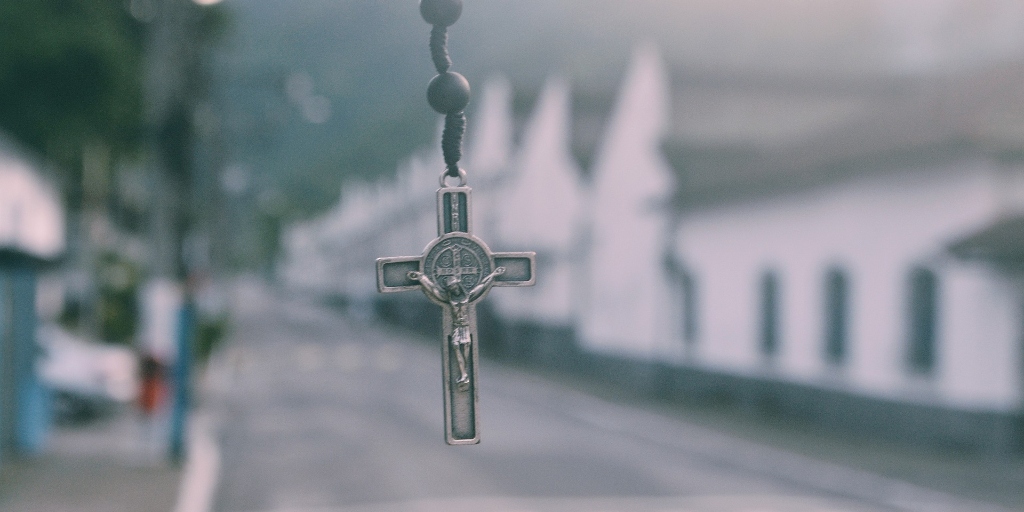 Amanda Woodiel shares meditations on the Mysteries of the Rosary, composed in response to the culture of our times.
No one doubts that our country needs prayer. Whether it's racial division, sexual exploitation, venomous politics, or addiction, we are lost sheep in need of the Good Shepherd. In response to an event our town held recently, several people from our church met at the church and prayed the Rosary together. Fifteen households participated over the course of the week. It was a profound and humbling experience to pray the Rosary together with the specific intention being to ask for mercy on and renewal of our culture -- and ourselves.
Here are our Rosary reflections. Use them as is or tweak them to reflect whatever need your own community has:
The Joyful Mysteries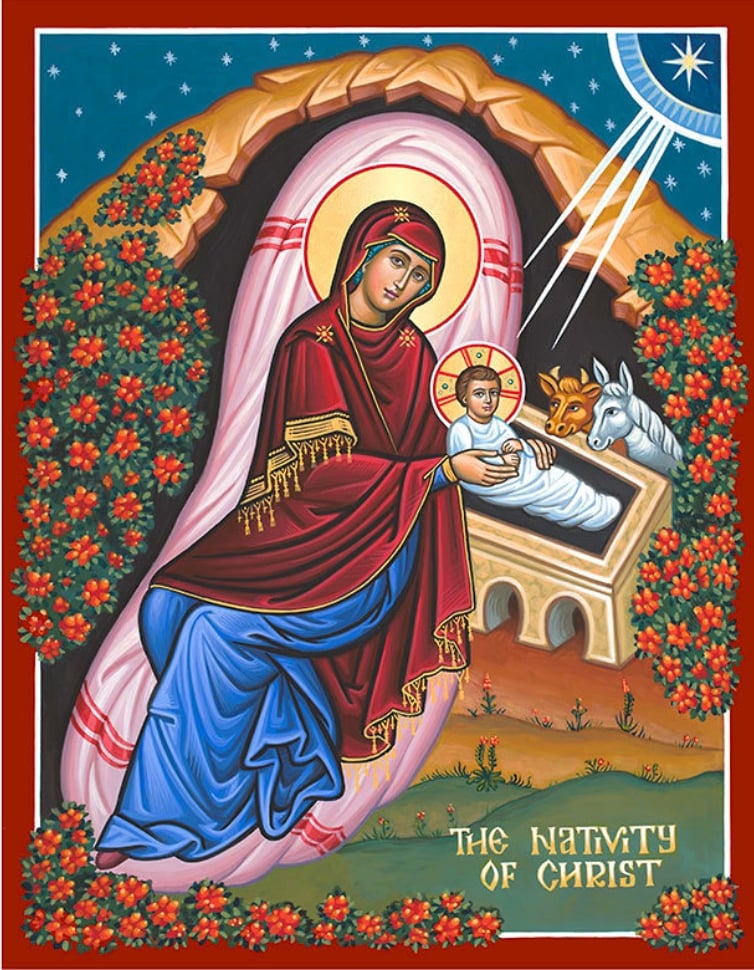 The Annunciation
Lord Jesus, You chose to be born a man of a woman, showing us that both are good and that they are distinct and not interchangeable. We pray that our community might uphold this truth and that we ourselves always express deep reverence for the mystery and dignity of male and female as You created us.
The Visitation
Lord Jesus, Your dear mother went to see her cousin Elizabeth and found Your great prophet within her. We pray that the dignity of every person would be upheld, that no one's identity would be reduced to a single aspect. Grant the people of our community the grace to see everyone as being made in Your image and likeness, worthy of love. Grant us also, we pray, the grace to minister to everyone, never departing from truth but always with love.
The Nativity
Lord Jesus, we celebrate the joy of Your birth as a baby. We beg Your forgiveness for separating the intimacy of marriage from what is ordered toward: fruitfulness. From this grave sin, we as a community have lost sight of one of the ends of marriage and the wonder of children. Grant us, we pray, words to preach the Good News of Your birth and the good news of every birth and grant our community a renewed love for children.
The Presentation
Lord Jesus, just as Your parents did, we present our children to You. They too will grow up among people who do not love You, and it is scary for us to envision what they will encounter as Your followers. Grant us the grace, we pray, to entrust our children to You, to prepare them for their vocation, and to be an example to them of courage and love.
The Finding of Jesus in the Temple
Lord Jesus, Your parents found You about your Father's business speaking with authority and knowledge. Grant our children the grace to live in Your presence and from the fruit of time with You, to speak with courage, truth, and love to our community. Prepare, we pray, the hearts of those who hear them so that they will accept their message.
The Sorrowful Mysteries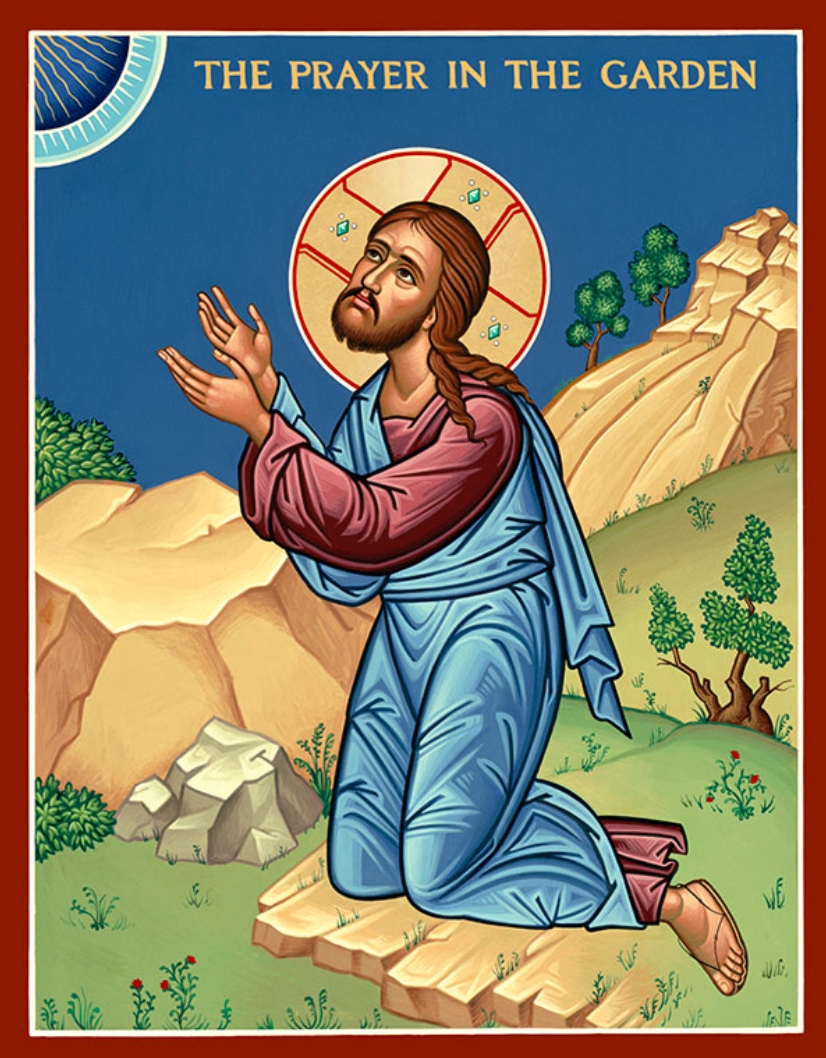 The Agony in the Garden
Lord Jesus, what agony we find in the world around us who do not know You. We pray for the people who ferociously and futilely pursue pleasure in the hopes of finding contentment. We pray for the children who know deep in their souls that what they are being taught is not right. We pray for the lost, the confused, the angry, the lonely, and the hurt. Grant us, we pray, the grace to bring Your healing, peace, joy, truth, and goodness to those in our community who agonize.
The Scourging at the Pillar
Lord Jesus, You allowed yourself to be beaten by the very hands You had made. We think of the anger, hate, and frustration poured out upon You physically. Why, O Lord, would You allow this? You answer: so that You would know that You are a somebody to me. Grant us the grace, O Lord, to share the good news of Your particular and profound love for each soul to those in our community. Grant us also, we pray, the grace to bear persecution so that You might renew our community and the Church through our witness.
The Crowning with Thorns
Lord Jesus, we reviled that which we ought to embrace. We mocked what we ought to reverence. We spewed insults at that which gives us life. Oh Lord, forgive us our betrayal of You and of what is good, true, and beautiful. Grant us, we pray, true repentance in our community that we might embrace the goodness of male and female, the holiness of our bodies, and the blessing of babies.
The Carrying of the Cross
Lord Jesus, we think of You crushed under the weight of that cross, and we know that the weight of our sins was far more tremendous. We pray for the people in our community who are crushed under the weight of their own sins, the weight of lies pressed upon them, and the weight of the sins of others against them. Grant us, dear Lord, the grace to help them carry their crosses as Simon of Cyrene did for You that we might point them to the source of mercy, forgiveness, and life.
The Crucifixion
Lord Jesus, nailed to the cross are You, Savior of the world. When it looked like evil had triumphed, in humanity's darkest moment, out from Your side came the sacraments of mercy. Grant us, we pray, a closeness to the sacraments in reparation for our sins and those of our community. We beg Your mercy on our country and pray that our parish will be a spring of life for the people in our community.
The Glorious Mysteries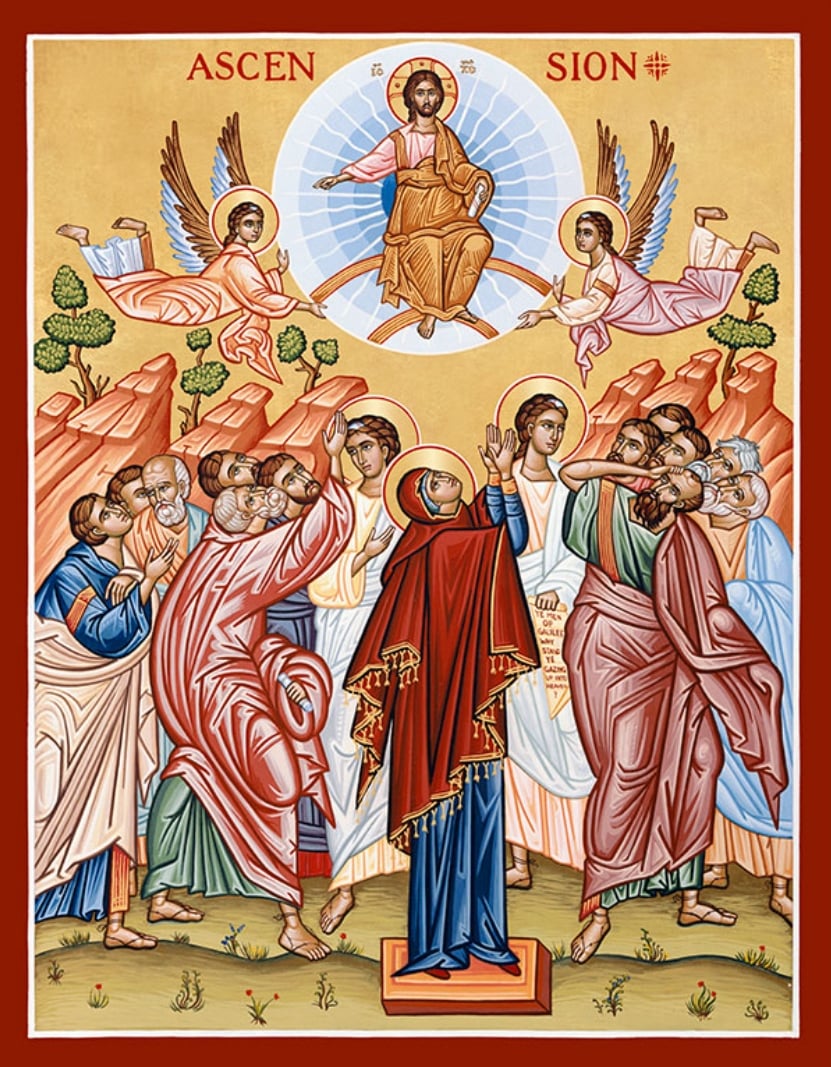 The Resurrection
Lord Jesus, where there was once death sprang forth life. Where there was once despair sprang forth victory. In the Resurrection we see that You can and will redeem all things offered to you in love. We pray for our community and ask for You to resurrect truth, beauty, and goodness from the ashes of sin and evil.
The Ascension
Lord Jesus, You returned to the Father and gave us great hope for man's ultimate destiny. We pray that we might be given the grace to preach the good news to our community that our fulfillment is to be found only in You and, we pray, prepare the hearts of those who so desperately need hope to hear us. Grant us the grace, dear Lord, to keep our eyes turned to You in heaven even while our feet and hands work here on earth.
The Descent of the Holy Spirit
Lord Jesus, You sent Your Spirit to Your disciples, and they received You in a more profound and intimate way. Animate us too with Your spirit. Open our hearts to receive you more fully. Grant that we might be as bold as the first disciples, as able to hear your voice, and as filled with His gifts, and through this grace, we beg You to change our culture and community.
The Assumption of the Blessed Virgin Mary
Lord Jesus, Your mother gives us the example of the perfect disciple, giving her yes to each and every request God made of her. In a culture where meekness, humility, and obedience is despised, she is our inspiration and hope for what our fiat can do to change the world. Grant us, we pray, the trust she had in You, that we may do our mission here on earth and then spend eternity with You in heaven.
The Coronation of Mary as Queen of Heaven and Earth
Lord Jesus, You were pleased to honor Your mother in heaven and now we too have a mother in heaven who is our great intercessor. We rely on our dear mother's prayers for ourselves and our community. May she minister to all of the wounded and lost hearts within these walls and without. Grant us the grace, we pray, to turn to her for all of our needs so that she might teach us how to be more like You.
The Luminous Mysteries
The Baptism of Our Lord
Lord Jesus, in profound humility You allowed Yourself to be baptized. We praise You, Lord, for the incredible gift of Baptism. We submerge as slaves and emerge priests, prophets, and kings. Reveal to each of us our mission, that we might be prophets to our community, and by Your infinite mercy, bring more people to be baptized into Your family. Grant us, we pray, the grace to live into our true identity as Your sons and daughters.
The Wedding at Cana
Lord Jesus, at the behest of Your mother, You performed Your first public miracle at a wedding between man and woman. In a culture so confused about male and female and about what marriage is for, we beg you to perform a miracle here in our community. Turn our small offering, we pray, into a blessing that overflows throughout our community so that Your plan for marriage might be restored, an understanding of what true love is might be widespread, and that You might be revealed and worshipped as Lord.
The Proclamation of the Kingdom of God
Lord Jesus, You called all to conversion and offered everyone a chance to be Your disciples. We ask You to start with our own hearts. Show us where we need to repent and convert. Make us true disciples and send us into our own town, workspace, and even our parish to proclaim the Good News of God-with-us and to call for conversion. Grant, dear Lord, fertile ground for the seeds of truth and hope to take root.
The Transfiguration
Lord Jesus, You took three of Your disciples and allowed them to see You in your heavenly glory, mercifully strengthening them for the Passion that lay ahead. We long to see You as You are, dear Lord. Reveal Yourself to us that our weak souls might be fortified for whatever mission You give to us. Let us know You and love You, and we pray that our own selves will be so transfigured by this that the glow of heaven will shine on our community.
The Institution of the Eucharist
Lord Jesus, our minds cannot conceive of the love, mercy, and generosity that impels You to give yourself to us. What humility! What compassion! Our souls quail at the thought of receiving You. Clean up our souls, we pray, and by Your grace, make us ready to shelter You in our bodies. May our words and thoughts be always centered on You and not on ourselves. Grant us, dear Lord, a love for You in the Eucharist, and through this Sacrament, purify our culture and ourselves to be a pleasing sacrifice to You.
Click to tweet:
Meditations on the Mysteries of the Rosary, composed in response to the culture of our times. #catholicmom
---
Copyright 2021 Amanda Woodiel
Images (from top): Pixabay (2019); Monastery Icons: The Nativity of Christ, all rights reserved, used with permission; Monastery Icons: The Prayer in the Garden, all rights reserved, used with permission; Monastery Icons: Ascension, all rights reserved, used with permission; Monastery Icons: Mystical Supper, all rights reserved, used with permission
About the Author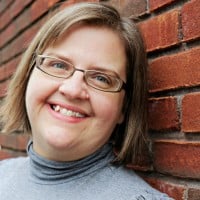 Amanda Woodiel is a Catholic convert, a mother to five children ages 11 to 3, a slipshod housekeeper, an enamored wife, and a "good enough" homeschooler who believes that the circumstances of her life -- both good and bad -- are pregnant with grace. She leads a moms' group at her parish that focuses on simple and meaningful ways to live the liturgical year at home. Amanda blogs at In a Place of Grace.