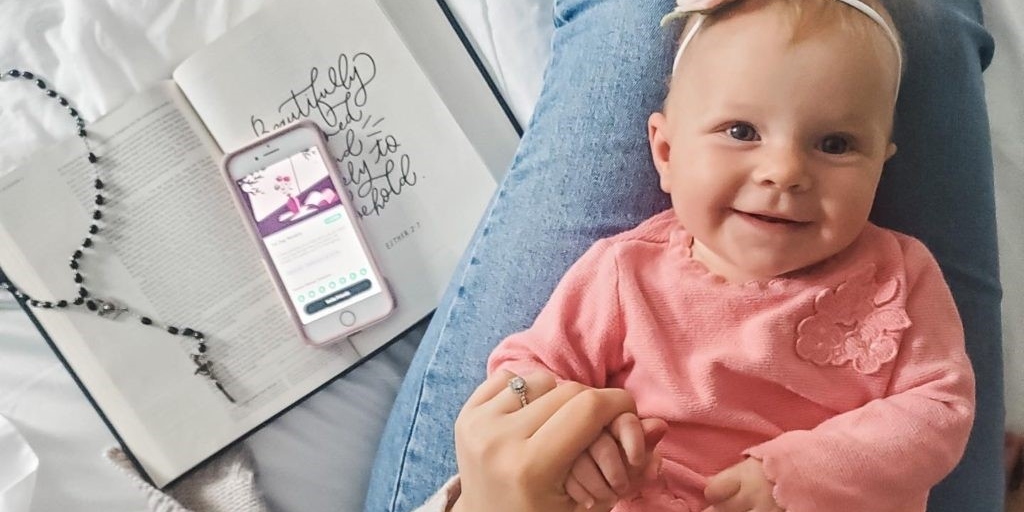 Catholic therapist Christie Luibrand takes a look at using a smartphone app as a prayer tool.
When meeting with clients as a Catholic therapist, I would often teach them relaxation techniques such as deep breathing, progressive muscle relaxation, and meditation. To have them practice it at home, I would often recommend several apps (Calm, Headspace) they could download on their phone and use on the go. Many clients benefited from this, but my Catholic ones especially desired a spiritual component that aligned with their beliefs.
Meditative prayer has been practiced for thousands of years by Catholics! While it can be done anywhere without any equipment other than a Rosary or a Bible, just as with other forms of relaxation it is important to make routines and practice regularly. The benefits are seen after consistent practice -- the more you practice formal meditative prayer, the easier it is to practice informal prayer naturally throughout your day.
Which led to a friend of mine introducing me to Hallow. Hallow is an app created for that purpose: to help Catholics practice meditative prayer on the go and develop routines. It is 100% in line with Church teachings, making it a great option for Catholics who want to work on their spiritual and emotional well-being.
Benefits of meditative prayer
Why should you implement meditative prayer into your daily routine? Meditative prayer has been seen to have many emotional benefits such as:
Focusing on the present moment (Matthew 6:34)
Stress relief and relaxation
More focused attention, since it often calls for you to keep focused on Scripture or God rather than current stressors
Lowered reactivity to traumatic and negative events
There is even research showing that prayer can trigger the release of serotonin, the "feel good" chemical in your brain!
Types of meditative prayer
There are several options for meditative prayer, which makes finding the "right fit" for you easy. All of these are included on Hallow, as well.
Lectio divina - reflecting on Scripture
The Rosary - a guided, meditative form of prayer
Adoration of the Eucharist - Hallow provides "prayerlists" to be used for this specific purpose
Gregorian chant - reflecting on and singing aloud as a form of prayer
Click to tweet:
An excellent tool for Catholics seeking to meditate more and grow spiritually. #catholicmom

Hallow's interface
As a therapist, I appreciate the straight-forward nature of the app and how there is something for everyone to begin practicing meditative prayer. The app provides meditations on specific topics such as Saints and Scripture. It also has "minute meditations" for when you want to get a quick guided meditation in.
For those who would like a more unguided experience, there is that as well. "Prayerlists" give you the opportunity to listen to music while praying on your own.
The most engaging element, in my opinion, are the challenges. Users are encouraged to sign up for the challenge of the month and complete those with other users. You can create your own group to complete it together, as well, such as friends and family. Having accountability partners has been seen to help form better habits.
Finally, as an LISW I am extremely excited by the addition of mental health content now offered on the app. Hallow has teamed up with Catholic mental health professionals to cover topics such as grief, healing wounds, relationships, and even addiction. I am very excited to see what content that they continue to add!
Hallow has offered my readers a free trial
To get a free trial of the app's premium, you can visit hallow.com/herdailyfiat.
As a therapist, I think it is an excellent tool for Catholics seeking to meditate more and grow spiritually. I encourage you to give it a try for 30 days, and let me know what you think!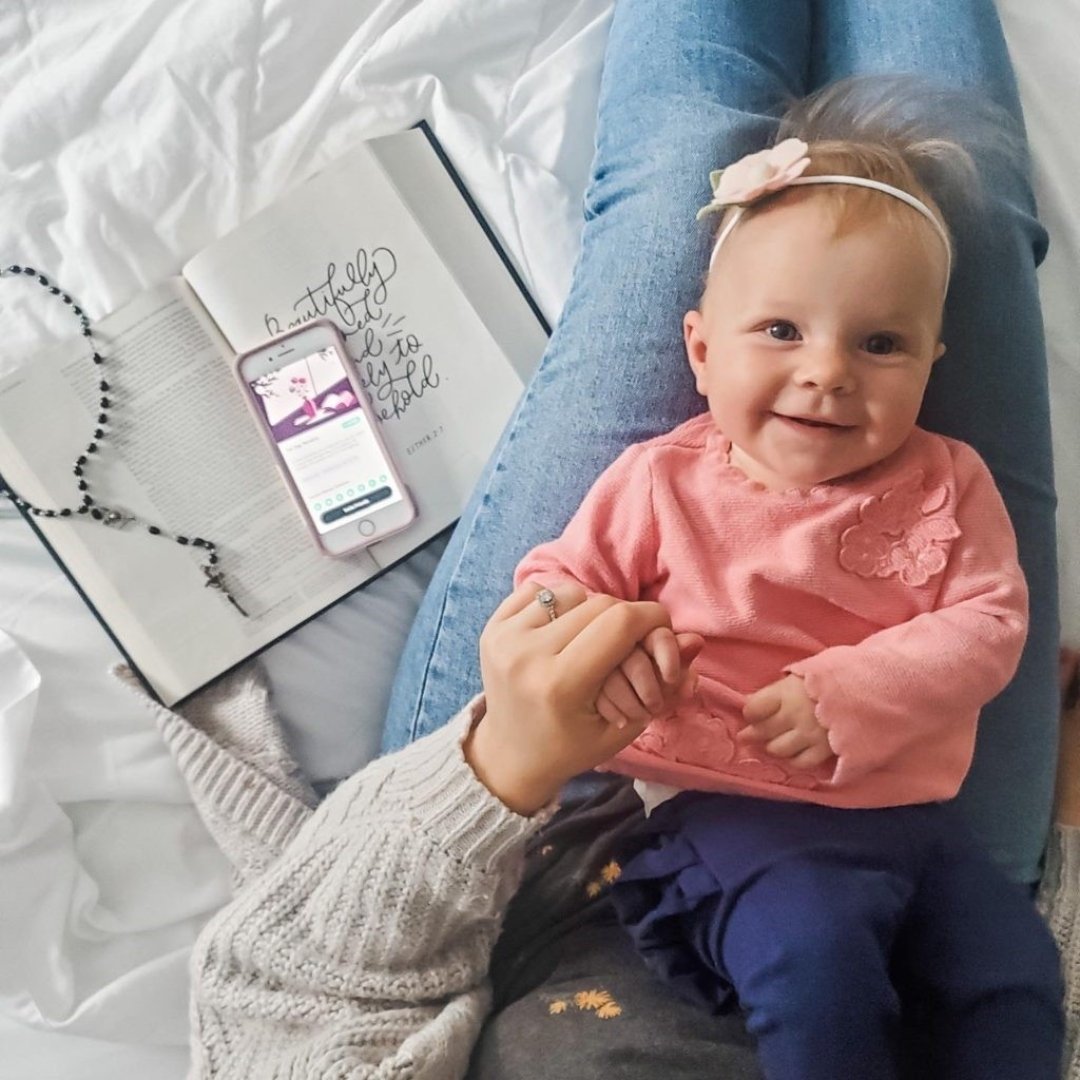 ---
Copyright 2021 Christie Anne Luibrand
Images copyright 2021 Christie Anne Luibrand, all rights reserved.
About the Author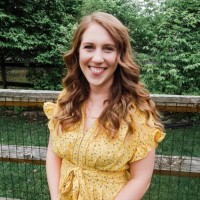 Christie Luibrand, MSW, LISW is a mental health therapist turned stay-at-home mom. She currently writes about all things faith, motherhood, and wellness at HerDailyFiat.com. She spoke most recently at the National Virtual Catholic Women's Conference 2021. Christie has been featured on Spoken Bride, The Young Catholic Woman, and the Blessed Is She blog. You can find her on Instagram at @HerDailyFiat.