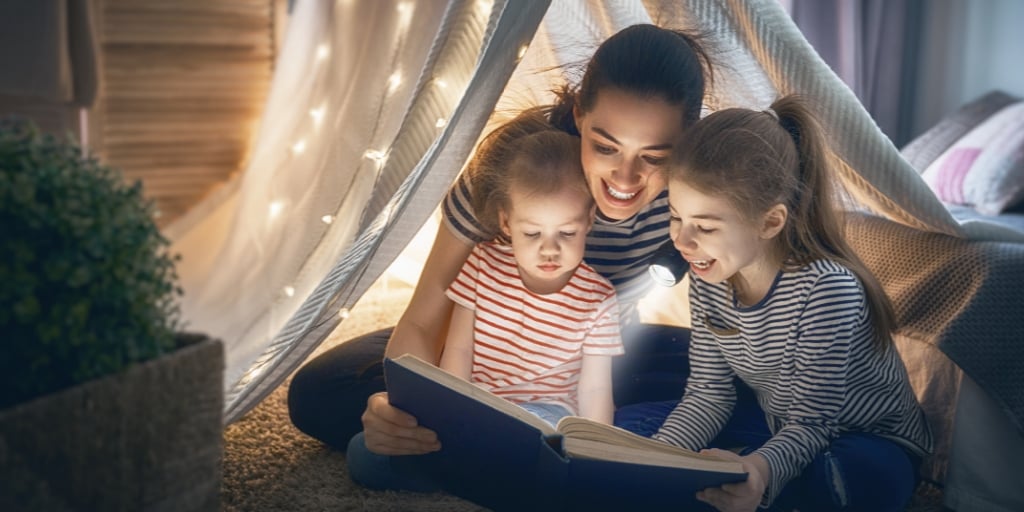 Christine Vincent reviews Cathy Gilmore's new children's book, Wisdom Finds a Way.
Tiny Virtue Hero Amel, the Camel, discovers the super-power virtue of wisdom with the Magi in Bethlehem.
It is Advent and the Magi, the Wise Men, are on their way to find the Christ Child. There are many old stories, songs and poems about their journey, and how can there ever be enough? Wisdom Finds A Way by Cathy Gilmore, illustrated by Jean Schoonover-Egolf, looks at the Magi's journey in a fresh new way, appealing to today's young children. This is the second book in the Virtue Heroes picture book series featuring cute animal characters who introduce virtue super powers to young Catholic children. The Magi's virtue of wisdom is discovered by Tiny Virtue Hero Amel, the Camel, as he accompanies his master, Magus Balthazar, to Bethlehem. Lovable narrator Amel is sure to become your child's friend. Grade level P-4, age level 4-11.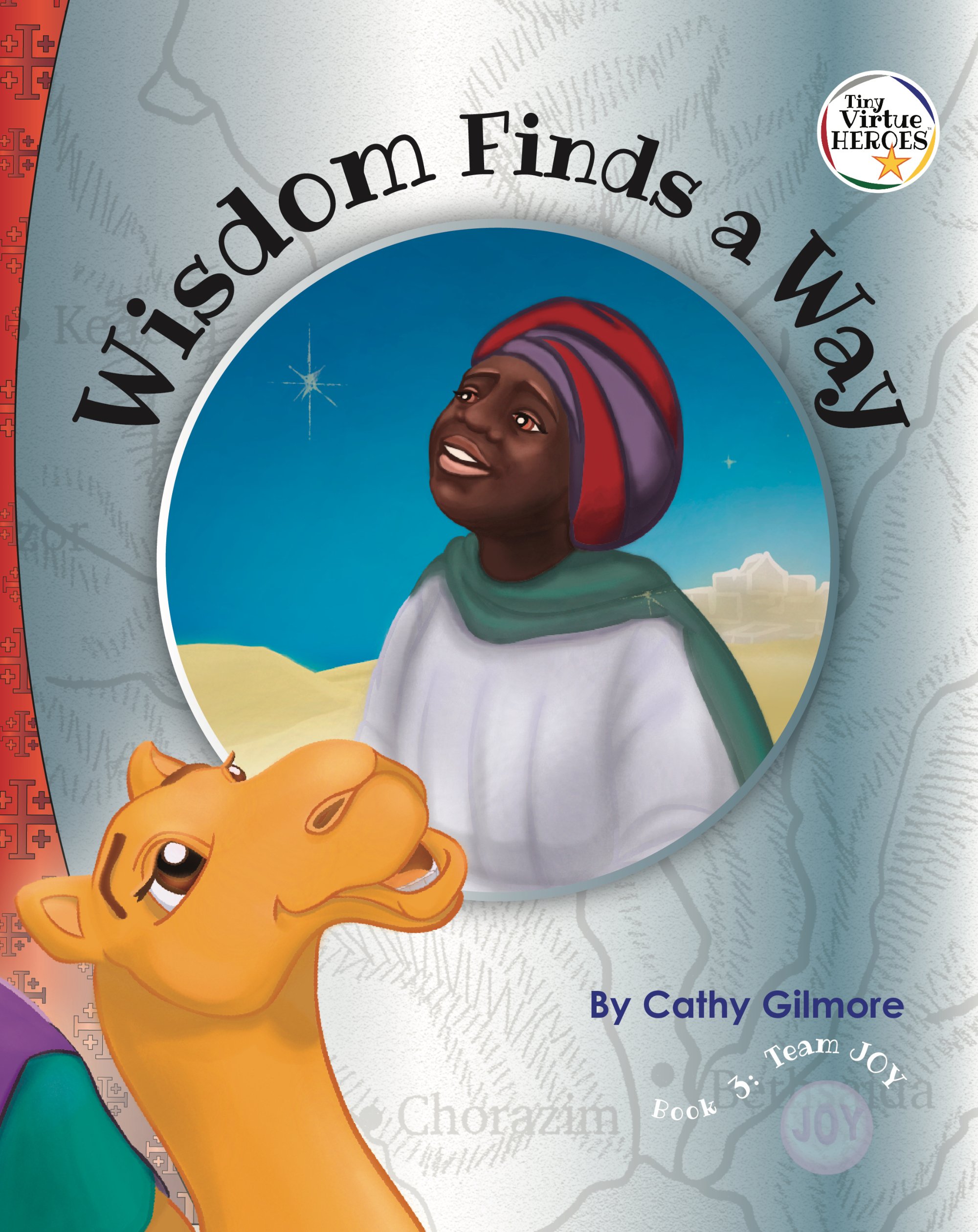 Amel, the young camel, is a complete turn-around from the brazen defiance and egotism of the Disney heroes we are used to. Amel is trusting and humble; he admits he has a lot to learn. However, this does not keep him from having his own thoughts and comments, which often make us smile. I love the scene when Amel gets dressed up to visit Jesus, the King. Apart from being funny, this scene shows Amel caught up in the joy and expectancy of the arrival, of the Advent, we are celebrating liturgically during this time of year.
Each book in the Virtue Heroes series showcases a particular virtue. Here, the virtue of wisdom enables the Magi to identify the hidden Christ. The Child Jesus does not live or look like a king. Observing his Wise Man, young camel Amel learns to look beyond appearances and to trust in the wisdom of the Magi.
Beautiful passages, humor, and important symbolic and historical information are woven into the text and the illustrations. For example, readers learn that myrrh was used to anoint the dead for burial. As a Byzantine Catholic, I was delighted to find Melchior enthusiastically swinging incense in the Eastern way with an imperial crown on his head, resembling a Byzantine bishop.
After revealing the royalty of the child, the Magi practice another virtue, generosity, giving everything they own to the poor. A weight is lifted, spiritually and literally. Amel appreciates that this weight is lifted off his own back.
Wisdom Finds A Way is the second of 35 books in this series. The Virtue Heroes website is designed to help parents and educators immerse children in virtue learning under the lovely motto "Faith That Smiles."
The Virtue Heroes platform supplies urgent needs in our children's lives, the need for heroes and for virtue, all delivered in the form of entertainment. After all, we learn so much easier through entertainment than through formal schooling.
Gilmore took her cue from Disney and Marvel who reinforce their not-so-virtuous movies with massive marketing. Disney characters or Marvel Super Heroes meet our kids on everything they use from pajamas to breakfast cereal. The mighty secular entertainment industry has taken over our kids' character formation. I'm so glad, Cathy Gilmore is fighting back!
Illustrator Jean Schoonover-Egolf's happy illustrations can easily compete with Disney in their charm and appeal. The Virtue Heroes website supplies a wealth of ideas to incorporate the books' message into your children's lives.
Each Tiny Virtue Hero is a virtue "icon" who imprints essential virtue vocabulary in a child's mind.
The Mission Virtue Challenge Magnetic Board is a tool to reinforce virtue learning in playtime, prayer time and everyday time. There is a 35 Tiny Virtue Heroes Reference Sheet for parents to print out to help them keep track of their children's virtue activities, along with an additional page of Free Resources related to the books.
The Virtue Heroes platform supplies urgent needs in our children's lives, the need for heroes and for virtue, all delivered in the form of entertainment. #catholicmom
Advent is a time of hope. It is good to see glimmers of hope appearing as Catholics take up arms to recover their culture. There are possibilities now to escape from mainstream cultural influences. We can ditch Facebook, ditch YouTube and ditch Disney because we have alternatives. From this perspective, the significance of Cathy Gilmore's Tiny Virtue Heroes may not be so tiny.
And there's more: no need to stuff your kids' stockings with Frozen- or Moana-themed gifts. There is a large selection of Tiny Virtue Hero gear available from the Virtue Hero Zazzle Store. How about a real Virtue Hero t-shirt, pillowcase, or key chain?
Discuss:
Who are your children's favorite superheroes? Have you ever talked about what makes them heroes?
---
Copyright 2020 Christine Vincent
Image created in Canva Pro.
About the Author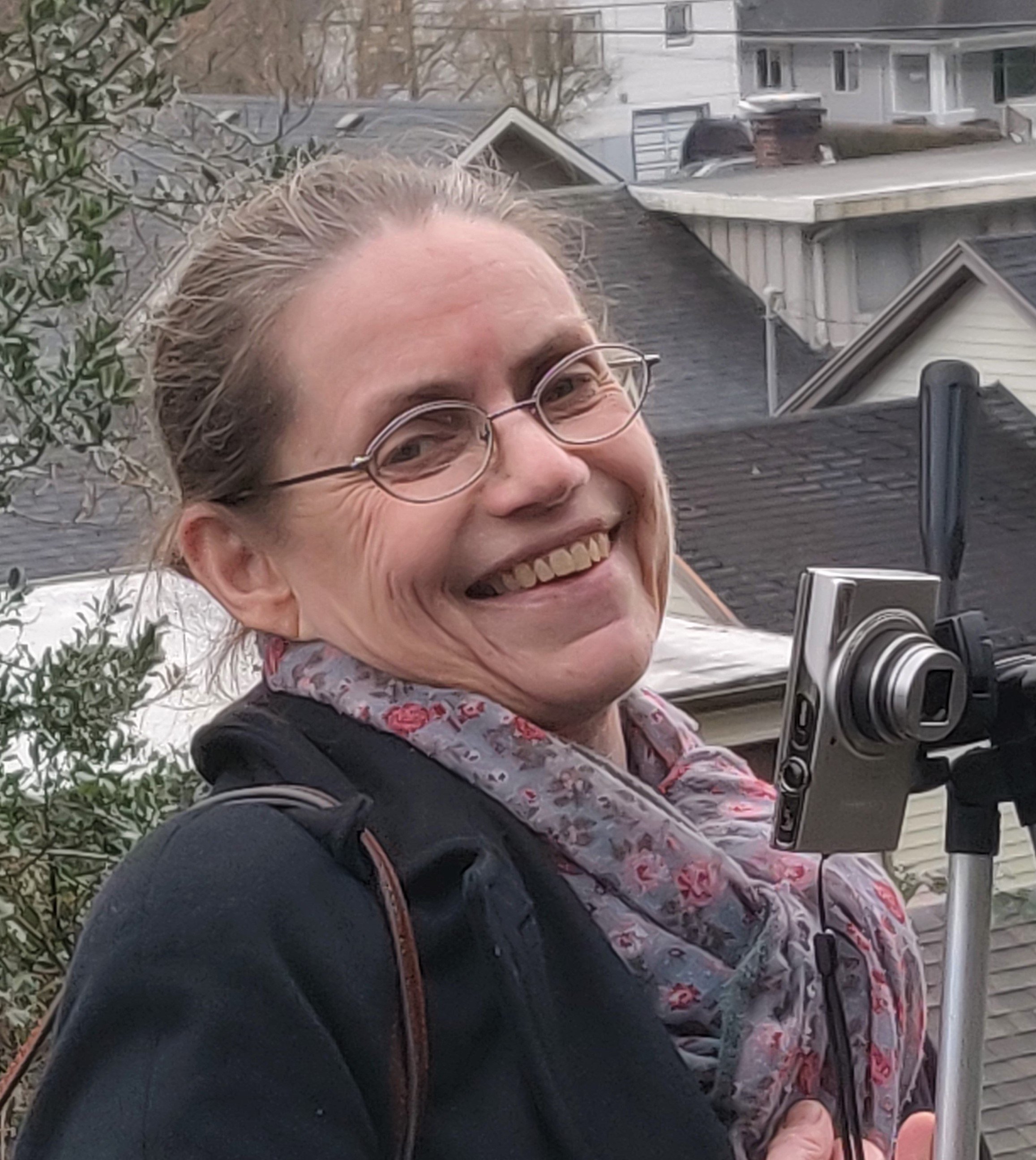 Christine Vincent is a homeschooling mother of eight. She holds a M.A. in English and has been freelancing as a writer for over twenty years. When she began teaching her children, she discovered how difficult it is to find children's books that will nurture the Faith. She launched her website BooksForCatholicKids.org to make the hunt easier for other moms.