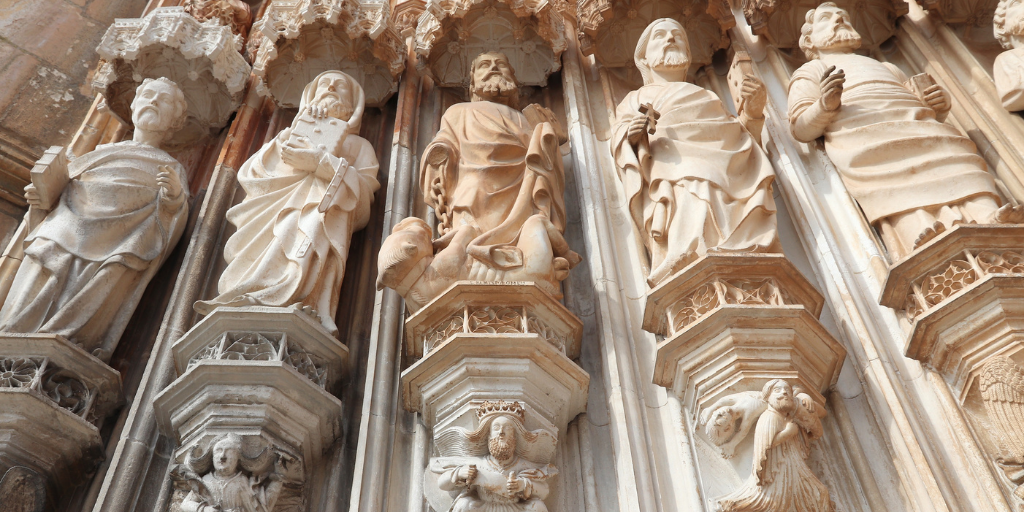 Ellen Mongan shares what some saints have taught her. Do you want to be a saint?
"When I was a little girl, we had things like the Dominic Savio Club to teach the faith." My ears perked up as the woman spoke. At the Church of the Most Holy Trinity, the meeting was to share with our new Bishop Steven Parkes what the needs were and what was going well. Although I did not know the speaker, I felt an instant bond with her. I do not recall the Dominic Savio Club ever mentioned since my years at St. Jerome Catholic School. Have you ever heard of it? (There are several groups online.) I was quite familiar with the name. In fact, I was the student chosen to tell the about the saint each day to the class.
Saints were an essential part of our training in the Catholic faith. Everyone wanted to be a saint, or at least a nun or priest, but things have changed quite a bit since then. Who are children aspiring to be in this modern culture? Both children and adults face so much temptation to be someone famous, rich, or successful. Long gone are the days to aspire after the virtues and the desire to live in God's grace. I am so grateful to be a writer for Catholic Mom because this ministry provides an avenue to learn and grow among other like-minded moms who are training their children in the way of the Lord. Nowadays, parents find it much more difficult to guide their children in the one, holy, Catholic, and apostolic faith.
Catholic parents would do well to share the stories of the lives of saints with their children and with their children's children. The beauty of the saints is that each one is different and has a different lesson to teach the world. In the '80s, I was given a book from my husband's mentor called Spiritual Diary (now out of print). It has been a treasure. The book is divided into a virtue a month and contains wisdom and stories about saints who possessed each virtue.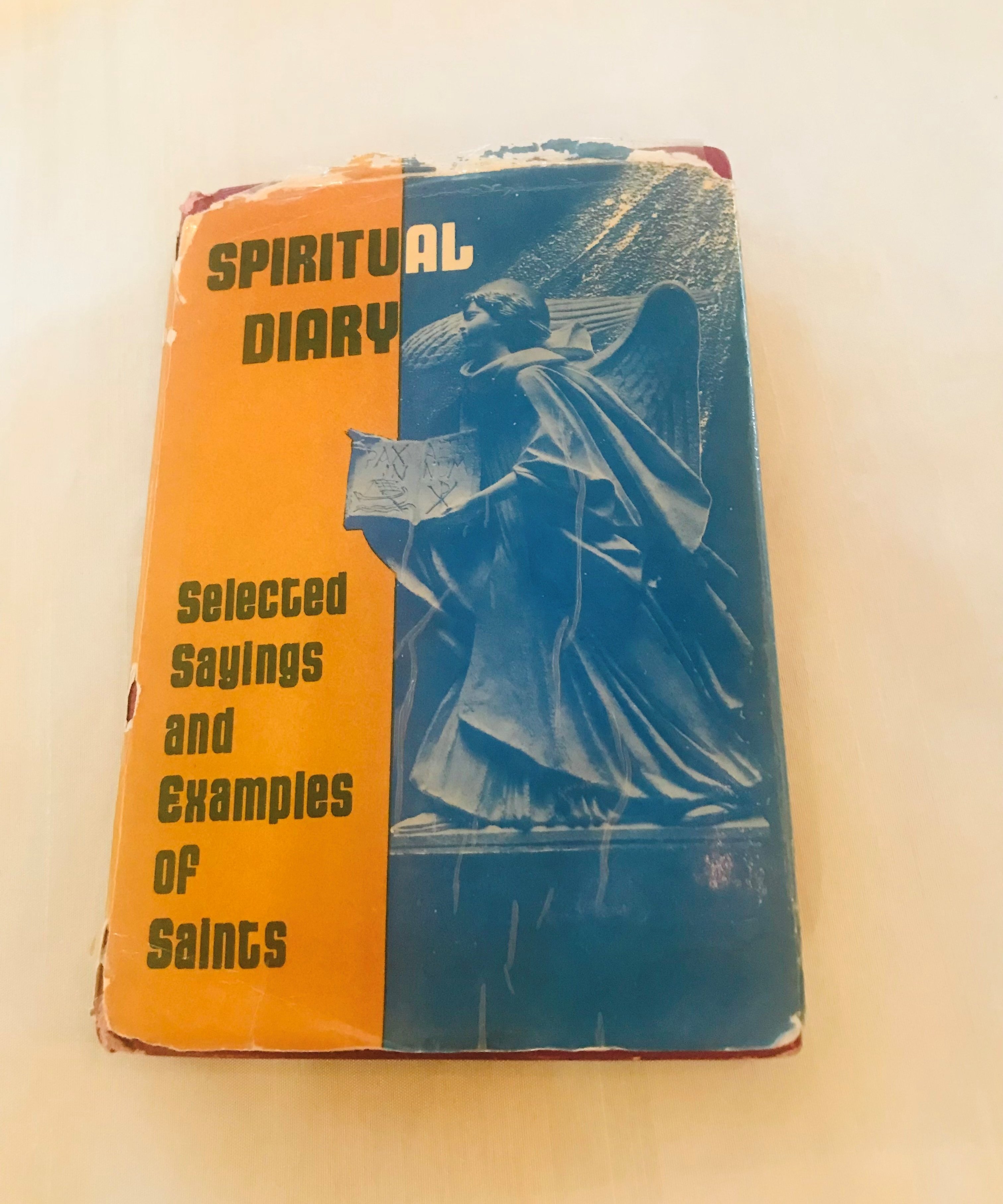 Therefore, since we are surrounded by so great a cloud of witnesses, let us rid ourselves of every burden and sin that clings to us and persevere in running the race that lies before us while keeping our eyes fixed on Jesus, the leader and perfecter of faith. (Hebrews 12:1-2a)
What have the saints taught you through the years? Here are some examples of the stories in the Spiritual Diary:
January: Perfection – St. Mary Magdalene Pazzi was so attached to this, that frequently she would say that she would not do anything, if she knew it would be contrary to the will of God; neither would she ever stop doing anything which she believed would be the will of God for her. And if she would begin something and in the midst of doing it think it to be contrary to God's will, in that very instant she would stop it, even if it should cost her her life.
February: Humility - Humility is the foundation of all the other virtues; hence, in the soul in which this virtue does not exist there cannot be any other virtue except in mere appearance. Similarly, it is the best disposition to receive celestial gifts. Finally, it is so necessary for perfection that, among all the ways to reach it, the first is humility, the second is humility, and the third is humility. And if I were asked about it one hundred times, I would still give the same answer." (St Augustine)
March: Mortification - While St Catherine of Siena's relatives celebrated Mardi Gras, she refused to do so, saying that since she had no other love but God, so also would she enjoy only that which pleased Him. Jesus then appeared to her and in the presence of the Blessed Virgin and several saints, wedded her to Himself.
April: Patience - Once Christ appeared to St. Catherine of Siena holding two crowns in His hands. One was of gold, and the other of thorns. Upon being asked which crown she wanted, Catherine chose the latter. From then on she conceived such a love of afflictions and tribulations that she was wont to say, "Nothing consoles or uplifts me more than trials and afflictions. In fact, if I did not have these consolations once in a while, my life would be the most unbearable in the world. And if God should give me the choice of going to heaven or remaining on earth to suffer a while longer, I would choose to remain on earth, because I know how greatly glory is increased by suffering."
Click to tweet:
The saints not only talked about the faith; they knew the faith, lived the faith, and taught others to do the same. #catholicmom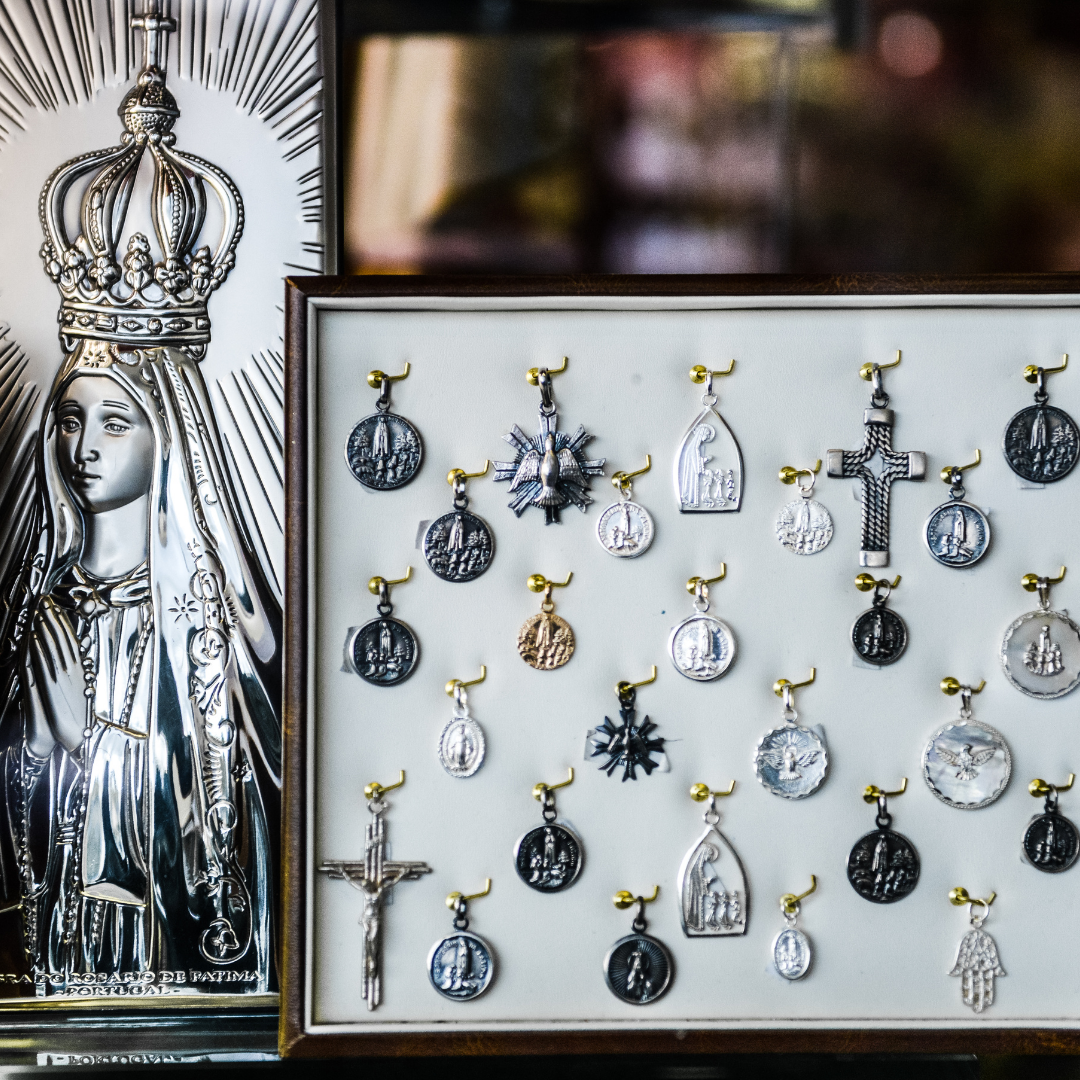 Inspiration from the saints:
Love: to be real, it must cost, it must hurt, it must empty us of self. (Mother Teresa)

Since love grows within you, so beauty grows. For love is the beauty of the soul. (St. Augustine)

What does love look like? It has the hands to help others. It has the feet to hasten to the poor and needy. It has eyes to see misery and want. It has the ears to hear the sighs and sorrows of men. That is what love looks like. (St. Augustine)

Apart from the cross there is no other ladder by which we may get to heaven. (St. Rose of Lima)

You cannot be half a saint; you must be a whole saint or no saint at all. (St. Thérèse of Lisieux)
The saints not only talked about the faith; they knew the faith, lived the faith, and taught others to do the same. They kept their eyes on Jesus and walked on the water of God's Word. All they could see was Him. I think St. Teresa of Avila said it best:
Let nothing disturb you, nothing frighten you, all things are passing, God is unchanging. Patience gains all; nothing is lacking to those who have God: God alone is sufficient.
What did the saints learn while on this earth? They learned ALL IS GRACE, AND ALL IS GIFT!
---
Copyright 2021 Ellen Mongan
Images: Canva Pro; book image copyright 2021 Ellen Mongan, all rights reserved.
About the Author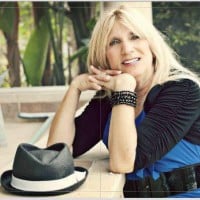 Ellen Mongan is a Catholic writer, speaker, and host of WOW MOM podcasts. Her book, WOW MOM: A Walk with God, is on Amazon. She contributes to Catholic Mom, Women of Grace, and Augusta Chronicle. Her most important roles as wife to Deacon Patrick and mother of eight led her to ministry. Learn more and contact her to speak at EllenMongan.com.