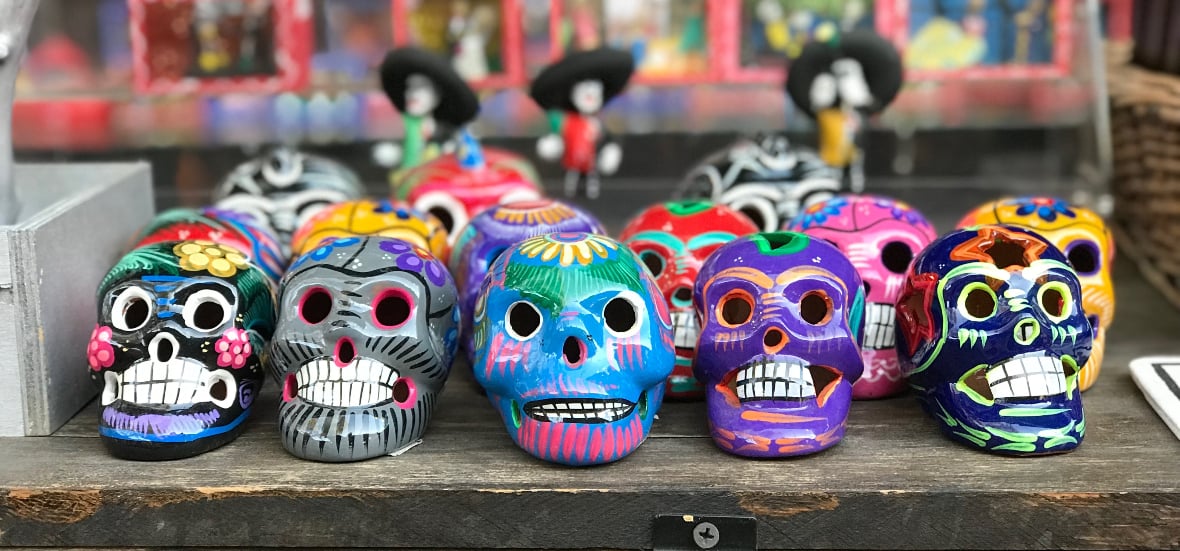 Inspired by the Mexican tradition of el Día de los Muertos, Mary Pedersen resolves to find ways to remember those who have gone before us.
As we rounded the corner, I tried shielding two-year-old Johnny from the "scary" Halloween decorations. Twisting in the cart, Johnny spotted a skull; his blue eyes lit up, a gigantic smile broke out, and he shouted with delight, "Coco!"
My daughter laughed, "Johnny thinks all skulls and skeletons are from the movie, Coco."
My son, who lived in Mexico for a year, chimed in, "Yep! The movie depicts el Día de los Muertos, the Mexican celebration known as the Day of the Dead." Though not a Christian tradition, this popular and colorful festival features masks, candles, flowers, foods, and costumes. Unlike the macabre of Halloween, el Día de los Muertos affirms the importance of remembering those who have gone before us.
Our local Catholic cemetery, set beautifully on a hill with blacktopped paths winding through the grounds, presents an ideal location for walking. As I make my way, I think "It's old home week." Everywhere I look, names carved in granite, mark family and friends entrusted to the Lord. I stop at my mother's grave, deeply grateful for her life—her faith. With each step, I remember and pray for a relative, friend, or member of our community who has gone before us.

The readings from All Souls' Day assure us: "The souls of the just are in the hand of God, and no torment shall touch them" (Wisdom 3:1). St. John writes: "For this is the will of my Father, that everyone who sees the Son and believes in him may have eternal life, and I shall raise him on the last day" (John 6:40). As Christians, we not only remember those who have died, but anticipate the day we will meet again!

A friend gives witness to honoring her deceased relatives. At Thanksgiving time, family members bring greens, stems, grapevine — anything from the garden — to construct grave blankets. When the blankets are completed, the family gathers around each blanket and speaks one word to describe the beloved deceased. "Then we bless the grave blankets, bless one another, and await the day when we join them in eternity." Later, they carefully place the blankets on the graves, "covering their loved ones with prayer."

As parents/grandparents, we testify to God's risen presence by entrusting our deceased loved ones to God. We create traditions by lighting a candle and telling stories of how much Grandma loved Jesus. We discuss how Grandpa always followed Jesus by praying the Rosary, reading Bible stories, and giving a $5.00 bill to any person in need. We visit cemeteries and pray for loved ones. We attend vigils and funerals as a witness to the saving power of God!


CLICK TO TWEET
Through Christ, el Día de los Muertos transforms into the Celebration of Life! #catholicmom
Watching Coco convicted me to display pictures of deceased loved ones in prominent places in our home. I'm determined to remember and celebrate those who have joined the great multitudes praising God. As St. Paul wrote:
If, then, we have died with Christ, we believe that we shall also live with him. We know that Christ, raised from the dead, dies no more; death no longer has power over him. (Romans 6:8-9)
Through Christ, el Día de los Muertos transforms into the Celebration of Life! Now, that's good news!

What are your traditions for remembering deceased loved ones?
How will you "celebrate" All Souls' Day in your home?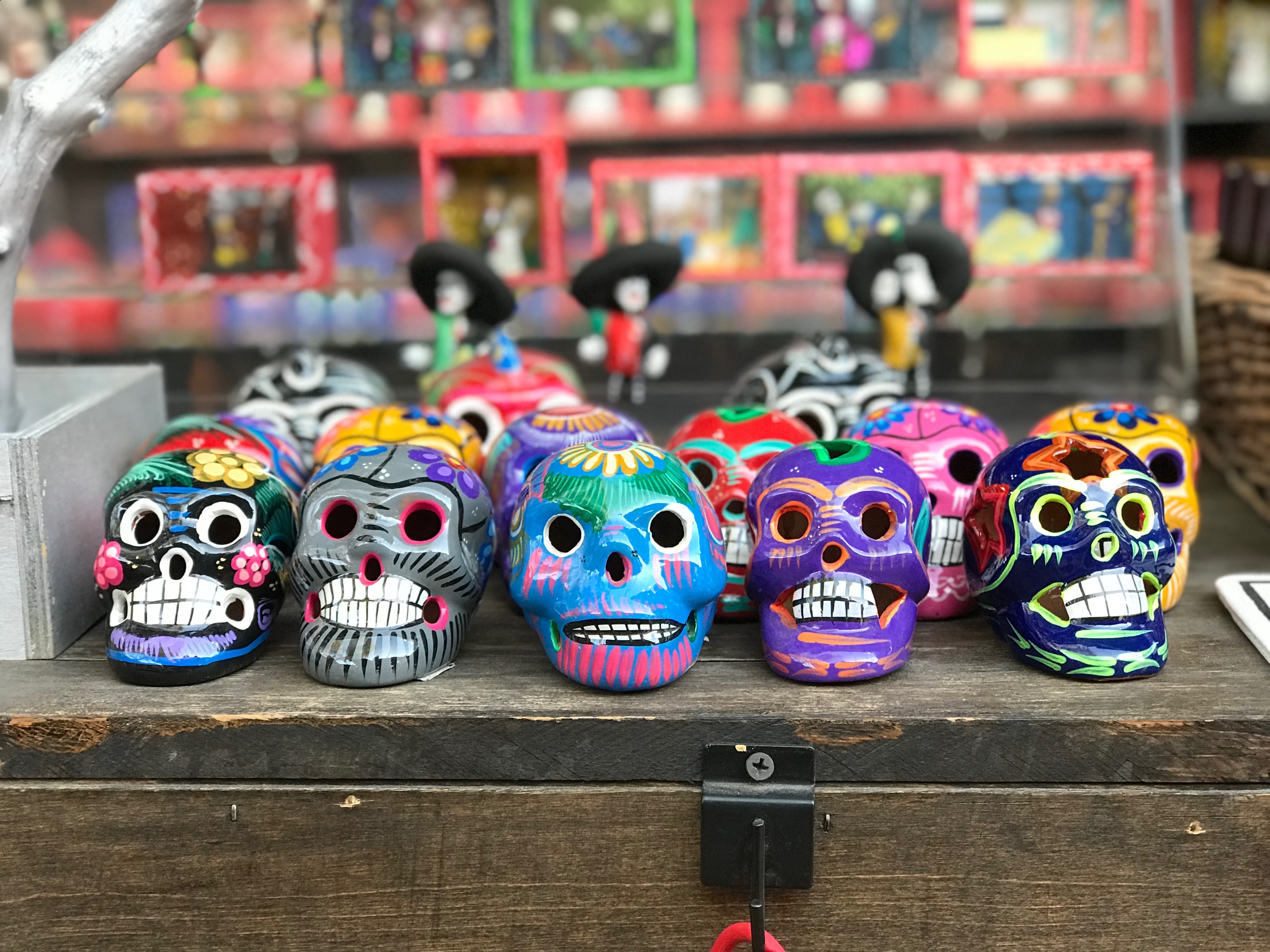 ---
Copyright 2020 Mary Pedersen
Image: Sam Brand (2018), Unsplash
About the Author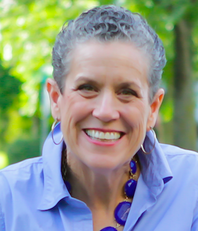 Mary Pedersen serves as "first preacher" to six and grand-preacher to ten! She holds a doctorate in preaching from the Aquinas Institute of Theology, with her thesis, "Parents as First Preachers: Naming Grace in the Domestic Church." She writes and speaks on topics of faith and family, and has been known on probably far too many occasions, to shout out a woo-hoo! Mary blogs at MaryPedersen.com.