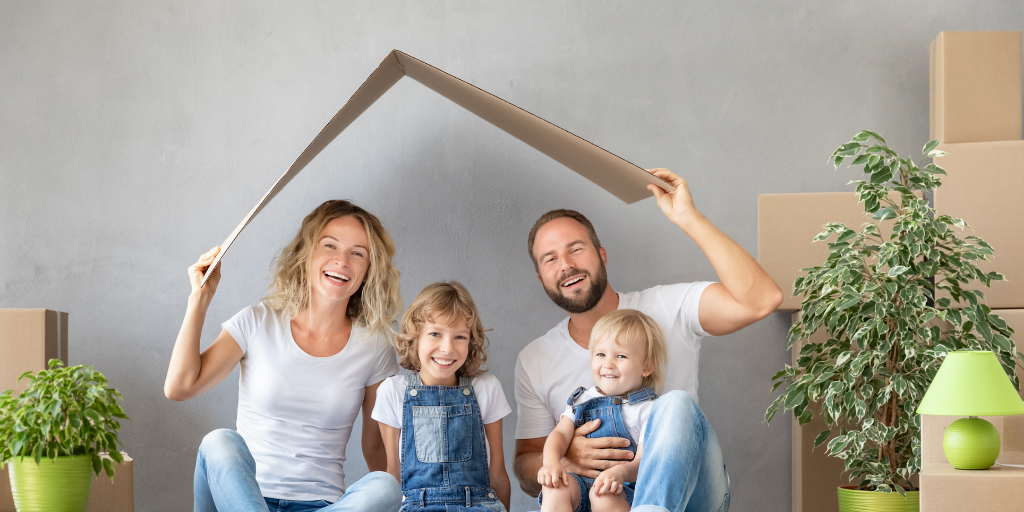 Lindsey Mitzel shares a story of God's providence after moving day went from bad to worse.
Let us then with confidence draw near to the throne of grace, that we may receive mercy and find grace to help in time of need. (Hebrews 4:16)
Being more the plan-ahead type, after deciding to move, Jocelyn spent swaths of time organizing and packing belongings with great care. She and her husband had decided to sell when the market was ripe, and now the time had come to sell their current home and hope for the best in the months between when they could move into their new home. They'd spent much time praying and trying to discern the best course for their young family of six, ultimately accepting the generous offer of a friend to stay at their small seasonal cottage once they were able to close on their house. The cottage couldn't really accommodate their sleeping needs and regularly housed mice; however, Jocelyn knew it was next to impossible to find accommodations for their family for the short time they would need, and she and her husband had found no peace in any other option.
The day came to move into the cottage, and they stepped ahead in faith. It had been a busy day and the cottage wouldn't be habitable until just before the toddlers' bedtime. The day had been spent cleaning and packing their cars and final dregs of the house they would move out of tomorrow. By the time Jocelyn picked up her oldest in that afternoon, everyone was tired, hungry, and more than a little done with the whole process. It was time to move forward. She pulled into the cottage with a trunk full of groceries for a quick and easy dinner and breakfast the next day. Her husband pulled in behind her with a car full of clothes, toiletries, stuffies, their aging cat and hyper lab mix.
Her husband went ahead into the cottage while Jocelyn unbuckled their squirmy, excited and a bit anxiously gloomy kids from the van. Suddenly he was outside again, by her side. "Oh, Lyn, I don't think you'll be ready for this …"
"What? What do you mean?"
"It's not ready, Lyn."
"What …?" The freed kids scurried all over the lawn as Jocelyn stepped inside herself. The house felt generally disorganized. The fridge was fully stocked with questionable looking contents and smelled horrific. Trash cans were overflowing and small coins and pebbles lay about in corners on the floor. Spider webs and dust graced most surfaces, porcelain knickknacks were displayed fragilely everywhere, and the bed linens appeared dirty. More than that, one room of the two-bedroom cottage was so full of furniture it was difficult to actually move about.
Stunned, Jocelyn realized no one would be able to sleep in that room. She walked back into the kitchen and for the first time noticed an onion sitting out on the counter with, wait, what was that? As she stepped closer, Jocelyn immediately recoiled. Mouse droppings. They were sprinkled on the onion, with obvious signs the mice had tried it too. Then she noticed more and more droppings in the kitchen. They were everywhere. When she walked around again she found even more droppings on the couch, rug, easy chair, coffee table, and even outside each bedroom. She felt a bit nauseous while walking to the front door to rejoin her family outside. A faint smell of a familiar, yet hard-to-place stench wafted and as she turned the handle, she spied a very dead mouse sprawled next to the coat closet. She couldn't help thinking of another incident long ago and her grandmother informing what onions do to mice.
"We can't stay here." She said, looking at her husband with a sidelong glance. The kids were starting to crazily chase each other in circles between the trees in the yard and their one-year-old was running into people and things. "They really need to go to bed … what are we going to do?" He responded.
"I think we need to go back to our house tonight. We have some sleeping bags, and the pack 'n' play. We'll have to sleep on the floor tonight, but, well, we could maybe see if that apartment we declined awhile back is still available."
"Yeah, I was thinking about that," he said.
"I mean, we could get a hotel room if we had to," Jocelyn added.
"If we don't want to sleep," her husband retorted. "I don't see how we could possibly get everybody to sleep in one room."
"I hear you. All right everyone, time to go!" Jocelyn announced.
Later that evening the phone rang — Joceyln's friend had called to tell her that her husband could come the next day to help with loading the moving truck. Jocelyn finished updating her friend on the current events. "Cait, it needs so much more than cleaning. I was going to stay there tomorrow with the kids while the house was being loaded."
"What are you going to do, Joce?"
"I don't know. Stay here, I guess. The kids can play at our neighbors. I put out a call to a relator my dad recommended and am waiting to hear back."
"Wow. Well, I mean, if you need a place to stay, we don't have much room, but you're always welcome."
"Thanks, Cait. You're the best. I really believe that God has something for us. I have no idea what we're going to do, but I know He's going to provide somehow."
"Let me know how we can help, okay? I'm here for you."
Jocelyn hung up and checked her texts. Two were from other friends offering to house her family over the weekend if needed. One was from the new owners of the house they'd be moving out of for good tomorrow. They were inquiring why they were having trouble getting their internet switched over to their account. "Oh!" Jocelyn sighed as she remembered another task that she'd forgotten to take care of in the past few days. There was so much to keep track of!
Ten minutes later with internet disconnected, Jocelyn went to sleep on the floor with only a blanket and stray pillow in the house she'd lived for the past seven years — the house all her babies had been born and raised in. She felt strangely peaceful and was confused by it. Tomorrow they wouldn't have a home to live in and she didn't know where they would sleep. It was a far cry from the stability she'd been hoping and planning for the past several months. In the darkness, she began a Rosary and fell asleep before finishing the first mystery.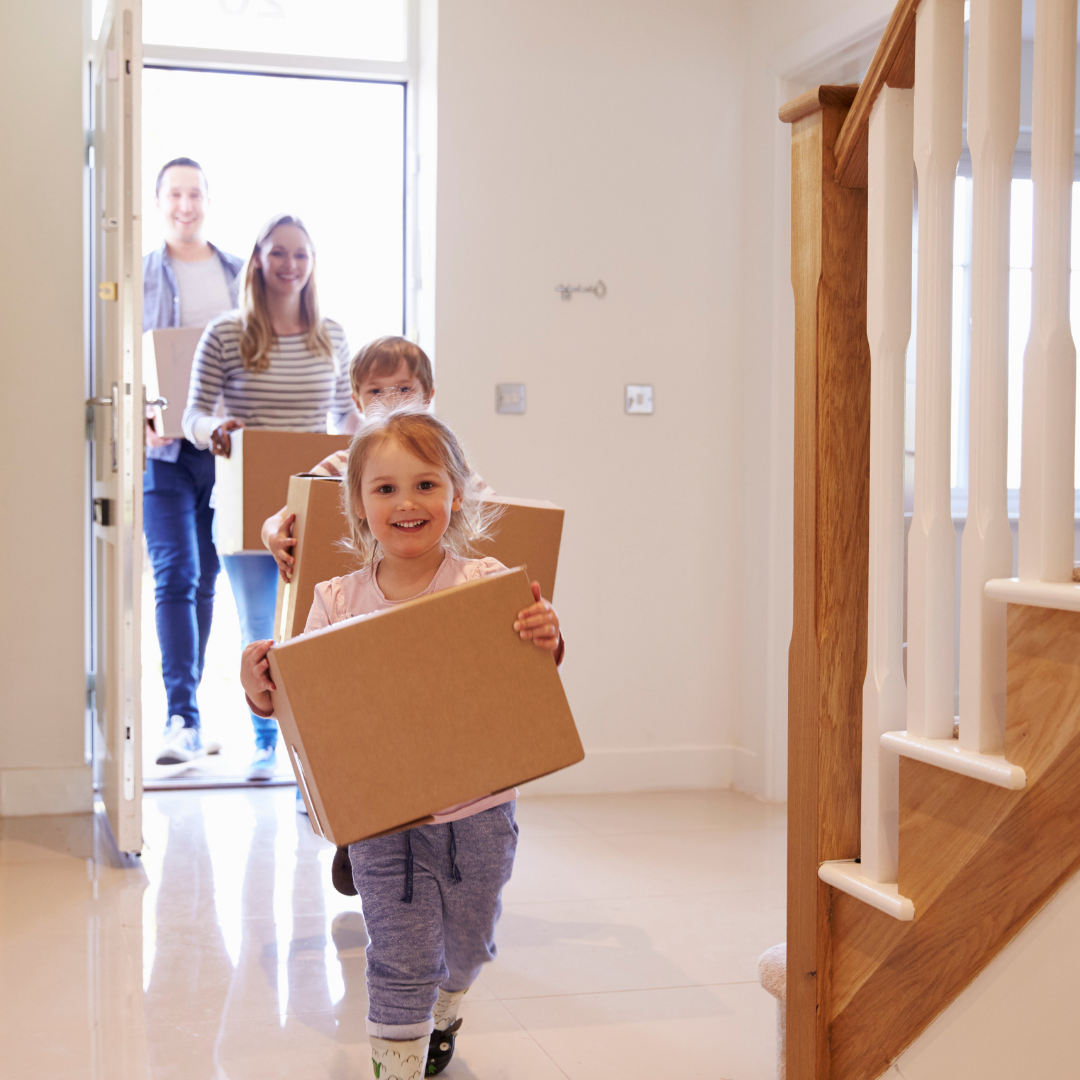 The next day was a blur. Dozens of friends and family arrived early and within a few hours the entire contents of her house were either being packed into the moving truck or were sitting out on her driveway waiting to be loaded and looking out of place and chaotic. Jocelyn's kids scampered about, thrilled with "helping" family members they hadn't seen in some time and excited by all the toys they were briefly reunited with before they were hidden away again inside a storage unit. The day dragged on between multiple moving truck loads, neighbors stopping by to offer their goodbyes, and trying to get a one-year-old to nap amid vacuuming, disassembly and the traffic of moving boxes in the rooms next door. Late in the afternoon Jocelyn got a call.
"Hi, Jocelyn, this is Hank. I'm a friend of your dad's. I have a house going up for rent tomorrow. It's three bedrooms, completely furnished, with a two car garage. There's a basement with a larger room that could be a playroom. Laundry's on site and the owner is fine with your cat and dog. What do you think?"
"Wow, seriously? It sounds too good to be true," Jocelyn replied. "When is the soonest it'd be available?"
"Oh, I could show it to you this afternoon. If it looks good to you, you could move right in," Hank said.
"You're kidding."
"No. I understand it's a hard situation. We can make it work. The owner is super laid back. How's 3 PM work for you?" Hank asked. He sounded super laid back himself.
"Sounds amazing." Said Jocelyn.
Jocelyn and her family drove up to the small gray house that afternoon with cars packed full of the boxes they'd thrown in the day before. Their dog panted impatiently in the car and the kids all acted restless. The family cat was quiet and seemed less than thrilled with being confined to her travel carrier. After a brief walk-through Jocelyn and her husband looked at each other with no small amount of relief. "We can move in today?" Jocelyn double checked. "Like, right now?"
"You can go get the dog and cat if you want," Hank replied. "I'll come by tomorrow with the rental agreement and you guys can sign then. Your kiddos look spent."
"We can't thank you enough," Jocelyn's husband added. "This is an answered prayer. You can't imagine."
"Happy to help," said Hank as he closed the door and left.
Click to tweet:
A story of God's providence after moving day went from bad to worse. #catholicmom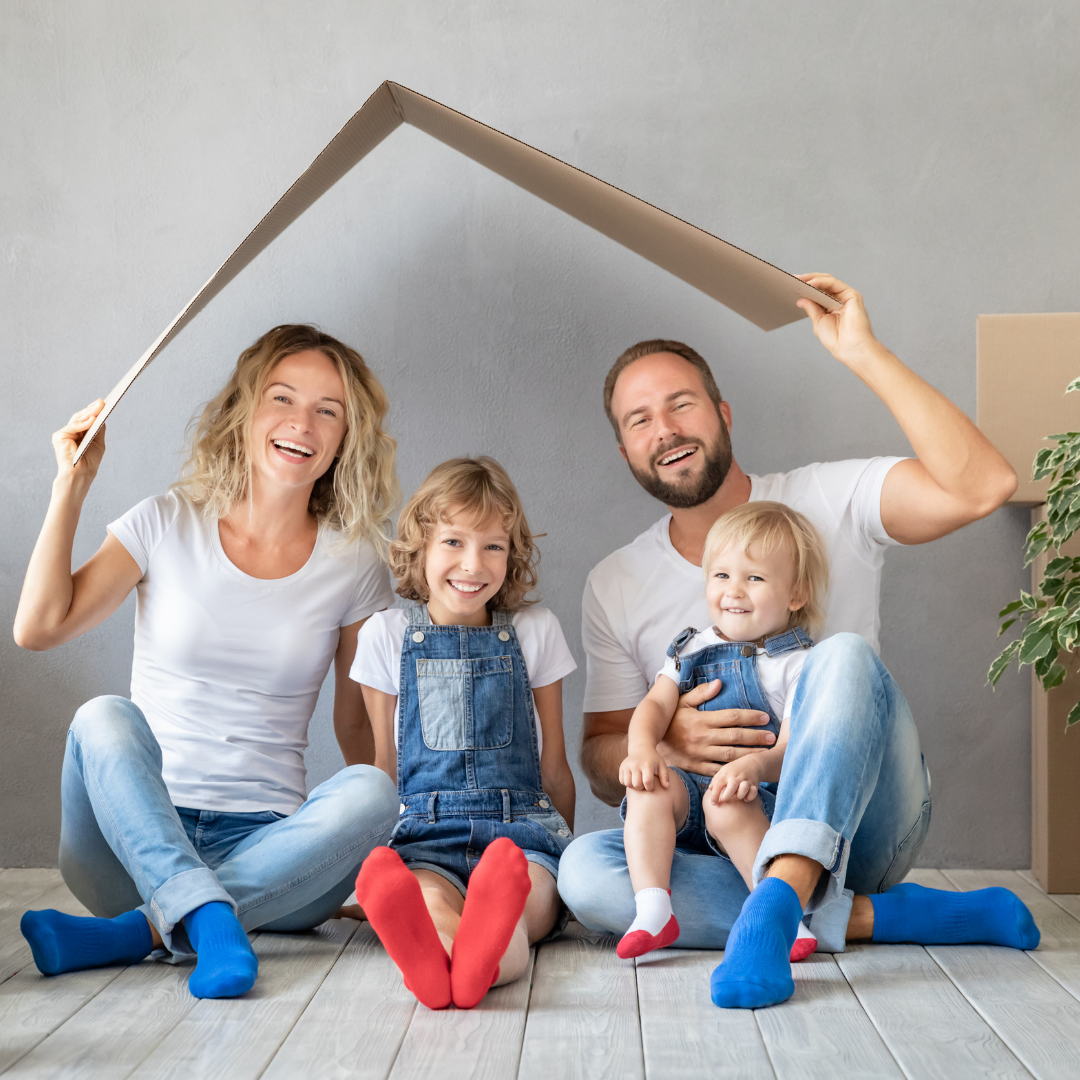 That night Jocelyn lay awake in a bed examining her day. The rental house wasn't home, but it met all their actual needs. In the coming weeks Jocelyn would enjoy watching her children become enchanted by a chipmunk who liked to eat his snacks on a small stone wall right outside their kitchen window. They would discover parks and playgrounds they could walk to from their new home. And while it wouldn't really ever be home, Jocelyn felt grateful for the Lord's faithfulness to her family and in awe of the abundance His blessings can sometimes provide.
Most importantly, in the very midst of a trying season and incredibly uncertain last few days, God showed Jocelyn how good He is. While she didn't know where most of their possessions were right then, what had been haphazardly packed into their cars turned out to contain exactly what they needed. It wasn't much, but the last few days had shown Jocelyn what she really cared about, and those people were all tucked in, snug in bed nearby.
She recalled the story about the birds and the lilies that Jesus told.
"For all the nations of the world seek [these things]; and your Father knows that you need them. Instead, seek his kingdom, and these things shall be yours as well . . . For where your treasure is, there will your heart be also" (Luke 11:30, 34).
As St. Thérèse of Lisieux said once, "The way to Our Father is the way of confidence and love."
---
Copyright 2021 Lindsey Mitzel
Images: Canva Pro
About the Author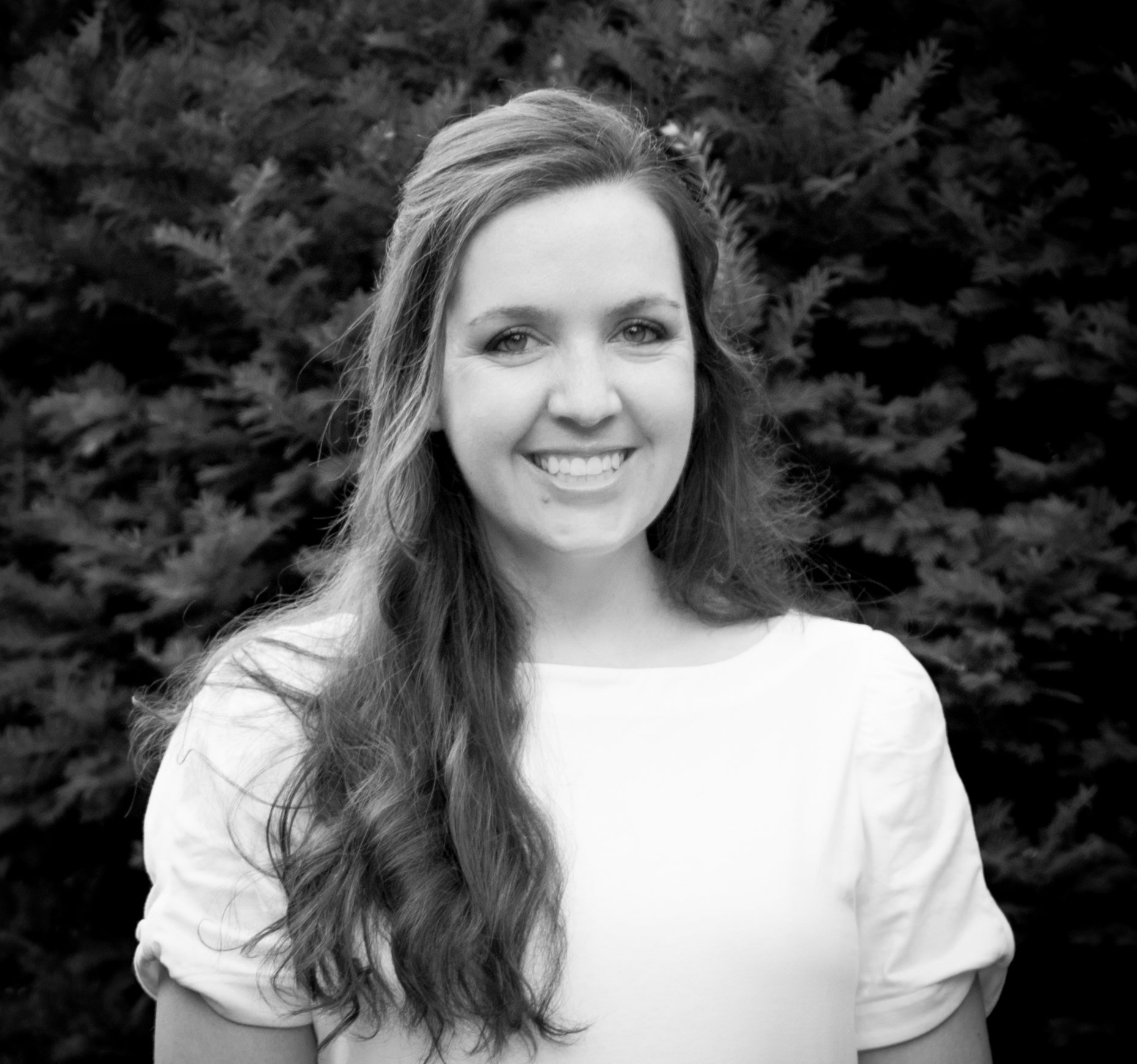 Lindsey Mitzel is a nurse practitioner and mom to four littles. When not wrangling with or reading to her kids, she can usually be found doing something outdoors. She appreciates dry humor, a good pun, and strong coffee. You can read more about her at Eight and a Half Months. Lindsey also occasionally writes for Be Love Revolution's Tiny Thoughts blog.