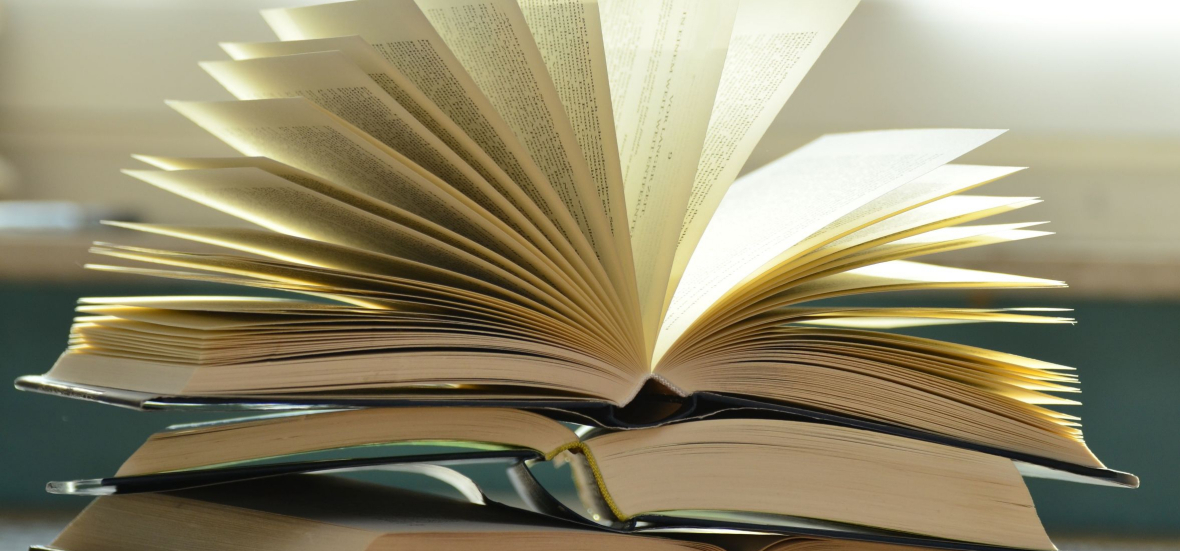 Carolyn Astfalk hosts the Open Book linkup: Share what you're reading and get recommendations from other readers.
Welcome to the December 2020 edition of An Open Book, hosted both at My Scribbler's Heart AND Catholicmom.com.
An Open Book is all about what my family is reading this month, from the adults down to the little kids.
Share what you're reading by linking up your blog post below. Simply write about what you're reading. You can make it personal or, as I do, extend it to the whole family. Your post can be as simple as a few lines about the book or as in-depth as a 700-word review. That's entirely up to you. You can even forego writing all together and record a video or simply post cover photos.
No blog? No problem. Please share what you're reading in the comments.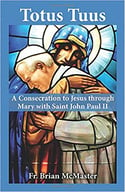 My husband is still in no work travel/no audiobook listening mode, but together we've been working our way through Totus Tuus: A Consecration to Jesus through Mary with St. John Paul II by Father Brian McMaster as we prepare for a parish-wide consecration. We're not finding this as reader-friendly as 33 Days to Morning Glory: A Do-It-Yourself Retreat in Preparation for Marian Consecration, which we completed early in the year, and I'm struggling to find the time and attention to be meditative, but it's chock full of the writings of my favorite saint, and I'm there for that every day, re-reading his wisdom.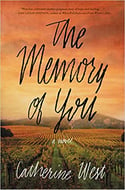 I'm embarrassed to say that The Memory of You by Catherine West was a book I planned on reading in 2017. Oops. Well, I finally got around to it, and I'm so glad I did. This contemporary romance is an emotional powerhouse that tackles a lot of tough stuff, including grief, guilt, and mental illness. A rekindled teenage almost-romance set at a Napa Valley family winery keeps the story from becoming maudlin.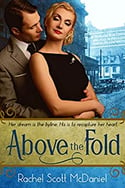 I picked up Above the Fold by Rachel Scott McDaniel for the same reason I grabbed The Memory of You — the alcohol production connection that made its way into one of my Relevant Fiction Reviews posts. I'd intended on reading this Prohibition Era novel regardless, because its Pittsburgh setting caught my eye. Elissa and Cole have a sweet, shared past, but Cole's return after a stint as a big-city reporter opens old wounds from his ill-timed departure. The newsroom setting keeps the story moving at a good pace, and an unsolved murder lends suspense to the romance.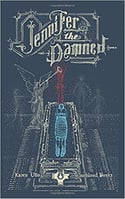 Jennifer the Damned by Karen Ullo was one of my rare forays into horror. Jennifer, an orphaned vampire under the guardianship of a Catholic religious order of sisters, matures into her soulless fate, her craving for human blood destroying her relationships with the beloved sisters, classmates, and her newly acquired boyfriend. Running from both her past and her future, Jennifer longs to love and be loved, despite being condemned to soulless immortality. Look for my interview with the author on my blog next week!
I'm diving into Christmas reading with Courtney Walsh's latest, A Match Made at Christmas. I've only just begun this romance set on Nantucket, but I've enjoyed everything I've read by Courtney Walsh, so I can't imagine not enjoying this story. I'm not doing the early Christmas decorating many are indulging in this year, but I'm ready for a lot of fictional Christmas escape.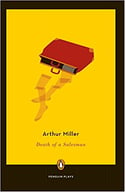 My oldest son has been reading Death of a Salesman by Arthur Miller. The play features the tragic hero Willy Loman, an aging, failing salesman. I read the play in high school myself but remember little about it other than it was one of a string of depressing books we read. My son agrees with that assessment yet is still enjoying this modern classic.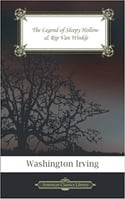 My seventh-grade daughter used our recently resurrected NOOK to read Washington Irving's The Legend of Rip Van Winkle. She described it as a "short, good, ominous story" that introduced her to a lot of new vocabulary. Next up is The Legend of Sleepy Hollow.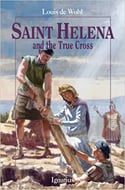 In conjunction with her history curriculum, she read Saint Helena and the True Cross by Louis deWohl using our parish subscription to Formed. The story recounts the mother of Emperor Constantine's conversion, Constantine's rise to power, and Helena's expedition to the Holy Land. The book is part of Ignatius Press's Vision Books for young people.

My younger daughter supplemented her study of Peru by reading The Llama's Secret: A Peruvian Legend by Argentina Palacios. Three of my kids got in on this legend of how the fox got a stained tip to its tail and the llama was revered. It includes colorful illustrations and many native Peruvian animals.
We re-read One Grain of Rice: A Mathematical Folktale by Demi, which I recalled sharing with my oldest child many years ago. The description: "A rajah who believes himself to be wise and fair uses his hungry people's rice for himself year after year, until a village girl name Rani devises a clever plan using the surprising power of doubling to win a billion grains of rice from the rajah." The illustrations really bring home the sheer volume of rice in question.

My youngest son has been reading about Australia. Possum Magic by Mem Fox is about a young possum made invisible by his grandma to protect him from snakes. A combination of native foods restores his visibility. This book sent us straight to a recipe search! Lamingtons, anyone?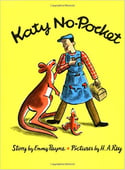 You'll recognize the look of Katy No-Pocket by Emmy Payne as it was illustrated by Curious George author H.A. Rey. It's a cute story of a mama kangaroo who's missing something critical — a pocket for her joey! She takes a fun journey seeking the advice of many animals until she discovers an innovative solution.
CLICK TO TWEET
What are you (or your family) reading this month? Share in the #AnOpenBook linkup #catholicmom
Want more details on An Open Book? You can also sign up for An Open Book reminder email, which goes out one week before the link-up.
---
Copyright 2020 Carolyn Astfalk
This article contains Amazon affiliate links; your purchases through these links benefit the author.
About the Author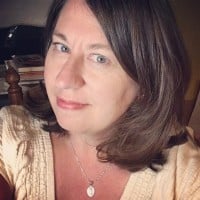 Carolyn Astfalk is a wife, mother of four young children, and a writer. Her contemporary Catholic romances are available at Amazon.com. She is a member of the Catholic Writers Guild, a Catholic Teen Books author, and blogs at My Scribbler's Heart. Visit CarolynAstfalk.com.