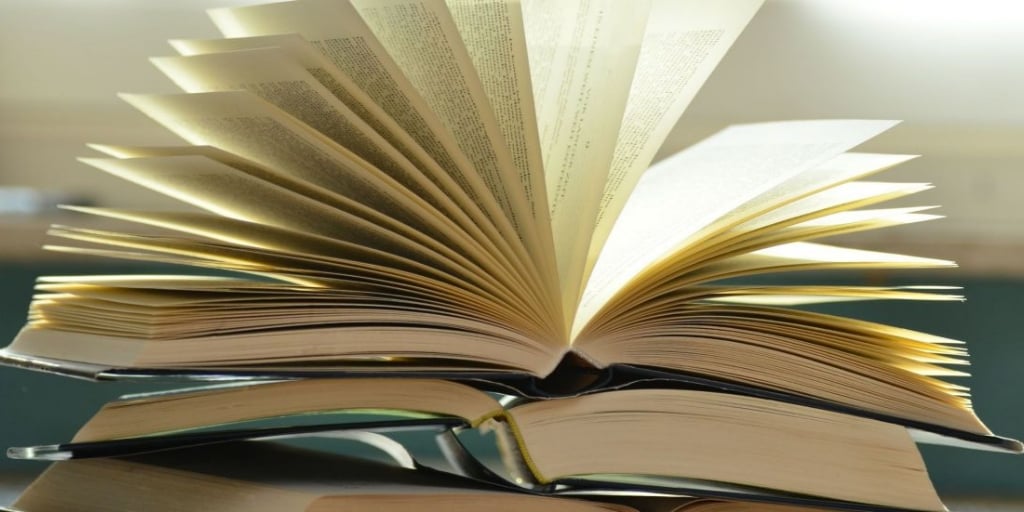 Carolyn Astfalk hosts the Open Book linkup: Share what you're reading and get recommendations from other readers.
Welcome to the January 2021 edition of An Open Book, hosted both at My Scribbler's Heart AND Catholicmom.com.
An Open Book is all about what my family is reading this month, from the adults down to the little kids.
Share what you're reading by linking up your blog post below. Simply write about what you're reading. You can make it personal or, as I do, extend it to the whole family. Your post can be as simple as a few lines about the book or as in-depth as a 700-word review. That's entirely up to you. You can even forego writing all together and record a video or simply post cover photos.
No blog? No problem. Please share what you're reading in the comments.
CLICK TO TWEET
What are you (or your family) reading this month? Share in the #AnOpenBook linkup #catholicmom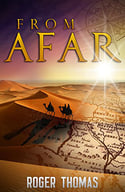 If you're looking for something to read for the Feast of the Epiphany (today!), I've got the perfect book for you. From Afar by Roger Thomas is a fictionalized (but realistic) account of the Magi based on Scripture, history, and modern research. I had to set the book aside to tend to some other projects but am eager to dip back into the story as the three wise men are setting off on their journey.

Mistletoe and Murder: A Christmas Suspense Collection by various authors including Nancy Mehl and Lynn Shannon, is a priced-to-sell introduction to a variety of Christian suspense authors. For 99 cents, you get ten novellas, which is quite a deal! I expect the story quality to be a little uneven over that many authors, but there are sure to be some here I'll love. From what I've read so far, these stories can be enjoyed any time of year.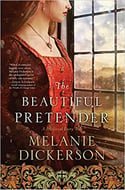 My daughter and I have been listening to The Beautiful Pretender ( A Medieval Fairy Tale) by Melanie Dickerson while riding in the car, peeling potatoes, or coloring Christmas pages. It's a fairly simple retelling that's a little "Beauty and the Beast" and a little "Princess and the Pea." Geared to a younger audience, it's enjoyable, if predictable, and I love sharing audiobooks with my almost-teenage daughter.

The Art of Star Wars: The Mandalorian (Season One) by Phil Szostak was a Christmas gift to our oldest son, who's a huge Star Wars fan. We've all enjoyed the glimpses of artwork from The Mandalorian that is shown during the end credits of the series. The book is a large, beautiful hardcover, and he's enjoying savoring each page.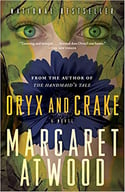 For an independent school project, my high-school senior has chosen Oryx and Crake by Margaret Atwood. His take at the very beginning is that it is "good but weird." I'm intrigued by the description, which reads, in part: "In search of answers, Snowman embarks on a journey – with the help of the green-eyed Children of Crake – through the lush wilderness that was so recently a great city, until powerful corporations took mankind on an uncontrolled genetic engineering ride."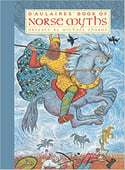 My seventh-grader read D'Aulaires' Book of Norse Myths by Ingrid D'Aulaires and Edgar Parin D'Aulaires as part of her schoolwork and thoroughly enjoyed it! She was able to have a great discussion with her father and brother about mythologies, Norse myths, Marvel superheroes, and the storyline of the video game Assassin's Creed Valhalla. The D'Aulaires' myth books are well-done!
The White Stag by Kate Seredy is a Newbery Medal winner about Attila and the Huns. The Huns and Magyars follow an elusive white stag to their promised land at the direction of their pagan gods. This also worked into my daughter's curriculum and was a short read.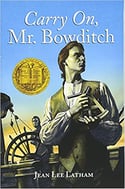 I think I came across Carry On, Mr. Bowditch by Jean Lee Latham in another blogger's An Open Book recommendations. The time period (colonial America) suited my daughter's interests, so I checked it out of the library for her. She loved this story of a genius of sea navigation. I'd like to read this one as well.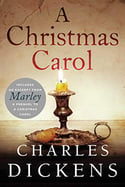 This same daughter, who out-read all of us this month, also read A Christmas Carol by Charles Dickens for the first time. (I only read it for the first time myself last year.) She noted Dickens's style of using long descriptions, running pages long in some cases, but still enjoyed this Christmas classic.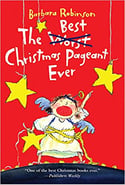 I read The Best Christmas Pageant Ever by Barbara Robinson aloud to my three youngest children. Only one had ever read it (several years ago). I looked forward to each chapter of this short book, enjoying the antics of the rotten Herdman siblings. Despite the humor, there's a lot to think about at the conclusion of the book, especially how our familiarity with the Christmas story allows us to gloss over the details and the import of it. The Herdmans, heathens that they are, take the story to heart, and everyone is the better for it.

Before listening to Vivaldi's Four Seasons, we read the picture book Vivaldi's Four Seasons by Anna Harwell Celenza. I knew little of Vivaldi, so this was an education for all of us. Did you know that Vivaldi was a Catholic priest? I didn't. Knowing more about him and the genesis of the music made me understand and appreciate it more.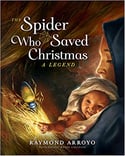 The Spider Who Saved Christmas: A Legend by Raymond Arroyo was a Christmas gift for my youngest son. We were not familiar with the legend of the Christmas spider beforehand. I enjoy legends in general, and this one did not disappoint. The illustrations are dark but rich and a bit magical, and the story builds on the Holy Family's flight into Egypt. I like how Joseph is portrayed in his role as protector, and Mary is both gentle and wise.
Want more details on An Open Book? You can also sign up for An Open Book reminder email, which goes out one week before the link-up.
---
Copyright 2021 Carolyn Astfalk
This article contains Amazon affiliate links; your purchases through these links benefit the author.
About the Author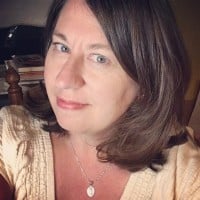 Carolyn Astfalk is a wife, mother of four young children, and a writer. Her contemporary Catholic romances are available at Amazon.com. She is a member of the Catholic Writers Guild, a Catholic Teen Books author, and blogs at My Scribbler's Heart. Visit CarolynAstfalk.com.