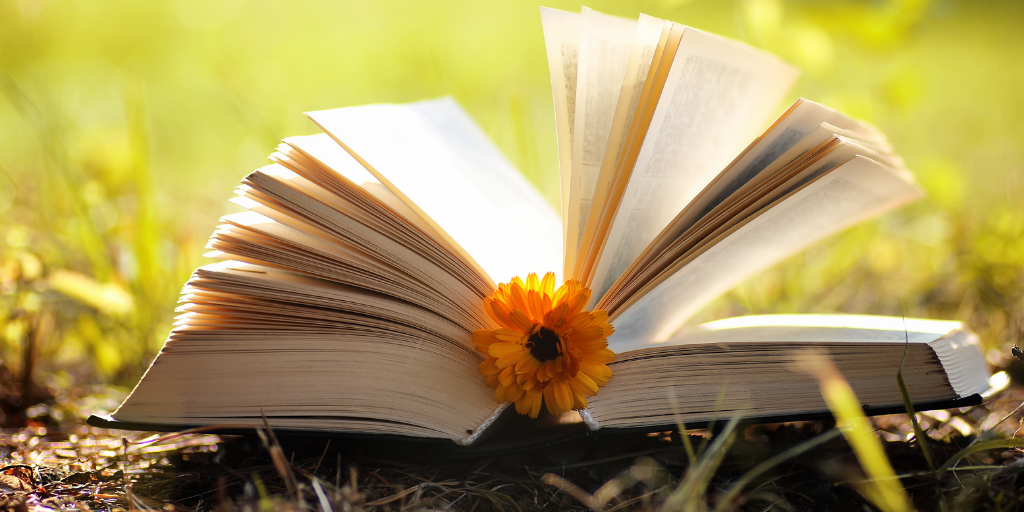 Carolyn Astfalk hosts the Open Book linkup: Share what you're reading and get recommendations from other readers.
Welcome to the November 2021 edition of An Open Book, hosted both at My Scribbler's Heart AND Catholicmom.com.
An Open Book is all about what my family is reading this month, from the adults down to the little kids.
Share what you're reading by linking up your blog post below. Simply write about what you're reading. You can make it personal or, as I do, extend it to the whole family. Your post can be as simple as a few lines about the book or as in-depth as a 700-word review. That's entirely up to you. You can even forego writing all together and record a video or simply post cover photos.
No blog? No problem. Please share what you're reading in the comments.
What are you (or your family) reading this month? Share in the #AnOpenBook linkup #catholicmom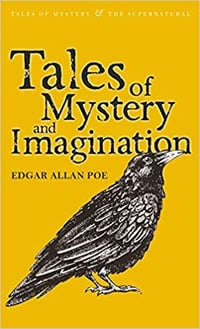 The Halloween/All Saints/All Souls 'spooky season' means we broke out the Edgar Alan Poe collection. I rummaged through thirty, yes, thirty boxes of books in the attic several times until I found my lovely little Poe collection, Tales of Mystery and Imagination. This book was a gift to me many years ago. It's small and portable and has a lovely ribbon bookmark and gold edging. My teenagers have been reading various stories, my daughter for pleasure, and my son for his short story reading group. I'm determined to at least revisit a few of my favorites, including "The Fall of the House of Usher."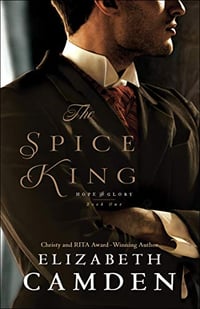 I finally moved The Spice King by Elizabeth Camden to the top of my list after hearing of so many people who loved it. The book is set in turn of the 20th century Washington, DC, and concerns the nascent workings of the Department of Agriculture in attempting to regulate processed foods. The history and politics surrounding that effort fascinated me, recalling some of what I'd seen in The Food That Built America (which I recommend). The wealthy spice company siblings in the book also intrigued me, but the romance between spice king Gray and civil servant Annabelle fizzled instead of sizzled.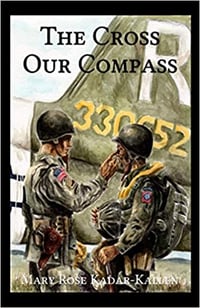 A World War II debut novel with Catholic themes by a local author had been waiting on my to-read pile for some months. The Cross Our Compass by Mary Rose Kadar-Kallen surprised me in a good way. What started as an idyllic family story evolved into a war story of some depth, focused on the value of suffering seen through the lens of Christ's death and resurrection. I would've preferred the story in a closer point of view, but I was still moved by the main character's experiences in the European trenches.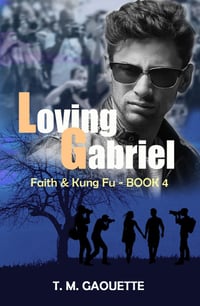 Author T.M. Gaouette will soon release the final book in her Faith & Kung Fu series for teens, Loving Gabriel. I read an advance copy of the story that showcases the maturing relationship of Hollywood starlet Tanner Rose and devout country boy Gabriel. The novel will give teens lots to think about in discerning marriage and the importance of honesty and communication in intimate relationships. There's also an element of danger and suspense that adds some excitement to the story.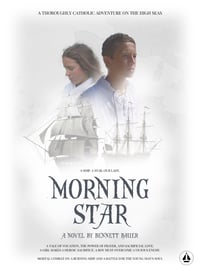 I'm only a quarter of the way through a lengthy debut novel written by a teenager — Morning Star by Bennett J. Bauer. There seems to be limited availability — only through the publisher — but its completion is quite a feat for someone so young. It's a little early to tell, but although the mechanics of writing are well executed, I think the story could use some tightening and revision for it to really grab the reader. Morning Star will appeal to young fans of historical adventure and piracy.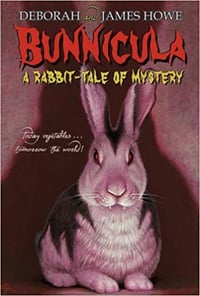 My kids all seem to be reading the same books the last couple of months. Two of them are reading Bunnicula by Deborah and James Howe. It's interesting to compare the covers of the books. The more recent, pictured here, has a completely different feel and appeal than the original cover featuring a sleepy dog, which my son borrowed from the school library. My oldest also once enjoyed this story of a rabbit draining the juices from vegetables much as a vampire drains blood from its victims. Some silly fun for the season.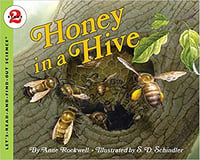 Honey in a Hive by Anne Rockwell provides kids (and adults) with a very thorough education in the lives and workings of honeybees. I recall someone telling me that they educated themselves on a variety of topics by reading children's nonfiction books, and this one is a great example of what a valuable practice that might be.
Want more details on An Open Book? You can also sign up for An Open Book reminder email, which goes out one week before the link-up.
---
Copyright 2021 Carolyn Astfalk
This article contains Amazon affiliate links; your purchases through these links benefit the author.
About the Author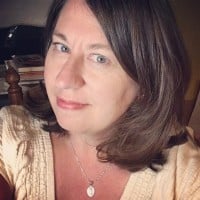 Carolyn Astfalk is a wife, mother of four young children, and a writer. Her contemporary Catholic romances are available at Amazon.com. She is a member of the Catholic Writers Guild, a Catholic Teen Books author, and blogs at My Scribbler's Heart. Visit CarolynAstfalk.com.