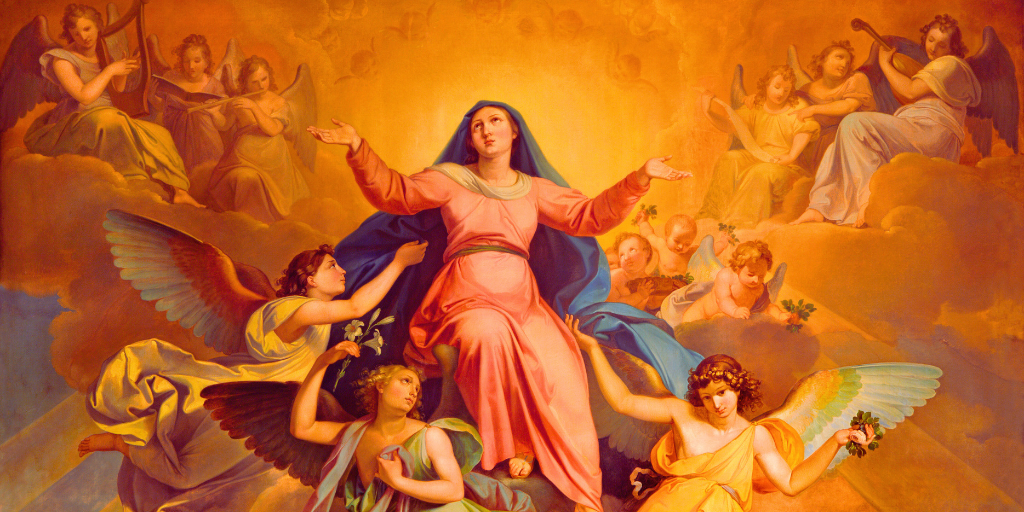 Debra Black reflects upon how Mary can help us to always keep eternity in mind.
---
"Though one may be rich, one's life does not consist of possessions." (Luke 12:15)
Whether it be about us or the motives and intentions of others, we often make false assumptions. We can see others through the lens of the halo and horn effect, treating them as if they can say or do nothing wrong ("halo" for angel) or cannot do or know anything right ("horn" for devil). Too much or too little confidence in self or others lacks the virtues of moderation and prudence.
Ultimately, these assumptions are driven by our own needs and wounds which we attempt to satisfy with attachment to material things, controlling relationships, and preferences that in the long run truly do not matter. We see in our Blessed Mother both the happy death of the detached soul and (by her assumption into Heaven) our future eternity when, at Jesus' final coming, our soul and body are reunited. As Saint Alphonsus Liguori explains, Mary was detached from her family when, at age 3, she was given to the temple for service.
Living poor, she was detached from wealth and, living humbly, she was detached from honor. She kept love of God in her heart rather than worldly goods. Full of grace, she always had peace of conscience and suffered no remorse. In her humility she would not have presumed her salvation but would have rejoiced in its promise of eternity with her spouse the Holy Spirit.
As divine love gave her life, so it gave her death; for she died…of no other infirmity than pure love" (Saint Alphonsus Liguori, The Glories of Mary 482).
As she patiently awaited her death, she did so eagerly with great desire for her Divine spouse (p. 488). Reflecting upon this, I realized this is what gave saints the character of stick-with-it-ness in their faith. To overcome their earthly desires, they regularly asked God to grant them desire for Him. From this develops the habit of focusing upon their final end: eternity with God. As their eagerness for Him grew, their excitement for Paradise would fuel their resistance to anything contrary to that desire.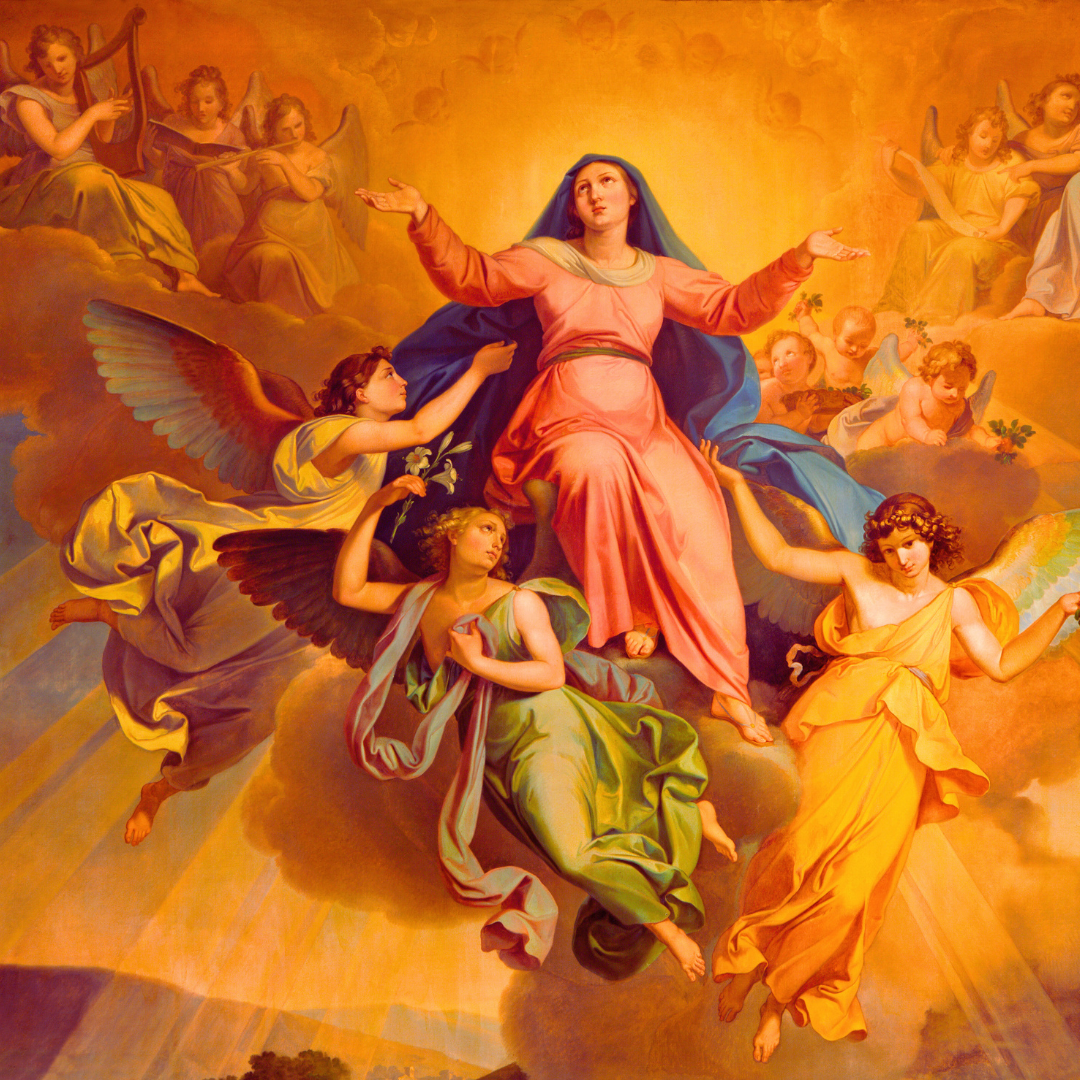 Yet we must have temperance in our zeal for Jesus too. The esteemed teacher Abbot Anscar Vonier points out that, although Gabriel tells Mary how she will become the mother of God, he did not fill her in on how Christ would accomplish His reign. The fact of His Divine Sonship was perfectly clear, and this was sufficient for her. It is common in our own lives, however, to try to figure out for ourselves the mystery of God. And how easy it is for our faith to weaken, even if just a bit, when we do not have answers. Does our lack of understanding strengthen our closeness with God or weaken it? The Church has always given Mary to us as our role model; can I imitate her deep loving trust of Him?
There is no sinner so corrupt and sunk in vice that Mary will despise and reject him. If such a one seeks help with her, she will most certainly reconcile him with Jesus and obtain pardon for him. (Saint Bonaventure)
The great 13th-century Franciscan Saint Bonaventure speaks of Mary's grace as gathering in the evil and fattening up the good.
It gathers in sinners from guilt, fattens them by grace, delivers them from eternal death. (p. 45).
Mary embraces sinners with her maternal affection, particularly those despised and forgotten by the world, just as Ruth gathered the corn left behind by the reapers (Ruth 2:2). Just as the grace of a wife puts flesh on the bones of her husband (Sirach 26:13), "Mary nourishes the good with the fatness of grace" (p. 46). As the body of Christ, we are those "bones" being nourished by Mary.
And just like queen Esther who obtained the royal crown and then delivered her people from death (Esther 8:1-6), Mary attained the crown as our Queen Mother and delivered us from death through her son Jesus Christ. Mary is the shoot prophesied to stem from the root of Jesse (Isaiah 11:1-3), and Jesus is the flower bringing the gifts of grace to us (John 1:16).
Click to tweet:
To overcome their earthly desires, the saints regularly asked God to grant them desire for Him. #CatholicMom
Although we celebrate Mary's assumption into Heaven on the 15th, the entire month is dedicated to her Immaculate Heart. Her Immaculate Heart is forever perfectly united to His own. When you feel your heart drawn to hers, she is bringing you into His heart. This is a great opportunity to ask Mary to form our hearts like her own. As we go about daily tasks, we can contemplate how she did her own. We can ask for her guidance including convicting us in our own ways. Our Mother of Grace will lead us to let go of our attachments, especially attachment to our own way of thinking and perceiving the world. Slowly we too will become excited awaiting Paradise.
Ever keep:

First, eternity in mind;
Secondly, God in your heart;
Thirdly, the world under your lee.

This do, and thou shalt live. (Saint Philip Neri)
Ad Majorem Dei Gloriam.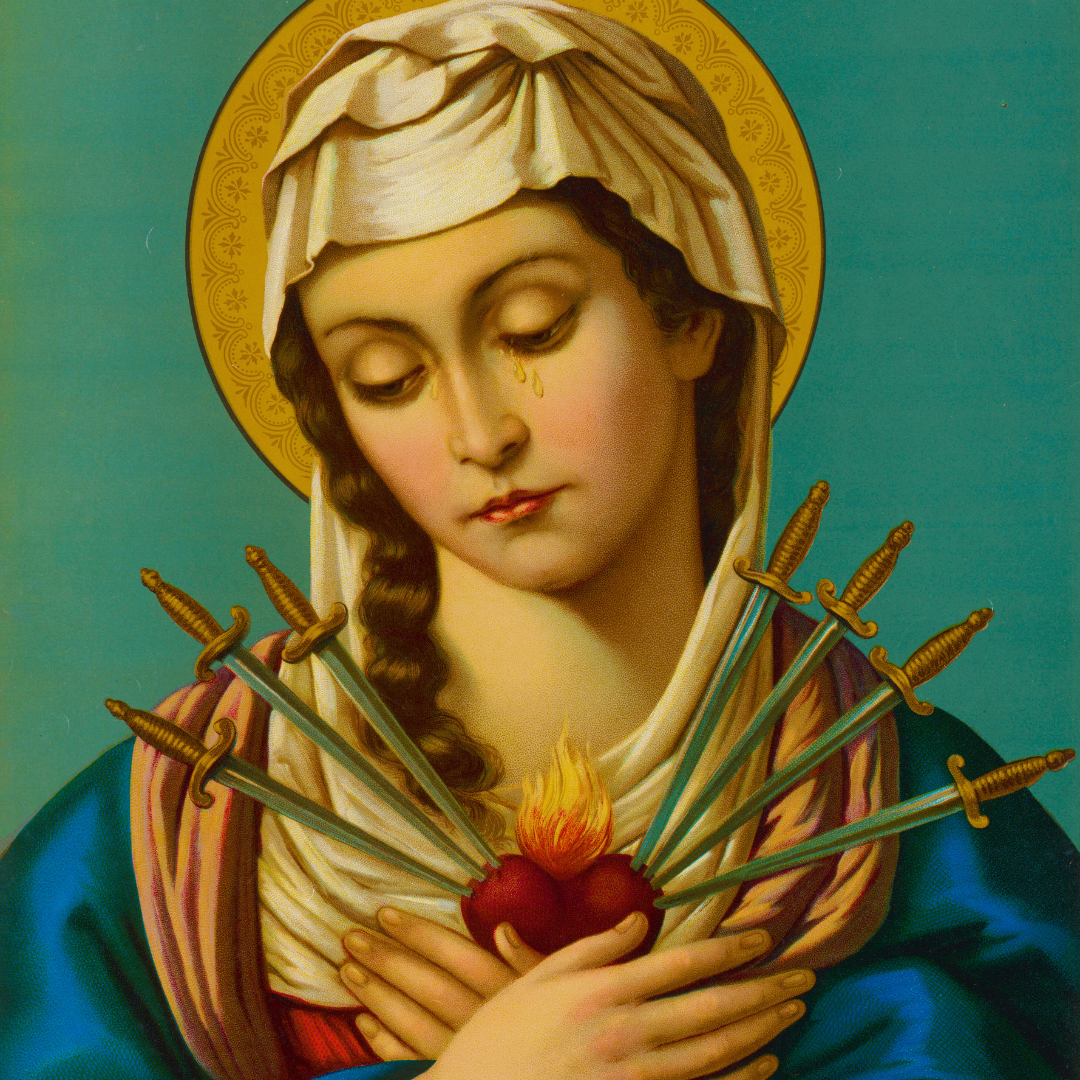 ---
Copyright 2023 Debra Black
Images: Canva
About the Author