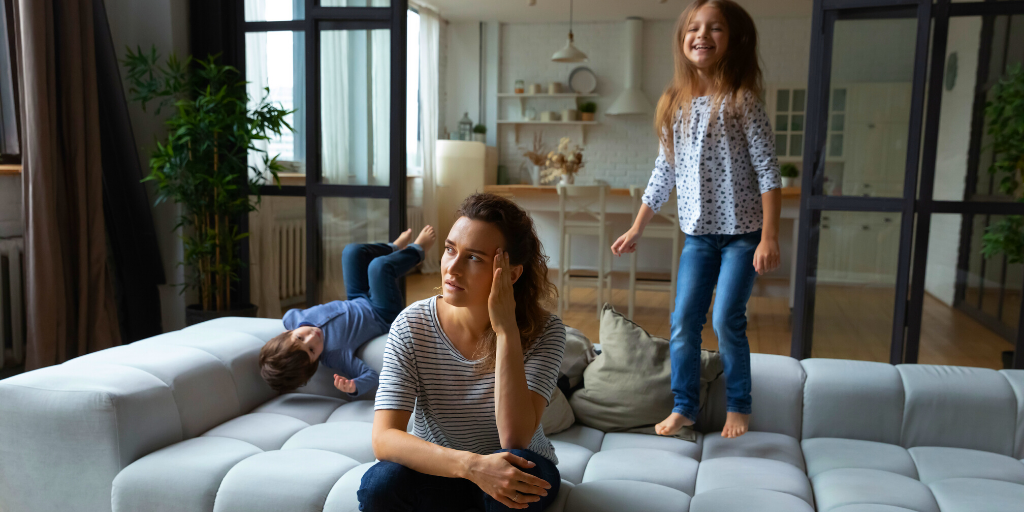 Kimberly Lynch shares a vulnerable story about losing her cool with her kids, and rediscovering the Lord's compassionate mercy in the Adoration Chapel.
It had been a beautiful afternoon. Perfect weather, minimal bugs, and plenty of fish had been caught. But as my son reeled in yet another sunfish, I looked at my watch and inwardly cringed. It would be a tough transition to leave this place. "Ten more minutes," I announced.
Ten minutes ticked down to five, then two. I continued to remind the kids incrementally to wrap it up. A few of my kids reluctantly secured the hooks to their poles, but my oldest son kept on fishing like I hadn't announced anything.
It wasn't that he disliked the sports practice that was our next obligation of the day ... it was just that in this moment, he liked fishing more.
I was finally in the car with everyone but him. At this point we were already going to be a few minutes late. Impatiently I turned the car on, and even backed out of the parking spot to give him a strong hint. Seeing the window of fishing opportunity close before him, he stomped towards the car, half-sobbing, half-protesting. "I hate cross-country! I don't want to go! It's stupid!"
Understandable? Yes.
Slightly disrespectful? Also yes.
The tone of his voice and the way he angrily tossed the pole in the back of the car, and then moodily yelled at one of his siblings to move over was all too much for me. I was triggered.
I grew up as a compliant kid. Perhaps I was an easy child, but more likely I just learned to swallow my disappointments and stuff my feelings in the back of the sock drawer. As an adult, my over-analytical brain has a difficult time sorting through my own kids' resistance.
Shouldn't he be grateful we even went fishing? Didn't I give him enough warning we were going to leave? If we had actually organized our stuff after lunch like I had asked them to, we would have had more time to fish...but transitions seem to be a perpetual struggle.
The rage boiled up within me and I started to yell. I could see some of my kids stiffen up as they listened to me point out their faults and ingratitude, and their eyes looked downward as they sat in awkward silence. Still, I continued.
We're always late.
They never respond when I ask them to.
We never have our stuff ready because we never know where it is because we never put it back in the place where it's supposed to be ...
... and more other blanket statements that demonstrated frustration, exasperation, zapped patience …
... and helplessness. I had lost control and I felt incapable of regaining my composure.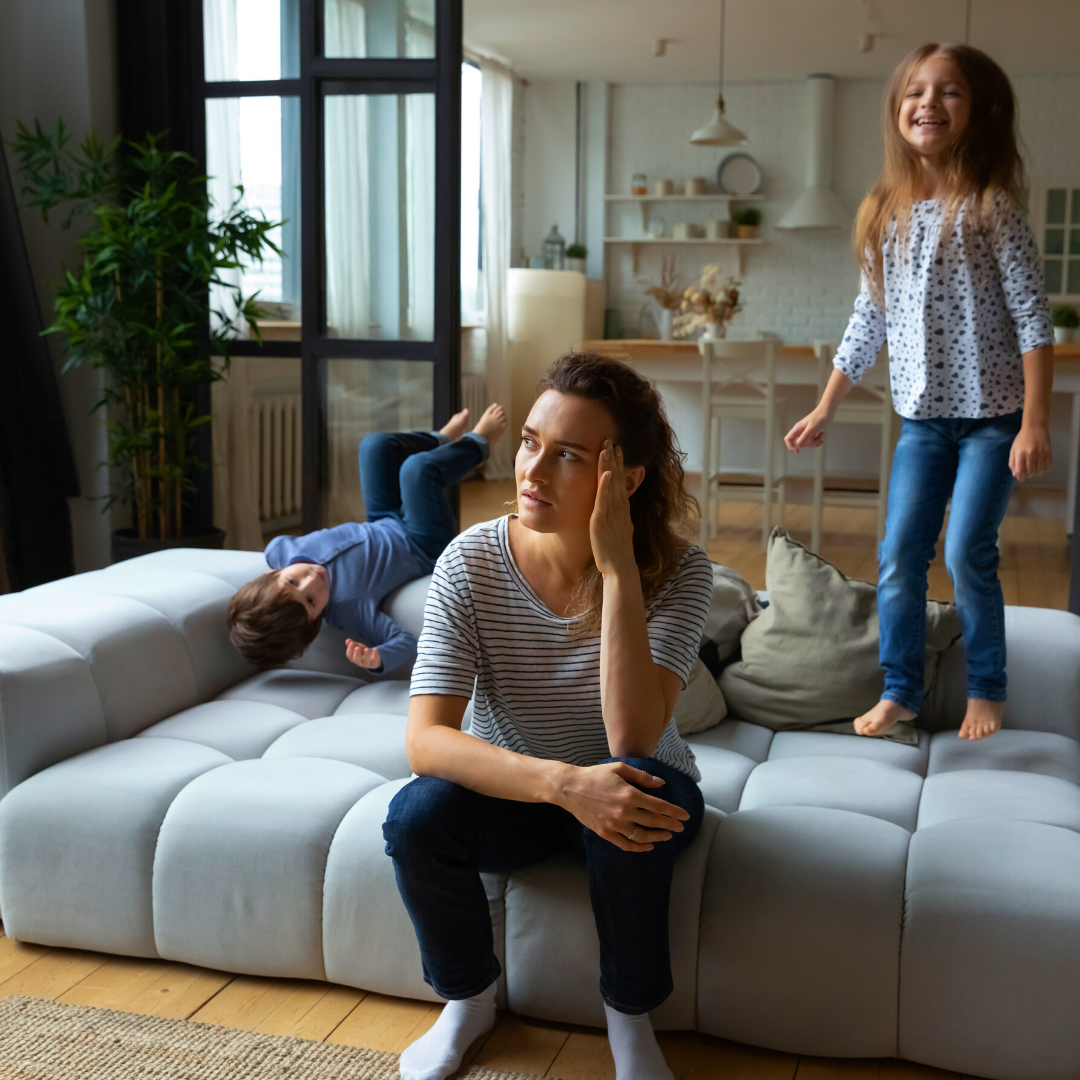 Silently, I made a mental note to go to Confession on Saturday. I tried to squelch the rage with compassionate reminders that kids have their own free will, and that ultimately I can't control them. Direct them yes, but expect them to comply like robots? No. Nevertheless, the rage roared louder inwardly, and I fumed as I sped toward cross-country practice.
We got there late, of course, but in the grand scheme of things it really wasn't a big deal. This was a homeschool group, and judging by the lineup of oversize vans and SUV's, most of the folks there understood big family dynamics and late arrivals.
But what bothered me more than our tardiness was the fact that Friday evenings were my time for an hour of Adoration. And the shame that had come with lashing out at my kids started to settle in. My inner voice took on a toxic sarcasm. I was supposed to meet Jesus, face to face. Isn't that so holy of me? I must be such a good Catholic mom. Look at me, being so open to life.
I'm such a fake, my inner voice jeered. You can't handle all these kids. Hypocrite.
Practice ended and the kids happily hopped into the car. After apologizing, I left them in the hands of my husband and a Friday night movie night, and ventured to the Adoration chapel, swallowing the lump in my throat.
Click to tweet:
I CAN be bold, because I know His mercy is greater than my sin. #catholicmom
With a deep breath, I opened the door, and stood squarely facing the King of Kings.
I walked forward with soft steps. I wanted to think of myself like Esther, approaching the throne with a mission. But instead, I felt like I was carrying my sin like a box of clutter in my arms.
Lord, I don't know what to do with this.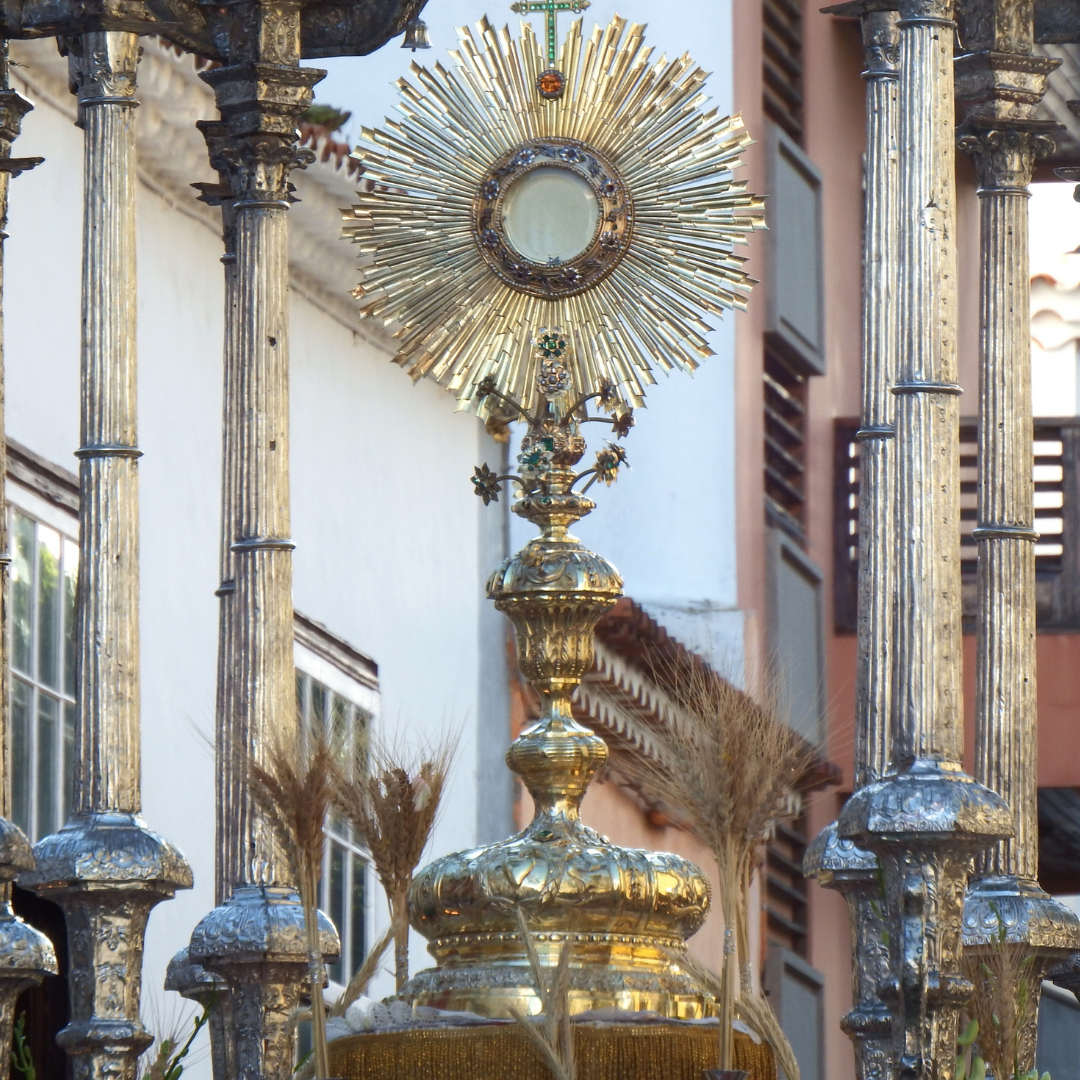 His voice rang out, interrupting my own nervous thoughts.
BE BOLD.
I took a seat in the pew and continued to stare intently at the monstrance. I CAN be bold, because I know His mercy is greater than my sin. I CAN be bold, because I know He loves me even when I mess up. I CAN be bold because I know He won't turn me away if I approach in humility.
The father of the prodigal son came to meet him at the gate, after all.
And then I felt gratitude for the guilt. Because it was a sign of sensitivity. A nudge from the Holy Spirit that I can do better. I MUST do better. And with a recitation of the Rosary, I offered my junk box to Jesus, asking the Blessed Mother for more patience.
"Get back out there," the priest encouraged me the next day. And out of the Confessional I marched, boldly resolving to begin again.
---
Copyright 2021 Kimberly Lynch
Image: Canva Pro
About the Author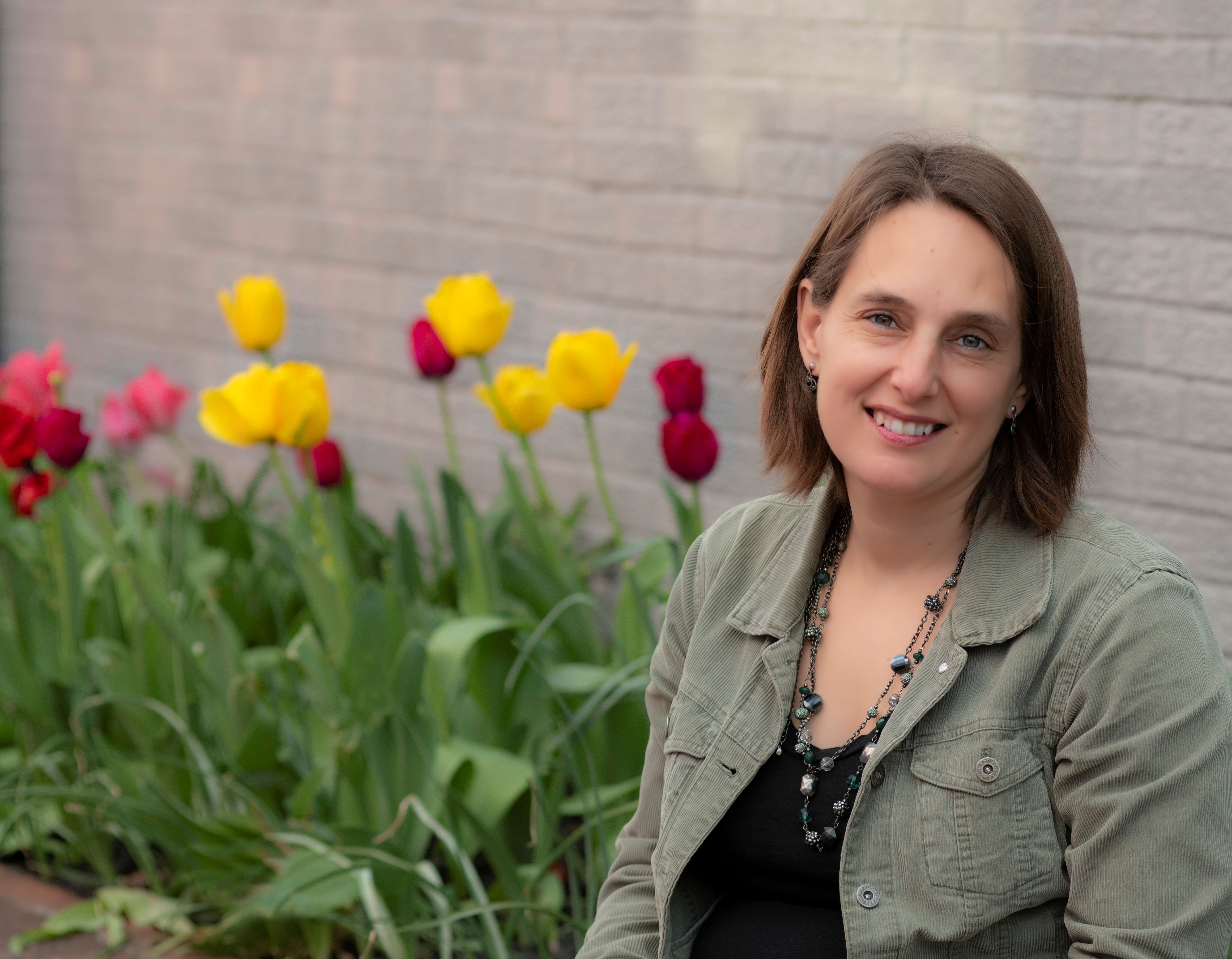 Kimberly is a Catholic convert, writer, wife, and mother to six awesome children. She blogs at PassingThroughMountains.com, where she encourages her readers to recognize sparks of joy despite the arduous climb up life's inevitable mountains. She enjoys running in the morning, a strong cup of coffee, reading a good book with her feet up, and hiking in the mountains of the Shenandoah Valley of Virginia, where she and her husband raise their brood.