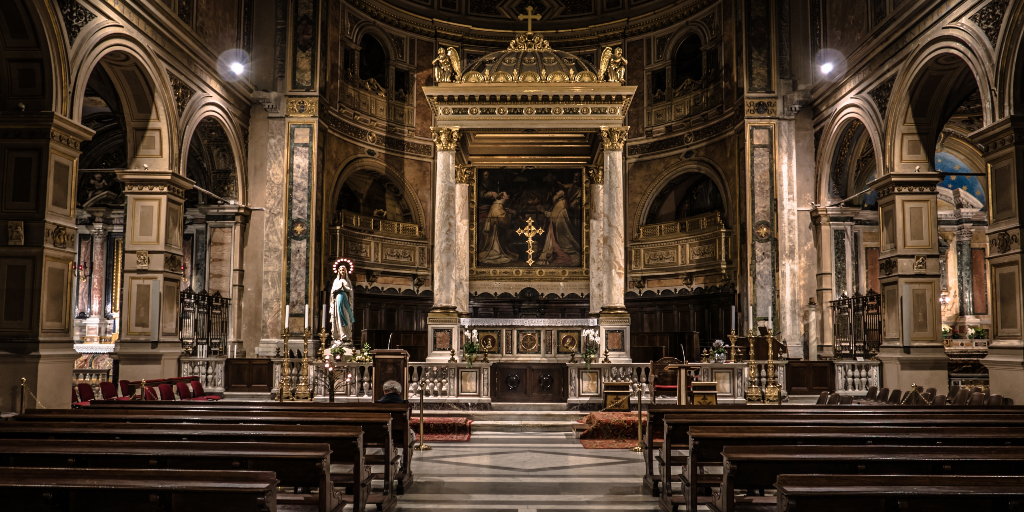 Christie Anne Luibrand reflects on the lives of holy Black Catholics and their contributions to the faith.
One beautiful aspect of the Catholic Church is that it is a church for everyone. Go to any Catholic church in any country, and the Mass remains the same. The core teachings are the same. The members may look different, but the message is constant. Our God is a God of all people.
Since February is Black History Month in the Americas, it is a great time to reflect on the lives of holy Black Catholics and their contributions to the faith. Let us then take some time to reflect on the lives of St. Josephine Bakhita, St. Martin de Porres, Blessed Isidore Bakanja, and Servant of God Sister Thea Bowman.
St. Josephine Bakhita
"Seeing the sun, the moon and the stars, I said to myself: Who could be the Master of these beautiful things? And I felt a great desire to see him, to know him and pay him homage ..."
February 8th is the feast day of St. Josephine Bakhita, who was canonized in 2000 by Pope John Paul II. Born to a wealthy family in Sudan in 1869, Bakhita was kidnapped by slave traders at the age of 7. Her captors renamed her Bakhita, meaning "fortunate" in Arabic. She was resold several times to cruel masters. There are recorded incidents of her being beaten, cut, branded, and even having salt rubbed into her wounds.
In 1883 she was sold to Callisto Legnani, who was the Italian consul of Sudan. While he was kinder to Bakhita than other masters, he did keep her in a state of slavery, later presenting her to his friend Augusto Michieli to be his daughter's nanny in Italy. While living with the Michielis she began to encounter the Catholic faith. They gave her a silver crucifix and she often accompanied Michieli's daughter to her Catholic school – Venice's Institute of the Catechumens, run by Canossian sisters.
Over time she fell in love with the faith. She was baptized and confirmed in 1890, changing her name to Josephine. Soon after the Michieli family returned from Africa and attempted to take Josephine with them. She refused to leave Italy and pled her case to the courts. Both the Canossian sisters and the patriarch of Venice provided their support for Josephine's case. The judge ruled in her favor, as slavery was illegal in Italy at the time. In fact he stated that Josephine had been a free woman since 1885, and the family had no claim to her!
In 1896 Josephine joined the Canossian order and assisted the community for the next 50 years. She welcomed children by praying over them, cooked, sewed, and did embroidery. The local children and community became quite fond of Josephine and her joyful nature. "Be good, love the Lord, pray for those who do not know Him. What a great grace it is to know God!" she advised others. Josephine's sisters began to transcribe her story in 1910 so that others could learn from her strength and grace.
"In St. Josephine Bakhita we find a shining advocate of genuine emancipation. The history of her life inspires not passive acceptance but the firm resolve to work effectively to free girls and women from oppression and violence, and to return them to their dignity in the full exercise of their rights." (Pope John Paul II)
As of 2015, St. Josephine Bakhita's feast day is also an international day of prayer against human trafficking, as she is both the patron saint of Sudan and human trafficking. For more information about human trafficking, please see the National Human Trafficking Hotline.
St. Martin de Porres
"Everything, even sweeping, scraping vegetables, weeding a garden and waiting on the sick could be a prayer, if it were offered to God."
St. Martin de Porres of Peru is the patron saint of social and racial justice. He was the illegitimate son of a Spanish nobleman and a freed African woman born in 1579. Martin's father was so unhappy with his son's dark complexion that he refused to acknowledge his son for eight years. After the birth of his younger sister, his father abandoned their family. Martin was born into poverty and was on the bottom tier of the class-based society at the time due to being biracial and his parents not being married. While these circumstances could have made him bitter, he used these as opportunities for holiness.
"Martin entrusted the chaos and the poverty of those early years to God, who took the Spanish and African threads of his heart and wove them into a beautiful tapestry of love. Perhaps Martin's greatest gift was his capacity to let God turn his suffering into compassion." (Fr. Brian Pierce, Martin de Porres: A Saint of the Americas)
It is recorded that when others would mock him or discriminate against him that he would respond with kindness and generosity.
As a man Martin became a "lay helper" to the Dominican Order since Peruvian law did not allow people of color to enter religious life. For nine years he swept floors, cared for the sick in the infirmary, and greeted visitors. The Dominican community requested that he be allowed to join the order due to his great example of humility and charity. He became a lay brother in 1610. After joining the order he went on to distribute aid to the needy of Lima, founded orphanages, and cared for African slaves and the sick.
St. Martin de Porres' life reflects God's love for all people. He served and showed love to others even when they were unkind or unjust. He was a true example of what we are all called to do: "to love God and to love your neighbor as yourself" (Matthew 12:30-31). Do we possess a spirit of love and justice? How can we respond to social injustices we encounter in our lives?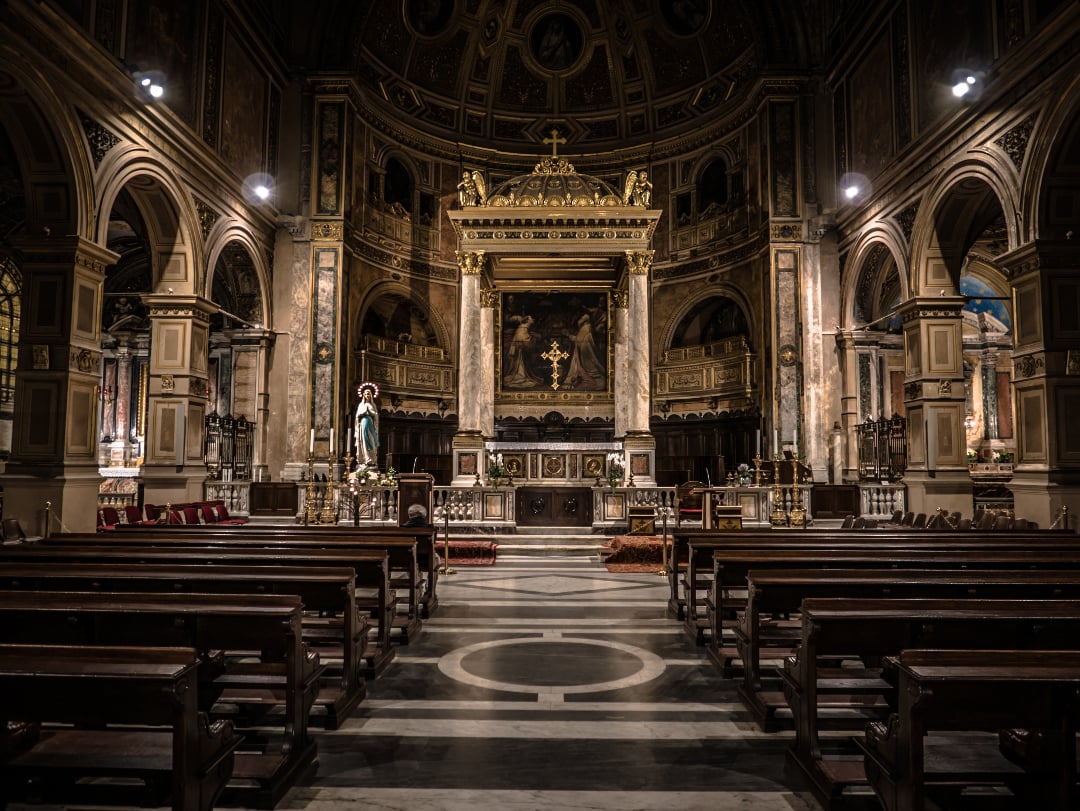 Blessed Isidore Bakanja
Born in 1887 in the Democratic Republic of Congo, he converted to Catholicism at 18 years old through the Cistercian missionaries. Bakanja had a great love for the Blessed Mother which he expressed through wearing the Brown Scapular of Our Lady of Mount Carmel and a devotion to the rosary.
Bakanja was on fire for the faith, and although he was not a theologian, he was known for sharing the Gospel with anyone and everyone. He would leave his village to move to a larger city and work for a Belgian company. A supervisor demanded that Bakanja remove his scapular, complaining that, "you'll have the whole village praying and no one will want to work." When Bakanja refused, the supervisor had him chained and beaten. During the flogging a whip with nails was used leaving him severely injured.
An inspector found Bakanja and attempted to protect him from the supervisor, but it was too late. He would survive for six months before succumbing to his injuries. During that time he prayed and offered his suffering to God. When he received his Last Rites he told witnesses that he had and would continue to pray for his attacker, whom he had already forgiven. It is said he passed away still holding his rosary and wearing the scapular.
Blessed Isidore Bakanja can teach us much about strength of faith through suffering. When we are faced with adversity, do we remain steadfast? Are we able to forgive those who hurt us – spiritually, emotionally, and physically, such as he did? How often do we pray for our enemies? His life challenges us to do all of those things. Let us join him in praying a rosary for people to come to the Church and get to know it the way he did.
CLICK TO TWEET
Since February is Black History Month in the Americas, it is a great time to reflect on the lives of holy Black Catholics and their contributions to the faith. #catholicmom
Servant of God Sister Thea Bowman
"What does it mean to be Black and Catholic? It means that I come to my Church fully functioning. That doesn't frighten you, does it? I come to my Church fully functioning. I bring myself, my Black self, all that I am, all that I have, all that I hope to become, I bring my whole history, my traditions, my experience, my culture, my African American song and dance and gesture and movement and teaching and preaching and healing and responsibility as a gift to the Church."
Bertha Bowman was born in Mississippi in 1937 to a doctor and teacher. She was raised Protestant but converted to Catholicism at age 9 when she began attending a school run by Franciscan Sisters of Perpetual Adoration. So great was her faith that at only 15 years old she went on hunger strike to gain her parents' permission to enter into the order as an aspirant. She was the sole African-American member of her religious community.
Sister Thea went on to be trained as a teacher, received her masters and doctorate degrees, and would go on to become a professor at Viterbo University. She became passionate about promoting cultural awareness and sensitivity and combatted segregation and other racial injustices. As a writer, teacher, and evangelist she worked tirelessly to give voice to the Black Catholic experience. She firmly believed in a universal, healing Church.
"I know people are looking for sources of hope and courage and strength. I know it's important to have special people to look up to. But see, I think all of us in the church are supposed to be that kid of person to each other."
She passed away in March of 1990 from breast cancer, and her cause for canonization was opened in 2018. Sister Thea challenges us to celebrate one another's differences while also embracing one another into the Body of Christ: the Universal Catholic Church.
---
Copyright 2021 Christie Anne Luibrand
Image: Pexels (2016)
About the Author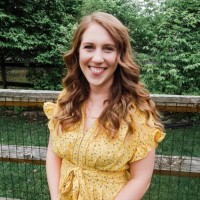 Christie Luibrand, MSW, LISW is a therapist turned stay-at-home mom with two little ones. She blogs at Her Daily Fiat where she writes about motherhood, faith, and wellness.