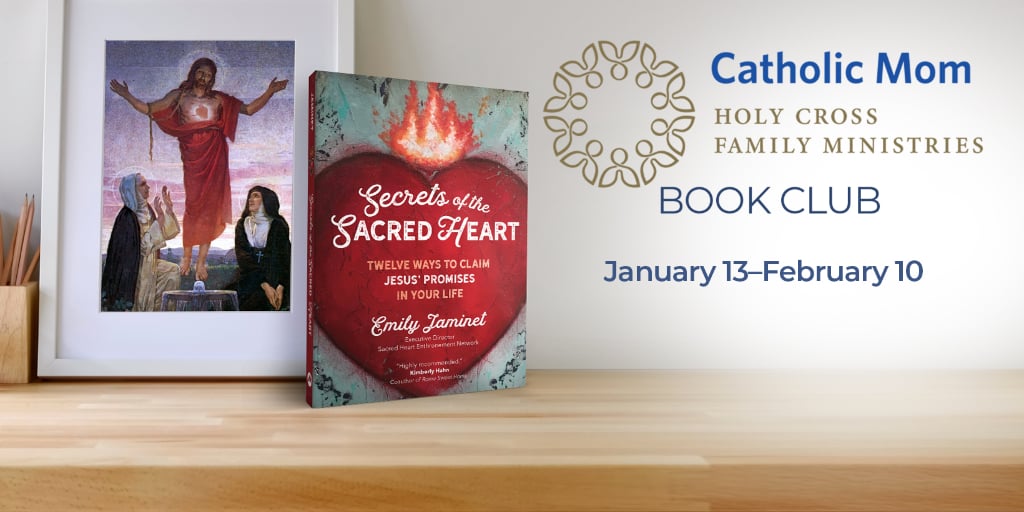 Danielle Bean reflects on three of the Promises of the Sacred Heart for the Secrets of the Sacred Heart Book Club.
I am so thrilled to be a part of the Catholic Mom Book Club that Emily Jaminet is hosting, focused on her newly-released book, Secrets of the Sacred Heart: Twelve Ways to Claim Jesus' Promises in Your Life. Each of the twelve chapters of the book focuses on a different promise that Jesus made when He appeared to St. Margaret Mary Alacoque -- promises that He still makes today to those who practice a devotion to His Sacred Heart. What an encouraging thing it is to reflect on these beautiful promises!
This week, we focus on chapters 2-4, and the promises for these are:

I will establish peace in their homes.

I will accompany them in all their afflictions.

I will be their secure refuge during life, and above all, in death.
When I consider the idea of peace in my home, I figure that's pretty much all I ever need. When I am distressed over parenting difficulties, challenges in my marriage, or financial worries, I might pray for particular help or a particular outcome, but all I really want is peace in my situation. I want the arguing to stop. I want the conflict to end. I want to sleep peacefully instead of waking up in the middle of the night to worry about things.
Through His Sacred Heart, Jesus promises us the kind of peace that can only come from Him, and I love how Emily shares stories from her own life and others' experiences to illustrate the real gift of peace that Jesus brings.
In chapter 3, we focus on Jesus' promise to accompany us in our afflictions. This is a powerful promise, because while Jesus never promises us that we will not suffer, He does promise that we will not suffer alone. He is with us and wants to comfort us in all the ways we experience brokenness, pain, and loss in this world. In fact, the very image of His Sacred Heart is an image of suffering. His heart is pierced and on fire with tremendous love for each of us. Jesus never asks us to suffer through something alone, and He always gives us the beautiful example of his own sacrificial suffering first.
In chapter 4, we consider the promise that Jesus will be our secure refuge during life and particularly in death. Especially these days, I find myself seeking "secure refuge" more than ever. In a time of political disunity and violence, in a time of global pandemic when many of us have real concerns for our health and safety, finding a "secure refuge" sounds like a wonderful thing. And I love that this promise invites us to consider something even more important than our lives here on earth. It invites us to think about death and the life we are called to live after this one, one where Jesus wants to be our secure refuge. What a beautiful gift Jesus offers us here!
I am grateful to have Emily Jaminet's book, Secrets of the Sacred Heart: Twelve Ways to Claim Jesus' Promises in Your Life as a reminder of the many beautiful things Jesus promises us through devotion to his Sacred Heart. And I especially love that Emily encourages us to "claim" these promises for ourselves and our families. I hope that you will read the book and join us each week as we encourage each other to explore the beautiful gift of Jesus' unique love for each of us, especially as it is expressed through His most Sacred Heart.
CLICK TO TWEET
Explore the beautiful gift of Jesus' love for each of us, especially as it is expressed through His most Sacred Heart #catholicmom #bookclub
Did you miss this week's Facebook Live with author Emily Jaminet? Review it now!
Purchase your copy of Secrets of the Sacred Heart from Ave Maria Press and save:
Get 25% off the single-copy price with coupon code SACRED25.
Buy 5 or more copies and pay only $10 each with code SACRED10.
Both coupon codes expire April 30, 2021.
Download these FREE bonus
Book Club
printables from
Ave Maria Press
:
Stay connected!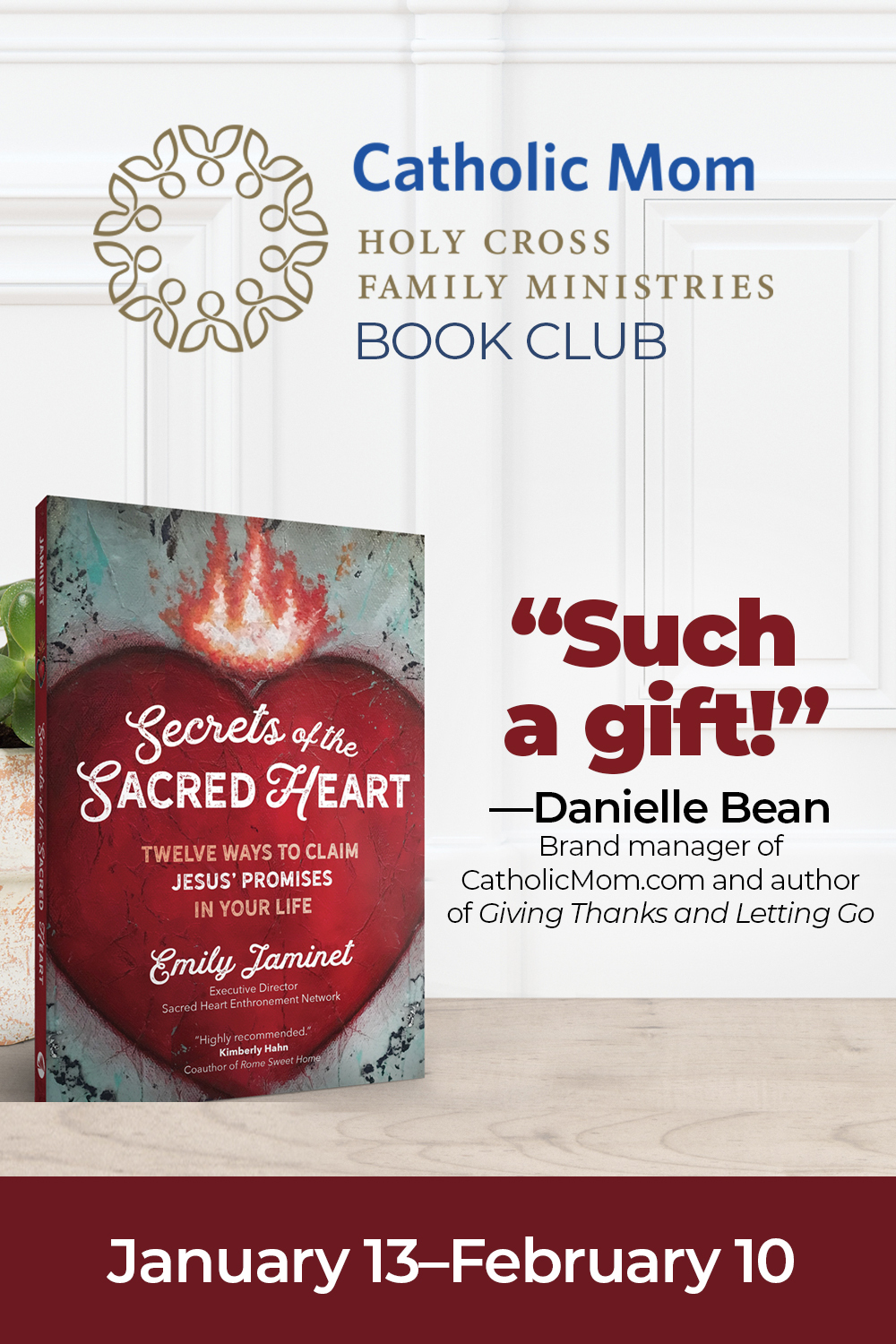 ---
Copyright 2021 Danielle Bean
About the Author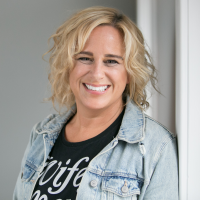 Danielle Bean is an author, speaker, podcaster, and brand manager at CatholicMom. She and her husband Dan have 8 children and live in New Hampshire.