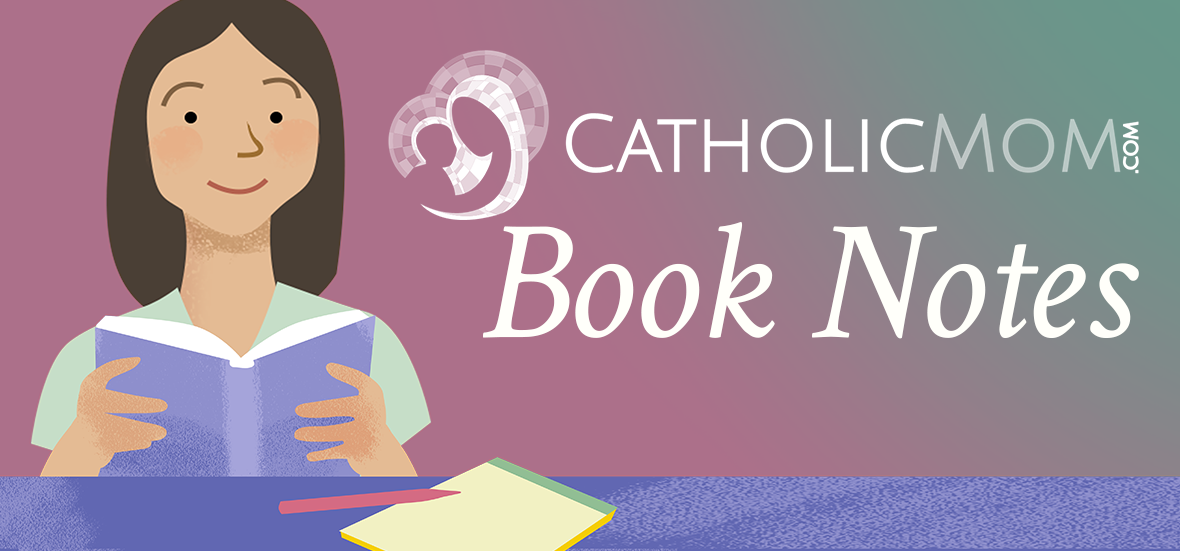 Sr. Margaret Kerry, FSP, reviews a new book on Marian Consecration, which can be used to enrich the whole family's understanding about Mary.
There has been a resurgence of Marian Consecration since the 33 Days to Morning Glory book was published by Marian Press. In a post on the Marian's site Father Michael Gaitley, MIC, confessed that his devotion to Mary Immaculate had gotten "dry" and needed a "jumpstart." Fr. Michael asked the novices to pray for this intention. A month later, while taking a few days off, he was inspired to write the book that began a renewal of Marian Consecration in the United States and around the world.
Saint Louis de Montfort wrote the original pivotal book on Marian consecration entitled True Devotion to Mary. When I was a novice, we studied this book and made our Marian Consecration on a Feast of Mary. St Louis called total consecration to Jesus through Mary as "surest, easiest, and most perfect means" to becoming a saint. Fr. Gaitley's book popularized de Monfort's classic text.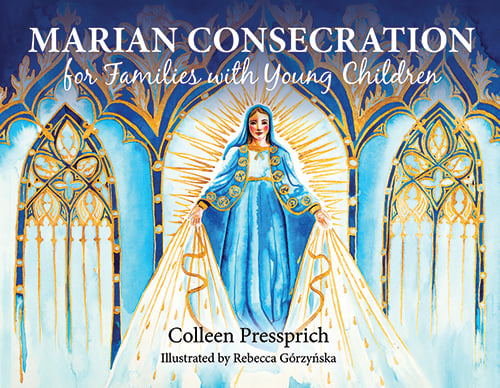 Now there is a book for families with small children to prepare for this consecration: Marian Consecration for Families with Small Children. The author, Colleen Pressprich, is popularizing Gaitley's book for children. A former Life Teen Missionary and former Montessori teacher, Colleen uses all the lessons learned in the mission field and the classroom to minister in the Domestic Church.
This book is a marvelous introduction to our Blessed Mother Mary, her virtues which we can all imitate, the approved Marian Apparitions, and important moments in Mary's life which can be used as Rosary meditations. Conversations starters on the bottom of most pages are great renewal for all ages. There is so much I like about this book. The original art is a meditation on Mary. Rebecca Górzyńska paints Mary beautifully depicting her as woman and mother in a variety of nationalities. The art is its own catechesis.
This book follows the thirty-three days of preparation for Marian Consecration. It is recommended for ages 3-7. I can imagine older siblings taking part as teachers of their younger brothers and sisters while they also learn. There is supplementary material for parents in the back.
This book will enrich everyone's understanding of Mary as our Mother, Teacher and Queen-advocate. She can become your child's best friend who brings him/her to Jesus. Parents, find yourselves enriched by the family time this book provides.
CLICK TO TWEET
This book will enrich everyone's understanding of Mary as our Mother, Teacher and Queen-advocate. #catholicmom
Colleen Pressprich shares more information about the book on her blog, Elevator to Heaven.
Follow the artist, Rebecca Górzyńska, on Instagram @delphinaroseart and at DelphinaRoseArt.com.
---
Copyright 2020 Sr. Margaret Kerry, FSP
About the Author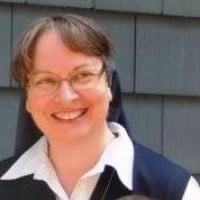 A Daughter of St. Paul for 40 years Sr. Margaret continues to pursue new ways to proclaim the Gospel: sharing the Pauline Charism with the laity, writing books (St. Anthony of Padua: Fire & Light; Strength in Darkness: John of the Cross; Prayers for the New Evangelization), & through direct evangelization. She is available for workshops on the Vocation & Mission of the Laity, Media Literacy, and The New Evangelization. mkerry@paulinemedia.com