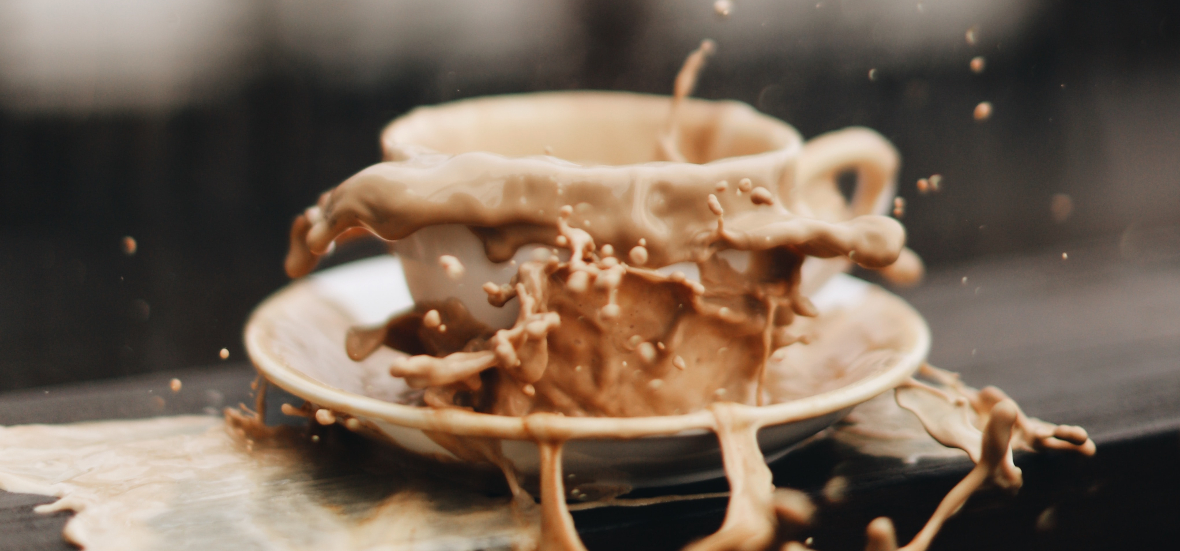 When circumstances feel chaotic, Chantal Howard recommends humbly taking steps to lead.
Covid has thrown us all into a tailspin of uncertainty. The riots, the persecutions, the tropical storms that rage around us, the tragedies of the world that flash across our inboxes and social feeds, the horrendous reports of children enslaved and trafficked, the political wars at play, unemployment realities -- it has been a firestorm of dark news and confusion.
For many the news sends them reeling into a frenzy of anxiety and fear. For the Christian, these are the markers and tell-tale signs that our leadership is being called forth. It is time for us to rise up and surrender our weaknesses over to the One who strengthens us beyond our imagining!!
For me, this season was preceded by much trial: marital, parental, financial and emotional. It was as if the Lord was tempering me for the coming storm. When Covid hit, there was actually a grace given to me to be fairly un-rattled by the mess of it all. The irony of it is that I am due to deliver my sixth baby this week, my husband's work came to a screeching halt, I have a senior, 10th grader, 7th grader, 4th grader, and kindergartner, in addition to the coming newborn, to school and nurture this year and I am the sole bread winner at the moment. All the while, I am in an intensive certification process to become a leadership coach to business executives, entrepreneurs, homeschooling moms and spiritual leaders. The calm I feel is not for want of burden. It seems to be surging from a deeper well, not at all my own.
Don't get me wrong, I have restless nights -- plenty of them. I worry, I fret, I wonder how it will all come to pass. Will provision continue? How do I untangle the web of curriculum chaos in my homeschool planning? What parenting failures have I perpetuated? How do I continue to innovate amidst the need to rest and nurture new life? I agonize over trying to balance books and manage debt. I feel the torque of social unrest and political frenzy. I wonder if the Lord will offer us a coming enlightenment as many have prophesied? Is this the close of an era? Am I prepared to suffer for my faith, my freedom, my family?
But more than the worry, dampening it and offering steadiness of heart is a calm confidence that speaks to me saying, "Now is the time I was made for. Now is the time I have been formed for. Now is the reason I have learned, labored and prepared for." It is time to lead -- not in arrogance, elegance or with ease, but like Moses did while wandering in the desert. Like Perpetua did while nursing her child in the dank prison of certain martyrdom. God seems content to let us contend with the mess of life, the desert, the pain, the uncertainty.
If He's not afraid of chaos, why are we?
I am not fully there yet … but I feel the desire to truly live this time with calm.
Who's with me?
Fr. Nathan Cromly spoke words recently that have echoed in my heart:
"When God is at the center of your leadership you can't help but lead! He is the love pushing you forward! This is why he must be central - not the cherry on the top of your life or the little pillow you lay your head upon. We don't lay on God. We offer our bodies and heart to God in Adoration. He has to be central. When God is not at the center of our lives we pray in a grasping way. We are the center and we just want God to keep us there."
I pray for you my fellow mother-leader, be not afraid! The Lord is our calm and our confidence. Keep adoring. Keep offering. He doesn't need us to be anxiety-free and perfectly put together. Rather, He desires our humility.
Humility towards God makes us bold toward men. Bold in service. Bold in sacrifice. Bold in our motherhood, our work, our real life tasks -- even as the world around us crumbles or labors in the throws of uncertainty.
As Father puts it, "The sanctity of leadership is in the spirituality of service."
In this light, I simply desire to encourage you to turn to the Lord in your need -- in your poverty -- in your anxiety and allow him to propel you forward with the miracles he works in the silence of hearts.
St. Perpetua had so much to suffer. In her agony she surrendered and adored and small miracles of grace became apparent. Even amidst great trial, she was granted the grace to nurse her child in prison before her martyrdom. Thus, through her spiritual lens, she was able to say, "My prison had suddenly become a palace, so that I wanted to be there rather than anywhere else." This kind of courage propelled her companions onward and her leadership became a heroic triumph even amidst trial.
We don't know what hardships we will be asked to bear. But as I remember my own miscarried child Perpetua and her dynamic patron and I look to enter into the pains of labor again in just a day or two, I can't help but think of each of us in this strange unforeseen season of uncertainty. Christ promises peace that surpasses understanding. I echo the prayer of the priest at the end of confession for you and I both: "May the Passion of our Lord Jesus Christ, the intercession of the Blessed Virgin Mary, and of all the saints, whatever good you do and suffering you endure, heal your sins, help you to grow in holiness, and reward you with eternal life. Go in peace."
Lead on … you are capable of more than you know when you keep your gaze fixed on him and your cor ad cor alive in your interior life. The rest will play out as Perpetua said: 'It will all happen in the prisoner's dock as God wills; for you may be sure that we are not left to ourselves but are all in his power."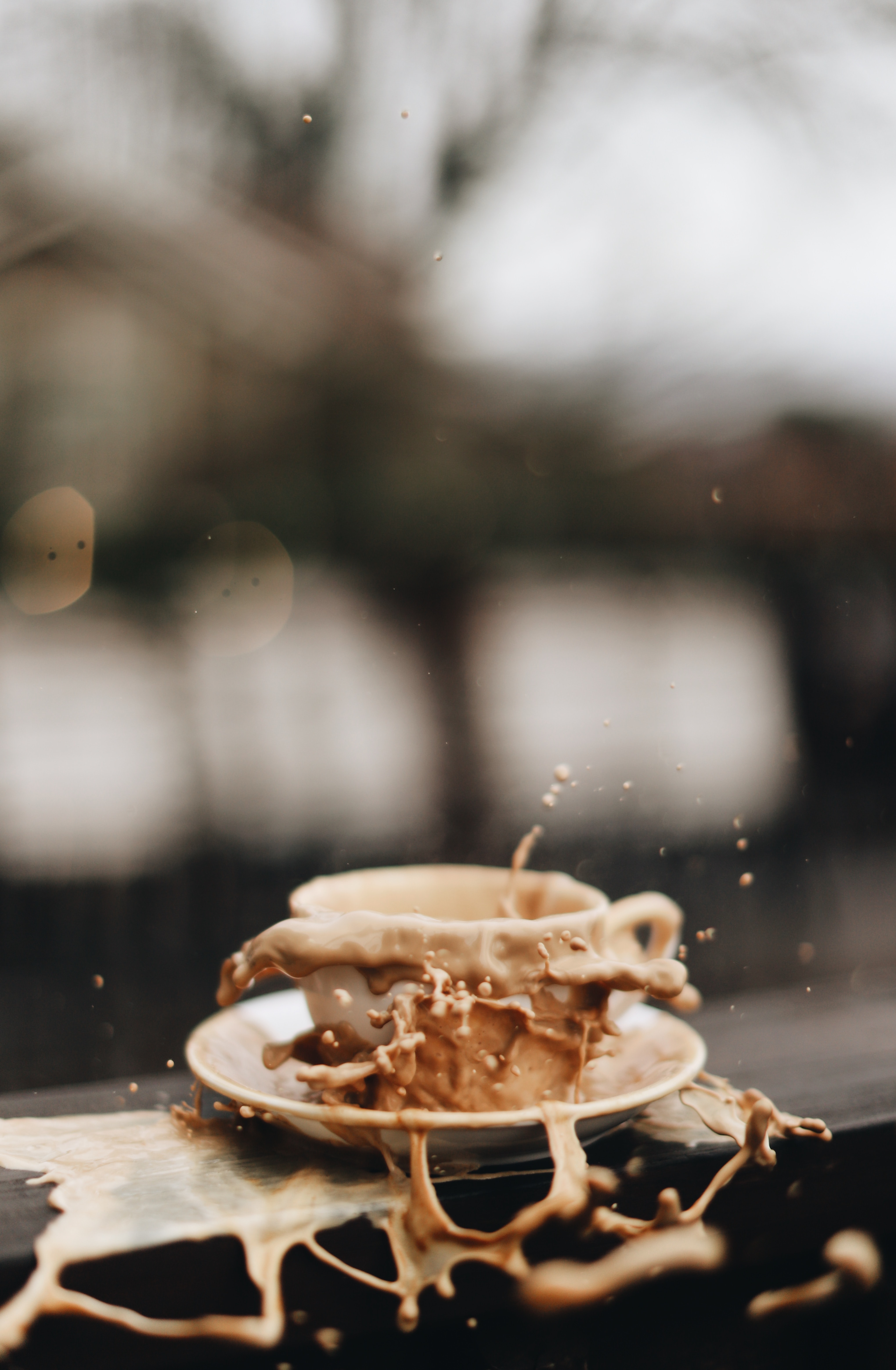 ---
Copyright 2020 Chantal Howard
Image: Tabitha Turner (2020), Unsplash
About the Author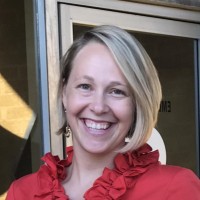 Chantal is a wife and mother of five children. She is a national speaker and author of The School of the Family and The Family Rule. As an essential oil coach, she seeks to help families become healthy, holy and free. Visit Chantal-Howard.com to learn more.