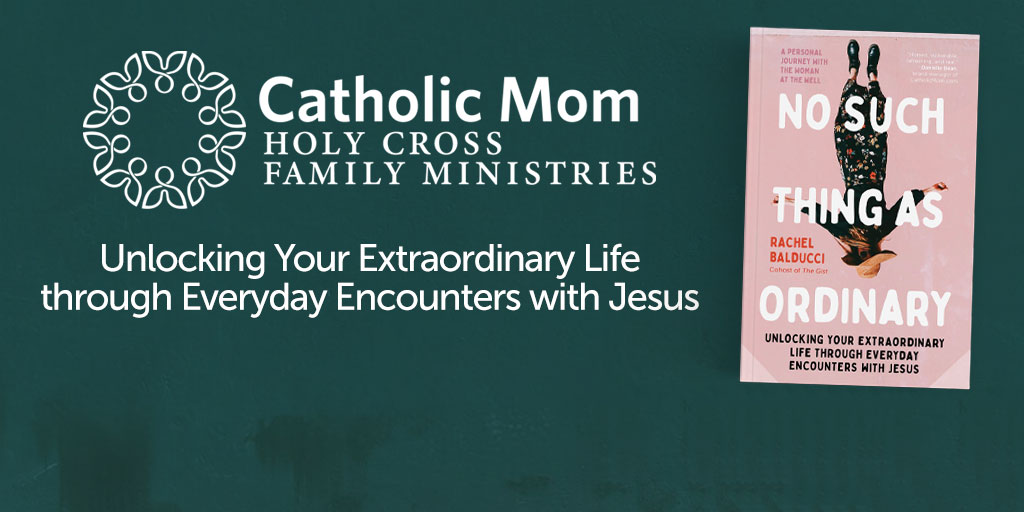 We're excited to announce the first of two Catholic Mom Summer Book Clubs, featuring Rachel Balducci's new book, No Such Thing as Ordinary.
---
Our first Catholic Mom Summer Book Club begins June 22 with Rachel Balducci's new book, No Such Thing as Ordinary: Unlocking your extraordinary life through everyday encounters with Jesus.
Summer is a good time to evaluate the way you look at your own life—and the way you seek true happiness. Rachel's perspective on the story of Jesus and the woman at the well will encourage moms who feel their lives are insignificant, boring, or just too ordinary.
Honest, vulnerable, refreshing, and real. In a world filled with mixed messages and distraction, this book is a healthy dose of reality and real joy. (Danielle Bean, Catholic Mom brand manager)
Join author Rachel Balducci for Instagram Live sessions on Wednesdays at 11 AM Eastern beginning June 22.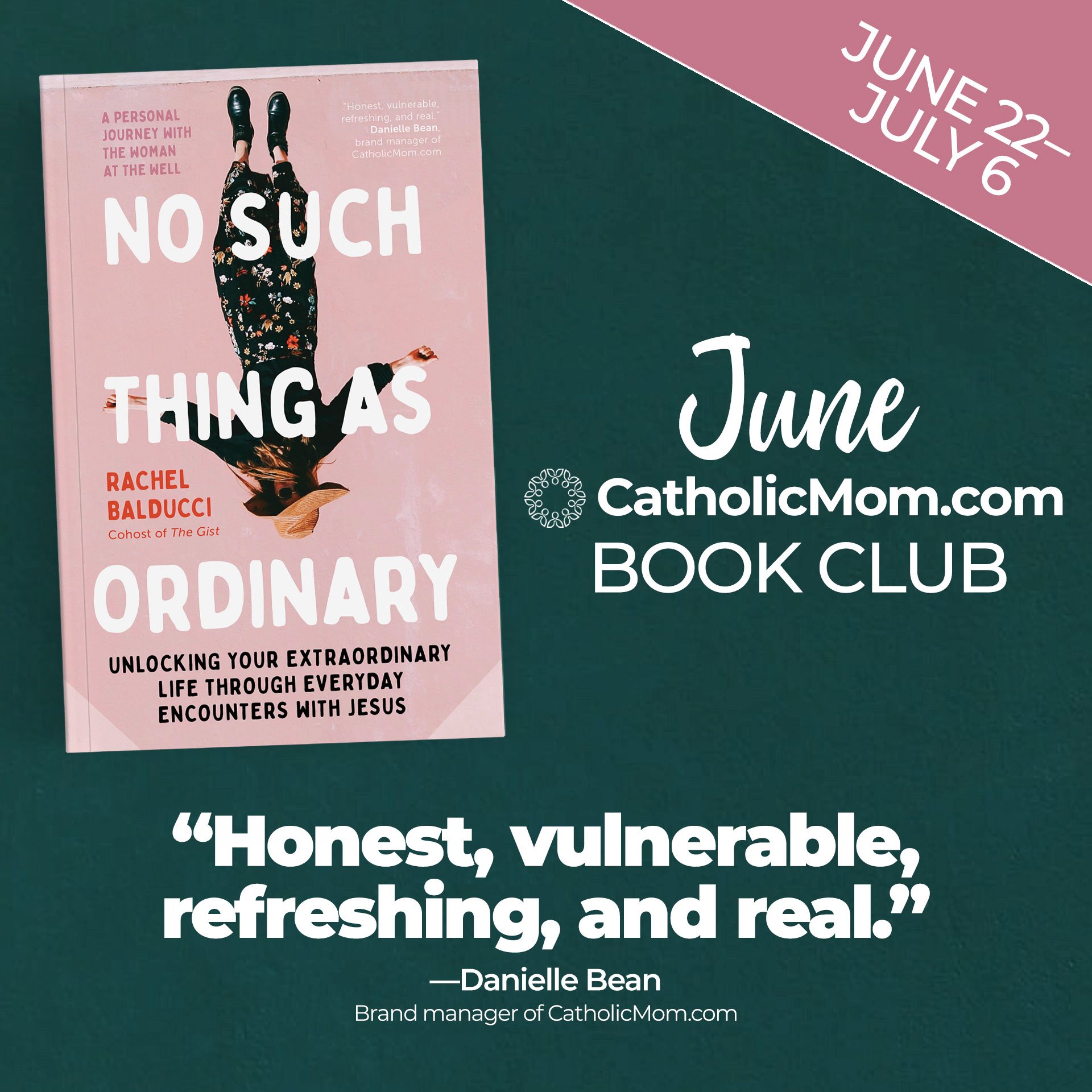 Are you looking for freedom and fulfillment
in the life you're already living,
or do you feel trapped
because your everyday reality
doesn't match your dreams?
Use coupon code ORDINARY25 to save 25% off the cover price of No Such Thing as Ordinary when you buy it through Ave Maria Press. This offer ends July 8, 2022.
No Such Thing as Ordinary will help you discover the passion and adventure in your life while empowering you to see how God uses daily, here-and-now moments to draw you to Him in an extraordinary way.
Women desiring to grow in their faith have looked to the woman at the well as a source of encouragement. Rachel Balducci offers a refreshing and inspiring perspective to this story. You will be brought effortlessly through a journey of encounter, trust, surrender, and mission, with many other stopovers along the way. (Allison Gingras, author of Encountering Signs of Faith)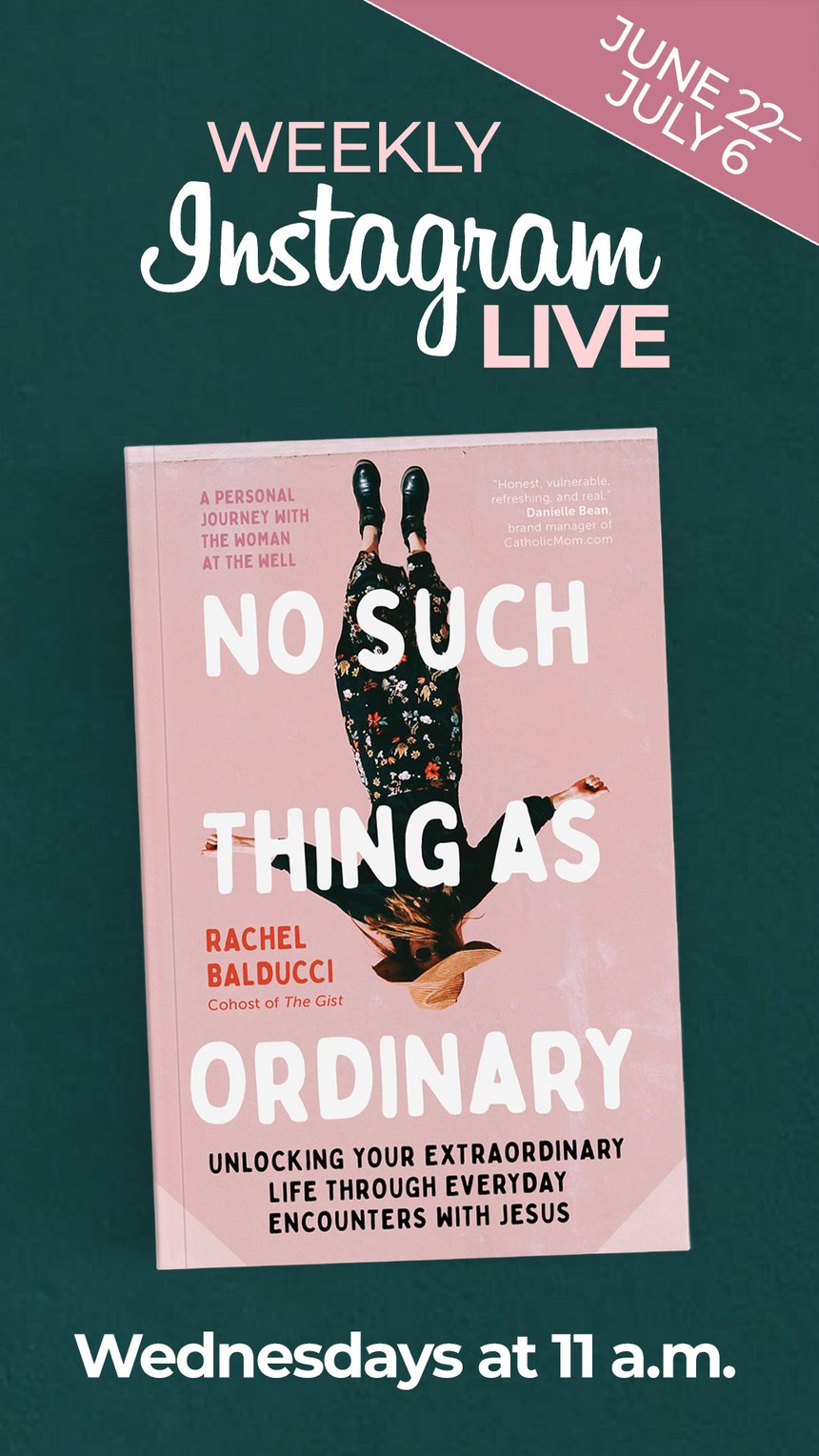 Click to tweet:
Unlock your extraordinary life this summer: join the Catholic Mom Summer Book Club. #catholicmom
Bonus Links
Visit Racbel Balducci's website, RachelBalducci.com
Follow Rachel on Instagram: @RachelBalducci
Follow Rachel on Twitter: @RachelBalducci
No Such Thing as Ordinary is available at Ave Maria Press, on Amazon, and at your local Catholic bookstore. Bargain alert: use coupon code ORDINARY25 at Ave Maria Press to save 25% on your purchase of this book.

Stay connected!
---
Copyright 2022 Barb Szyszkiewicz
Images copyright 2022 Ave Maria Press, all rights reserved.
About the Author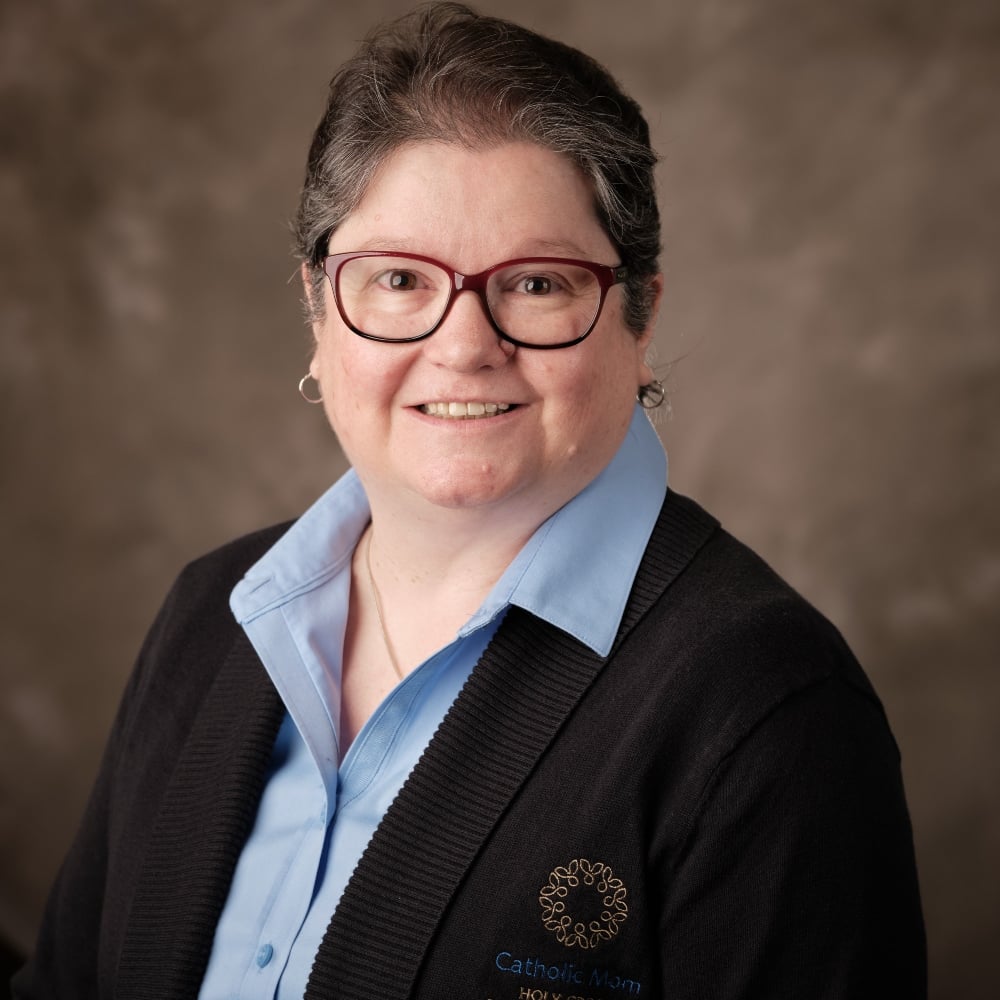 Barb Szyszkiewicz is a wife, mom of 3 young adults, and a Secular Franciscan. She is editor at CatholicMom.com. Barb enjoys writing, cooking, and reading, and is a music minister at her parish and an avid Notre Dame football and basketball fan. Find her blog at FranciscanMom and her family's favorite recipes with nutrition information for diabetics at Cook and Count. Her booklet, The Handy Little Guide to Prayer, is available now from Our Sunday Visitor.