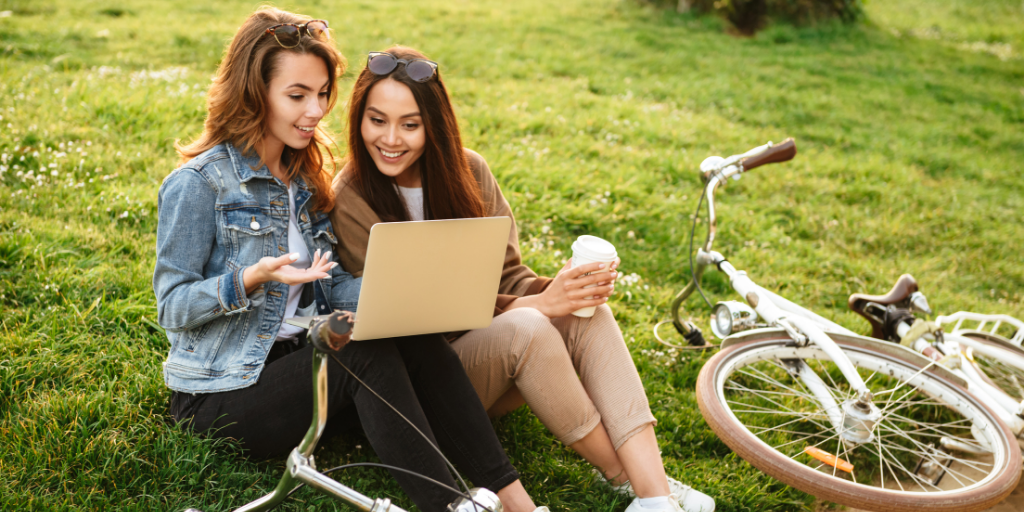 Elizabeth Tomlin revisits the topic of her Catholic Moms Summit presentation, sharing advice on finding spiritual friends.
During the Catholic Moms Summit, I shared about my book Joyful Momentum: Growing and Sustaining Vibrant Women's Groups. My book shares personal stories, practical tools, and scripture reflection to help anyone grow a women's ministry group in your parish, in your living room, or even on the internet during these pandemic days.
During my talk for the Summit, I focused on several key aspects of women's ministry. One of my points was that women's ministry reaches a fundamental need that women have to enjoy friendship with one another – but not just plain old friendship – women need spiritual friends.
Women need spiritual friendships with other women.
We are intensely relational. Like Mary and Elizabeth, when we have news to share, we are compelled to run to other women and share it. St. Teresa of Ávila wrote that, "Men of learning seem to the get theology without much effort. But we women need to take it all in slowly and muse on it. We need to feel it." As we take the time to talk about our lives and our faith and bond over it, we uncover part of our "feminine genius," namely, that new enthusiasm, strength, empathy, and love emerges from our moments of shared generosity, compassion, intuition, and vulnerability.
In my talk, I shared about what spiritual friendship is, and what it's not, and how we can seek out spiritual friends.
Marks of a spiritual friend:
They share beliefs in common so as to model and inspire virtue.
They give you counsel that is consistent with our faith and our values.
They carry each other's burdens and lift each other up.
They celebrate each other's gifts and talents without flattery and without envy.
They seek harmony and unity by asking for and granting forgiveness readily and humbly accepting correction that is given in love.
They are honest, even when it would be easier to manipulate or placate.
CLICK TO TWEET
As we take the time to talk about our lives and our faith and bond over it, we uncover part of our "feminine genius." #catholicmom
How can I find a spiritual friend?
Have you ever watched little children on a playground? They make friends nearly instantaneously. One child walks up to another and says, "Hi! My name is George. I'm six. Do you want to play?" And the next thing you know, the kids are playing as if they've known each other for years. Yet somehow as we get older, we shy away from seeking friendships.
If you don't think you have spiritual friends, get a little courageous and go find some! Look to your parish for friends, look for other Catholic women in your community to connect with. Step outside your comfort zone and go for a walk or have a cup of coffee with someone new. It can take some courage and vulnerability to reach out and try to make a new friend, but it's worth the effort.
As the book of Sirach reminds us,
Faithful friends are a sturdy shelter;
Whoever finds one finds a treasure.
Faithful friends are beyond price, no amount can balance their worth.
Faithful friends are life-saving medicine;
Those who feat God will find them. (Sirach 6:14-16)
Do you have a spiritual friend? How did you meet that friend? How have your friendships been sturdy shelters, treasures, or life-giving medicine?
---
Copyright 2021 Elizabeth Tomlin
Image: Canva Pro
About the Author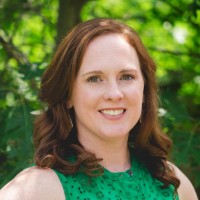 Elizabeth is the author of Joyful Momentum: Building and Sustaining Vibrant Women's Groups (Ave Maria Press), General Counsel for the Archdiocese for the Military Services, USA, and director of stewardship for the Military Council of Catholic Women, where she previously served as the president and as director of faith formation. Elizabeth is a catechist and speaker, and blogs at JoyfulMomentum.org.