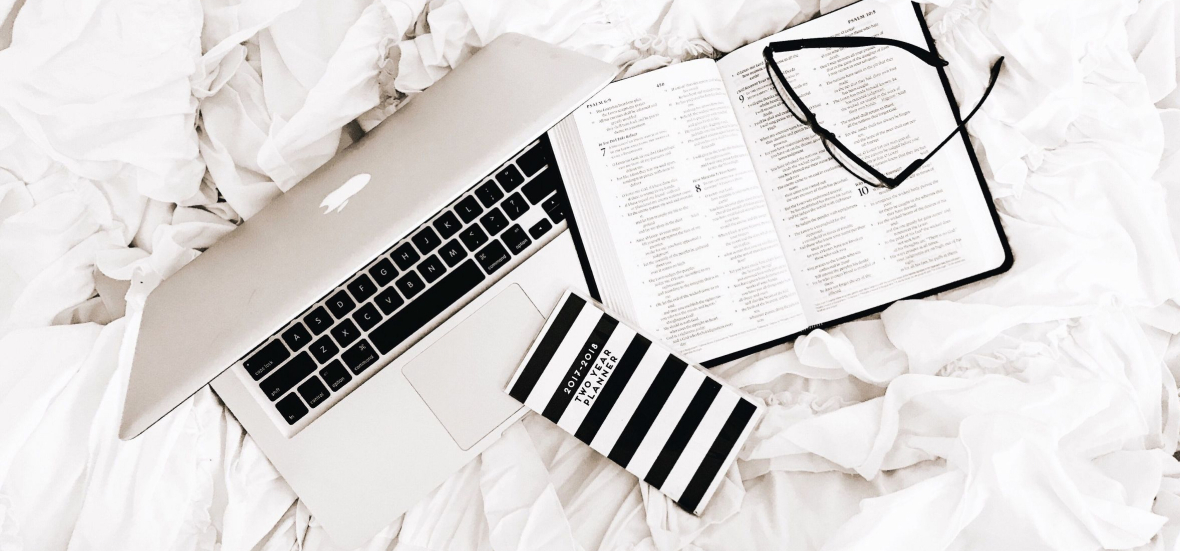 It's easy to become dazed at all we have to face sometimes; Deanna Bartalini recommends turning to Scripture for comfort and strength.
Hope. Strength. Courage. Comfort. Do you need any of these lately? I'm thinking you do, no matter what your days holds – there is a moment or more that you think, "what's next?" because you can't believe what is happening now. Breathe. If possible, breathe outdoors in the sunlight or moonlight. And then find your Bible or click over here and read Romans 8:29-39.
These are the words that strike me from the first two verses: foreknew, predestined, conformed, called, justified, glorified.
You are called according to His purpose. To you, your purpose might seem small or insignificant, it might seem rather mundane and feeling put upon, not really glorified at all. But then we are reminded, "If God is for us, who can be against us?" And God, who gave us His Son, is certainly for us. And so, no one can be against us.
It may seem like the world is against us, or some days it might be logos or laundry are against us. But hold fast to this promise, this point that St. Paul makes in verse 37: "No, in all these things we conquer overwhelmingly through him who loved us." This means that we will not just get by or manage; it means we will overcome our afflictions and trials because of Jesus Christ. He won for us our salvation and no one can take it from us nor can we be separated from it by any earthly power or problem.
We are loved by God and can see His love poured out for us in the gift of Jesus. I have turned to these verses more than once in the last few months. It is a reminder that we, as faithful followers, can trust that the trials that we are facing will not overtake us. Rather, we will conquer them overwhelmingly. Let the words of St. Paul lift you up and give you what you need today.
What words strike you and lift you up when you read those verses?
We will conquer overwhelmingly against whatever tries to separate us from the love of God. #catholicmom
---
Copyright 2020 Deanna Bartalini
Image created by the author in Stencil.com using free elements.
About the Author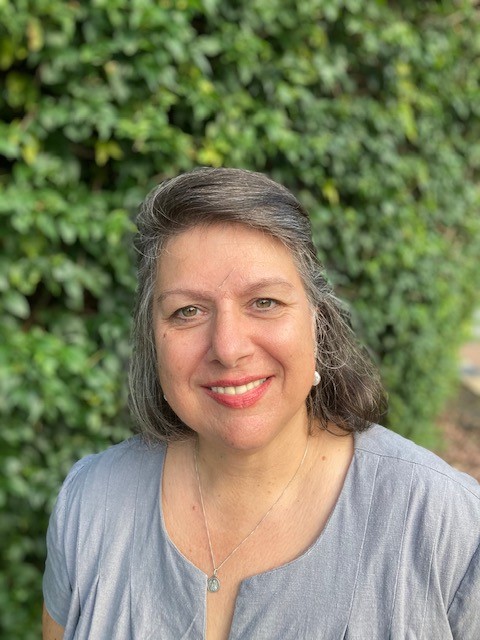 Deanna G. Bartalini, M.Ed.; M.P.A., is a certified spiritual director, writer, speaker and content creator. She is the founder of the LiveNotLukewarm.com online community, a place to inform, engage and inspire your Catholic faith through live, interactive faith studies. Her weekly Not Lukewarm Podcast gives you tips and tools to live out your faith in your daily life.