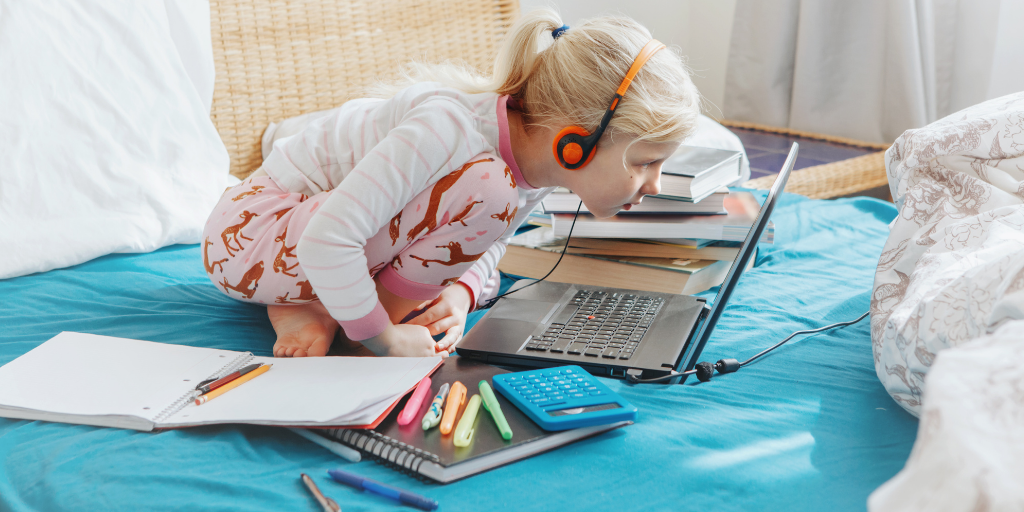 Meg Herriot offers 9 coping strategies her family has used in dealing with the challenges presented by the coronavirus pandemic.
While I always suspected that coronavirus and its restrictions would last longer than the two weeks people initially thought to "bend the curve." I honestly didn't think it would be into 2021 (at least initially). I know God is giving blessings through this time of grief and struggle. I know there are silver linings. I also know people who have lost people. This time is hard for everyone and in different ways. My husband and I certainly are not experts on parenting, or regarding coronavirus, but I thought I'd share some of the things we have done to try to maintain our sanity, and our kid's.
1) Virtual School: Understand that other people, if they have lower elementary school kids, also think that virtual school could be a hilarious Saturday Night Live skit (if you are not living it). Allow kids to be squirmy. My son's teacher even suggested a stool (Kore) that is meant for kids who need to move constantly and it seems to work well for my kid. He is allowed to squirm and move without being overly distracting.
2) One silver lining: a lot more time with our family and I mean a lot ... which sometimes means we drive each other crazy. Also, a time for creativity, although sometimes I feel like I'm living in a Lego store or in the middle of a musical (both my husband and son will break into song randomly), I do appreciate some of these memories. We do get sick of each other sometimes though, so I think it was around the summer when we discovered we had talked to each other all day and didn't really have anything more to talk about come dinner time, we started listening to audiobooks. This has been enjoyable and we've been able to share many books together.
3) Every time you wash your hands, pray a Memorare for those suffering with COVID or struggling during this time. I'm not sure which Catholic social media I read or saw this idea on, but I'm trying to do it more often and I certainly wash my hands a ton, especially when working.
4) Institute some new routines. Even though my husband has converted me to the idea of menu planning, we hadn't really had a routine before. Now I've tried to institute "Taco Tuesday," "Movie and Pizza Friday," and "Burgers on Sunday." Anything that can help conserve a few of my neurons is helpful, and I think routines are good for kids. In this time when my kid knows everything is up in the air, at least he knows he has some nights where he will have his favorite foods to look forward to.
5) What does neuroscience say? It says that touch and presence are the most important for helping kids be resilient. Study after study has shown that kids who've had trauma in their life are more resilient when they experience touch and presence. Especially during the Spring when everything was new and very stressful, we instituted "family tickle time" at the end of the day. My son loves to be tickled and we've found his "love language" if you know Gary Chapman's book is touch. Whether it's tickling or allowing extra time in the day for "cuddle time" we've definitely been emphasizing giving our son this feeling of security. Playing basketball with my son and making a conscious decision to be present has also helped.
Anything that can help conserve a few of my neurons is helpful, and I think routines are good for kids. #catholicmom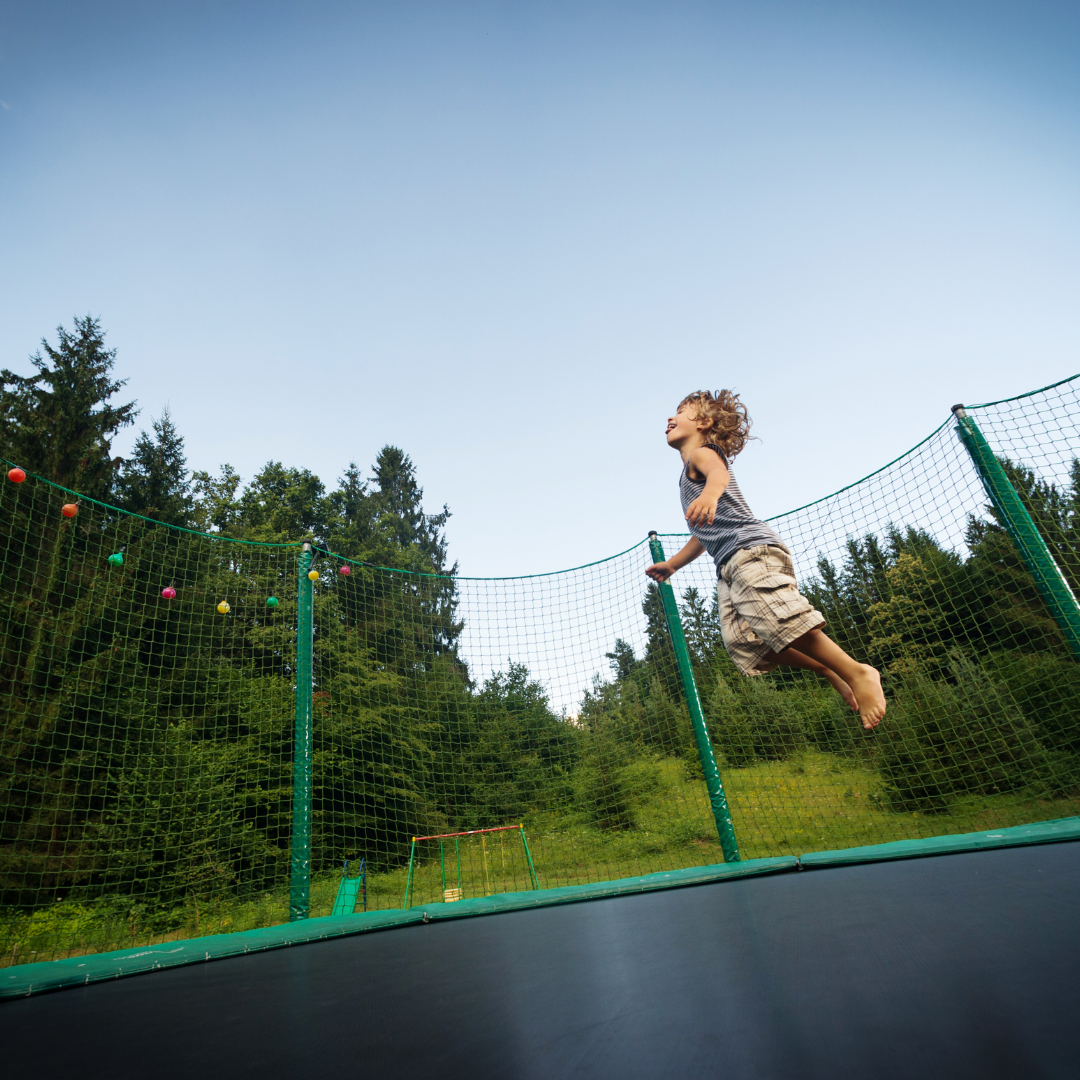 6) Indoor trampoline. Even though my house is already too cluttered with toys, the indoor trampoline my son got from his grandparents for his birthday has been helpful for everyone. If the weather is too rough to get outside, it's great exercise and if my kid wants to binge watch Wild Kratts or Lion Guard I tell him it's fine as long as he is jumping on the trampoline wearing himself out. To be honest, I've found if I have too much anxiety or pent up energy, I enjoy jumping my heart out.
7) Talking about feelings. Sometimes in my job (no, let me be honest, a LOT of the time), I can feel like a psychotherapist, sometimes navigating awkward family situations or explaining that sometimes behavioral problems originate in the home environment. I've had to bring that awareness home and talk with my son about feelings. That it's ok to feel sad, anxious, angry, scared. That it's ok to feel these things and at the same time feel, happy, excited and content. There are things COVID has taken away from us, but there are also blessings that we have found. This is certainly difficult for adults to figure out sometimes, so it's something we have to actively talk about. I also created a punching pillow that we could punch when we got frustrated. This apparently made an impression on our son as he shared it with his grandma a couple of days later.
8) Celebrate the Feast Days! Yes, this year we have discovered saints that we hadn't known about previously because really, whenever you can have an excuse to have a celebration, it's worth it. While this has contributed to our waistlines, it's also helped us discover more about the pillars of our faith and those who have had heroic virtue before us. Going along with this, whenever you feel downtrodden about the time we live in, read about St. Catherine of Siena. They had a pandemic in her time, as well as political unrest. Sound familiar?
9) Give grace. I'm pretty good about giving myself grace, what I've found I really need to work on is giving everyone else grace. Whether it's my kid who's having a meltdown that I think he's too old to have, or an adult who's having a meltdown (yes, this happens a lot in my career), or it's unsolicited comments about all the ways I'm lacking (whether it's being able to keep all the balls I'm juggling in the air, or the extra pounds I've put on, or the extra alcohol I may have consumed), everyone needs grace. This does not mean bad behavior is excused (especially for an adult), but it does mean that I need to keep my inner volcano from erupting and maybe bite my tongue, or breathe several long breaths before responding.
---
Copyright 2021 Meg Herriot
Images: Canva Pro
About the Author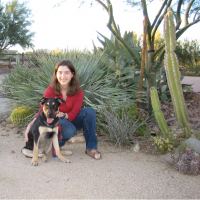 Meg Herriot is a veterinarian and Third Order Dominican. She enjoys spending time with family, friends, and pets and blogging at All Creatures Great and Crazy about being a veterinarian, mother, wife and most of all a Catholic trying to grow closer to God in a chaotic world.