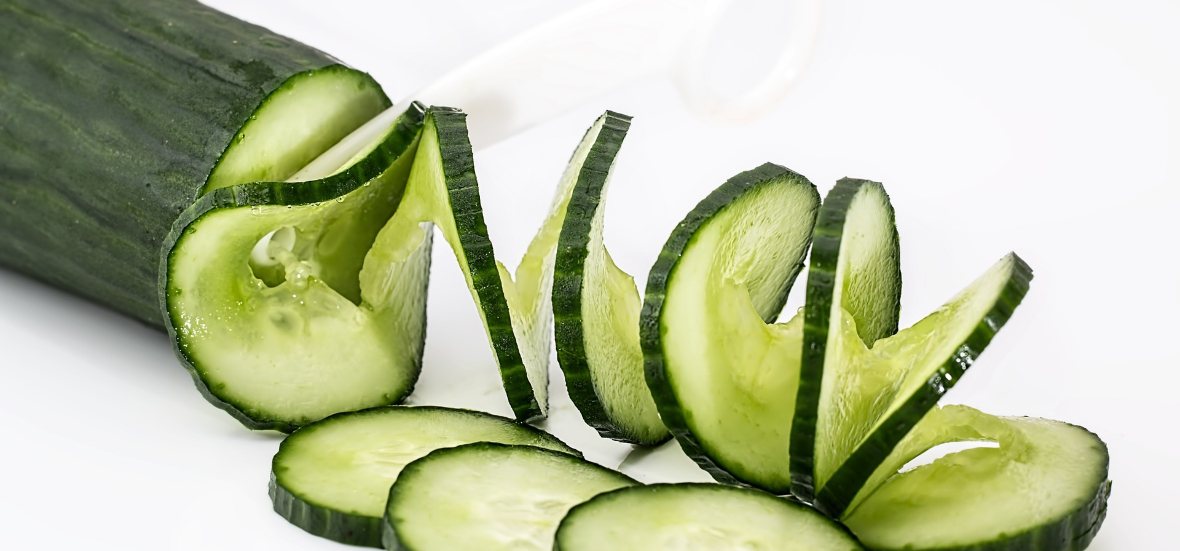 Did your quarantine garden leave you with too many cucumbers? Margaret Rose Realy shares simple ways to enjoy fresh garden bounty.
For those who during the pandemic can shout, "We did it! We grew a garden!" there may be some hesitation on what to do with ALL the produce. Some of you may not be into the time — and the initial expense — of putting food by.
When it comes to canning cucumbers, well, there are only so many dilled pickles one can eat.
Here are some favorite recipes to give you a few options for consuming fresh cucumbers. Be sure to wash them well, removing the prickles on the skin, before preparation.
Cucumber Cheese Spread
8 oz. cream cheese, softened
1/8 tsp. each: pepper, salt, onion salt (thyme or dill is optional)
1 T minced chives, or tops of green onion
2/3 c. cucumber, peeled and grated
Combine all ingredients, and mix well. Refrigerate for about an hour or two before serving. This is wonderful spread on sandwiches, as a veggie dip, or with crackers. It's yummy, and goes fast, but avoid the temptation to double and just make a second batch.
Fresh Cucumbers in Sour Cream Salad
Combine and set aside:
½ c. sour cream
1T apple cider vinegar
1 tsp. dry dill or 1 T fresh and diced
1 tsp. sugar or 1packet stevia (I'm not fond of the taste other artificial sweeteners give off when combined with the vinegar, though try others for yourself)
½ tsp. salt
Thinly slice and toss together:
3 c. peeled cucumber, about 2 large.
1 c. sweet onion, Vidalia is best. For a stronger onion flavor, use red onions.
Add dressing to cucumbers, mix well and chill for at least two hours. Keeps for no more than 3 days!
Bread & Butter Refrigerator Pickles
(Makes 4 pint jars)
Combine in sauce pan:
2 ½ c. sugar
2 c. apple cider vinegar
1 ½ T Kosher salt
2 tsp. pickling spice mix
2 tsp. mustard seed
1 tsp. turmeric
½ tsp. red pepper flakes
Bring to a boil then turn down and simmer for 5 minutes.
Cut veggies:
2 lbs. cucumbers; 4 regular or 12-14 pickling size, thinly sliced (about 1/8")
1 small red bell pepper, diced
1 medium Vidalia (or other sweet onion) diced
Combine veggies, pack into warm jars or any glass container that seals well. Slowly pour solution in to jars leaving about ¼" head space. Gently 'stir' each jar to release any air bubbles. Attach lids and refrigerate 3-5 days. Gently shake jars once a day to help blend seasonings. Keeps for up to 2 months.
---
Copyright 2020 Margaret Rose Realy, Obl. OSB
Image: Pixabay (2015)
About the Author