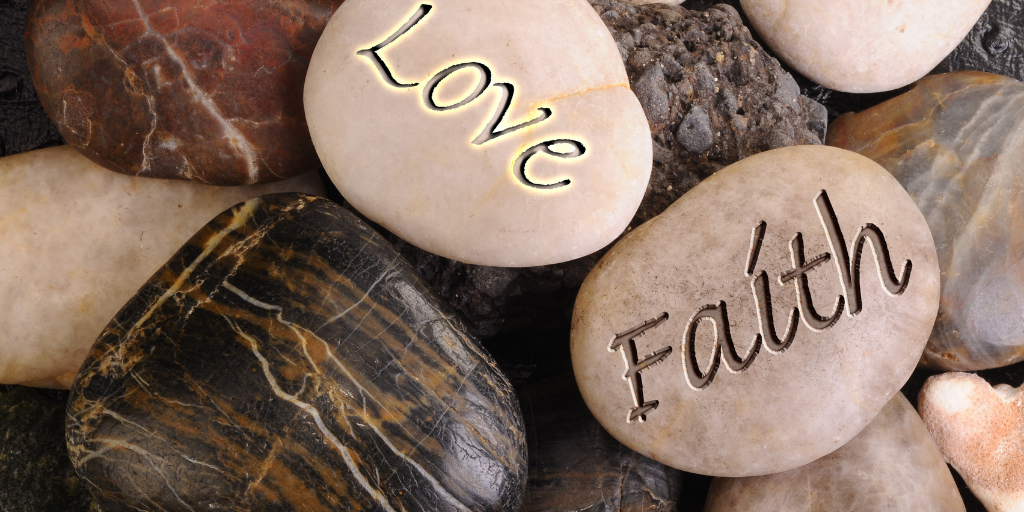 Sherry Hayes-Peirce invites parents to use the month dedicated to love to focus on growing holy as a family.
In our liturgical calendar, February is dedicated to the Holy Family, Catholic Schools Week, and in a broader sense everyone celebrates the Catholic St. Valentine's Feast Day. So as I sat down to write my monthly article for Catholicmom.com, my thoughts turned to how much love is seeped into a family's story.
It is often said that a child's faith is shaped by how much the love of Christ is shared with them as part of their upbringing. I can remember very early in my life my father praying the Rosary, and both my grandmothers attending church on Sunday. When I was a kid, my parents chose that attending Catholic school would teach me daily how important it was to seek the Lord's help in guiding my choices on everything from taking tests to being intentional about living a life that glorifies him.
Throughout my life my mother reminded me that her job was to pray for me and trust the plan that God had for me. Doesn't that sound familiar? This is not to say my mother is as holy as the Blessed Virgin Mary, but she has always modeled trusting God in all things is the only way to live life. So many times I made plans that served me and not the Lord. The result of me relying on me vs. God always lead to despair and detours from the plan and the purpose for my life ordained by God. In those times of despair, I would cry to my mother about whatever was happening and her response was always, "Did you leave it at the foot of the cross?"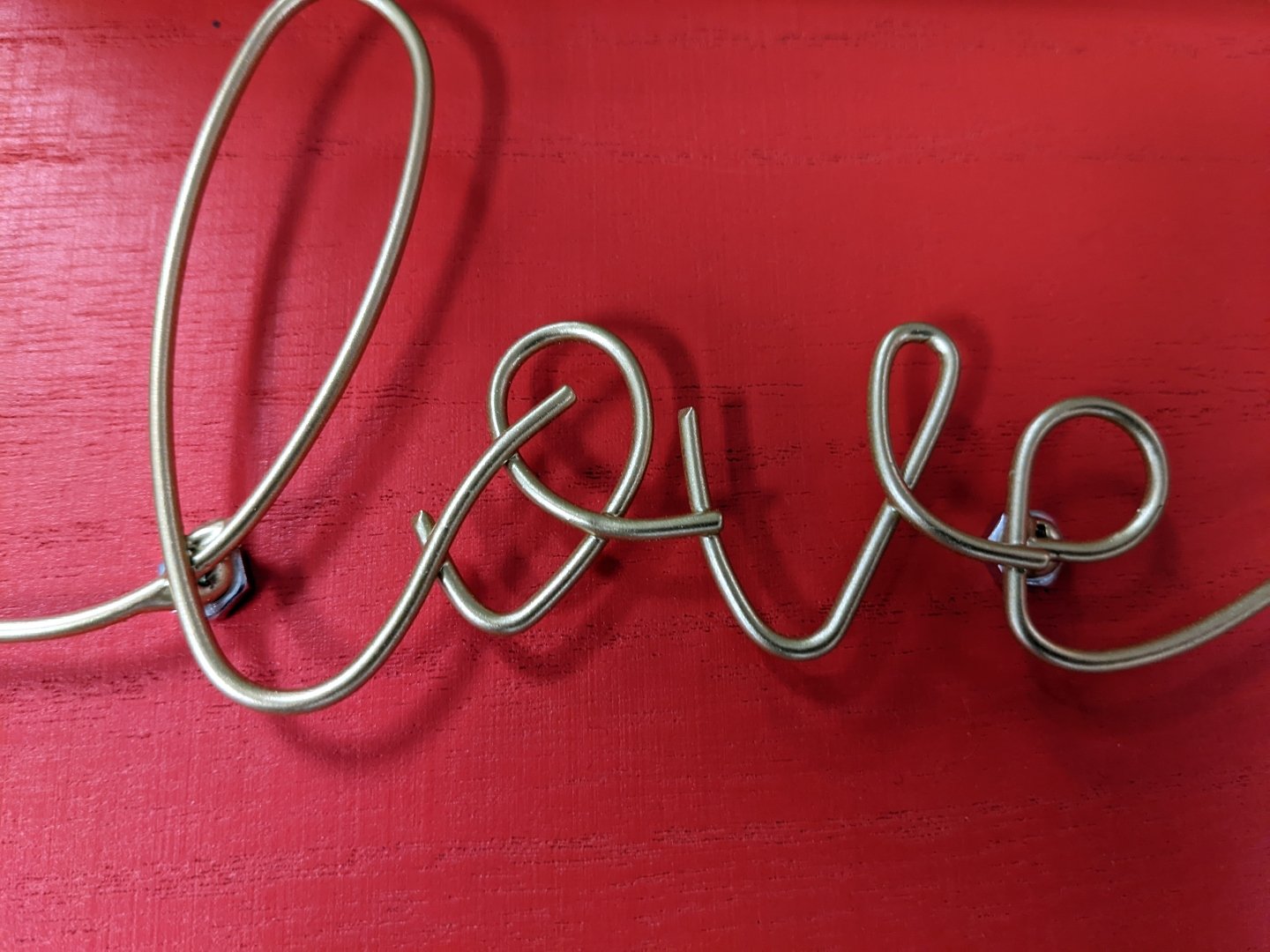 My father taught me to have reverence and grow my faith through Catholic prayer practices. To this day when I lector at Mass I only wear a dress or skirt because he said, "It is an honor to proclaim the word and as a woman always wear a dress." Some may feel that in a time when we are very conscious about gender roles that it shouldn't matter, but for me it honors my father and I will continue to do it.
And puts a new song in my mouth,

a hymn to our God. Many shall look on in fear and they shall trust in the Lord. (Psalm 40:4)
My early memories of my maternal grandmother on Sunday mornings were of her getting dressed while listening to gospel music. As she put on her makeup and dressed, she would sing lyrics that stirred her sometimes to tears. Going to Catholic Mass, let's just say I was rarely moved to tears on most Sundays. On Christmas and Easter, when the traditional songs like "Were You There?" and "O Holy Night" were sung, the tears flowed.
There are so many artists who sing inspirational music now, and my mother shares tunes with me often that stir my soul and sting my eyes with tears. What are the inspirational songs you sing to or with your kids that will remain in their minds and hearts forever?
When my husband died my memory of hearing the "Mary, Don't You Weep" from Aretha Franklin's Amazing Grace album in the 70's waft through the house comforted me as I sang it on difficult days.
When I find myself not making Jesus a priority, I hear the song "Who Would've Thought" from Donnie McClurkin's Live in London album—a tune shared with me by my mother. At my parish we have wonderful cantors who sing contemporary and traditional music, one of my favorites is a rendition of "The Way" that stirs my soul and triggers tears.
Watching my father and my paternal grandmother pray the Rosary has inspired me to pray it too. Sadly, it was not a daily practice so the habit was not imprinted on me as much as attending Mass every Sunday. Still, the practice was modeled, so it is one that I continue to do.
St. Valentine's Day has always been a time for me to focus on the love I have for family and friends, and as I reach another first of celebrating it without my Dude, Fr. Tom at my parish reminded me that love never dies. He suggested I get a card for my husband and write a message like always—wonderful advice! This year I also am reminded how much my Lord loves me and my earthly family too.
The love song that plays in my heart and mind every day is "I Love the Lord" from Whitney Houston's The Preacher's Wife soundtrack. My favorite verse: "Long as I live as troubles rise I will hasten to his throne."
Click to tweet:
A child's faith is shaped by how much the love of Christ is shared with them as part of their upbringing. #catholicmom
So often we take the love of the Lord and family for granted; we think it doesn't need attention—it just is. Love needs to be planted, sowed, and watered to grow like a flower that blossoms into a beautiful flower of faith. Telling those we care about that we love them, and God loves them more, plants the seed of faith that grows our relationship with family and God.
Sowing love is in modeling how to love others and God to others through faithful practices. A dear friend of mine is married and has children. She shares a beautiful practice of every morning making a sign of the cross with holy water from their parish on her husband and her children before they leave the house. Such a wonderful example of sowing love to your family!
Finally, watering love means discerning how to share God's love to others in the way that resonates best for them. In my case, my mother would always buy me these spiritual books that I simply did not have time to read. When she discerned that music was best for me, then she started sending me music and it was a way to connect with faith-filled messages and my mother. Recent articles report that teenage and college-aged students find Adoration to be a practice that really resonates for them. Maybe seeing you do it may form a new connection between you, your teens, and God.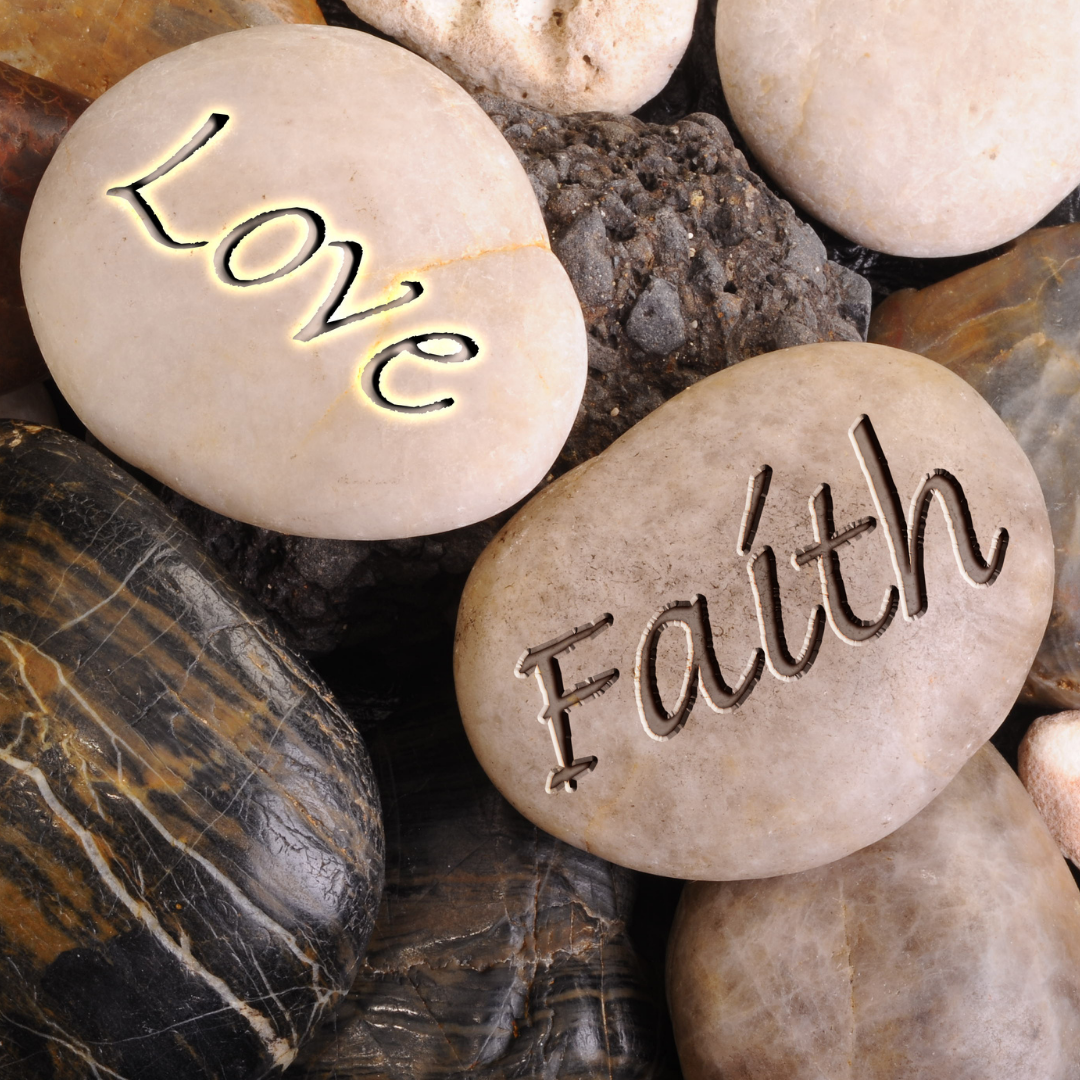 The older I get, my most cherished heirloom from my family is not something material but spiritual, because it is my faith.
This month, designate a day to celebrate the love of faith you are gifting your family or how to design a new love story of faith for your family. I would love to hear some examples of what you are doing to grow holy families in the comments.
---
Copyright 2022 Sherry Hayes-Peirce
Images: (top) Canva Pro; Love sculpture image copyright 2022 Sherry Hayes-Peirce, all rights reserved.
About the Author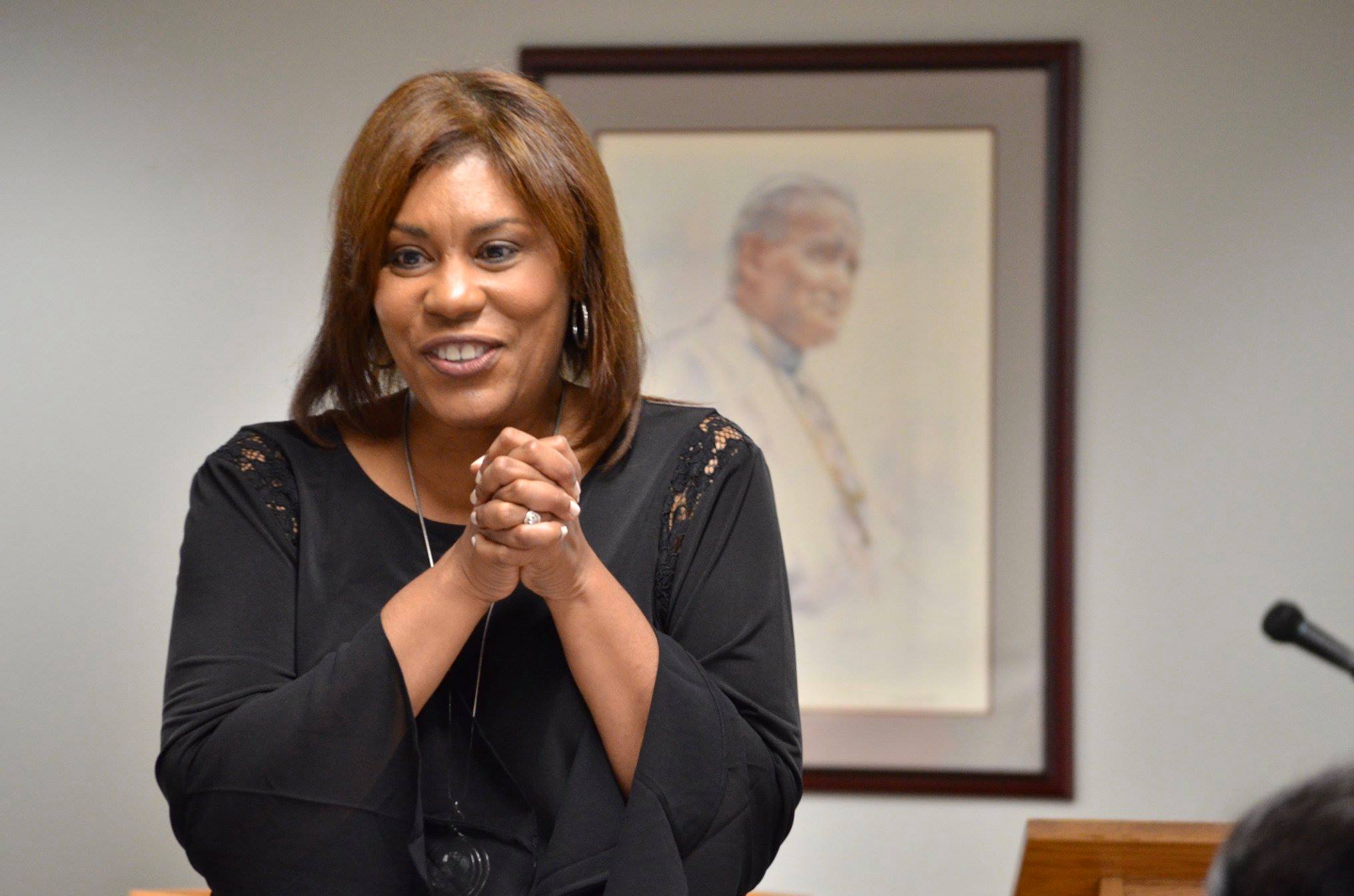 Sherry Hayes-Peirce is a Catholic social media strategist, blogger, conference speaker, podcast guest and contributing author of the Ave Prayer Book for Catholic Mothers. She serves as Digital Engagement Coordinator for American Martyrs Catholic Community in Manhattan Beach, CA, and St. Monica Parish in Mercer Island, WA. Sherry has a devotion to the Sacred Heart of Jesus and is grateful to be a digital disciple of Christ.