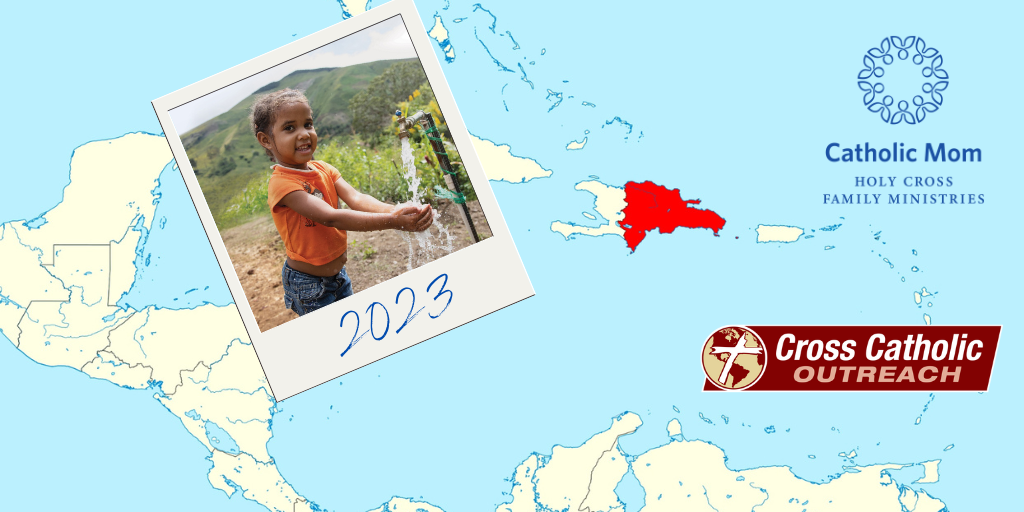 Lisa M. Hendey describes the first day of her exciting journey to the Dominican Republic to see up close the work of the Church being done globally.
---
In many ways, my journey to the Dominican Republic with Cross Catholic Outreach feels like it happened a lifetime ago. In other ways, I can close my eyes and hear the voices of the friends we met and smell the unique earthy scents of the sugar cane fields we visited and immediately be back in the Dominican Republic.
It's taken me longer than usual, literally and figuratively, to "unpack" from this mission. That's largely because of the timing of the trip. When I was invited in early January on this "Come and See" trip by Cross Catholic, I excitedly accepted the invitation and began my mental, physical and spiritual preparations. But things took on a different focus on February 22 when I was diagnosed with breast cancer. I recall clearly that when my doctor called me to inform me of my diagnosis, one of the first questions that I asked her was, "Can I still go to the Dominican Republic in March?"
Several tests, scans, and appointments later, I was thrilled when my surgeons and oncologist gave me approval to take the trip. I knew that making this journey would be the start of my healing process. For me, in moments when I am frightened or intensely stressed, it helps me immensely to focus on something outside myself. So, what could be more perfect than journeying with Cross and telling the stories of their worldwide work through the prism of their successes in the Dominican Republic?
We traveled from March 12 to March 17. Less than two weeks later, on the first anniversary of my father's death, I lay down on a surgical table for twelve hours and underwent a double mastectomy and DIEP flap reconstruction for my Stage 3 invasive lobular carcinoma. It's not an exaggeration to say that for me, going to the Dominican Republic was the perfect prescription to cope with what I would face in the months ahead.
Even now, all these months later, I thank God for the beauty of this gift I was given. In the weeks ahead, I will be sharing some stories and photos of the activities from each of the days of our trip. I believe the timing for this series is perfect. I've had time to heal physically. But in many ways, my mental and emotional healing is just beginning. More importantly, we are all about to embark upon a time of the year when we focus on giving thanks and sharing our gifts with others.
Revisiting the Dominican Republic and sharing the work of Cross Catholic with you is a way of inviting you to not only read about a trip but more importantly inviting you to become a part of this amazing work. At the end of each article, I will be sharing two easy and affordable ways for you and your family to walk in accompaniment with those served by Cross Catholic Outreach.
About Cross Catholic Outreach
Cross Catholic Outreach is a 501(c)(3) organization that partners with "bishops, priests, religious and lay workers to provide food, water, housing, education, orphan support, medical care, microenterprise and disaster relief—and the love of our Lord Jesus Christ—to the poorest of the poor in over 30 countries around the world."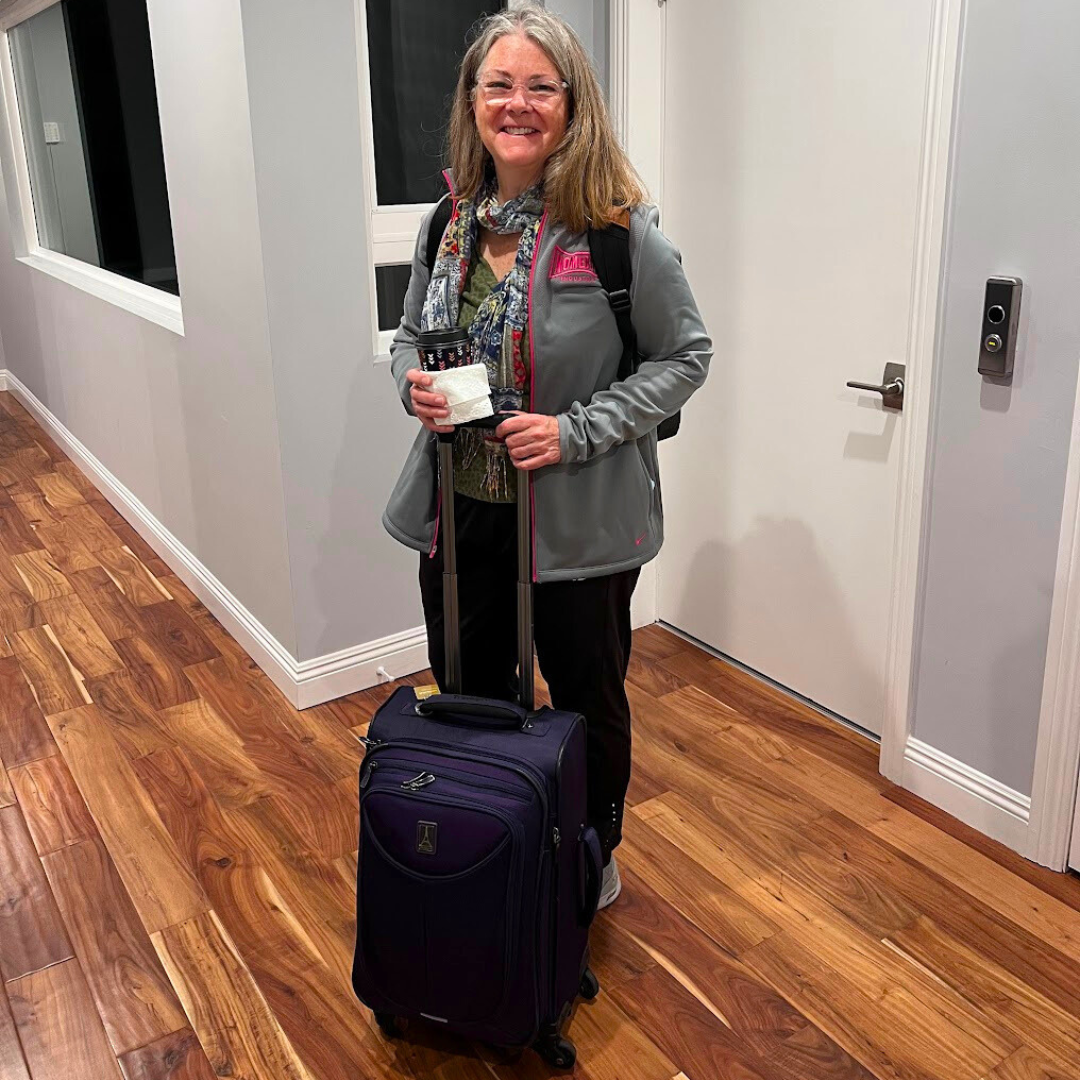 Getting There
The first day of our trip was all about getting situated. I was up very early on the morning of March 12 for a cross-country flight to Miami. I absolutely love flying. So, any time in the sky is its own gift for me. I spent the hours on that flight napping, reading about Cross Catholic's work and the Dominican Republic, praying a Rosary for our journey, and napping.
When we arrived in Miami, our small group of travelers gathered from our various homes and spent a night in Florida getting to know one another and our hosts. I was excited to learn that one of my fellow travelers was also a mom and my Southern California neighbor. While I hadn't met her before, I learned that, Brandi Milloy and I had a good friend in common: Catholic Mom's own Sherry Hayes Peirce! I would soon learn that Brandi's infectious smile, her glowing personality, and her beautiful heart for Jesus and others would captivate the new friends we met in the Dominican Republic.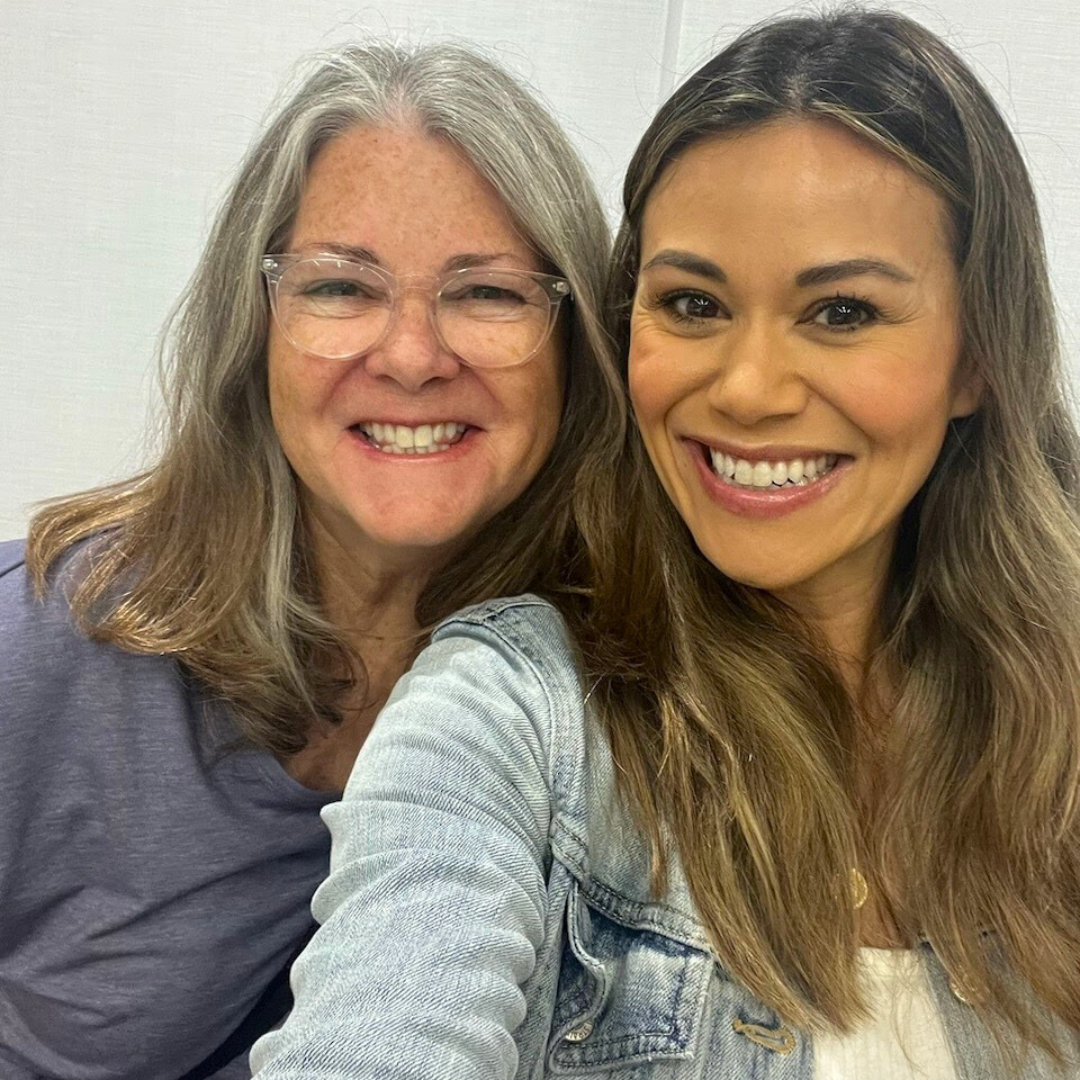 Click to tweet:
Read Lisa Hendey's travel diary from her journey to the Dominican Republic with Cross Catholic Outreach. #CatholicMom
I'm always surprised at how quickly colleagues can become friends on a trip like this. Cross Catholic invited media professionals from a broad swath of media outlets including EWTN and America Magazine. At first, my fellow travelers were simply names on an itinerary. Over five days, they became special friends. It was interesting to see how each of us approached the trip with our own plans for how we could share it with our various communities. In the weeks ahead, I will share some of their stories with you so that you can learn more about Cross Catholic and the Dominican Republic from their perspectives.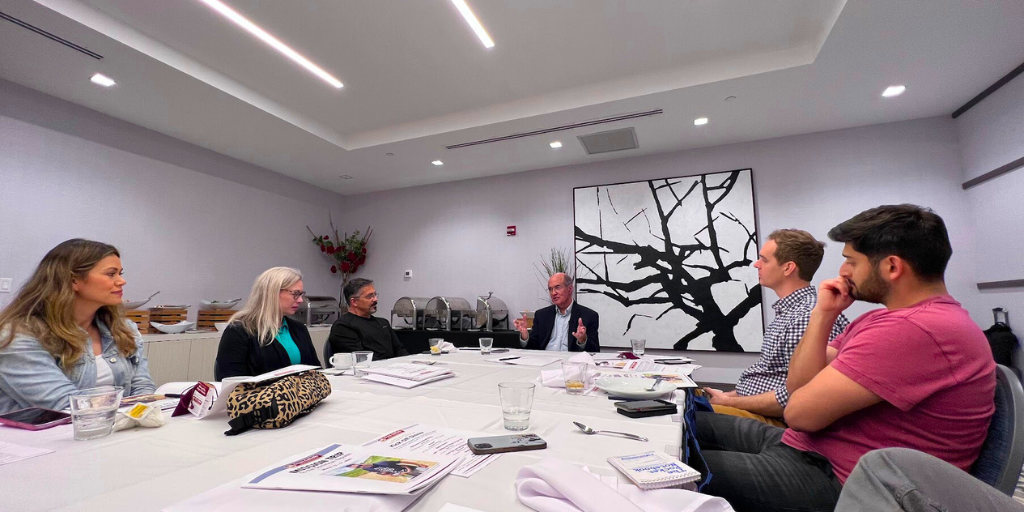 Over a simple dinner, the Cross Catholic team provided us with all the information we would need to make the most of the days ahead. We were welcomed by Karen Saum, the Marketing Engagement Manager for Cross. International Programs Manager Helga Buck provided important information on travel tips and safeguarding. I had already shared my health situation with both Karen and Helga. These two women would become important lifelines for me on the trip.
In keeping with Cross Catholic's mission, they emphasized that our days would begin with prayers such as the Rosary, Liturgy of the Hours, Scripture Reflections and Mass celebrated by the wonderful priest who traveled with us. Having spiritual benchmarks for the journey truly transformed this from a working trip into a pilgrimage. Before dinner that first evening, Fernando Marquez led us in prayer. Fernando serves as the International Vision and Mission Trip Leader for Cross. That first evening, it was easy to see how deeply Fernando was committed to their work.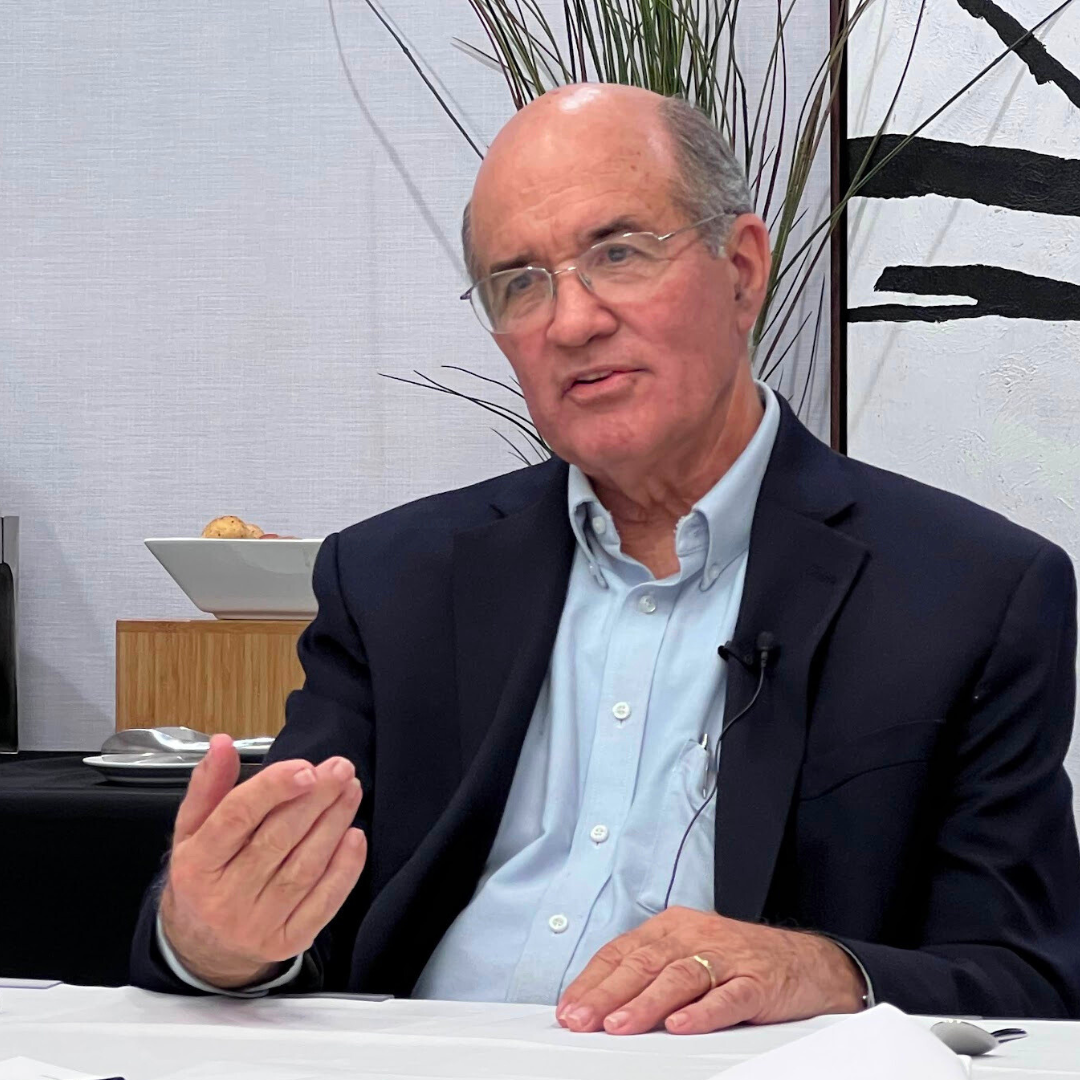 Our highlight for Day One of the trip was an excellent keynote presentation by Jim Cavnar, Cross' Co-founder and CEO. Jim offered us a comprehensive history of the organization and an in-depth look at the organization's guiding principles. Simply stated, Cross' mission is "to mobilize the global Catholic Church to transform the poor and their communities materially and spiritually for the glory of Jesus Christ." Over the days of our trip, I thought back often to Jim's opening remarks and how I was seeing the vision he proclaimed to us that first night come to life in the work we were witnessing.
Before drifting off to sleep that first night of our journey, I was already thanking God for the amazing gift I had been given. I see now that I was only beginning to understand how this trip might change my life.
Become a Part of the Cross Catholic Mission
As we lead up to the holiday season, we invite you to become a part of the work of Cross Catholic Outreach.
Box of Joy provides schools, parishes, organizations, and families with an inspiring opportunity to send gifts to Haiti, Guatemala and other developing countries. A Box of Joy is a Christmas shoebox that is donated and packed with toys, clothing, school supplies and other treasured items. Each child who receives a Box of Joy also receives a rosary and a booklet in their own language that tells The Story of Jesus. Families can participate by donating a Box of Joy for $34 or donating affordable items from the Box of Joy Amazon Wishlist

.

The Cross Catholic Christmas Catalog is a simple way to give a gift to a family in need in another part of the world. Giving options include Bibles, health care supplies, housing, clean water, business training and even soccer balls. Choose a simple gift given in honor of someone special in your life and bless both recipients!
---
Copyright 2023 Lisa M. Hendey
Images: copyright 2023 Lisa M. Hendey, all rights reserved.
About the Author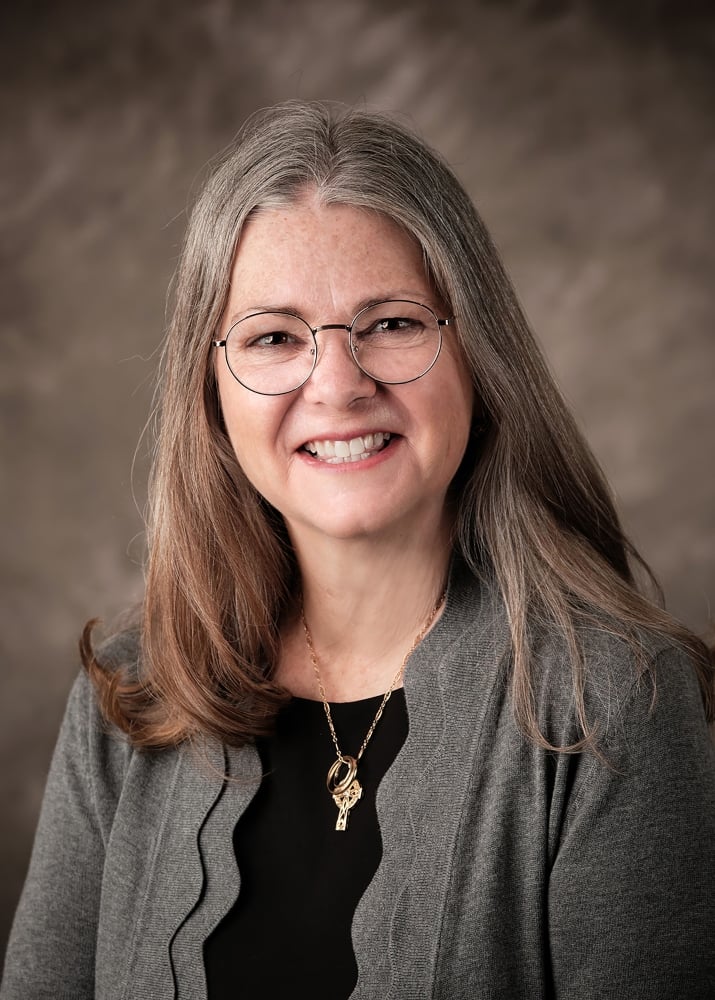 Lisa M. Hendey is the founder of CatholicMom.com, a bestselling author and an international speaker. A frequent radio and television guest, Hendey travels internationally giving workshops on faith, family, and communications. Visit Lisa at LisaHendey.com or on social media @LisaHendey for information on her speaking schedule or to invite her to visit your group, parish, school or organization. Visit Lisa's author page on Amazon.com.