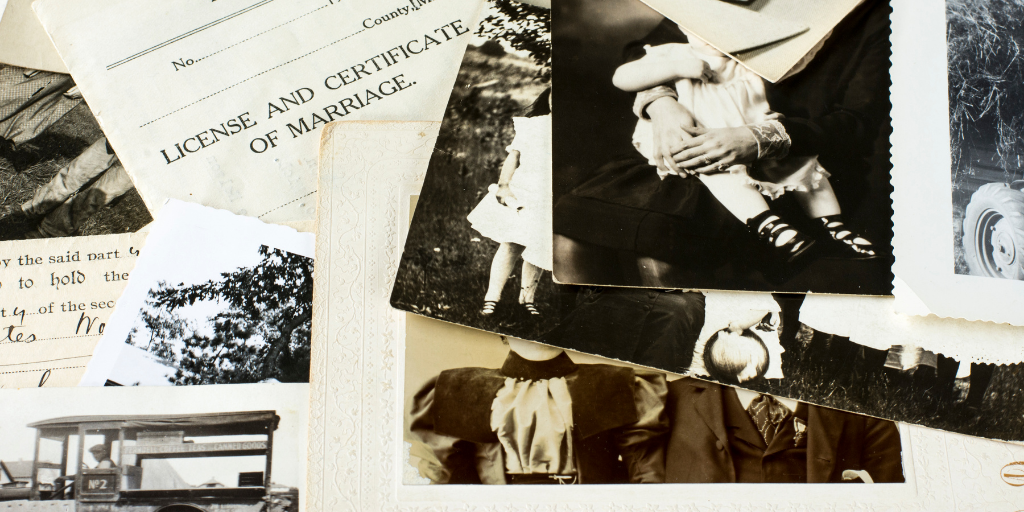 Linda Kracht considers the fascinating facts we can learn when we study our family's genealogy.
---
The Gospels of Luke (3:23-38) and Matthew (1:1-17) detail Jesus' genealogy over a course of 4000 years beginning with Adam and ending with Joseph. In all, Jesus had 75 ancestors, minus a few who were erased from historical records due to their "wickedness in the eyes of the Lord." This means Jesus' ancestor lived approximately 53 years. Some of the names are certainly familiar (Adam, Enosh, Jacob, Isaac, Abraham, Jesse, David, Joseph) while others aren't familiar at all (Josek, Esli, Rhesa, Cosam, Jorim, Melea, Menna, or Nattatha and Salmon).
Why does the Bible record Jesus' human genealogy? Religious historians tell us that Jesus' genealogy is significant because it alone proves that He—the descendant of Abraham and King David—is the long awaited Messiah promised by God. And each ancestor mattered because they helped bring the Word Among Us.
Who are your ancestors? Do you know their names, where they lived, what they did, or where they came from? Do you even care? Many of us feel that genealogy doesn't matter! And that it shouldn't matter. It takes a lot of time and energy to figure out the different branches of an ancestral tree! I admit I was one of those naysayers until I inherited my mother's 200-year-old sampler stitched by my fifth great-grandmother (on my mother's father's tree).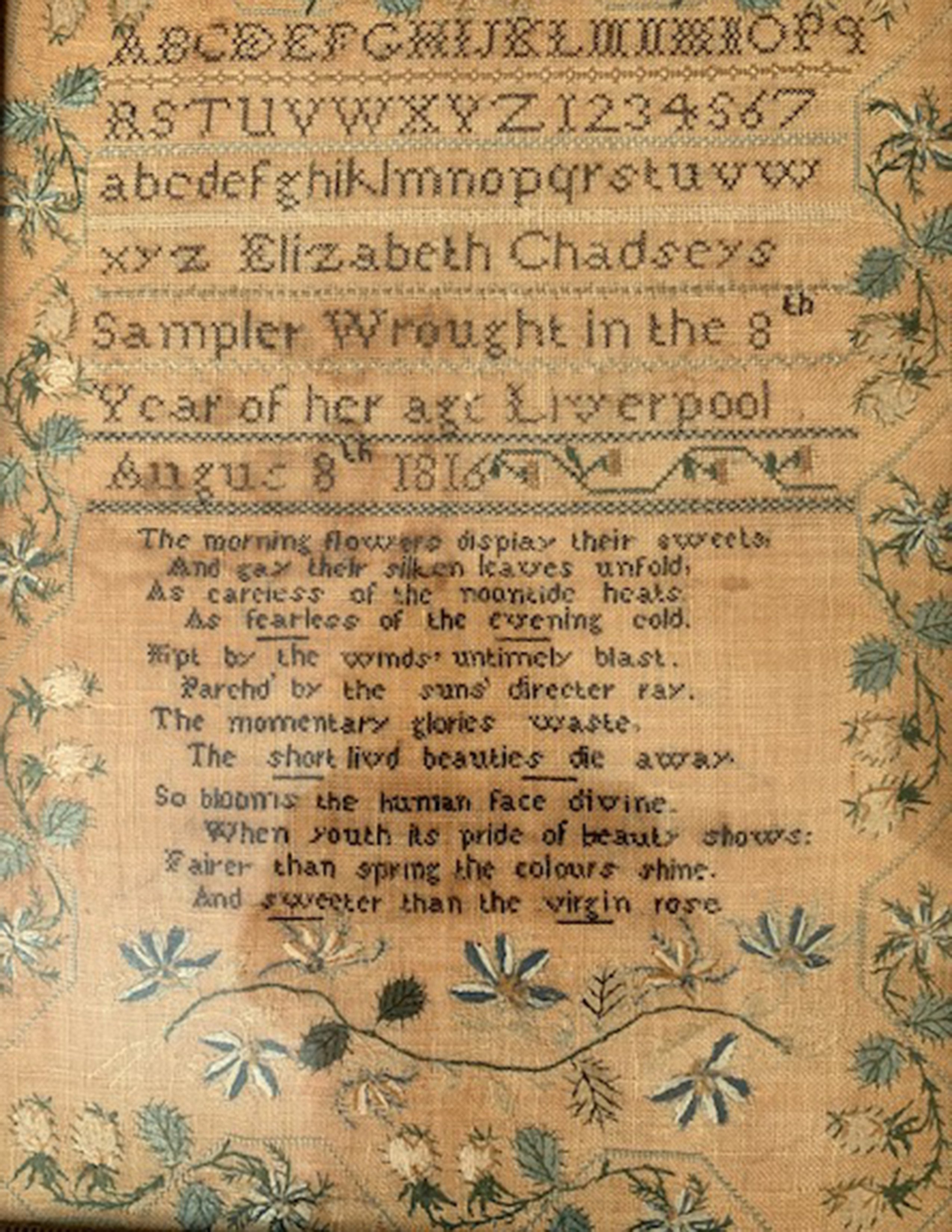 I loved to embroider, and I can tell you that young Elizabeth did a beautiful job at eight years of age. Linen is incrementally more difficult than Aida Cloth: count 10! You may be interested to know that Stephen Hopkins was Elizabeth's fifth great-grandfather (my tenth great-grandfather) and he arrived on the shores of Plymouth Rock on November 11, 1620 via the Mayflower. He and his children lived with the famous Native American (Squanto was not his name but a tribal name) who taught the pilgrims how to plant food and survive for the Massachusetts winters.
A Massachusetts genealogist taught us other details about the various branches of the family tree. For example, the Chadseys were more than likely Tories who moved north (Liverpool, Nova Scotia) during the Revolutionary War for political reasons. Meanwhile, my fifth great-grandfather (on my mother's mother's family tree) Col. Lamb rode with Paul Revere.
And that's not all. Our grandson is currently taking a class on genealogy from the Academy of St. Thomas. Students and their parents have full access to several interesting websites we were not aware of. These sites include FamilySearch.org and FindAGrave.com. Using these tools, our grandson and his mother have been able to verify several more branches to the Hopkins/Chadseys tree. They traced this ancestry all the way back to St. Margaret, Queen of Scotland and wife of King Malcolm lll. Some other kings, dukes, and princesses popped up along the way to St. Margaret.
Wikipedia tells us that Saint Margaret of Scotland—also known as Margaret of Wessex—was an English princess and a Scottish queen. She was actually born in 1045 AD in Hungary to the expatriate English prince, Edward the Exile! The names say it all, don't they? Margaret and her family returned to England in 1057 and she married King Malcolm III in 1070.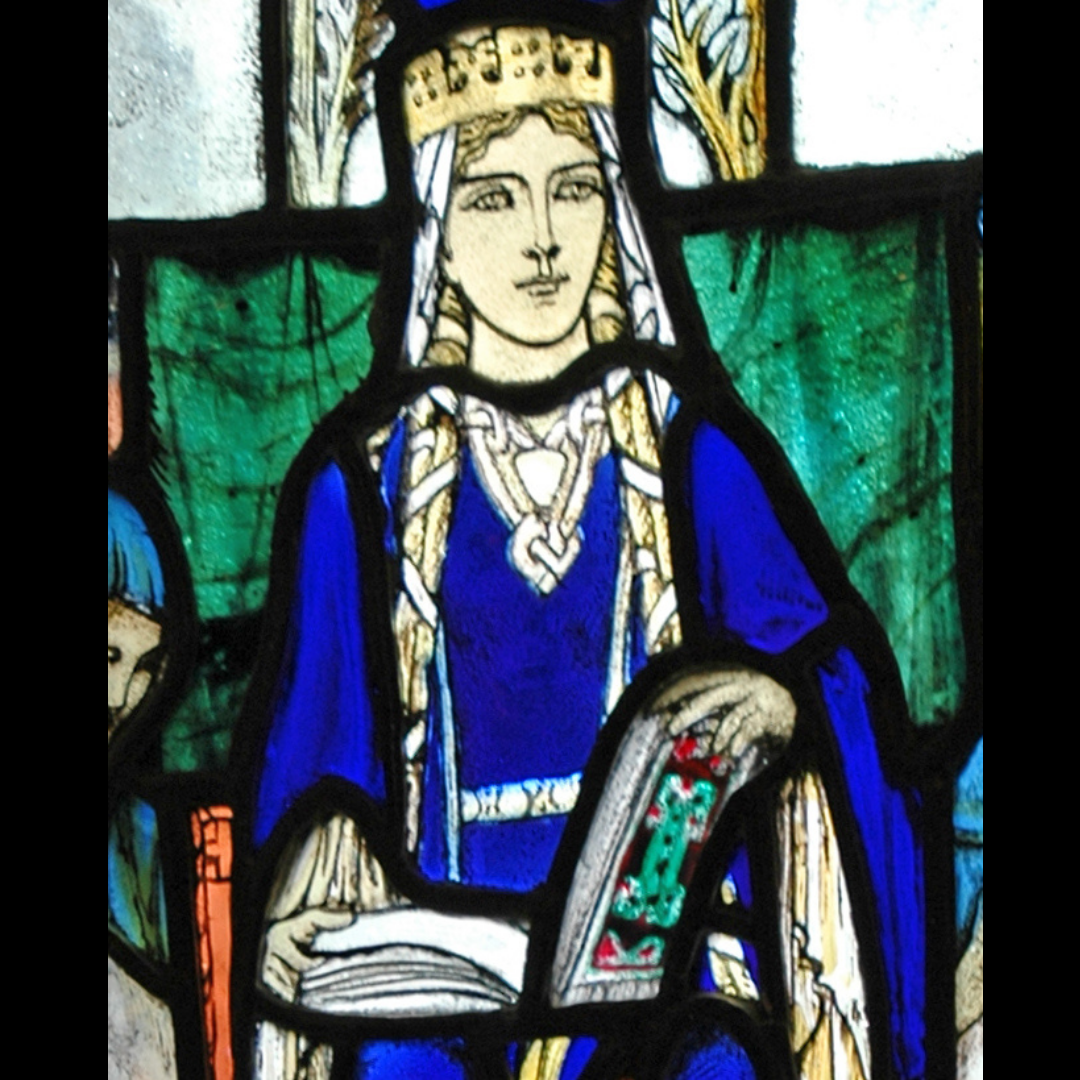 Click to tweet:
God's Grand Plan is truly amazing, and it helps us to appreciate that all these people helped to make us who we are today! #catholicmom
More than ever, I think Aunt Alice was right all along; maybe the Queen of England does owe us a castle or two along with our six million cousins, aunts, and uncles! Maybe we should find the castles first and then file a claim. Just kidding; but my respect for and interest in genealogy is now at DEFCON Three. Maybe this story will encourage you to get started on your family tree and its branches. It will explain your DNA and even some of your talents, interests, and personality traits. I love the fact that we have a family saint that we can now pray to, in addition to all of your ancestral saints! God's Grand Plan is truly amazing, and it helps us to appreciate that all these people helped to make us who we are today!
Happy hunting—if you are interested; and, if you are not interested in pursuing your genealogy, that's OK too. Have a Blessed Lent.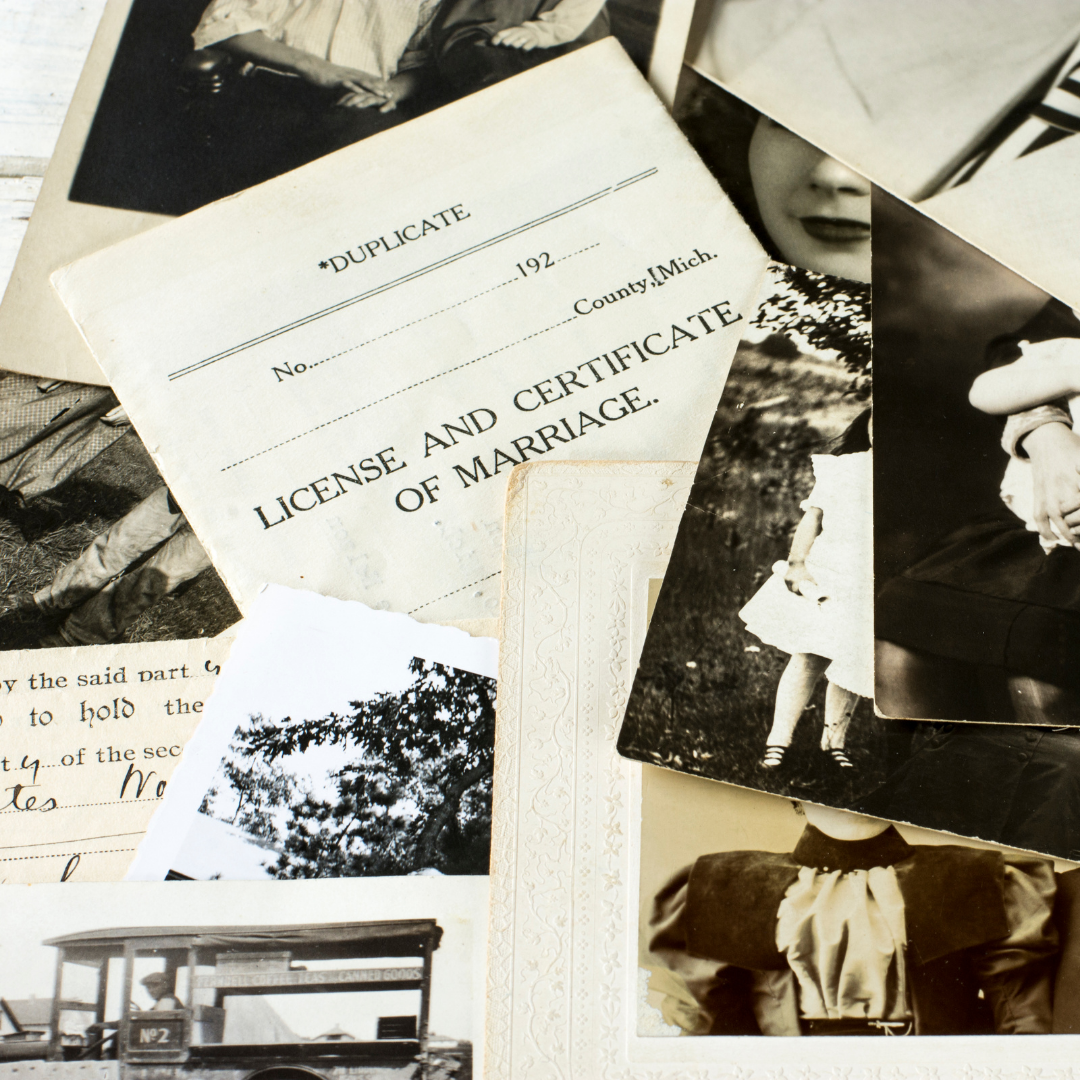 ---
Copyright 2022 Linda Kracht
Images: Canva Pro; sampler photo copyright 2022 Linda Kracht, all rights reserved; Kjetil Bjørnsrud New york, CC BY-SA 3.0, via Wikimedia Commons
About the Author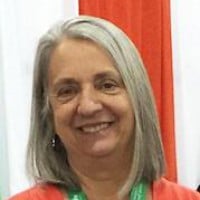 Linda is a wife, mother of seven, and grandmother of 23. Linda is founder of Fortifying Families of Faith, LLC and her books include: Daughters Forever, Sons Forever; The Art of Breastfeeding, published by the Couple to Couple League; Mothers Forever, Fathers Forever; Surviving College; Black and White; and A Book for All Seasons.