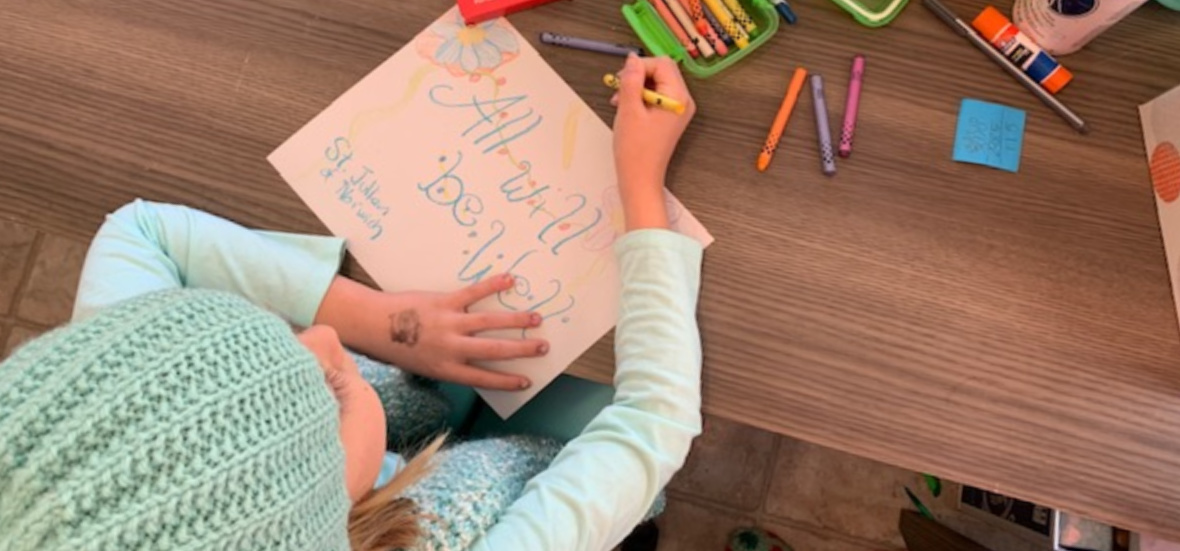 Tami Kiser suggests a family activity to help everyone open up and share in a deep conversation.
Do you get the chance to have some quality family time with your children? It's so hard! Besides being intentional about having daily conversations with your children, sometimes we need a specific activity to open up and share more deeply than just a conversation about a test at school or sporting event. (Not that these are not important stuff! But sometimes we want more.)
Creating your own family saying, or a mantra, is something that not only has the positive effect of everyone incorporating that saying into their lives, but also the deep conversations and thoughts that can result by creating it together.
You may think of a mantra as something someone says over and over again in a yoga position. This is a similar idea, except you won't have to sit with your legs crossed and palms facing up. But hopefully, you will find yourself, your spouse, or your children repeating this helpful reminder.
You may do something like this already. Is there something you say when you drop your kids off at school? Or when you turn the lights out and leave their bedrooms at night? Is there something you always say whenever you see your child is upset? Is there some little saying you can hear your mother or grandmother saying in a particular situation? It might be something simple, like "I love you. Have a great day!" Or "God bless you and protect you." Or "This too shall pass." Think of the movie The Help. The maid/nanny always told the little girl, "You is kind. You is smart. You is important." And the girl grew up knowing that.
There are so many ideas and concepts that we'd like our children to know. For example, we want them to know they are loved. We want them to know that they can always trust in God. We want them to know how to act and think about themselves. I could go on and on. If they have a little saying stuck in their head to remind them of this, it can make a difference. You probably have certain sayings that you know or can always turn to. This activity is just a way to be intentional and proactive about this. It may be something you'll want to do every season.
In this activity you're going to come up with a mantra to use for just a season, defined for however long you'd like. Maybe it can be used during Advent. Maybe it will stick and you'll have it forever. Maybe in a couple months after this one is absorbed, you will want to find another.
In the future, you may come across a mantra that you'd like to introduce to your family. It may be something you read on a bumper sticker or hear in a movie. Just being aware that these important statements can be used as a way to help your family form ideals and values is one of the benefits of this exercise. Encourage your kids to be on the lookout for one, too.
And don't worry if this isn't an earthshaking, totally wow mantra. Just going through the process of making one and trying one out will have many benefits for your family.
CLICK TO TWEET
These important statements can be used as a way to help your family form ideals and values. #catholicmom
Here are the 3 steps:
Find a time. Perhaps after dinner one evening. Perhaps before a family game night or in place of one. Perhaps during a trip to a park or some other occasion like this. It will probably have to be scheduled. Make sure everyone knows in advance. "Hey, guys, on Sunday evening after our decade of the Rosary, we are going to do a little family activity. It will only take about a half an hour."
Explain to everyone what a mantra is and how you hope it will benefit your family to have one.
Brainstorm some helpful lessons or values you'd like to remember as a family. Remember to make sure everyone contributes.

Start by listing some virtues or values (like kindness, peace, unselfishness, bravery, etc.) or something you always want your children to remember.
Take an informal vote to narrow it down to 3 or 4.
Once you narrow it down, see if anyone can come up with a character who displayed that value or lived that ideal. (Maybe in a recent movie or a saint story.)
Talk about why these particular values or virtues are important for the way you want your family to be. Can you share some examples?
Finally, narrow it down to one.
Come up with a short and easy way to say this.
Write it down. Decorate it. Everyone can decorate their own, or just do one.
On the back side of your mantra, write down a few ideas that will help everyone to remember this statement when you get back home. An example of this would be to put this paper on the refrigerator. Another idea would be to say it whenever you get into the car.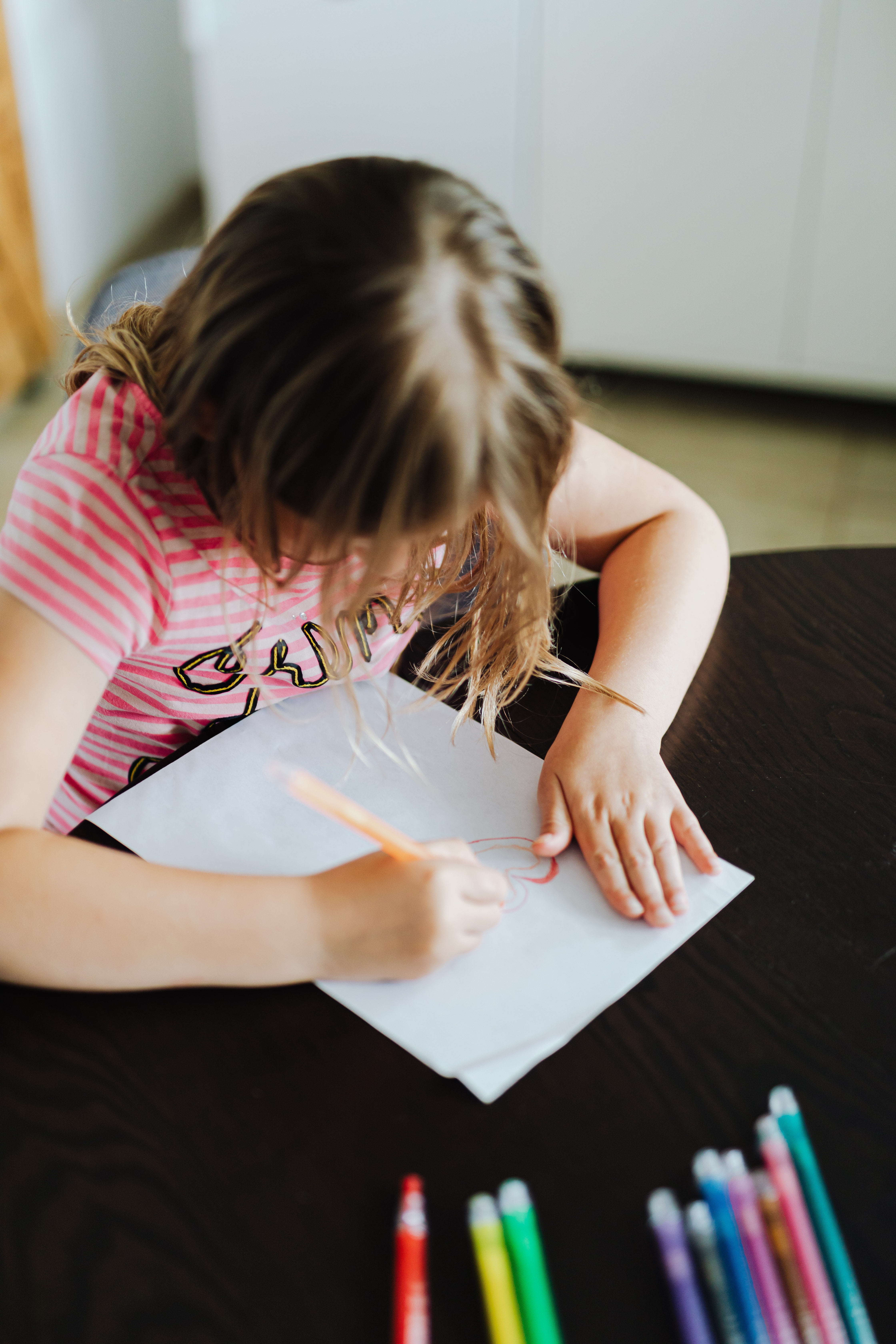 Some Mantras that Other Families Have Used
Mistakes are an opportunity to grow.
Sometimes you win, sometimes you learn.
I am safe in God's hands.
Today I will try something new.
I am strong. I am brave. I am kind.
I follow Jesus no matter where he leads me.
I can do hard things.
I do my best and have fun.
This too shall pass.
God will help me do what I cannot do myself.
I choose to be calm and relaxed.
I have grit and don't quit.
Everything is difficult before it is easy.
I am patient.
I am calm.
Anything worth doing is worth doing well.
You control your choices.
Say you can, and you might. Say you can't and you're right.
Time heals almost everything.
Patience obtains everything.
No one is in charge of your happiness except you.
Only boring people get bored.
Comparisons are odious.
All will be well.
Do hard things.
---
Copyright 2020 Tami Kiser
Images (top to bottom): copyright 2020 Tami Kiser, all rights reserved; Karolina Grabowska (2020), Pexels
About the Author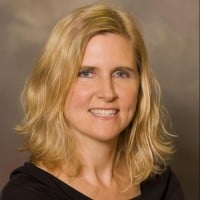 Tami Kiser is a wife, mother, teacher, author, and speaker. She runs a video production studio featuring Catholic speakers. These can be purchased or viewed on Formed. She also is the co-owner and host of a new Catholic Retreat and Cultural Center in the Carolina Mountains called Heart Ridge. She has taught everything from NFP, Zumba, cleaning toilets, Catholic crafting, the hula, bullet journaling, tap dancing, and liturgical living to Saxon Math 54 for the 10th time.