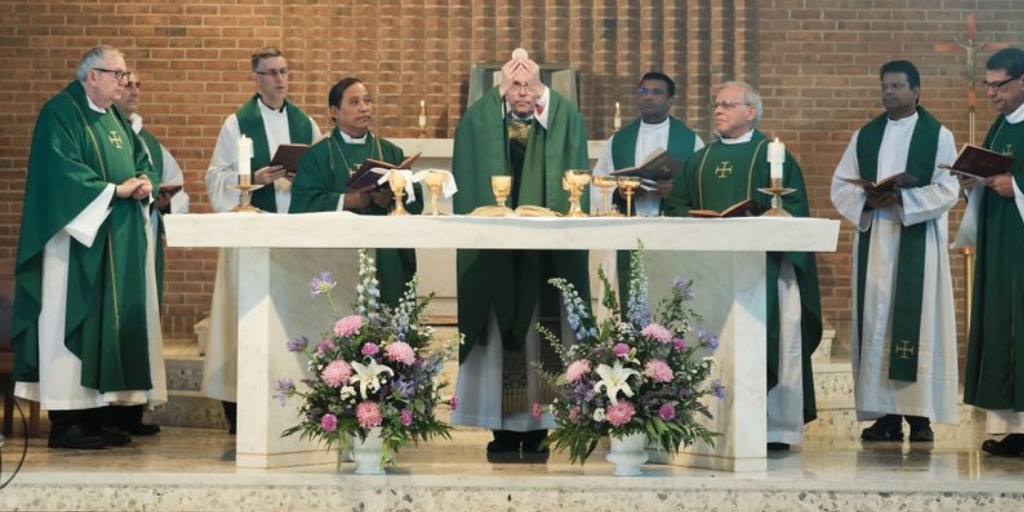 With the excitement of Christmas a memory, Tina Mayeux explores five simple ways that we can make Ordinary Time more meaningful for our families.
The hustle and bustle of Christmas is complete. The gifts have been opened and the wrapping thrown out, and many of us have packed away the ornaments, wreaths, and strings of colorful lights in our attics until next December. In the Church's liturgical year, we have entered into the First Week in Ordinary Time. Despite the connotation of the word "ordinary" as being unexciting or average, most would agree that whatever time of the year, our Catholic Faith is anything but.
With the excitement of the holidays slipping away as they become fading memories, we enter into the first period of Ordinary Time, which begins at the Baptism of Jesus and continues until Ash Wednesday. The second, and longest, period, extends from Pentecost Sunday until Advent of the following liturgical year. This season in the Church year examines the life and miracles of Our Lord and is a time when we are invited to deeper conversion and growth in knowledge and love for Jesus. Although we all love the anticipation and festivities of the Christmas and Easter seasons, there is a certain comfort that comes when we revert back to Ordinary Time. How can we make the most of this more subdued period in the liturgical year and best live out our Christian vocation to love and serve Christ?
Observe the special Year of St. Joseph, as proclaimed by Pope Francis

On the 150th anniversary of the proclamation of St. Joseph as Patron of the Universal Church, Pope Francis issued the Apostolic Letter Patris Corde, which discussed the fatherhood of St. Joseph. To commemorate the anniversary, the Holy Father has declared this year as a "Year of St. Joseph," during which we can receive a plenary indulgence for honoring St. Joseph through prayers and devotions. In a special way during this Ordinary Time, we remember St. Joseph, "the man who goes unnoticed, a daily, discreet and hidden presence," as Pope Francis describes him in Patris Corde.
The Holy Father goes on to explain that, "Saint Joseph reminds us that those who appear hidden or in the shadows can play an incomparable role in the history of salvation." During the COVID-19 crisis of this past year, we have recalled that the ordinary among us: first responders, healthcare workers, those who work in supermarkets or as delivery drivers, and many more, have a vital role to play in the functioning of society. Like St. Joseph, they often work humbly and hidden, in the shadows, but essential, nonetheless. We were reminded to express our thanks and appreciation for them, as they often go unnoticed.
We should, likewise, remember the important role of St. Joseph in the lives of Jesus and Mary, and in our own lives, especially during this, his special year. We can honor him and receive a plenary indulgence through prayers and devotions to him this year. Ordinary Time is an excellent time to practice these devotions, as it precedes his feast day of March 19. To prepare for his feast, we can pray a novena or even complete the popular Preparation for Consecration to St. Joseph by Fr. Donald Calloway. In order to complete the preparation for the Consecration on the Solemnity of St. Joseph, March 19, of this year, we begin on February 15.
Reflect on the Gospels.
Reflecting on the Gospels helps us come to know Jesus more deeply and nurture our relationship with Him. The daily Gospel readings speak to us about Jesus' daily life and ministry and his miracles. When we take time each day to reflect upon the Gospels, we come to know Jesus more intimately and grow in our faith and devotion to him and we become more like him. Following the Daily Gospel Reflections found on CatholicMom.com or using other reflections or a commentary can help us understand the gospels more effectively. Each time we hear the Word of God, Jesus can speak to our hearts and we can learn and grow in holiness. Through meditating daily on the Scriptures, we are enlightened more and more and allow Jesus to live in us more completely.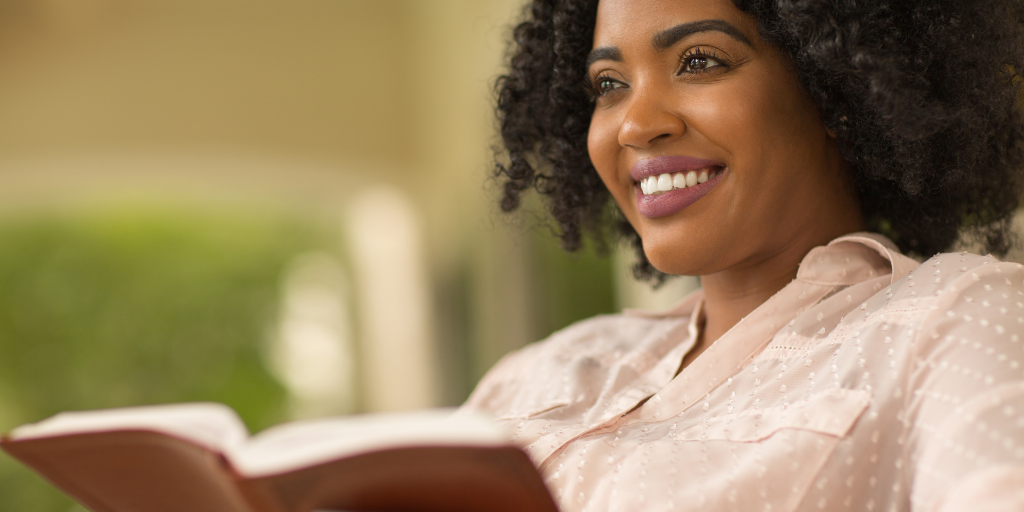 Increase our devotion to the Eucharist.
Attend Mass more often during the week if possible and go to Adoration when available. During this period of Ordinary Time, we are blessed to be able to receive and adore the most extraordinary of sacraments, the Holy Eucharist. This miracle of love is the greatest of gifts that God has given to us. Jesus told St. Faustina that we do not realize what great graces we will receive when we attend Mass. He explained to her,
"I desire to unite Myself to human souls. Know, My daughter, that when I come to a human heart in Holy Communion, My hands are full of all kinds of graces which I want to give to the soul. But souls do not even pay any attention to Me; they leave Me to Myself and busy themselves with other things … They treat Me as a dead object." (1385, Divine Mercy in My Soul)
Holy Communion is available to us every day of the week, so we should try to attend Mass as often as possible and to bring our families as well.

Adoration, also, is another great means of obtaining graces and growing closer to Jesus and becoming more like Him. As St. John Paul II reminded us, "We must understand that in order 'to do', we must first learn 'to be', that is to say, in the sweet company of Jesus in adoration."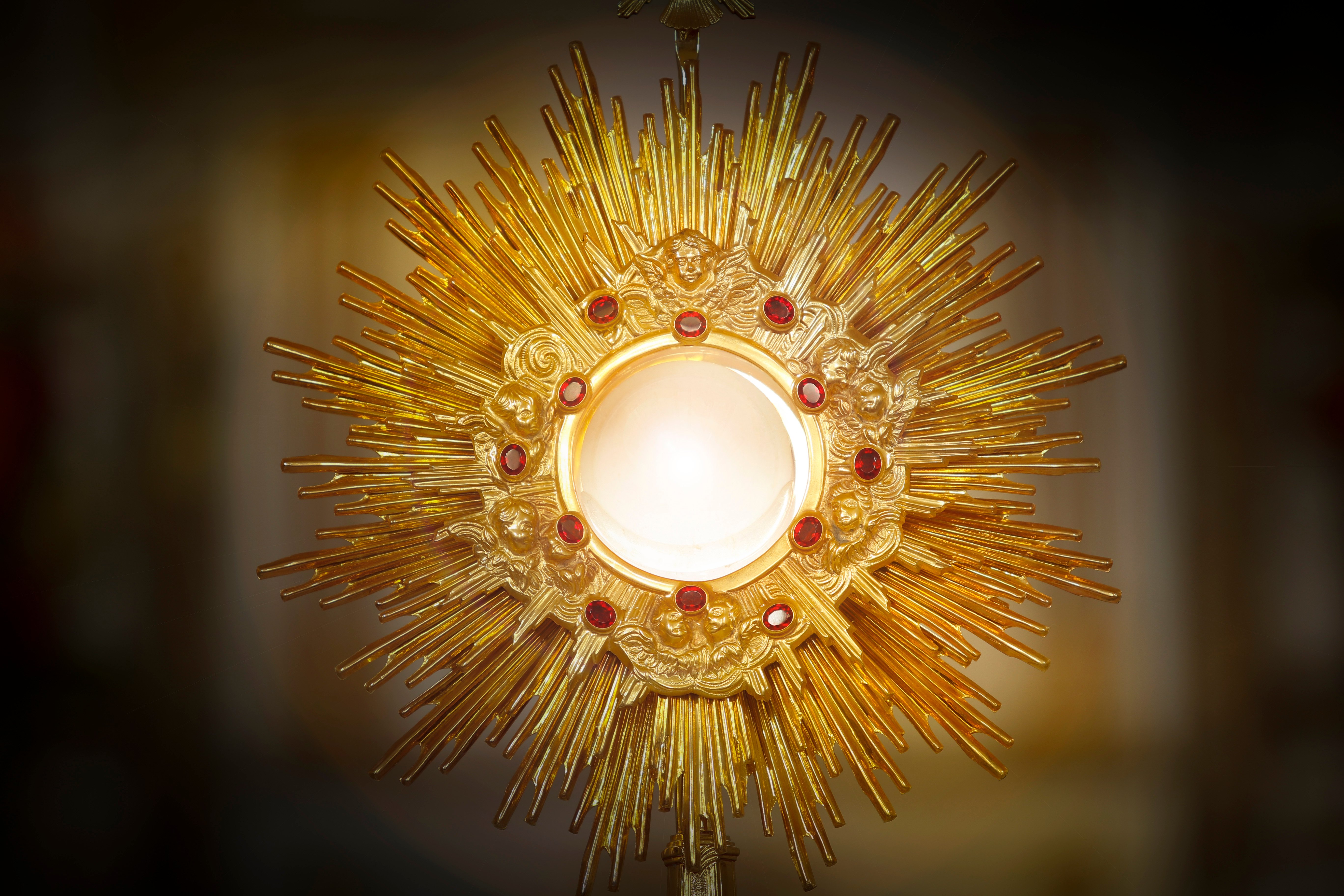 Begin to pray the Liturgy of the Hours
Also known as the Divine Office, the Liturgy of the Hours, according to the Catechism of the Catholic Church (CCC), is the "prayer of the whole people of God." (CCC #1175) Even we, as lay people are encouraged to recite the divine office, the Church's public prayer, so we can more deeply participate in the life of the Church. Of course, as wives and mothers we may only be able to recite certain hours, such as Morning Prayer (Lauds) and Evening Prayer (Vespers) because of our commitments to the family.
Implementing this practice into our daily spiritual exercises can help us to be more united and integrated into the life of the Church, as it complements the Eucharistic celebration and Adoration of Jesus in the Eucharist. The Catechism states that the Liturgy of the Hours is an extension of the Mass and "in a complementary way calls forth the various devotions of the People of God, especially adoration and worship of the Blessed Sacrament." (CCC #1178)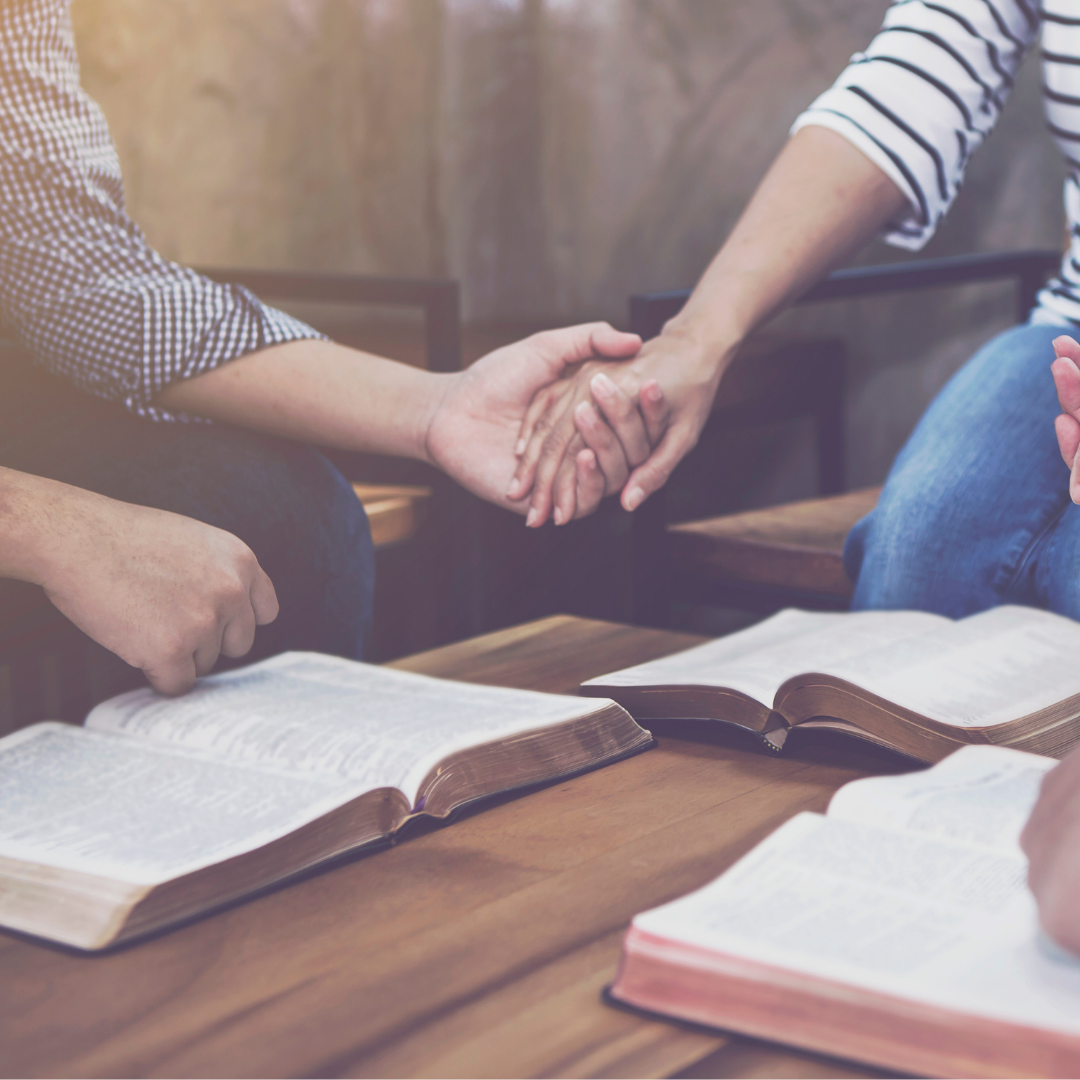 Celebrate and observe saints' feast days and feast days of the Blessed Virgin.
In this period of Ordinary Time until Lent begins, we can remember and celebrate the saints whose feasts and memorials fall on these days. There are many ways to make these days special for our children while teaching them about the lives of the saints. Preparing a special meal or treat in association with the saint, along with reading about the saint to them are a few favorite ideas for mothers.
Feasts such as the Presentation of the Lord, Our Lady of Lourdes, and St. Valentine's Day are approaching, which all provide excellent opportunities to remember and celebrate liturgical life with our children.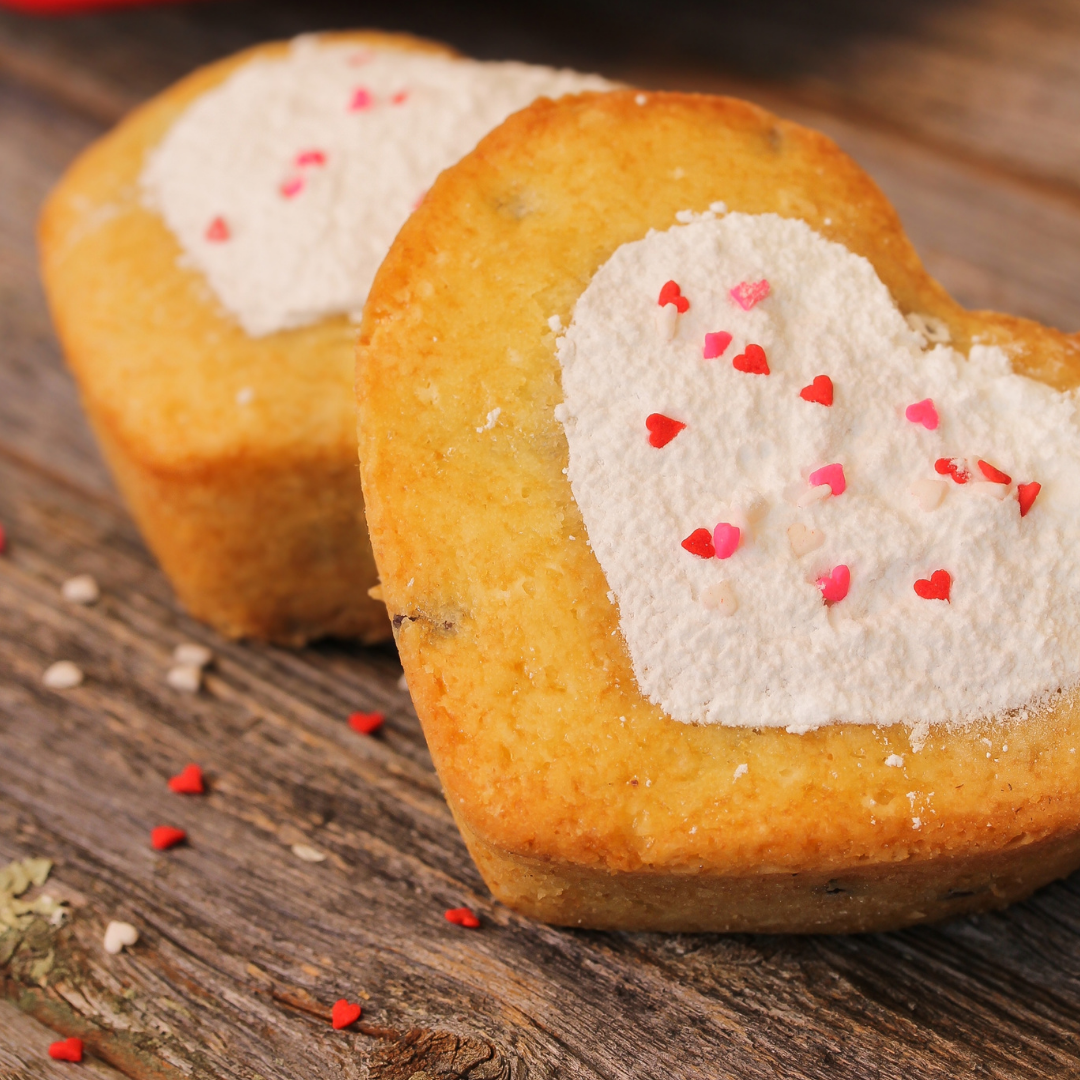 CLICK TO TWEET
5 ways to make the most of this more subdued period in the liturgical year and best live out our Christian vocation to love and serve Christ. #catholicmom
We are so blessed to have access to the rich treasures of our Catholic Faith, which are amazing at every time of the liturgical year. As parents, we are responsible and privileged to pass along these teachings and traditions of our Faith to our children.
What are some other ways you can make this season of Ordinary Time extraordinary for yourself and your family?
---
Copyright 2021 Tina Mayeux
Images (top to bottom): copyright 2019 Holy Cross Family Ministries, all rights reserved; "Presentation of the Lord" (stained glass), (2015) Wikimedia Commons, CC BY SA 4.0; Canva Pro; iStockPhoto.com, licensed for use by Holy Cross Family Ministries; all others Canva Pro.
About the Author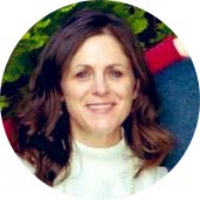 Tina Mayeux is a freelance writer and the wife of Jude and mother to three girls. She is a transplant to Mobile, Alabama, from South Louisiana who enjoys cooking, writing, and exercising in her spare time. You can find her blog at Diary of a Domestic Church.