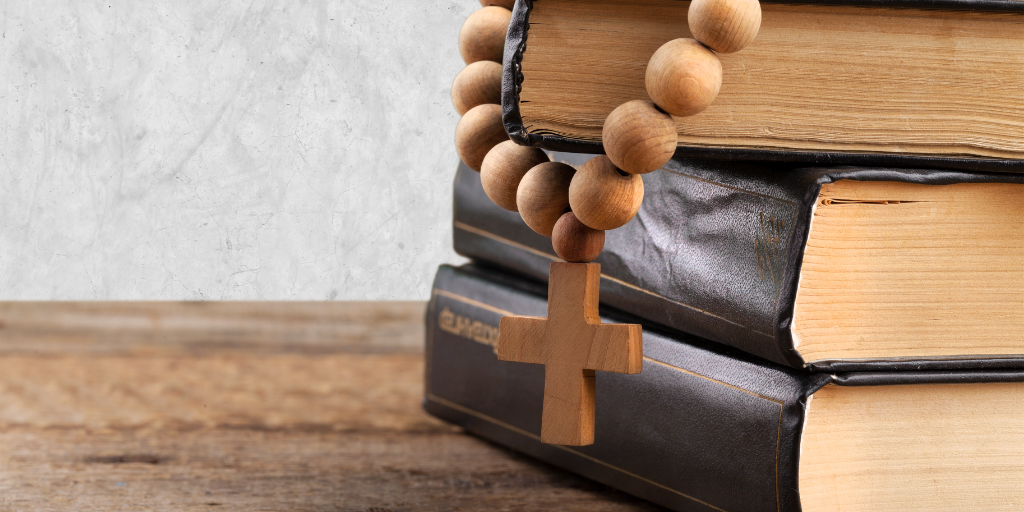 Enter to win a set of spiritual classics from Sophia Institute Press to read during Lent.
Our friends at Sophia Institute Press are excited to sponsor a giveaway of three of their most popular spiritual classics, all of which make great Lenten reads. All three of these books were originally written in the early twentieth century by Dominican priests, and they have stood the test of time as spiritual devotionals for Lent.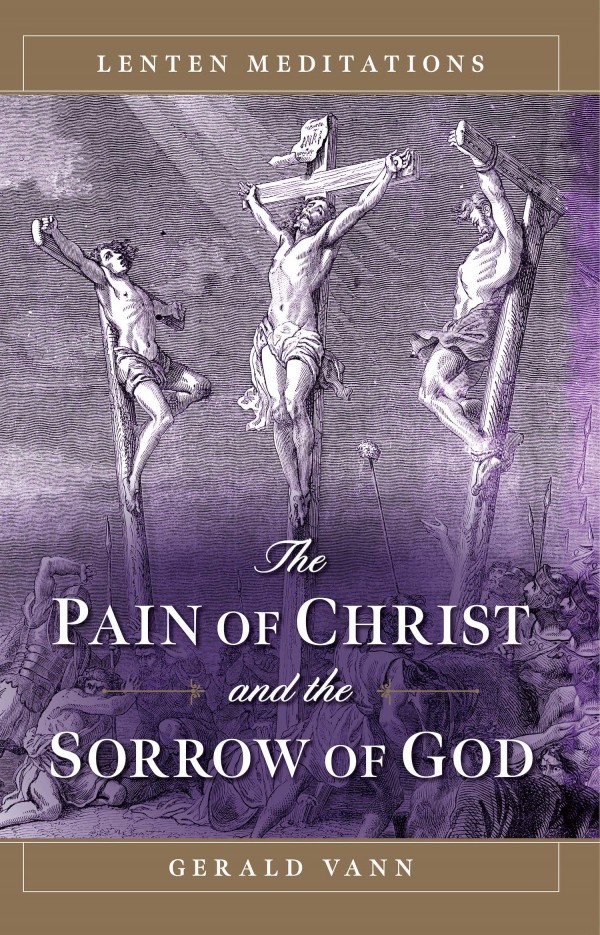 The Pain of Christ and the Sorrow of God: Lenten Meditations by Gerald Vann. This book has seven chapters: if you read one per week beginning on Ash Wednesday, you'll finish by Easter. It would make an excellent Friday devotional for Lent, especially if you are unable to attend Stations of the Cross.
From the publisher: You'll learn:
What the Agony in the Garden tells us about our own struggles, sorrows, and sins

What Christ's betrayal reveals about the depth of our love, faith, and devotion
How the scourging teaches us to rule our flesh, rather than letting it rule us
How we can replicate the stillness of Mary in our lives
Ways we can prepare for and withstand the Valley of the Shadow of Death
What the difference between the two thieves teaches us about the glory of God
How, through the sorrow of God, the world is renewed
33 Years in the Holy Land: What Jesus Saw from Bethlehem to Golgotha by Fr. A.G. Sertillanges, a priest who lived in Jerusalem. This volume is the prequel to What Jesus Saw from the Cross. I wish I had begun reading this book at Christmas! First published in 1908, this book digs into the historical and geographical details of Jesus' life and time and is written in an engaging style that will entice you to keep reading.
The publisher notes: Fr. Sertillanges masterfully unites the familiar stories of the Gospels to the peculiar circumstances and geographical surroundings of Christ's life. These stories, combined with his lyrical descriptions of the Holy Land, bring vividly to life those secret and holy places sanctified by our Lord, and will deepen your prayerful meditations and enrich your spiritual reading.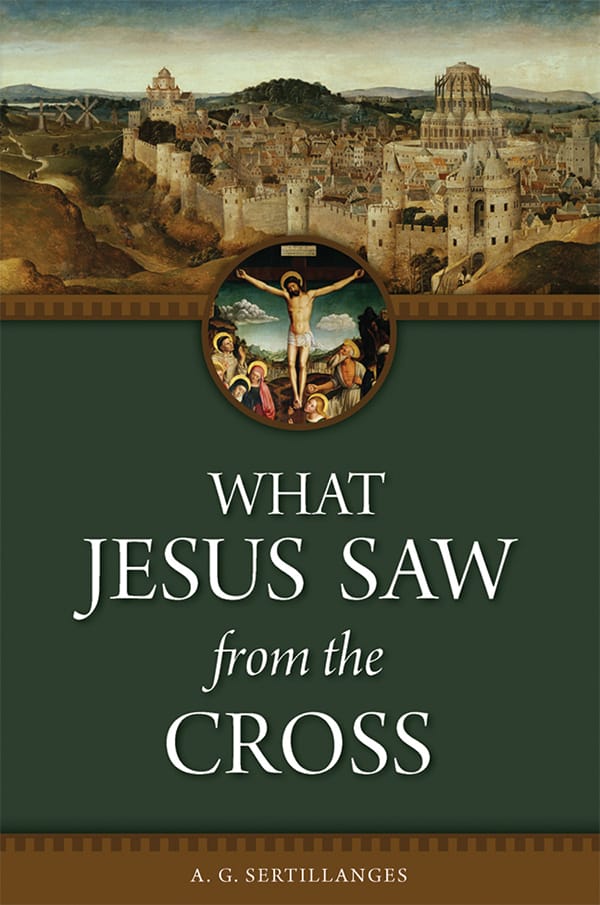 What Jesus Saw from the Cross by Fr. A.G. Sertillanges. This book adds vivid details not included in the Gospel accounts of the Passion and death of Jesus. The level of detail in this book, as in 33 Years in the Holy Land, is not only fascinating but intensifies the reader's understanding of what Jesus experienced during His final hours.
From the publisher: What Jesus Saw from the Cross will intensify your love for Jesus by burning the events of His Passion into your memory and imagination. With Jesus, you'll be jostled by crowds as you enter Jerusalem, choke on the dust of the narrow streets, experience the exotic oriental smells of the city at festival time, share the Last Supper with the disciples, stare into the face of Jesus' accusers, and be there as He dies on the Cross.
Click to tweet:
Enter to win a set of spiritual classics from Sophia Institute Press to read during Lent. #catholicmom
Would you like to win this set of three spiritual classics for Lent?
One winner in the USA will receive a copy of each of the books featured in this article. To enter, leave a comment on this article answering the question:
Which of these three books are you most interested in reading?
This giveaway is open through 11:59 PM Eastern Monday, February 14, 2022. One winner will be chosen at random from all comments on this article and will be notified by email. The winner will have 48 hours to reply to claim the prize. If the prize is unclaimed, it will be awarded to an alternate winner. Winner must have a USA mailing address to qualify for the prize. This giveaway is sponsored by the publisher, Sophia Institute Press, who will ship the prize directly to the winner.
---
Copyright 2022 Barb Szyszkiewicz
Image: Canva Pro
About the Author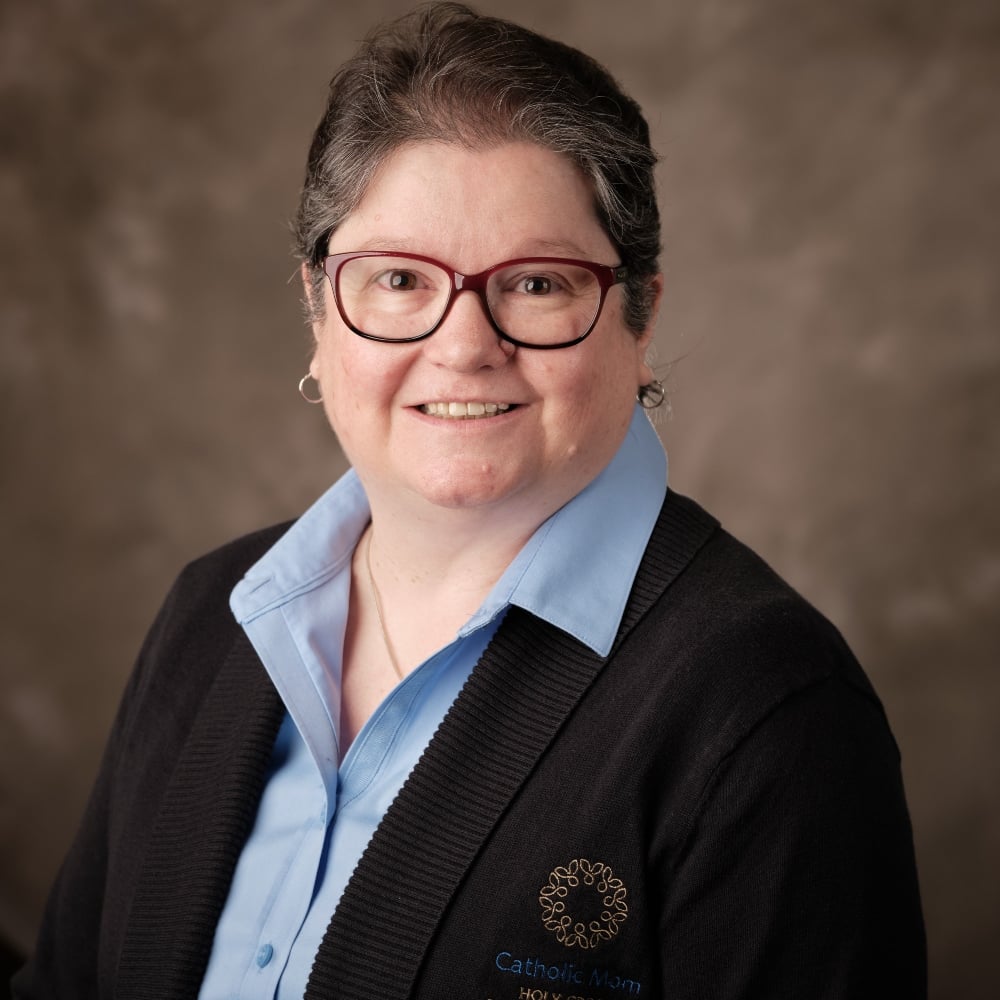 Barb Szyszkiewicz is a wife, mom of 3 young adults, and a Secular Franciscan. She is editor at CatholicMom.com. Barb enjoys writing, cooking, and reading, and is a music minister at her parish and an avid Notre Dame football and basketball fan. Find her blog at FranciscanMom and her family's favorite recipes with nutrition information for diabetics at Cook and Count. Her booklet, The Handy Little Guide to Prayer, is available now from Our Sunday Visitor.