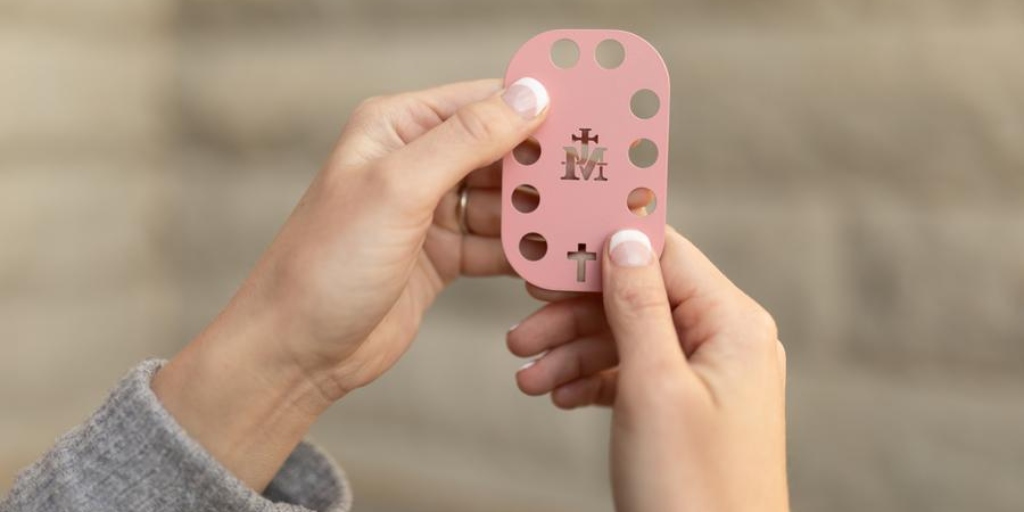 Enter to win one of 5 Rosary Cards, which will change the way you carry your rosary.
Meet the rosary you can't tangle or break. The Rosary Card from EverydayPrayerCo is described as "rosary beads for your wallet" and that's exactly what it is! Here's what it looks like: a thin, but sturdy, metal card with holes to help you keep track of your prayers. The Rosary Card is no thicker than a credit card, and it will easily slide into the credit-card slots in your wallet. With the card's smooth finish, it won't catch on your skin, nails, or clothing, and it feels substantial in your hands. If you're prone to breaking rosaries, this is a great solution for you!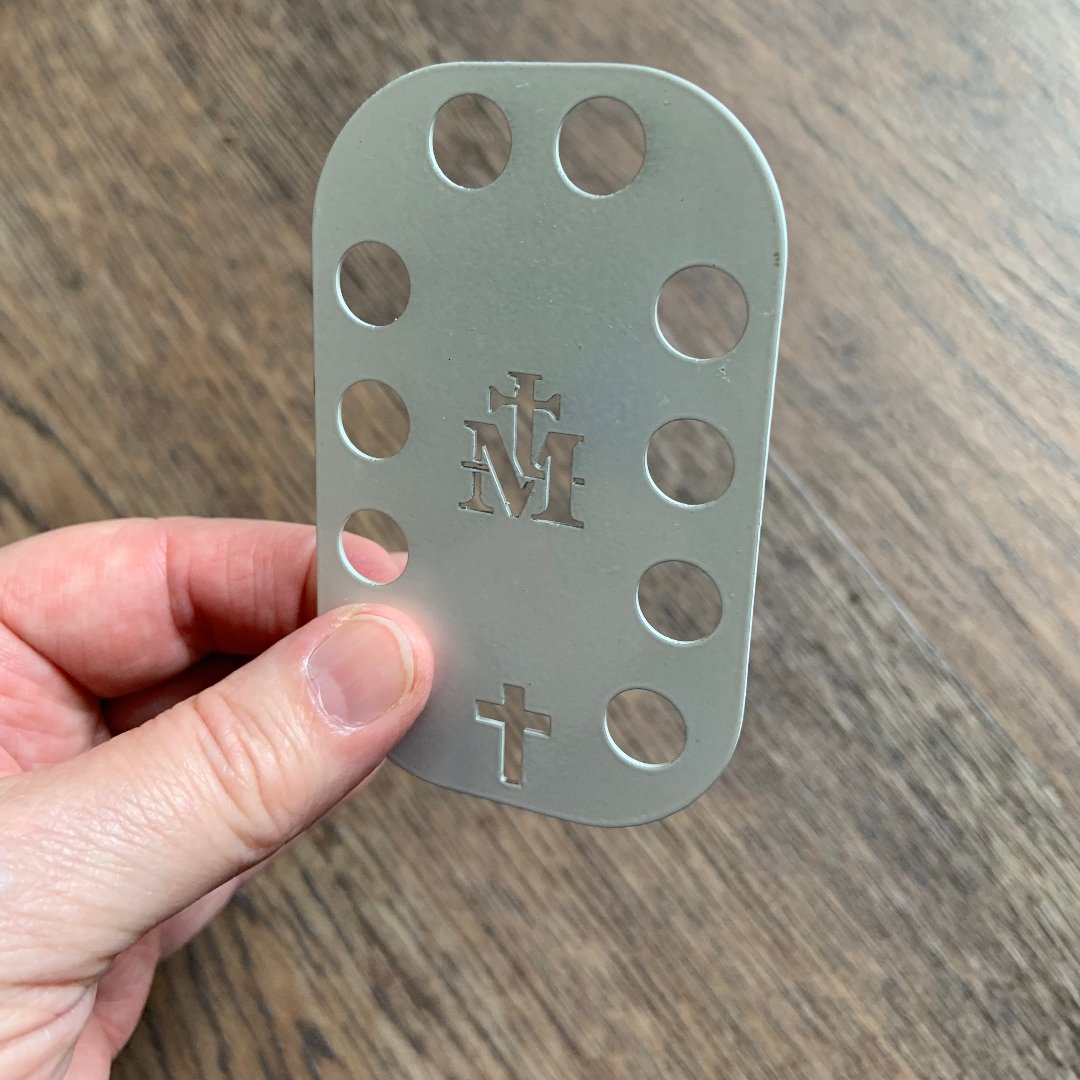 Besides its durability, I also liked that The Rosary Card is so portable. There's usually a rosary in my handbag, but I can keep this in my wallet and, when I want to pray the Rosary, I can find it a lot more easily than that rosary that has disappeared into the dark corner of my bag (and is probably tangled up).
Keeping a Rosary Card in my wallet means that I'll be able to make the most of unexpected opportunities to pray the Rosary. For example, when I'm standing in line at the grocery store, I can grab that handy card and use the time to pray a decade while I wait, rather than scrolling on my phone.
The Rosary Card is reasonably priced at $11.99 for white, pink, black, or brushed steel editions and $15.99 for copper. When you're making your purchase, you'll be asked to choose whether you want the included Mysteries of the Rosary cards in English or Spanish.
Your purchase helps others
EverydayPrayerCo shares 10% of the profits from each Rosary Card purchased with the Matt Talbot Kitchen, an outreach center for the homeless and needy in the Lincoln, Nebraska Community.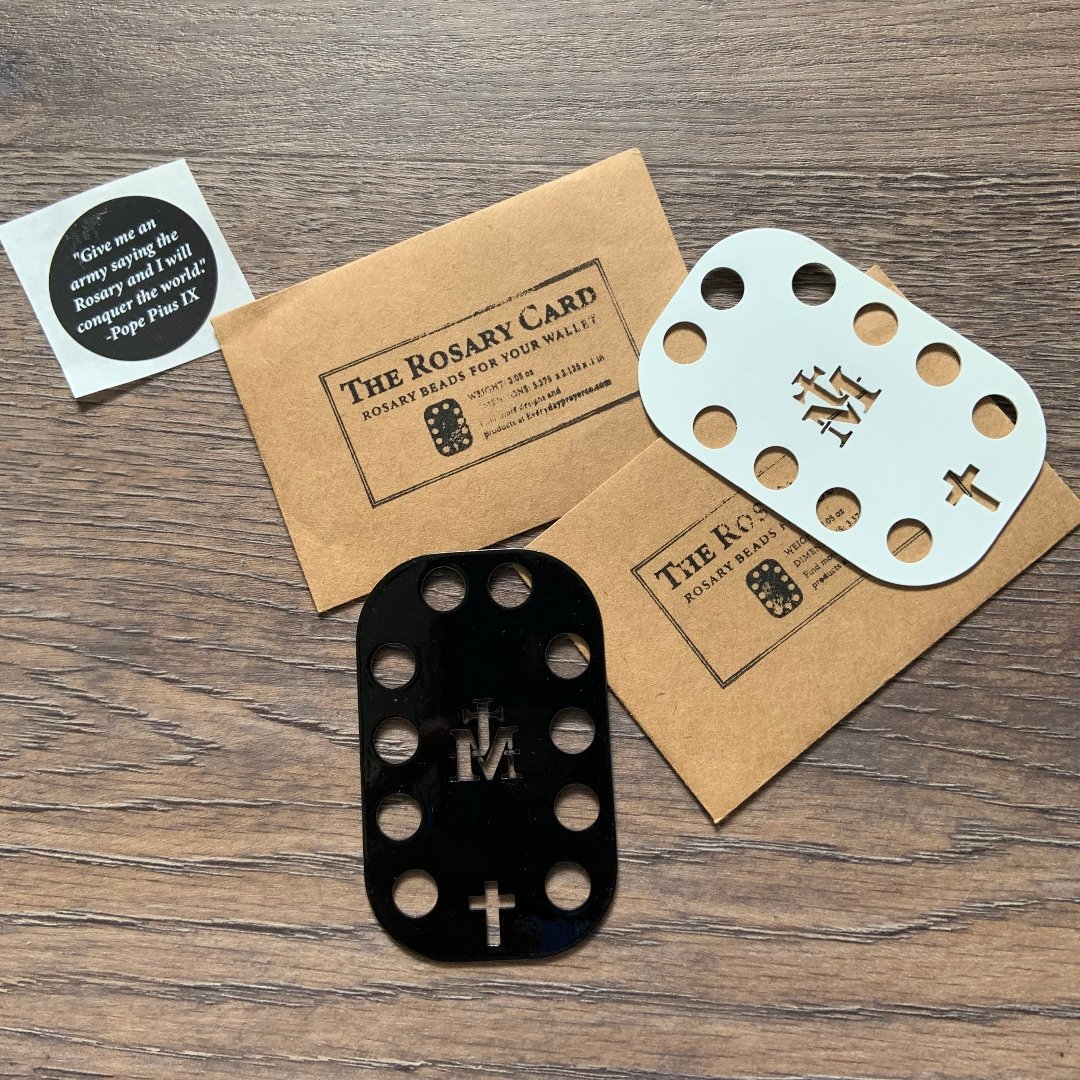 Click to tweet:
Win the rosary you can't tangle or break! #catholicmom
Enter to win your very own Rosary Card! We have Rosary Cards to give away to five Catholic Mom readers in the USA, Canada, or Mexico.
To enter our giveaway, leave a comment answering this question:
Where is your favorite place to pray the Rosary?
This giveaway is open to Catholic Mom readers in the USA, Canada, and Mexico. Comments submitted through 12:01 AM Eastern on Wednesday, September 15, 2021, will be entered in the giveaway. Five winners will be chosen at random and notified by email. Winners will have 48 hours to claim their prize. Unclaimed prizes will be awarded to alternate winners.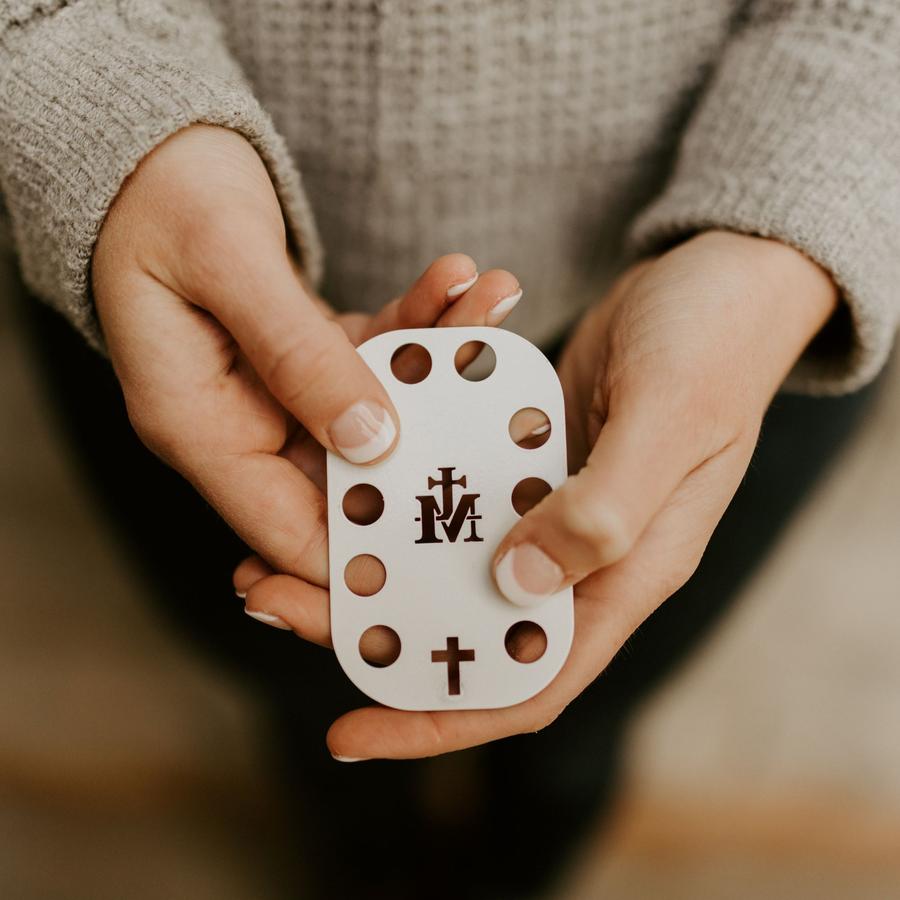 ---
Copyright 2021 Barb Szyszkiewicz
Images courtesy of EverydayPrayerCo.com, all rights reserved, used with permission; others copyright 2021 Barb Szyszkiewicz, all rights reserved.
About the Author