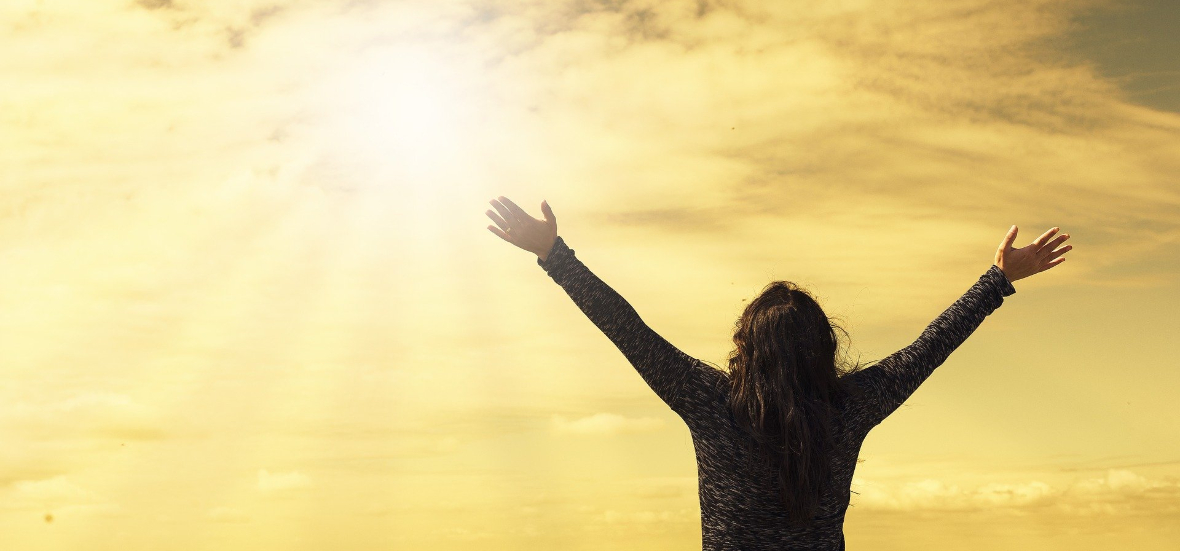 Laura Range reminds us we can give God glory even in the tough times because we know He is with us and working it for our good.
I listened as my friend joyfully shared about her new baby and birth story with me.
"My prayers have been answered," she beamed. "I prayed for a smooth postpartum time, and God heard my prayer. Things have been going great."
I smiled outwardly, but inwardly a nagging doubt crept in. My recent postpartum included a baby who woke hourly through the night, an emergency surgery to remove my appendix nine days after birth, and progesterone treatment for postpartum depression. What about my prayers surrounding my birth? Did God not hear them? Did I not pray enough? What did I do wrong?
Comparison is the thief of joy, says C.S. Lewis. Whenever we look to the right or to the left (or in front or behind us!) we're nearly always going to decrease our joy -- either from jealousy or from pride. When I compared my postpartum time with my friend's, I couldn't help but feel like the forgotten child of God next to the beloved one. It was tempting to decide that my difficult circumstances were a result of my lack of holiness (or doing something wrong), and that my friend's smooth sailing was due to her sanctity (or doing something right). Yet the reality is that God was deeply and lovingly involved in both of our circumstances, and He was using both to make us holy and to give Him glory.
Although my son caused me many sleepless nights, he was and is a precious gift of new life and a great joy in our home during the pandemic. Although having emergency surgery a week after birth was scary, God provided a community that prayed fervently, dropped meals on our porch, and sent cards and packages in the mail. We were overwhelmed by love and support and such powerful grace that increased our faith in God and His care for us. My friend can praise Him in thanksgiving for a smooth and uncomplicated birth and recovery, but I too can give glory to God for his presence, protection, and providence in my unique story. I too was cared for as His beloved child.
We can't fully understand God's ways this side of Heaven, why bad things happen to good people, or why our prayers seem unanswered at times. Yet we can trust in His character and that He is with us every moment. We can know that He is a good and loving Father, and that we are all His beloved children. He is constantly at work in our lives and uses everything for our good (Romans 8:28). All of it can give Him glory and mold us into saints if we offer it to Him. When we hold onto these truths, we begin to see more clearly with grace the ways He is with us and providing for us.
Take heart if you are going through a difficult time right now. God does hear your prayer and He is answering it in His way and His time. You are not forgotten, so give Him glory as you choose to trust in and look for His Fatherly love and care. And if this is a season of good things for you, glorify Him with humble gratitude because our blessings and accomplishments are by His grace, not from our own strength. When we choose to give God glory in whatever comes, we peacefully begin to see that life is not so much a collection of good days and bad days but rather a collection of days that are all part of a good plan.
Do you struggle to praise God because you can't see His providence? Say a Glory Be as an act of faith, and ask Him for the grace, during the good times and the bad, to believe in His good plan for you.
You are not forgotten, so give Him glory as you choose to trust in and look for His Fatherly love and care. #catholicmom
---
Copyright 2020 Laura Range
Image: Pixabay (2016)
About the Author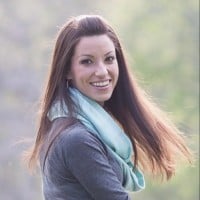 Laura Range is an RN-turned-SAHM living in rural Ohio. A wife and mother of 3 (plus one in heaven), she is passionate about marriage and family life, redeeming the culture, and cultivating community. She enjoys cooking (and eating) tasty food, crafting and DIY, good books, little moments, and keeping it real. She runs a local miscarriage ministry and blogs at Life is Beautiful.