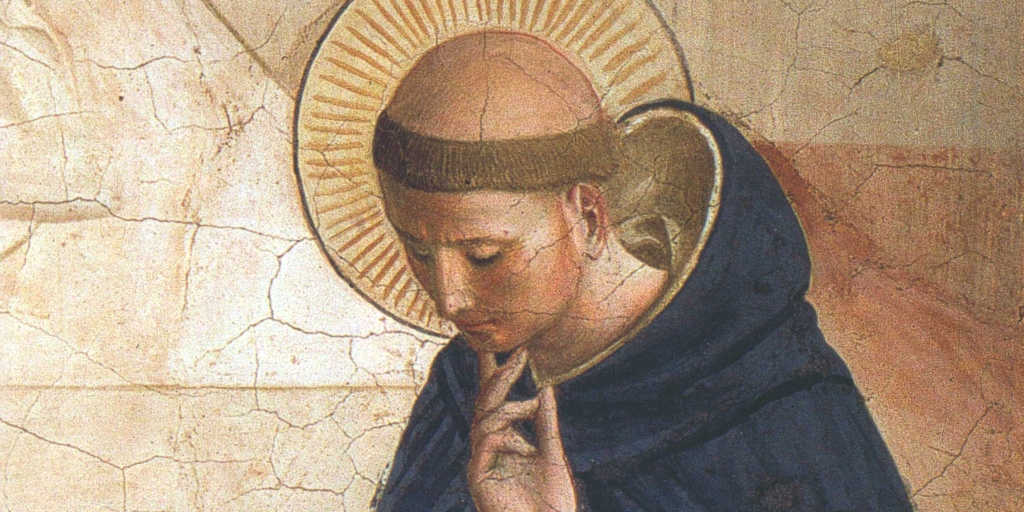 Charlene Rack reviews a new book about God's grace, by Fr. Brian Thomas Becket Mullady, O.P.
Before I open any faith-based book, I always check out the back cover, for reviews and comments. As I was perusing the back of Fr. Mullady's book, Grace Explained, I got very excited, and a thought suddenly flashed into my head. I recalled the Old Testament reading:
He said to me: "Son of man, eat what you find here: eat this scroll, then go, speak to the house of Israel." So I opened my mouth, and he gave me the scroll to eat.

"Son of man," he said to me, "feed your stomach and fill your belly with this scroll I am giving you." I ate it, and it was as sweet as honey in my mouth. (Ezekiel 3:1-3)
I said to myself, "This book sounds so 'sweet,' enticing, and life-giving. I wish I could just eat it, the way Ezekiel ate the scroll!" Of course that limits the opportunity for a good review, so I just devoured the book in the commonly accepted fashion these days … with my eyes!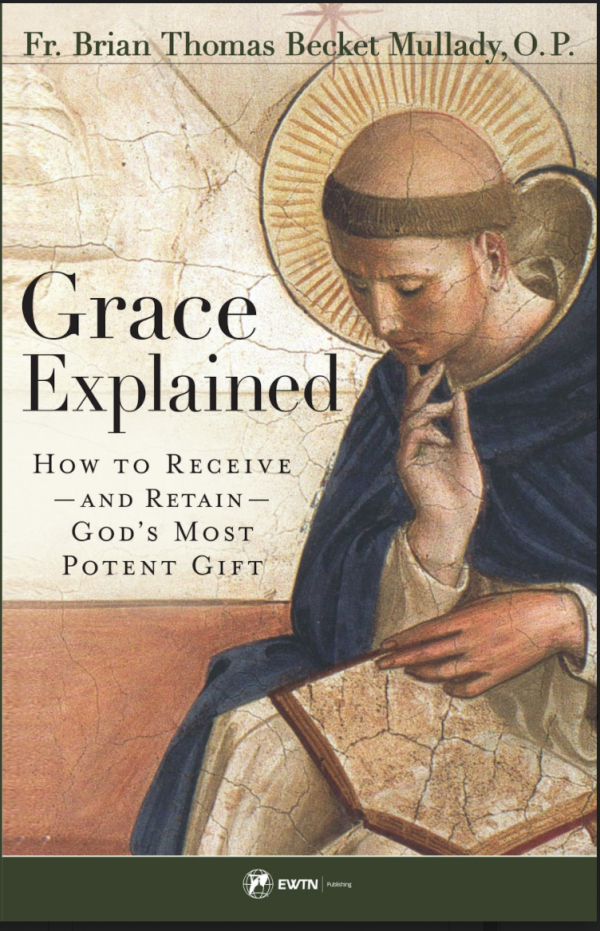 As I read, my enthusiasm grew. My usual method for doing a book review is to read through it while marking pages with a few of my favorite quotes. If I were to share all the quotes that captured my heart, that truly fed my soul, my review would be nearly as long as the book! This was a gift I could never have imagined, a spiritual journey that I really needed to travel, and I'm so much richer because of it. I read things about human nature and God's Grace that I had never heard before, all explained in an easy-to-understand manner.
On pages 6 through 21, Fr. Mullady begins our journey with these words:
To be fully alive, we must surrender ourselves completely to God, to be raised up into His own inner life; we need a supernatural view of this earthly life. Grace bestows this ability upon us. When Grace begins to transform us, we develop a deeper understanding of the Holy Trinity. We can envision the perfection of intimacy with God, to which each of us is called, and to know God as He is in Himself. (paraphrased)
In Chapter 3, Mullady goes on to say that too many people these days demand to speak in the "language of science." They question whether theoretical or metaphysical knowledge is truly knowledge. However faith is real, human knowledge! It's not merely emotional or wishful thinking, but rather "the assent of the mind to one proposition: Jesus is God."
This is a book that all the faithful must devour, because, as Fr. Mullady states on page 76
Sin darkens our ability to respond to the enlightenment of God and so to merit Heaven, and it is not possible, by our own power, to restore our access to that divine light. Grace is absolutely necessary because by grace, God enters and enlightens us, supplying for our defect with His divine power.
Take a bite, taste the sweetness, grow in Grace!
---
Copyright 2021 Charlene Rack
Image: Fra Angelico (144), detail from "The Mocking of Christ" via Wikimedia Commons, Public Domain
About the Author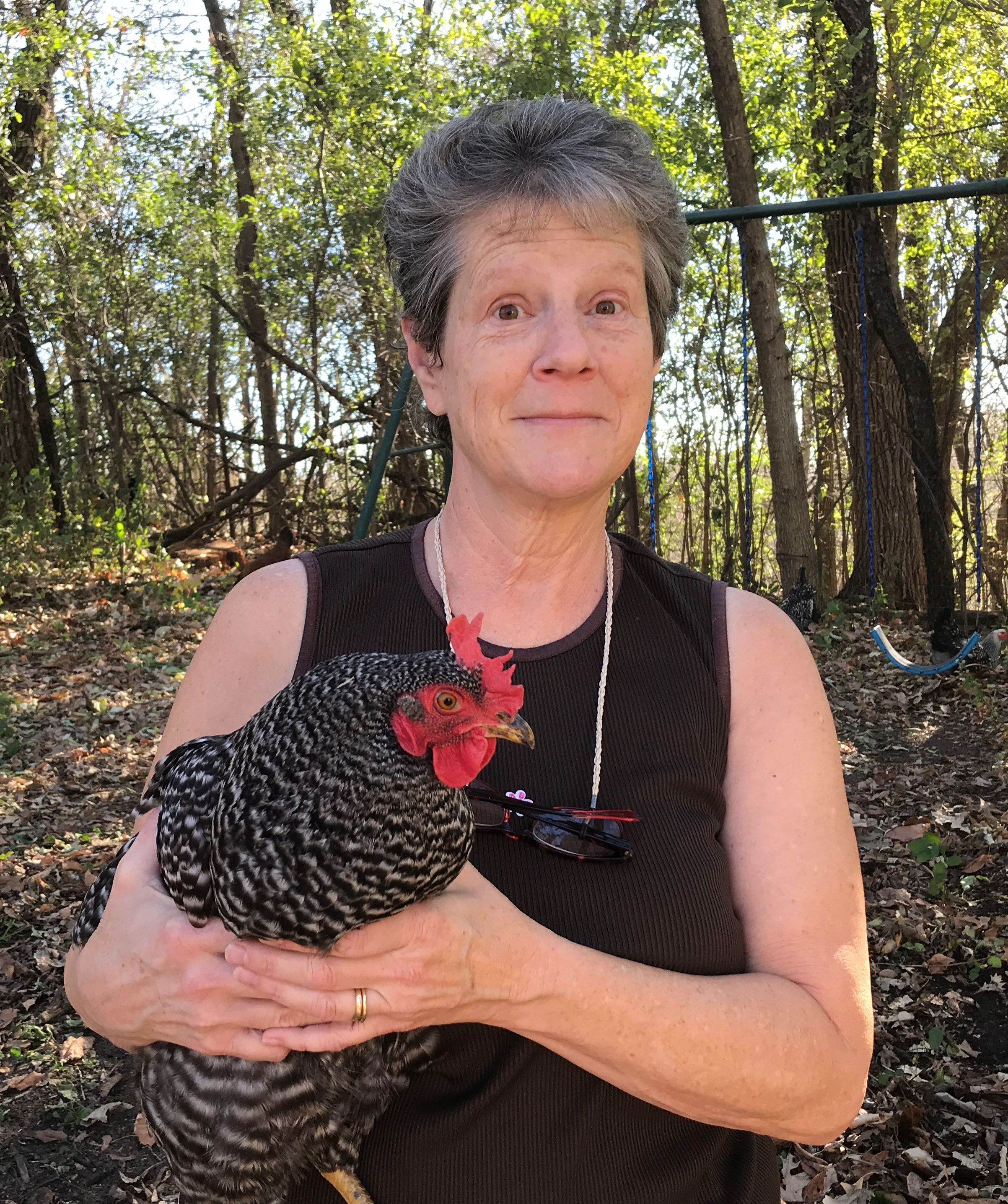 Charlene Rack grew up in the "heartland," moved south to Cincinnati, married a Catholic man, converted to Catholicism, and had three children. Along the way, she's planned many mission trips, youth groups, and pilgrimages to the March for life for teens and young adults - all carried out with her goofy sense of humor and her enthusiastic sense of adventure. Read her blog at Grandma's Coffee Soup.