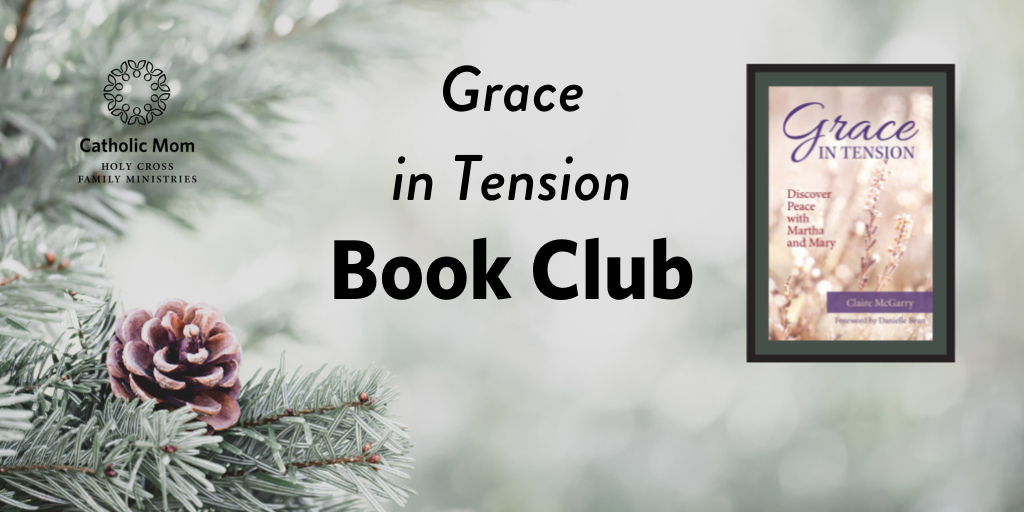 Claire McGarry explains how applying the G-I-F-T acronym to the stress and chaos of the Christmas season can transform it into grace.
Did you miss this week's Facebook Live? Review it now!
Next week we'll talk about chapters 3 through 6.
Resources mentioned in this Book Club episode:
Advent resources that help me focus on the meaning of Christmas:
The Greatest Gift: Unwrapping the Full Love Story of Christmas by Ann Voskamp
Unwrapping the Greatest Gift: A Family Celebration of Christmas by Ann Voskamp
Click to tweet:
There isn't a task on our list that cannot be carried out with love. #catholicmom
Bonus Links
Visit Claire McGarry's website, ShiftingMyPerspective.com
Follow Claire on Facebook: Claire McGarry, Author
Follow Claire on Instagram: @ClaireMcGarryWrites
Follow Claire on Twitter: @ClaireMcGarry2
Buy Grace in Tension:
Amazon (print and Kindle editions available)
Our Sunday Visitor (print editions available)
Stay connected!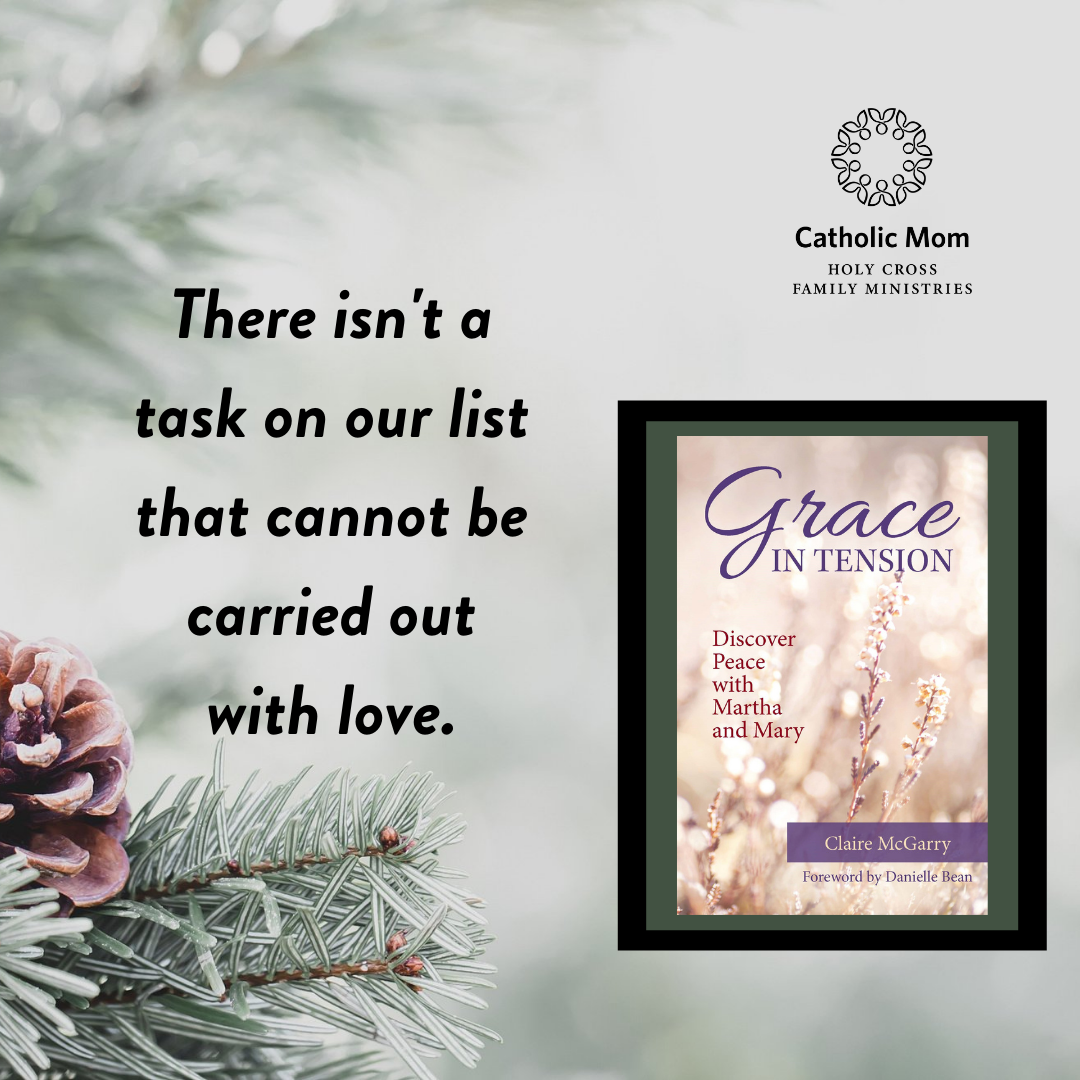 ---
Copyright 2021 Claire McGarry
Images: copyright 2021 Claire McGarry, all rights reserved.
About the Author