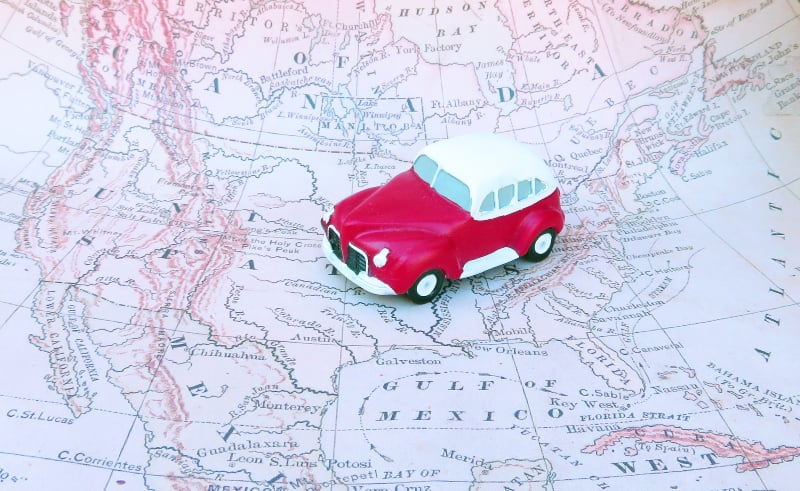 Image credit: Pixabay.com (2017)
Here are some creative ideas and practical tips for smooth family travels this summer season!
It's the summer season of travel! Maybe you, like many of my mom friends, dread the idea of driving distances with kids due to the inevitable 'I'm bored!' comments. Or maybe you do love traveling with kids.
One way or another, I'm here to say 'Hey! It's possible!" My motto is: Have kids; will travel. My experience stems from the fact that my hometown is two provinces away. Canada is divided into provinces rather than states, and they are generally larger. I live in Saskatchewan; my hometown is in British Columbia. In fact, if you've ever driven up to Alaska, you've likely driven through my hometown!
Back to point: my mom's place is 1255 km from my home (780 miles). It's a good two-day drive, typically. Two days leaves my kids grumpy, confined, and generally more irritable. Three days is the happiest. We do this drive with relative regularity (most years once, sometimes twice) and I've discovered several strategies that help to make it all bearable. I'll share mine, but I would love to hear yours in the comments too!
Copyright 2019 Jane Korvemaker. All rights reserved.
Attitude about driving
My own attitude towards the trip heavily, heavily influences the attitude of my kids. If I can find the things that are exciting about the drive ('Oh, remember that park we stopped at in Lloydminster? It was so fun!' or 'I wonder what new place we'll discover to play at in XX town. I wonder how much fun it will be to explore there!') it helps set my kids up for success by looking forward to the things for which we can be grateful.
Break it up
If you're able to break up the driving day, I've found the ideal driving time to be no more than six hours in a day; it keeps everyone happier. Sometimes this is not possible, in which case the first point here needs to be doubly emphasized when possible. I am more able to deal with whatever irritability and bickering is coming from my kids when I am not exhausted mentally from driving as well.
Entertainment - non-electronic, non-book
If you're looking for simple entertainment, I've found 'I Spy' to be the least disruptive and most rewarding game to play with the kids. Spotting license plates from different provinces doesn't work so well in Canada (much less variety) but I'm told it's a great way to keep entertained in the US. If you search for 'license plate bingo' I'm certain you can find some sheets to print out and have the kids play bingo. Or you can just call 'em as you see 'em.
There are several games on MiniTime that can be used as is or adapted. Printing a map, or maps, of your drive with details on them is great. It helps with geography, it helps with seeing progression if they can read they can name the towns we're up to next.
Asking questions like, 'What town is near the one we're in,' or 'Is there a forest with a name nearby?' are ways to increase attention and focus. A duotang (pocket folder) with printed colouring pictures or a colouring book and a sack of pencil crayons has been great. I have a duotang with papers in sheet protectors, and we've used dry erase markers on them for entertainment. The Artful Parent has some great drawing prompts that we've used and also some other fun ideas that you can access on her site.
Entertainment - book & electronic
I use electronic entertainment as my last straw saving technique. Books come before electronics in our van. The best books I've found are chapter books for readers (I find ebooks best for this), and Where's Waldo style books for all ages. The Where's Waldo style of books provides a lot of bang for your buck in terms of time spent working on each page. Other good books are flap books for younger children, maze books, word searches … these are good because they engage the mind more. My 9-year-old son loves Minecraft books and maze books. If you have a Kindle and a library card, that is one of your best resources.
I have also found that podcasts and audio books are a best friend in the van. We have favourites: Wow in the World by NPR is about two funny characters exploring the world. It is quite funny and our kids always get a good laugh. Short and Curly is from Australia and is an ethics podcast for kids. Good, fun conversations come from here and the kids enjoy it.
We also listen to Brains On!, another science-y podcast, though less enthusiastically. My 9-year-old really enjoys listening to Quirks and Quarks, though be sure to screen the topics discussed as sometimes Bob McDonald's interviews with scientists covers such things as the mating habits of … fleas. Or some other creature.
We also listen to The Catholic Guy Show podcast, though I give the recommendation with a note of caution. More often than not it is clean and truly funny, but occasionally they delve into topics that are not appropriate for children. I just skip those sections when we come to them, and my kids love the show a lot. There are several Catholic kids' podcasts, but we have not gotten into them at all. Perhaps you have and can mention them in the comments!
And audio books are always a really great way to pass the time in the van. We'll be listening to some classics on our forthcoming trip; The Wizard of Oz is first in line this time around. We will be bringing devices with us. We have a tablet for downloading Netflix and Amazon shows for when we need it. I really do use this only when I feel like my sanity is starting to go, though. Too much show-watching does not create a lasting happy effect in my kids, and I find a variety of activities is truly my best friend here. If you do use devices, just make sure that it is rendered safe for use for kids, as it is so easy to access porn unintentionally.
Prayer
I love saying the Rosary while driving. While on road trips, I work hard to say a Rosary with everyone in the van at least once. I recently bought a beautiful book, The Illuminated Rosary, from Gracewatch Media, that has a classic painting depicting each mystery for every prayer of the Rosary. It's amazing, and it's a great way to engage the visual sense while praying the Rosary and I highly recommend it. It is not needed but can add a lot to family Rosary prayers.
Starting and ending our day with a prayer of thanksgiving is also much needed. It helps to provide an avenue of gratitude for the gifts we have received and continue to receive in our travel. As you are reading this, I am currently in the wilds of British Columbia, in the midst of a forest in the Rockies, on a long road trip of exploration with my kids. As I said before, I love praying the Rosary while driving, so if you need any prayers be sure to include your name below so that I can pray for you or your intentions while we are traveling!
Image credit: By Hunter Johnson (2017) Unsplash.com, CC0/PD
Praying for you mamas this summer and for all your adventures with your family! I'd love to know what your strategies are for road trips with your kiddos! Leave a comment below with your preferred way to keep sanity in your van while on the road!
---
Copyright 2019 Jane Korvemaker
About the Author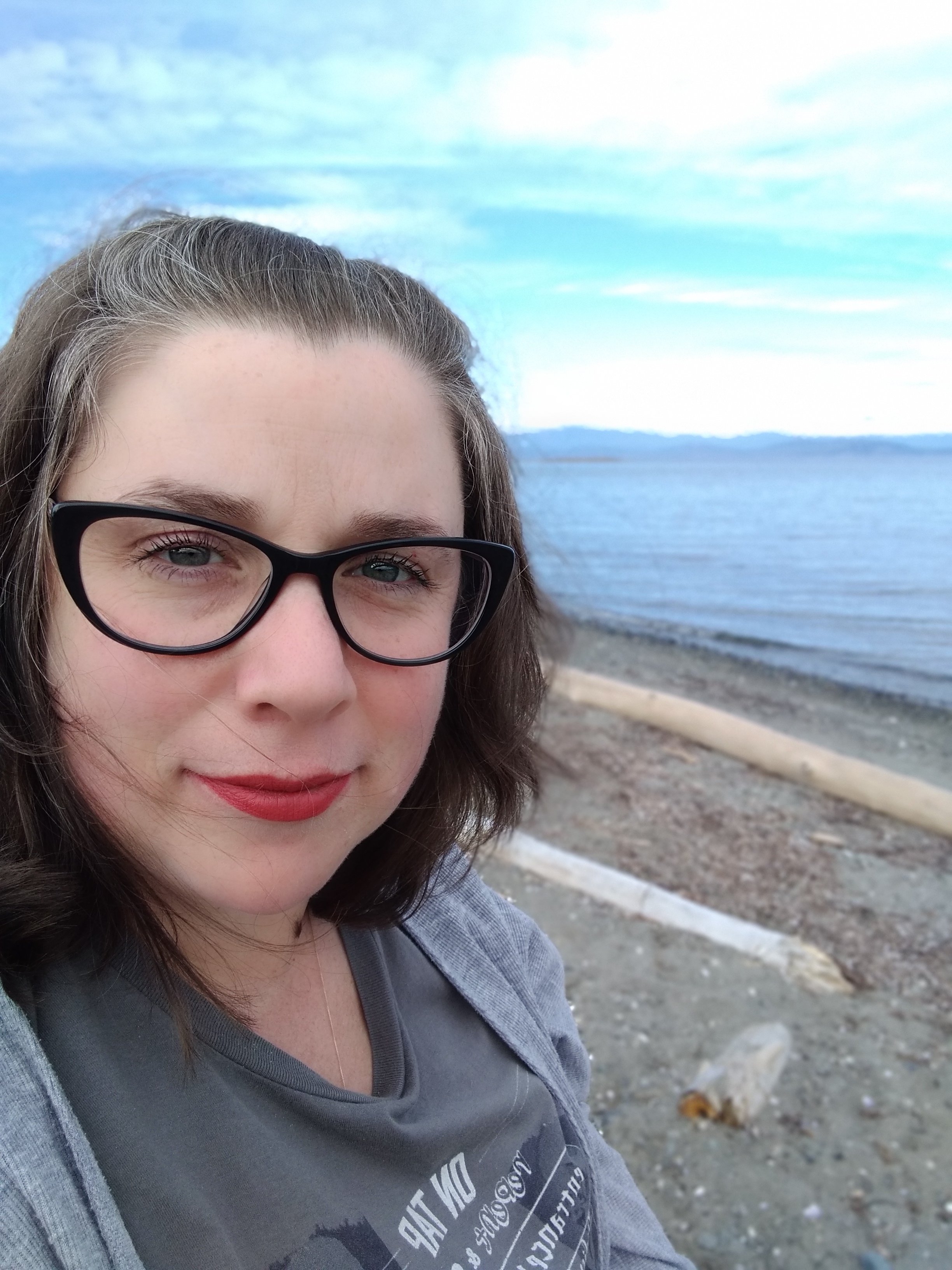 Jane Korvemaker loves food, family, wine, and God (perhaps not in that order). She holds a Certificate in Culinary Arts, which pairs perfectly with her Bachelor in Theology. A former Coordinator of Youth Ministry, she writes from the beautiful and cold province of Saskatchewan, Canada. She works from home and takes care of her three very hard-working children. Jane regularly blogs at AJK2.ca.