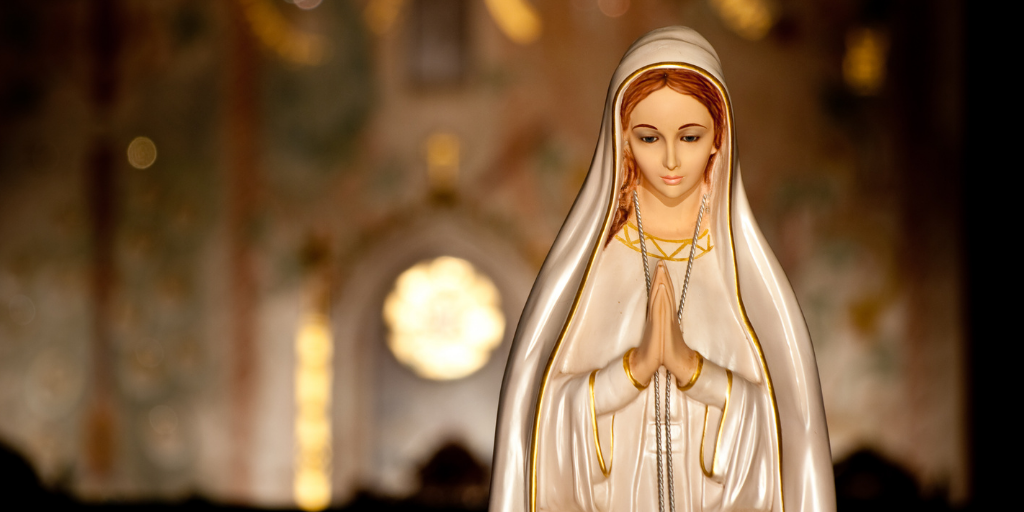 Patti Armstrong recommends ways to nurture a love of the Blessed Mother in our children.
"What books would you suggest for my children so that they could grow with Mary?" It was a question someone posted on Facebook. Brilliant!
Shouldn't we all grow with Mary? After all, Jesus grew up under her watch. "And Jesus grew in wisdom and stature, and in favor with God and man." (Luke 2:52)
When my Catholic faith was reawakened as a mother in my thirties, the embers of a once ardent love for Our Blessed Mother easily reignited. It was a love that had first been planted in childhood particularly through two of my favorite movies: The Song of Bernadette (1943) about our Blessed Mother's appearances in Lourdes France to Bernadette Soubirous, a young French girl and The Miracle of Our Lady of Fatima (1952) about her apparitions in Portugal in 1917, to three shepherd children.
Children love easily, as many a worn stuffed animal attests to. They were given to us to love and guide to heaven. Who better can do that than the Blessed Mother whom God trusted with His only-begotten Son?
When my own love for Mary reignited, it was natural — unstoppable — to share that with our children. They too loved the movies about Our Lady of Fatima and Lourdes, and took easily to her as their Mother in Heaven.
Imagine how pleasing it is to Jesus when we teach our children to love His mother. And loving the Blessed Mother opens our hearts to receive all her help in bringing us to Heaven with Jesus. Here are some ways that my husband and I nurtured a love of the Blessed Mother in our children.
Beautiful Books
We read every night to our children, so we included books about Jesus and the Blessed Mother. We are now reading to our grandchildren. Two of the best children's books I have ever come across are Anthony DeStefano's newly released Our Lady's Picture Book, a sequel to Our Lady's Wardrobe. The images in both books are stunning. The new one highlights Mary's unique role in salvation history by explaining some of her most famous titles, including Our Lady of Perpetual Help, Our Lady of Loreto, Our Lady of the Assumption, Our Lady, Star of the Sea, Our Lady of the Rosary, Our Lady, Mother of Mercy, Our Lady, Queen of Peace, and the Immaculate Heart of Mary.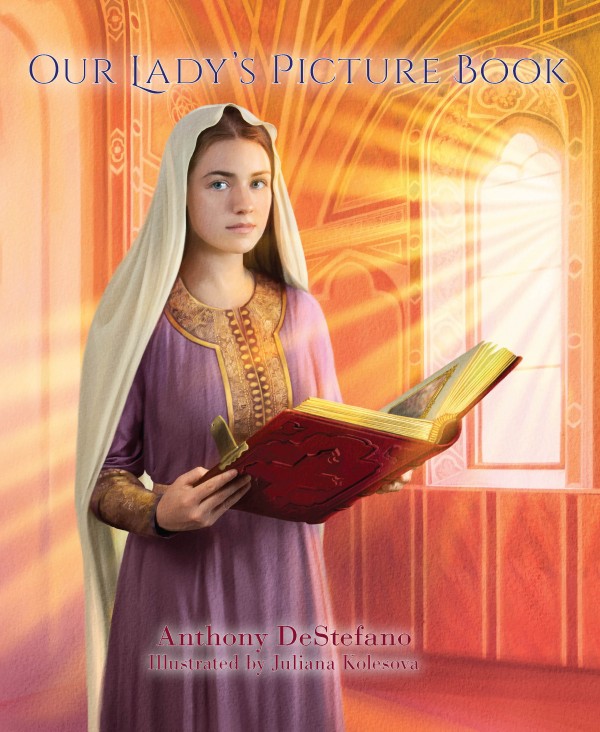 The images are captivating even for adults, and children learn to ask Our Lady to intercede for them with Jesus in all circumstances. Together with Our Lady's Wardrobe, it gives children a deep understanding that Mary will always lead us to her Son Jesus Christ.
Make the Blessed Mother a beloved part of the family
That means hanging up her picture and having a statue. Our house has several of both. Children care about what is hanging on their bedroom walls so a beautiful image of their Mother in Heaven or a statue, will be something they gaze upon helping them to feel closer to her.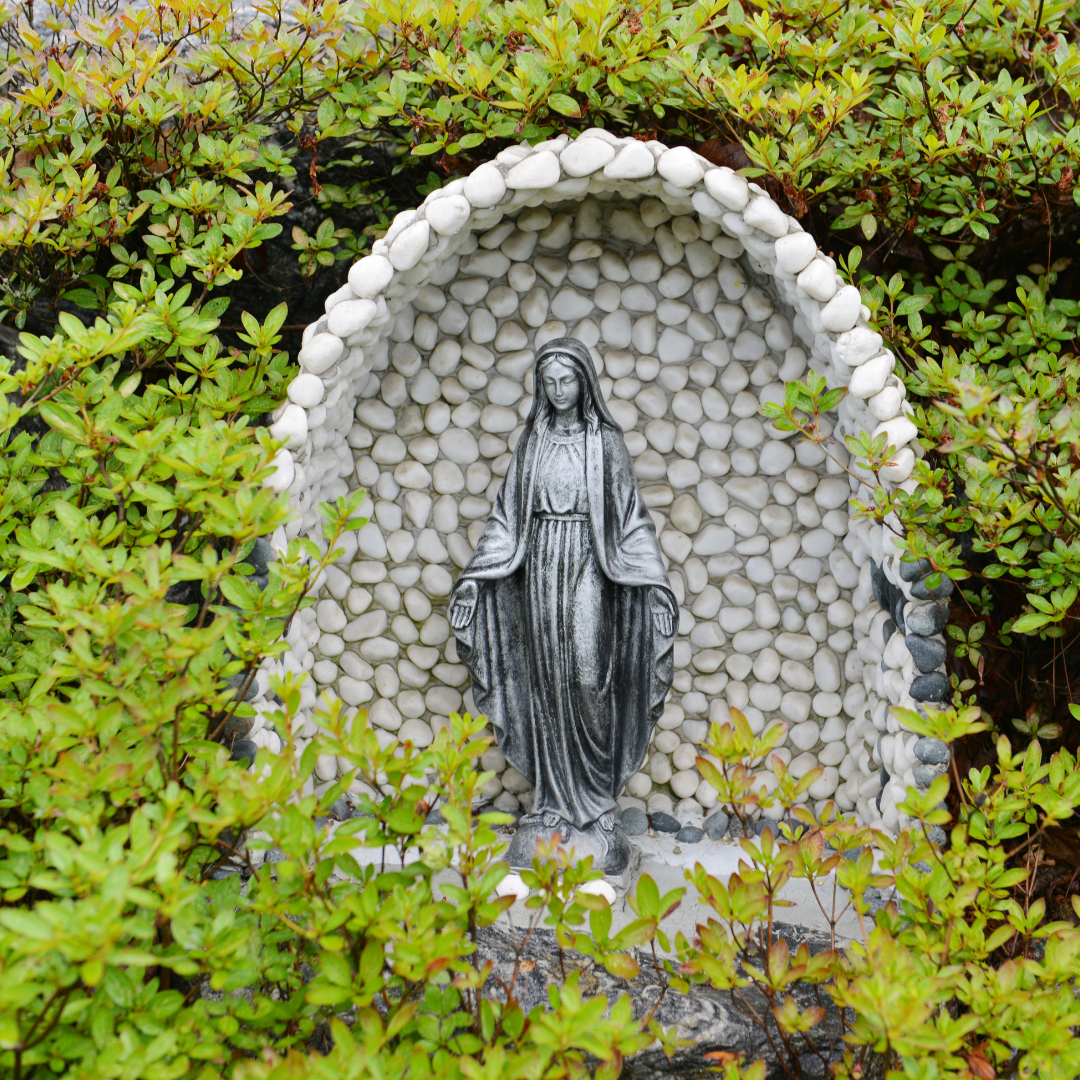 Sing Together
Children love to sing and lifting our voices to heaven in song is a form of prayer. There are very many beautiful songs about our Blessed Mother to sing together. Two of my favorites are Sing of Mary and Hail Mary, Gentle Woman.
Teach the Hail Mary
Don't just teach children the words, but also the meaning behind the words. By teaching our children that it is actually a Jesus-centered prayer from the Bible, they will not only love and use the prayer, but they will also understand it.
"Hail Mary full of grace, the Lord is with you" is from the Bible when the angel Gabriel appears to Mary during the Annunciation of the Lord (Luke 1:28). He greets her: "Hail Mary, full of Grace," It reveals that Mary is full of God's grace, without original sin and "the Lord is with you" shows that Mary is chosen by God to carry our Savior, Jesus Christ.
"Blessed are you among women, and blessed is the fruit of your womb, Jesus." After learning she was pregnant, Mary visited her cousin Elizabeth who said those words in Luke 1:41.
"Holy Mary, Mother of God, pray for us sinners now, and at the hour of death." Here, we acknowledge that we sin and need help so we are asking her to pray for us now and at the end of our life when we will meet Jesus.
CLICK TO TWEET
With these simple beginnings, growing with Mary can be the start of a relationship to last an eternity. #catholicmom
With these simple beginnings, growing with Mary can be the start of a relationship to last an eternity.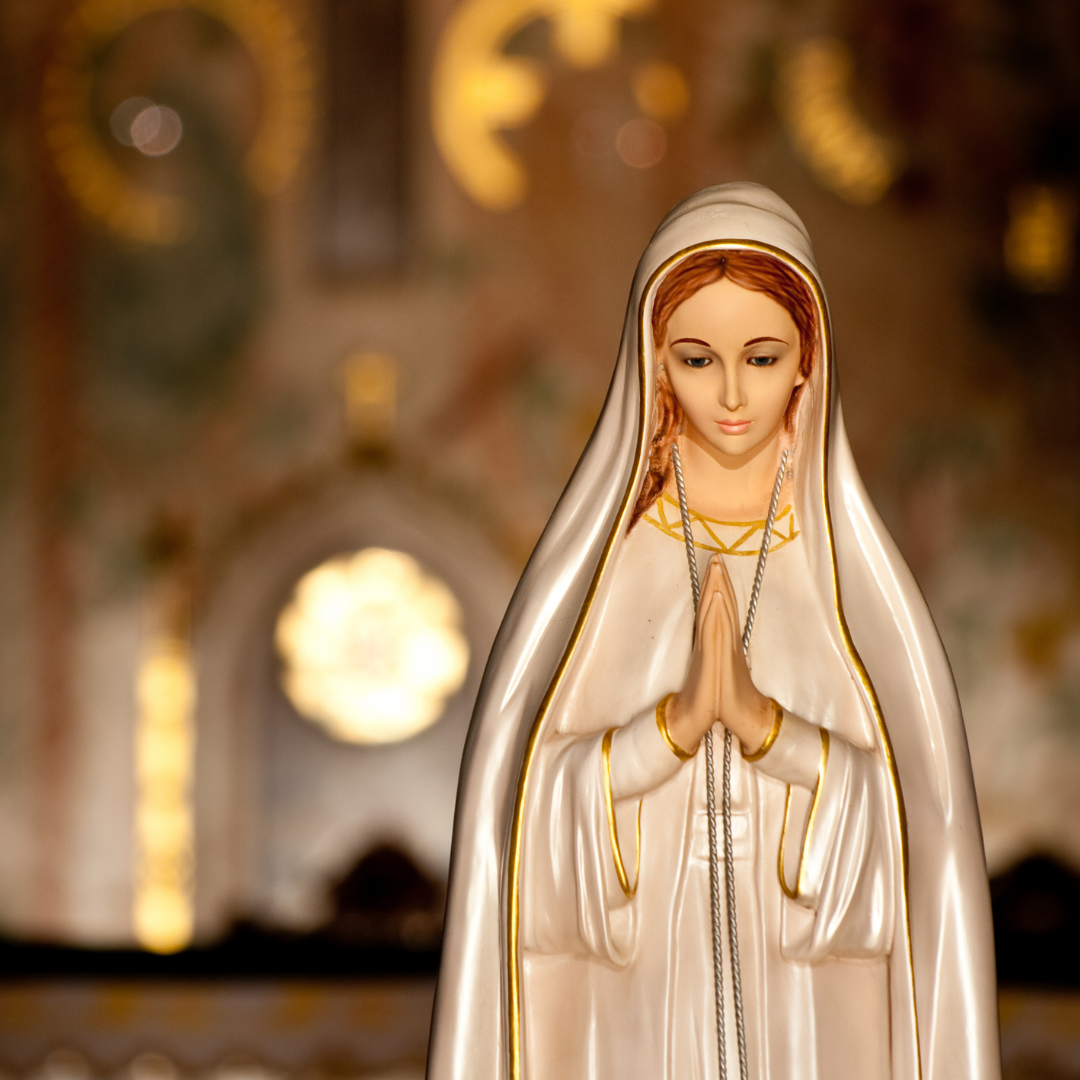 ---
Copyright 2021 Patti Maguire Armstrong
Images: Canva Pro
About the Author