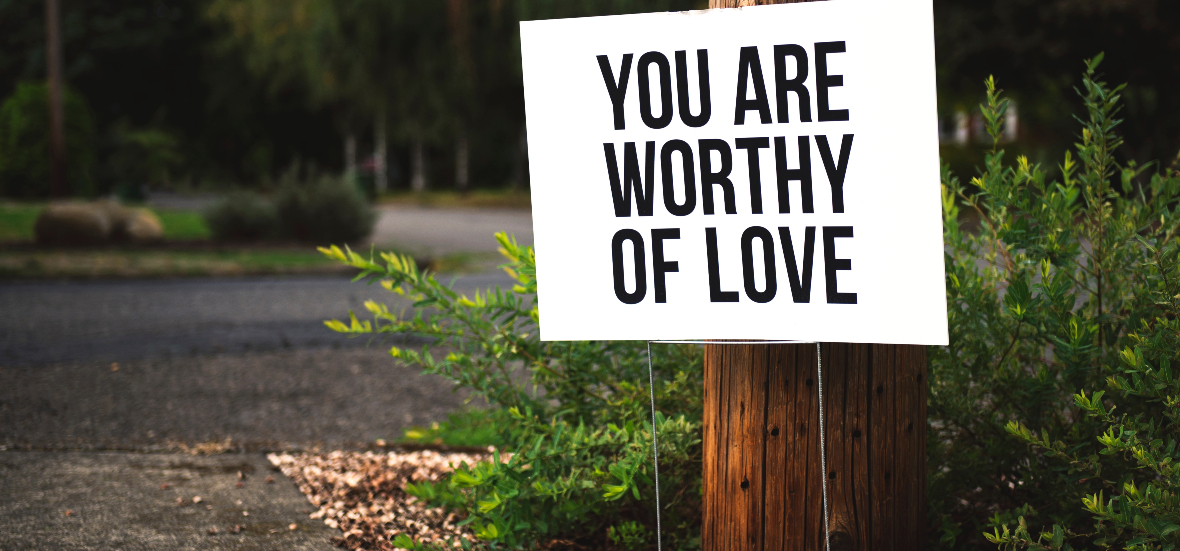 Christie Anne Luibrand finds the answer to an eternal question in the word of God.
As a clinical social worker, I have heard and seen a lot of pain.
Often people would sit across from me, wondering aloud if they were lovable, if they were worth fighting for, if anything they said or did mattered. Hundreds of people. People of different ages, different ethnicities, different genders. It's a universal question I am sure we have all asked at one point or another in a moment of darkness. As a Christian woman, I have been taught that God loves us infinitely. However, it is so innately human to ask … how? How do I know God loves me?
If you are a Christian, then the answers can be found in His word. One of the simplest answers to this question is that God never forces His love upon anyone. Love is consensual, and God respects us enough to invite us into His love without demanding it. God has given us everything we need to find our way to Him if we so choose, and He longs for us to do so. For centuries people have looked to the stars and asked if there is something greater, and that is due to a desire He has placed into our hearts. The Catechism puts this beautifully:
In many ways, throughout history down to the present day, men have given expression to their quest for God in their religious beliefs and behavior: in their prayers, sacrifices, rituals, meditations, and so forth. These forms of religious expression, despite the ambiguities they often bring with them, are so universal that one may well call man a religious being. (Catechism of the Catholic Church, 28)
We can find God through the world and its beauty, other people, Scripture. You have probably heard the same reading repeatedly at each wedding you attend: 1 Corinthians, chapter 13. If you are like me, your eyes have glazed over even if it is one of your favorites. Let us take time now to revisit it, because it lays out exactly what love is and what it is not.
If I speak in human and angelic tongues but do not have love, I am a resounding gong or a clashing cymbal. And if I have the gift of prophecy and comprehend all mysteries and all knowledge; if I have all faith so as to move mountains but do not have love, I am nothing. If I give away everything I own, and if I hand my body over so that I may boast but do not have love, I gain nothing.

Love is patient, love is kind. It is not jealous, [love] is not pompous, it is not inflated, it is not rude, it does not seek its own interests, it is not quick-tempered, it does not brood over injury, it does not rejoice over wrongdoing but rejoices with the truth. It bears all things, believes all things, hopes all things, endures all things. (1 Corinthians 13: 1-7)
What Paul is referring to is agape, the Greek word for unconditional love of God. The love of God is patient and kind. It is always forgiving, always waiting, always faithful. The love God has for you is not easily angered. Yet while God's love is unconditional and keeps no record of wrongdoings it is like that of a parent. As a parent myself, I love my children with unconditional love, but because I love them, I discipline them. It would not be loving of me to allow my children to do anything they would like without regard to others, because that will not help them grow into autonomous and successful adults.
God does not delight in evil or our wrongdoings, but He does ask us to obey His rules and grow from them because He loves us. It always trusts, always hopes, always preserves. God is for us; He is never against us (Romans 8:31). Why would you ever wish for someone you love to fail? 1 John continues by saying,
In this way the love of God was revealed to us: God sent his only Son into the world so that we might have life through him. In this is love: not that we have loved God, but that he loved us and sent his Son as expiation for our sins. (1 John 4:9-10)
That is to say that God has shown how much He loves us by sending Christ Jesus in order to reconcile us to Him. He did so not because we loved Him first, rather it was an offering without demanding anything in return. "Beloved, since God loved us so much, we ought to love one another … God lives in us, and His love is perfected in us." God asks us to take the love He has been given and to extend it to those around us in order to share that spark of joy. In doing so we become the very people who can help lead others to His love.
If you question just how to show that love to others, go back to 1 Corinthians 13; it is laid out perfectly. I encourage you to implement an "attitude of gratitude" whenever you doubt the love God has for you. Take time to reflect on your life and the small (or large) blessings He has bestowed on you, simply because He loves you. Is there one person in your life who always brings a smile to your face? How beautiful are the sun rays peeking through the clouds? Life can feel monotonous and meaningless if we do not take the time to notice those things, which are gifts of love. How can we extend that love to others, who may be doubting that God loves them as well?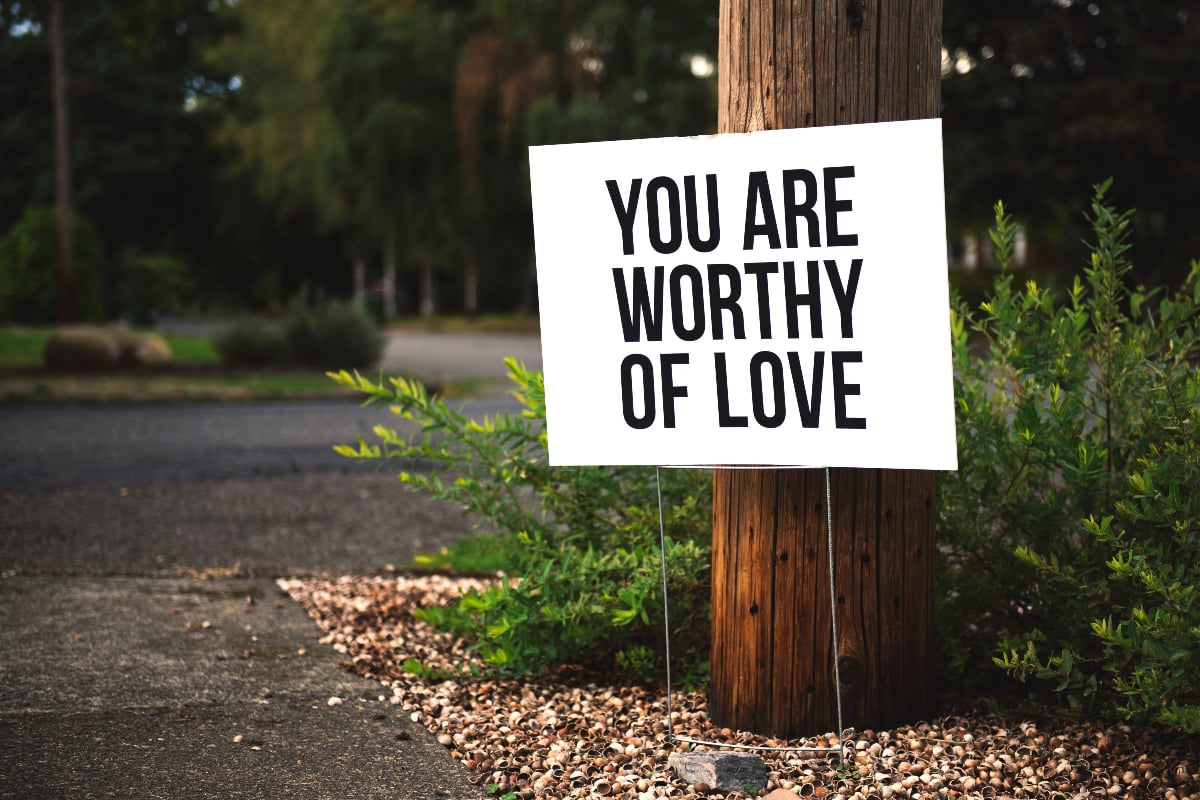 ---
Copyright 2020 Christie Anne Luibrand
Image: Tim Mossholder (2018), Pexels
About the Author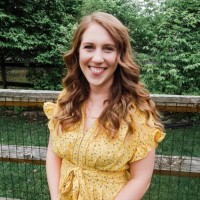 Christie Luibrand, MSW, LISW is a therapist turned stay-at-home mom with two little ones. She blogs at Her Daily Fiat where she writes about motherhood, faith, and wellness.