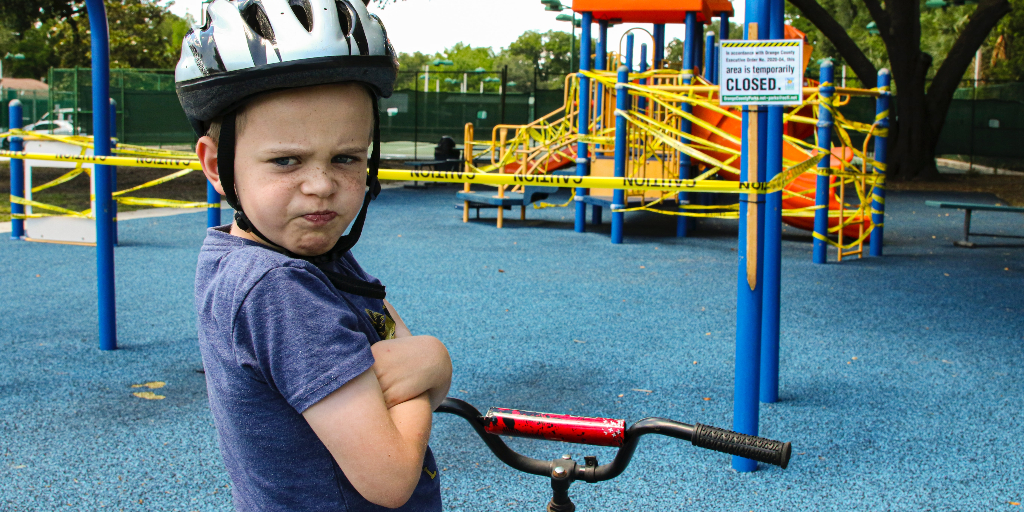 Rachel Bulman reviews a new children's book that includes plenty of wisdom for parents as well.
Time for a confession: I am a recovering yeller. Right before I found out I was pregnant with our 5th and 6th (yes, twins), I had a sit-down with the family and told them that I was giving up yelling. I apologized for how it had likely hurt them and for my lack of maturity to not have committed to this sooner. I'd say we are doing pretty good even with all of the new hormones and bodily discomforts of carrying the twins.
But controlling emotions is a lifelong journey and I was excited to pick up this book on anger from Ignatius Press' How to Handle My Emotions series. Though Anger! is a colorful and brilliantly illustrated children's book, I knew that there would be nuggets for myself and other adults within these pages, too.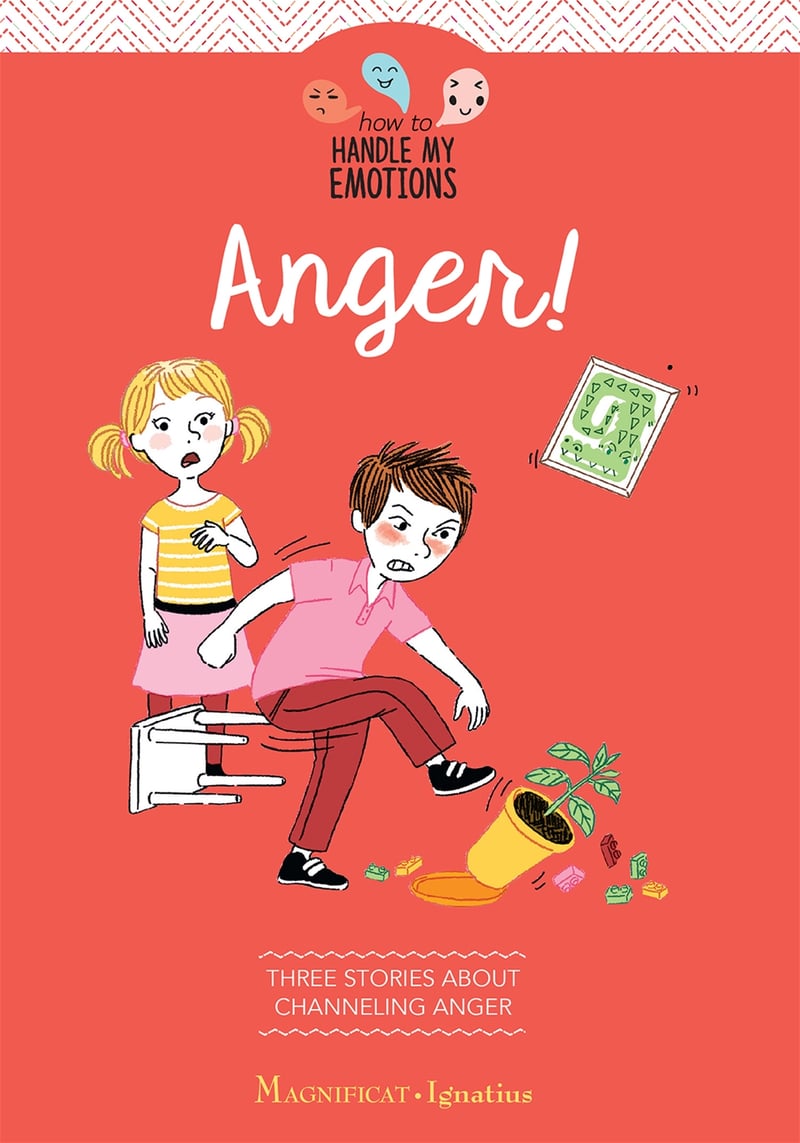 Anger! offers three different stories about channeling anger: Tim losing his temper after a playground misunderstanding, Charlotte's no-good day, and Elliot's search for justice in the line at the amusement park. All of the stories felt like they mirror my own life, and practical advice is brilliantly woven throughout!
The book uses colorful text for important lines and arrows with pop out text to draw attention to practical tips. Using language that any child (recommended 7 and up) could understand, the stories draw you into the event at hand and allow you to see where you may have made mistakes when dealing with anger and frustration in the past.
At the end of the book, the authors gather all of the stories and ask the reader to think deeply about what they have learned. My favorite paragraph begins this section:
Anger is often said to be a nasty failing. But anger is neither good nor bad. It's an emotion that arises whether you want it to or not. It's what you do with anger that's good or bad - for you and for others.
I found that when my children did not know how to deal with their anger, it became the only means of dealing with frustration. And when they hear from others outside of our household, that anger is bad, it causes a false attachment of goodness to only pleasant emotions, and leads one to believe that if they struggle with anger, then they must be a bad person. Inevitably, telling my children that it's okay to be angry, it's okay to feel wronged, but it's what we do with it that matters, has been a conversation starter towards healing.
Click to tweet:
I found that when my children did not know how to deal with their anger, it became the only means of dealing with frustration. #catholicmom
This book is, of course, not a magical fix-all. It provides the groundwork for real conversations, for healing, and for an ongoing journey towards restoration. Truth is, that I wish I had found this book sooner. It will help in beginning conversations like this with my younger children which is a lot easier than reorienting the older two.
In the end, Anger! is a great tool for anyone dealing with children or dealing with anger. The tips are pragmatic and unassuming. I don't think the reader will feel overwhelmed or patronized. And whether you're young or old, this book will give you some action items to begin using right away.
---
Copyright 2021 Rachel Bulman
Image: Mick Haupt (2020), Unsplash
About the Author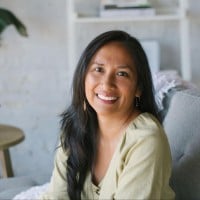 Rachel Bulman joined the Catholic Church in 2008. She is a wife, mother, writer, and speaker, but most of all, she is a child of God. She has a weakness for the Eucharist and really good ice cream, obviously not at the same time. Get to know more about Rachel at RachelBulman.com or follow her on Instagram, Facebook, and Twitter @rachelbulman.