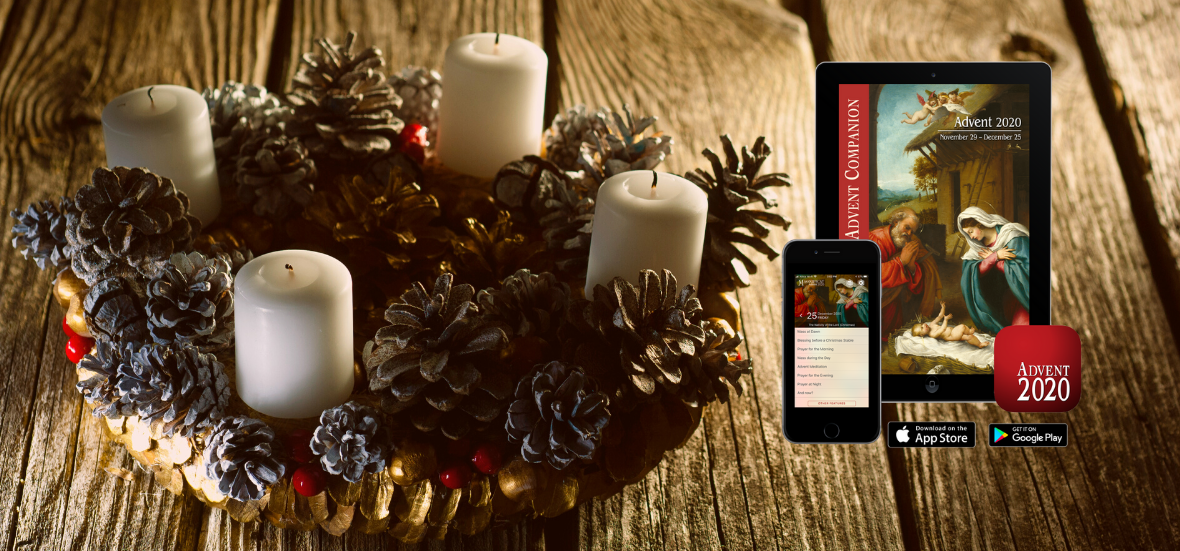 Barb Szyszkiewicz offers a preview of the 2020 Magnificat Advent Companion app.
Here's what you get in the 2020 Magnificat Advent Companion:


Morning, Evening, and Night Prayer for each day, based on the Liturgy of the Hours
Mass readings and prayers for each day
Daily Advent meditation, by a variety of Catholic authors
Advent chants with audio
Blessings for your Advent wreath and Christmas tree
O Antiphon prayers (December 17-23)
Advent Stations (a beautiful set of 7 meditations on Old Testament events that reveal how God prepared the world for the coming of the Savior)
Prayer before a Christmas Stable
and more!
Accessing the Magnificat resources through an app allows you to select the size of the type for the readings and prayers, and you can even set reminders for Morning, Evening, and Night prayer.
This year's feature art is
The Nativity
by Lorenzo Lotto (c. 1480-c.1566).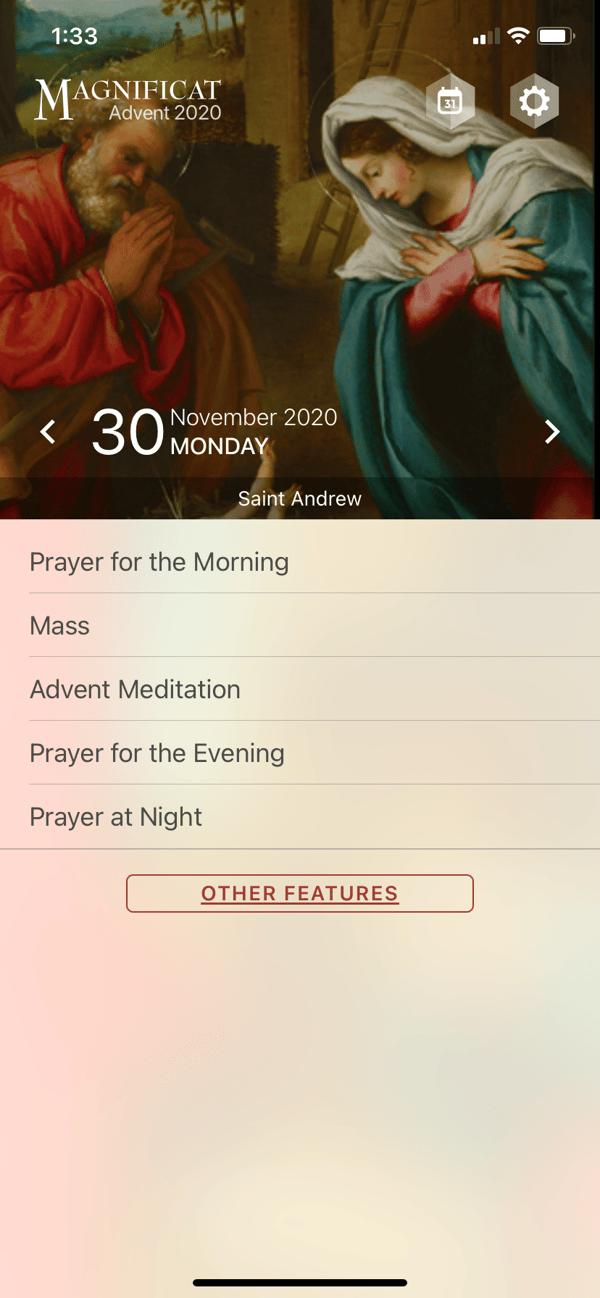 To win a copy of this app, simply comment with "Team iOS" or "Team Android" so we know which prize to send you. When they're gone, they're gone.
UPDATE: Thanks for your interest! We have given away all the available codes. You can purchase the app at the link above for only $2.99.
CLICK TO TWEET
The Magnificat Advent companion app is loaded with daily prayer features and bonus content. #catholicmom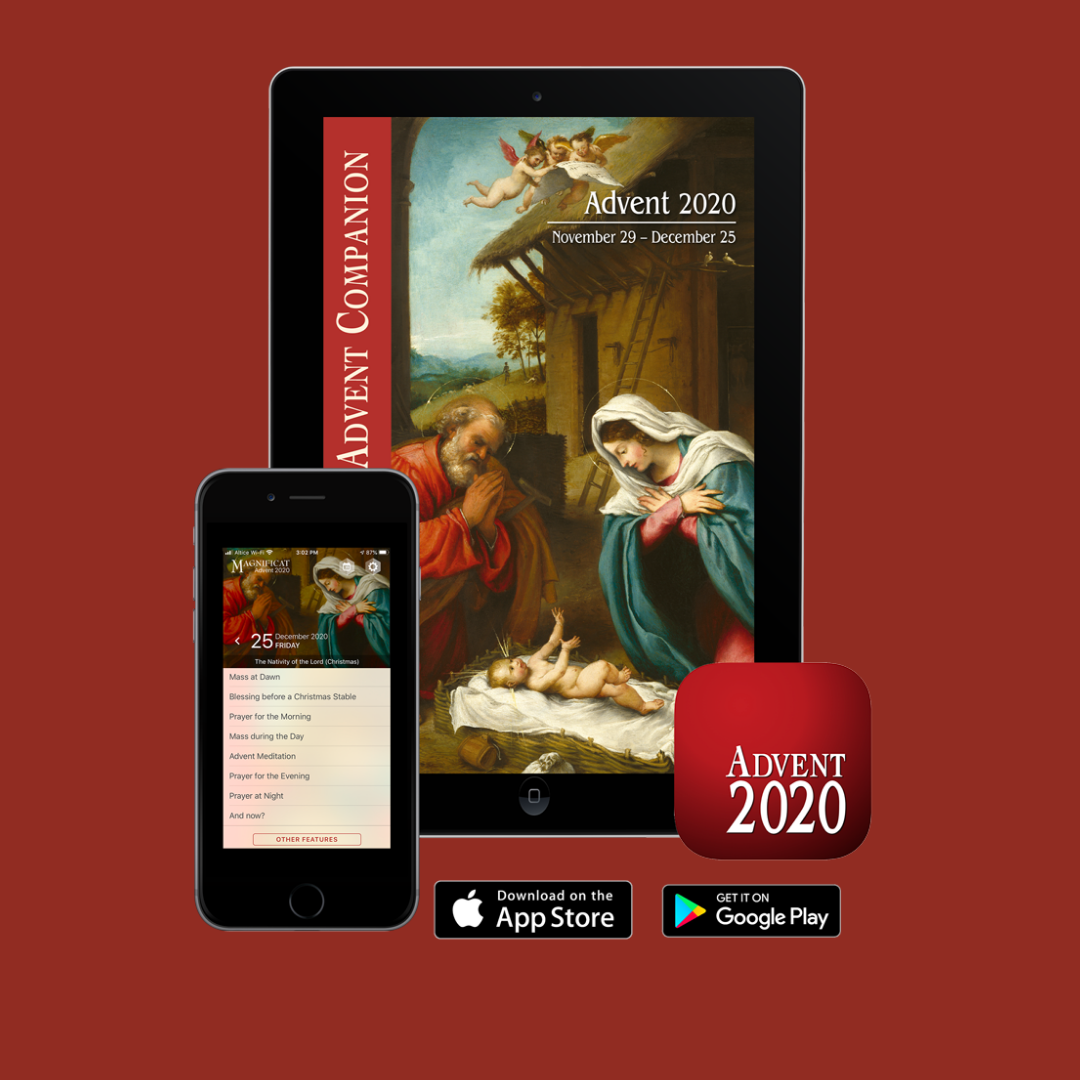 ---
Copyright 2020 Barb Szyszkiewicz
Images (top to bottom): created in Canva.com using stock elements and visuals provided by Magnificat Advent app; app screenshot.
About the Author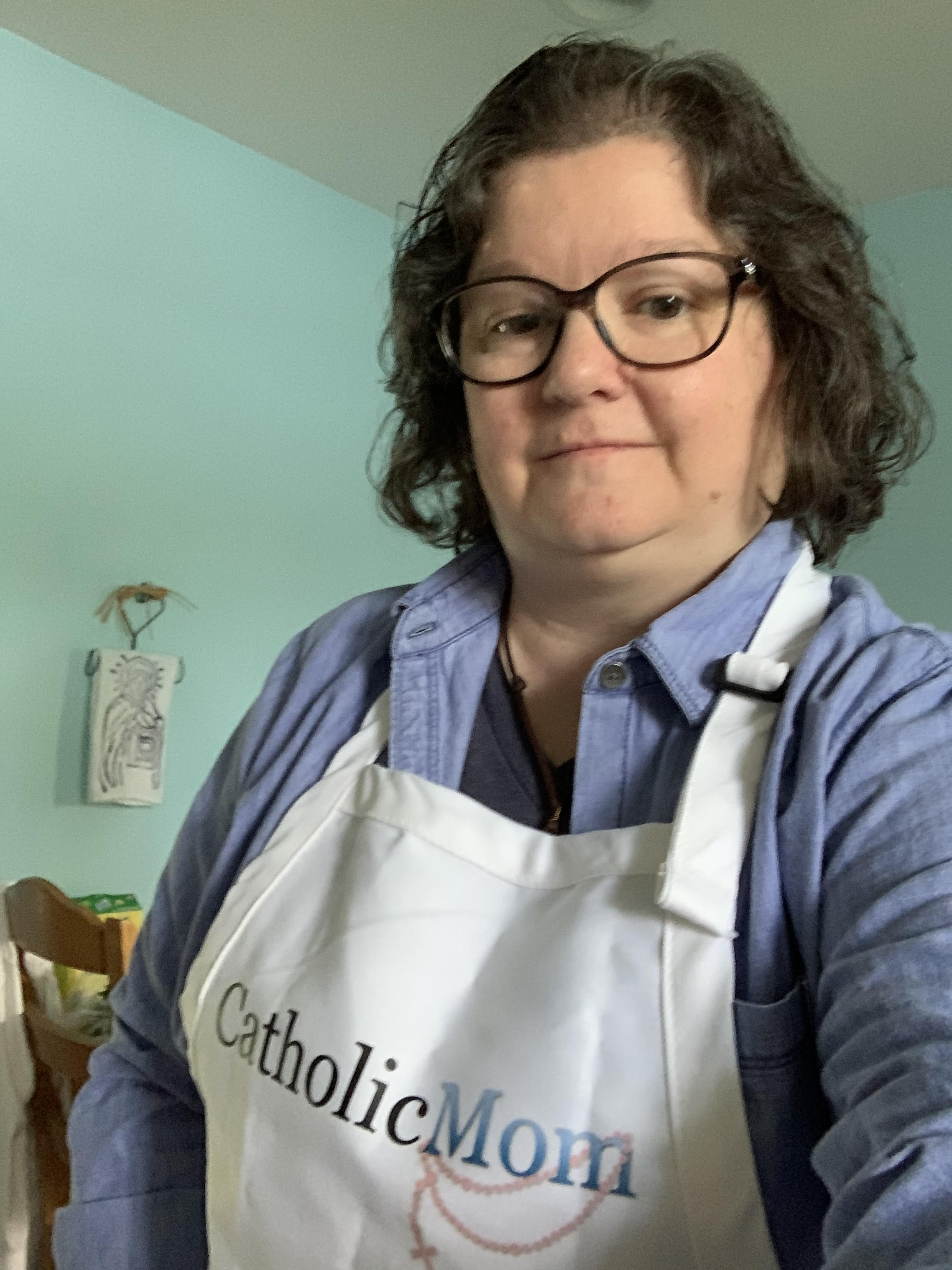 Barb Szyszkiewicz is a wife, mom of 3 young adults, and a Secular Franciscan. She is editor at CatholicMom.com. Barb enjoys writing, cooking, and reading, and is a music minister at her parish and an avid Notre Dame football and basketball fan. Find her blog at FranciscanMom and her family's favorite recipes with nutrition information for diabetics at Cook and Count. Her booklet, The Handy Little Guide to Prayer, is coming in May 2021 from Our Sunday Visitor.