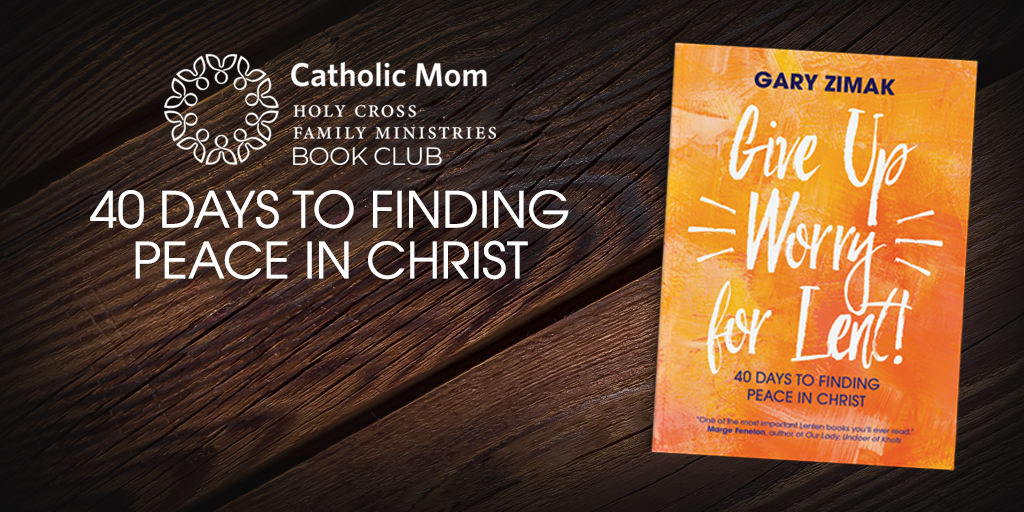 You're invited to join our latest book club, hosted by bestselling Catholic author Gary Zimak!
Are you trying to kick the worry habit?
Do you want to let go of anxiety and find the peace that comes from trusting God?
We're so excited to begin a new Book Club in March, featuring the #1 bestselling book by Gary Zimak, Give Up Worry for Lent: 40 Days to Finding Peace in Christ.
Gary Zimak makes no secret about the fact that he's a worrier, which makes him the perfect person to write encouraging books for other people who worry too. Give Up Worry for Lent is a devotional for people who make a habit of worrying. I appreciate that Gary never takes the tactic that if only you trusted God more, you magically wouldn't experience anxiety anymore. He does talk about trust, but in a way that encourages the reader instead of dismissing their suffering.
Each day's reflection begins with a short Scripture passage; following this, there's a reflection (about a page long), an area called "Respond" with a spiritual action item, often including a way to turn around the tendency to worry or be anxious and instead, turn to God. A short prayer wraps up the day's section.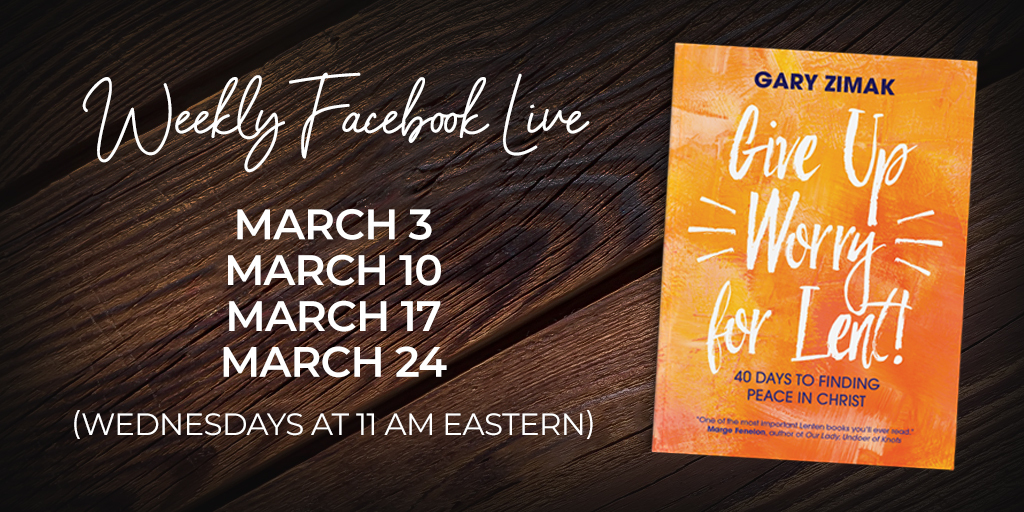 Here's how it works:
Gary will host a series of 4 Facebook Live presentations each Wednesday at 11 AM Eastern, beginning March 3. Special Book Club articles by CatholicMom contributing writers will be posted at 1 PM Eastern each Saturday in March. If you subscribe to our Daily Digest or Sunday Brunch newsletters, you'll find those articles included.
CLICK TO TWEET
Let go of anxiety and find the peace that comes from trusting God. #bookclub #catholicmom
Let this be the year you give up worry
and find your peace in Christ!
This book frequently sells out on Amazon, but you can get a jump on your Book Club reading, by ordering your copy of Give Up Worry for Lent from Ave Maria Press with this special offer: use promo code LENTCM to save 20% off the cover price of the book and get free shipping too! This promo code expires April 30, 2021.
Do you prefer ebooks? Ave Maria Press has links to purchase a copy for all varieties of e-readers.
Check out Danielle Bean's interview with Gary Zimak about this book on the Catholic Momcast.
We can't wait to get started with this latest Book Club,
and we look forward to your comments on our articles and
during the Facebook Live sessions!
Invite your friends or parish women's group to join us, and be sure to sign up for our Book Club emails to receive advance notice of new Book Clubs and convenient links to our Book Club articles.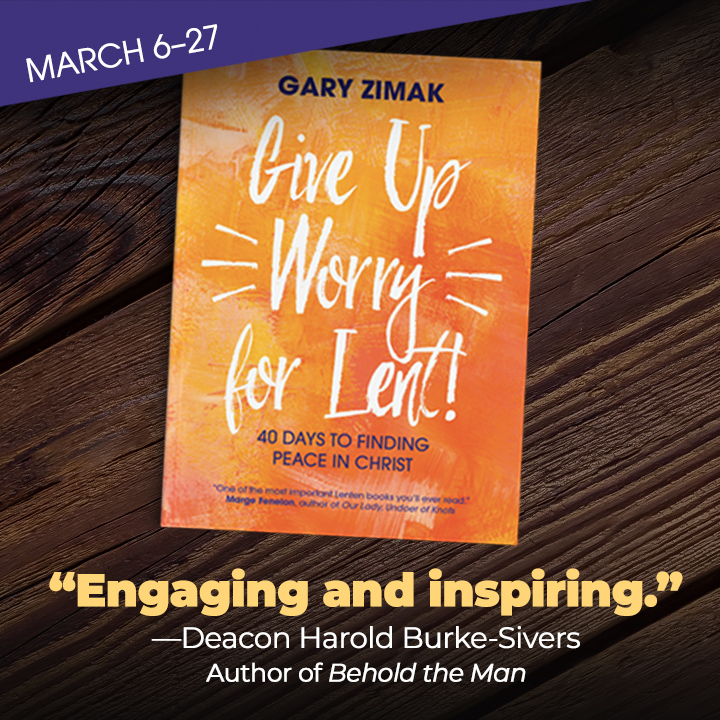 ---
Copyright 2021 Barb Szyszkiewicz
Images courtesy of Ave Maria Press. All rights reserved.
About the Author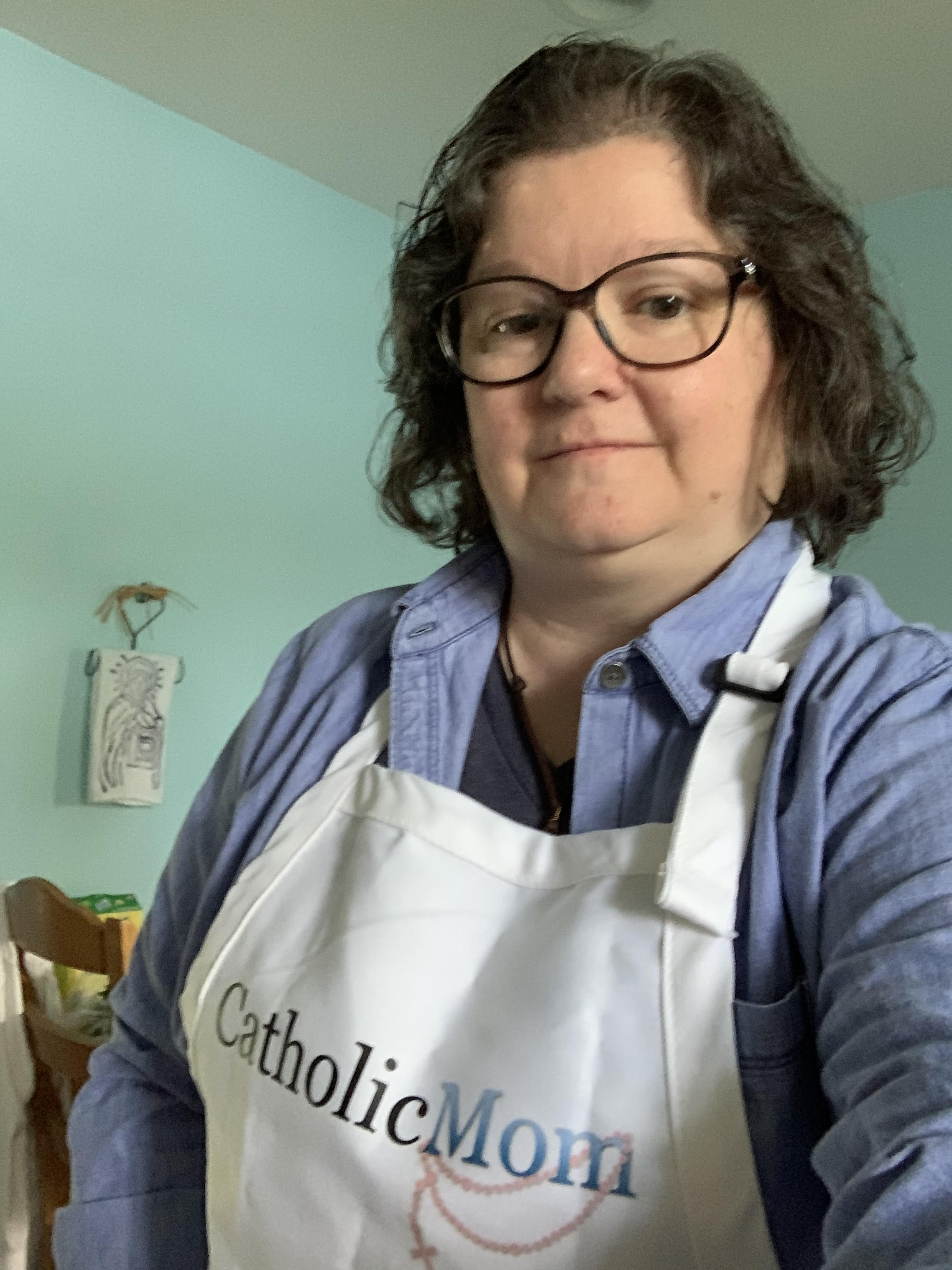 Barb Szyszkiewicz is a wife, mom of 3 young adults, and a Secular Franciscan. She is editor at CatholicMom.com. Barb enjoys writing, cooking, and reading, and is a music minister at her parish and an avid Notre Dame football and basketball fan. Find her blog at FranciscanMom and her family's favorite recipes with nutrition information for diabetics at Cook and Count. Her booklet, The Handy Little Guide to Prayer, is coming in May 2021 from Our Sunday Visitor.