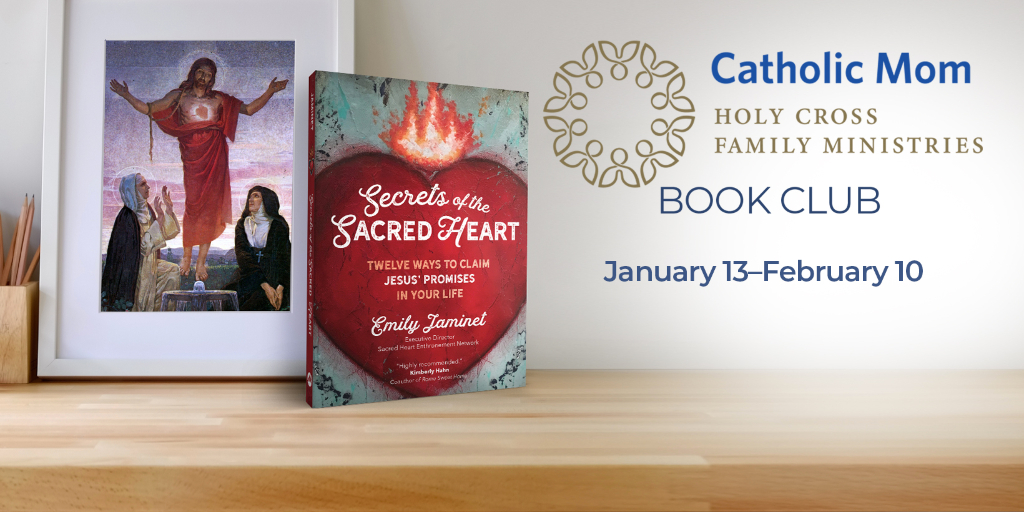 Our own Emily Jaminet will kick off our first Book Club of 2021 on Wednesday, January 13 on Facebook Live!
Are you longing for peace in your family or more graces in your life?
We're so excited to begin a new Book Club next week, featuring Secrets of the Sacred Heart by our own Emily Jaminet!
This book is meant to lead the reader through each of the Twelve Promises given to St. Margaret Mary from Jesus back in the 1670s. The Promises of the Heart of Jesus to St. Margaret Mary are a blueprint for holiness and happiness. These Promises are "summaries" of the many promises Jesus shared to her about how important it is to receive His love, live in His love, and share His love with others. Each week we will discuss how we can do just that as Catholic moms!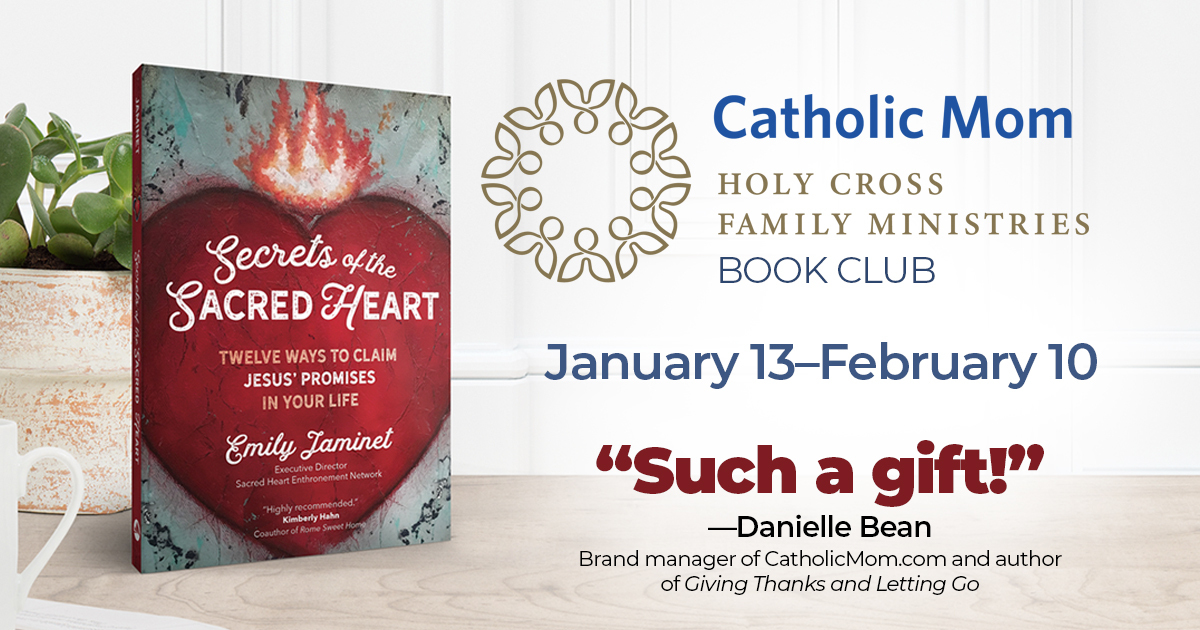 CLICK TO TWEET
Join the Secrets of the Sacred Heart Book Club with Emily Jaminet, beginning January 13! #catholicmom
Here's how it works:
Emily will share a series of 5 Facebook Live presentations each Wednesday at 11 AM Eastern, beginning January 13. Special Book Club articles by CatholicMom contributing writers will be posted at 1 PM Eastern each Saturday. If you subscribe to our Daily Digest or Sunday Brunch newsletters, you'll find those articles included.
Let this be the year you make the Sacred Heart of Jesus
the center of your home!
If you want to get a jump on your Book Club reading, Secrets of the Sacred Heart is on sale right now for $11.00 at Ave Maria Press as part of the Find Your Joy Super Sale! We'll have a coupon code to offer after that sale ends, but this early sale is the best deal you'll get. (If you prefer ebooks, Ave Maria Press has links to purchase a copy for all varieties of e-readers.)
We can't wait to get started with this latest Book Club,
and we look forward to your comments on our articles and
during the Facebook Live sessions!
Invite your friends or parish women's group to join us!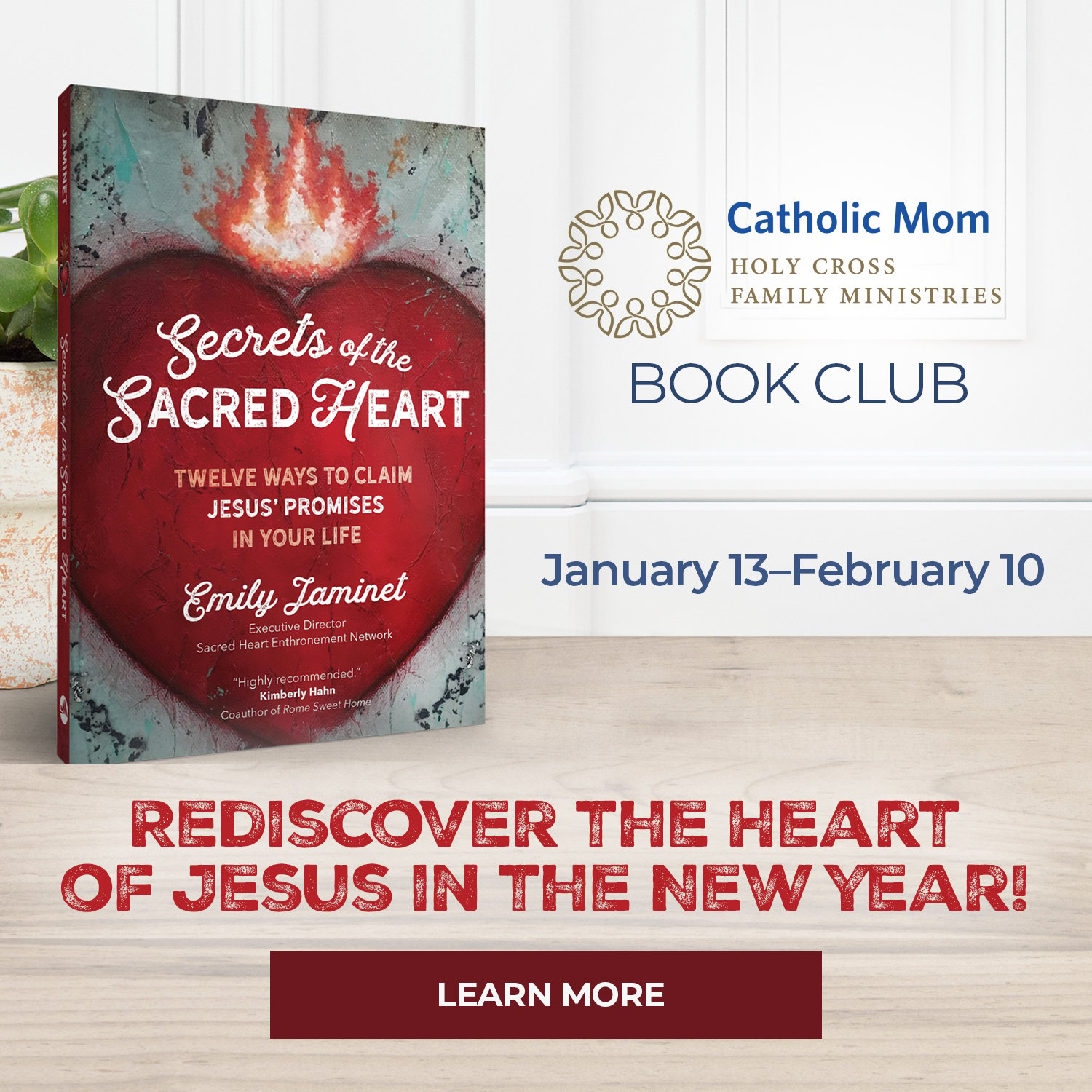 ---
Copyright 2021 Barb Szyszkiewicz
Images courtesy of Ave Maria Press. All rights reserved.
About the Author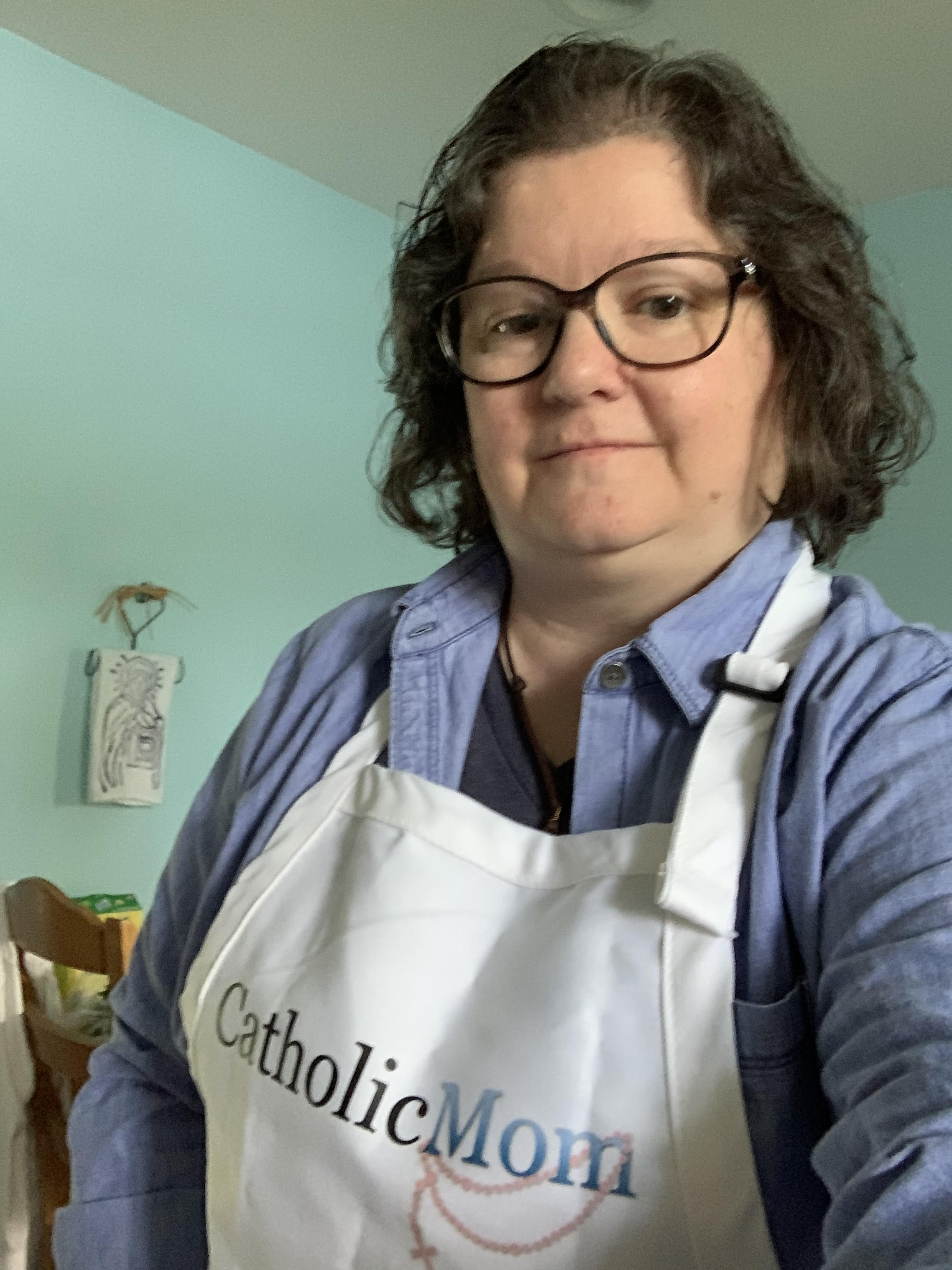 Barb Szyszkiewicz is a wife, mom of 3 young adults, and a Secular Franciscan. She is editor at CatholicMom.com. Barb enjoys writing, cooking, and reading, and is a music minister at her parish and an avid Notre Dame football and basketball fan. Find her blog at FranciscanMom and her family's favorite recipes with nutrition information for diabetics at Cook and Count. Her booklet, The Handy Little Guide to Prayer, is coming in May 2021 from Our Sunday Visitor.