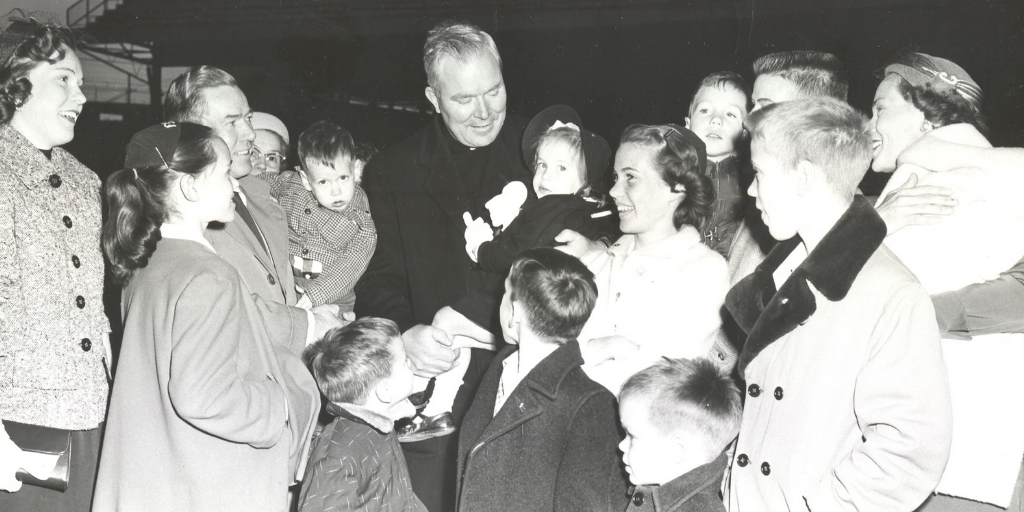 In honor of the upcoming anniversary of the birth of Venerable Patrick Peyton, Holy Cross Family Ministries invites you to pray this novena.
Beginning January 1, 2021, we invite you and your family to join us in praying the Novena of Prayer for Families, in honor of the anniversary of the birth of Venerable Patrick Peyton. This novena will run through January 9, 2021.
The team at Holy Cross Family Ministries, of which CatholicMom.com became a part in 2017, has put together a free downloadable novena booklet with everything you need to participate. In addition, the daily prayers will be posted here on CatholicMom.com at 6 AM Eastern.
In this booklet, you can read about Venerable Patrick Peyton's life and his tireless work to promote family prayer, especially the Rosary.
Each day, our prayer will focus on a mystery in the life of Jesus. We will reflect on these mysteries through the eyes of Mary, learning from Her how we can be more united as a family and entrusting to Her our intention of the renewal of family life in the Church and the world.
Join us in the 2021 Novena of Prayer for Families, in honor of the anniversary of the birth of Venerable Patrick Peyton. #catholicmom
We will follow the pattern of Joyful, Luminous, Sorrowful, and Glorious Mysteries. In addition to praying the Daily Opening Prayer and reading the day's meditation, you may choose one mystery for each day, or you may pray all five mysteries of the Rosary associated with that day. If you are new to praying the Rosary, it can be helpful to begin by praying only a single decade during the first few days.
We can do things that previous generations never dreamed of. We can reach the moon and walk on its surface, even float in limitless space ... Yet many things have happened to show how much man needs God ... and so we have the
perfect climate in which to proclaim the call to return to God through family prayer. (Venerable Patrick Peyton)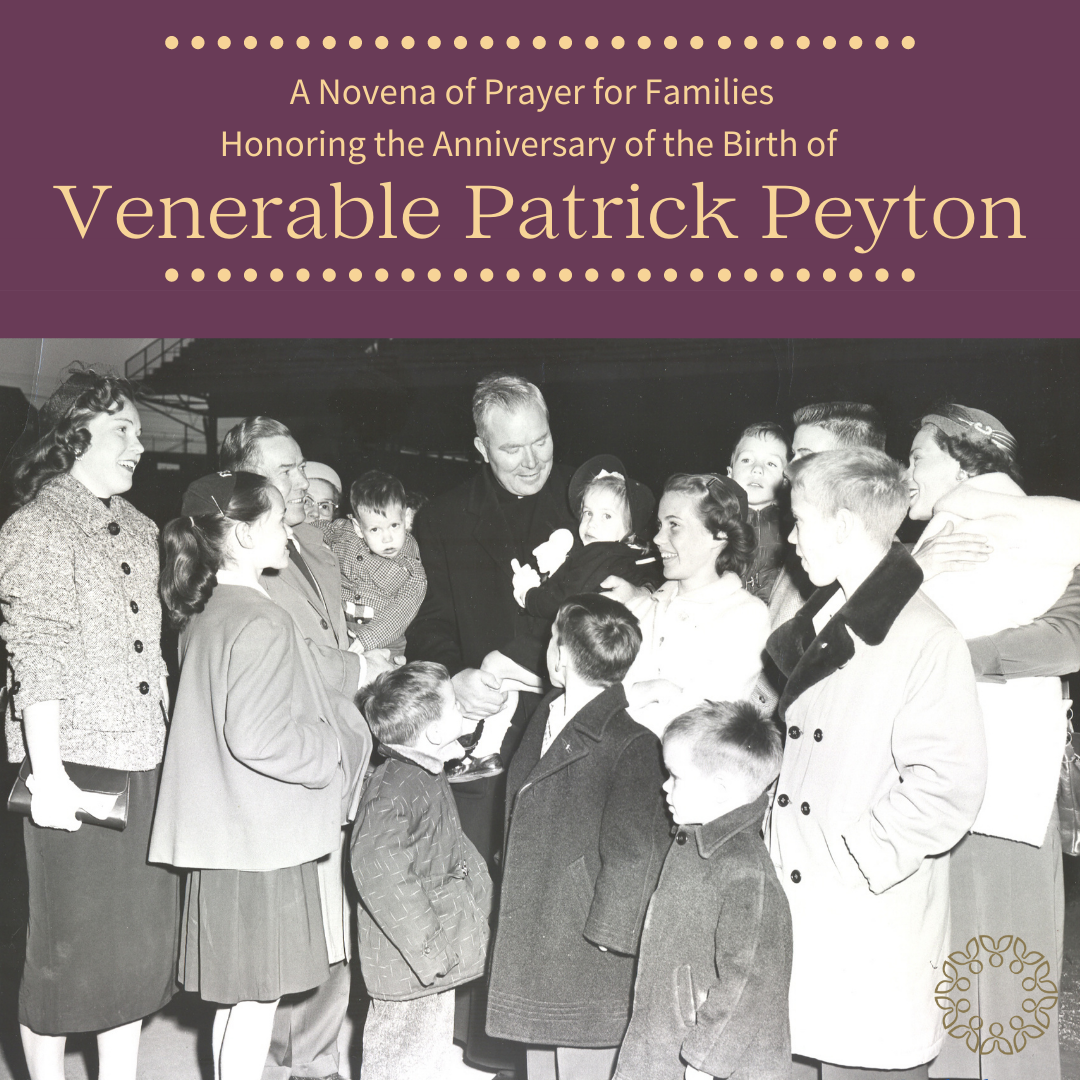 ---
Copyright 2020 Barb Szyszkiewicz
Image copyright Holy Cross Family Ministries. All rights reserved.
About the Author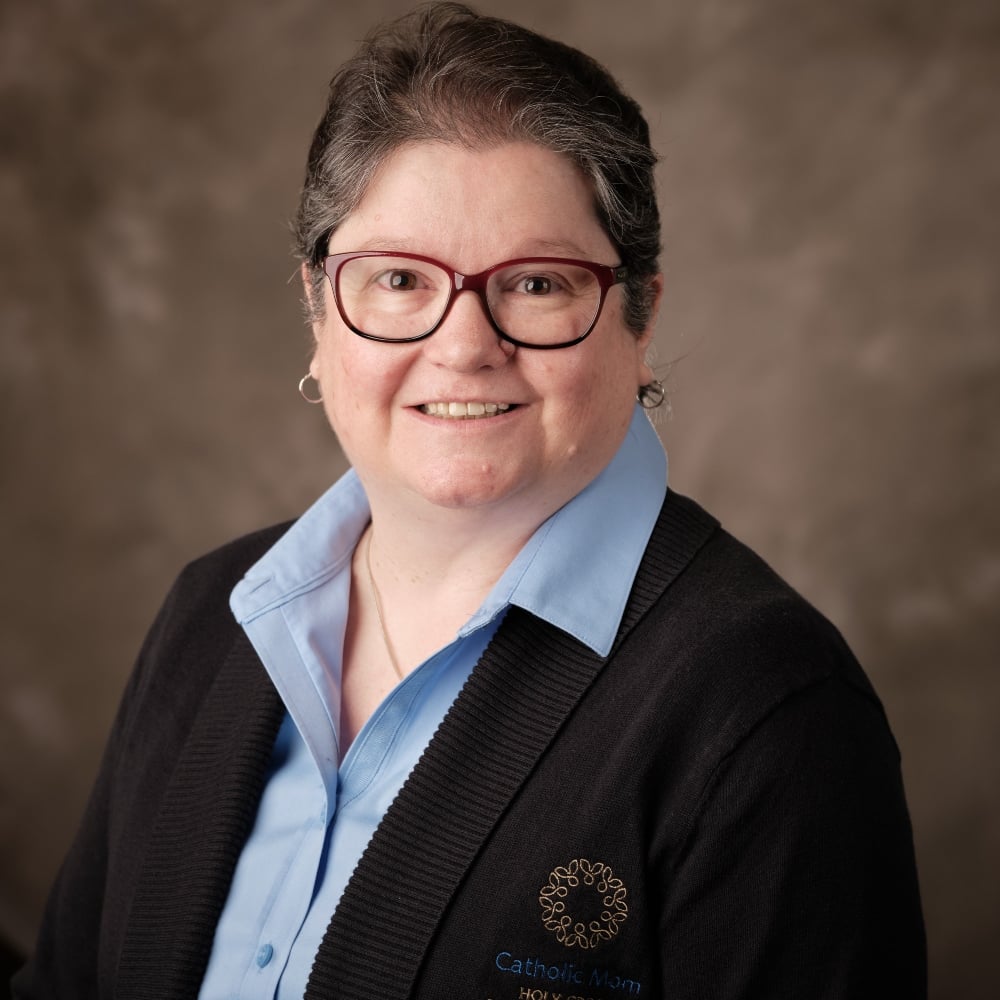 Barb Szyszkiewicz is a wife, mom of 3 young adults, and a Secular Franciscan. She is editor at CatholicMom.com. Barb enjoys writing, cooking, and reading, and is a music minister at her parish and an avid Notre Dame football and basketball fan. Find her blog at FranciscanMom and her family's favorite recipes with nutrition information for diabetics at Cook and Count. Her booklet, The Handy Little Guide to Prayer, is available now from Our Sunday Visitor.