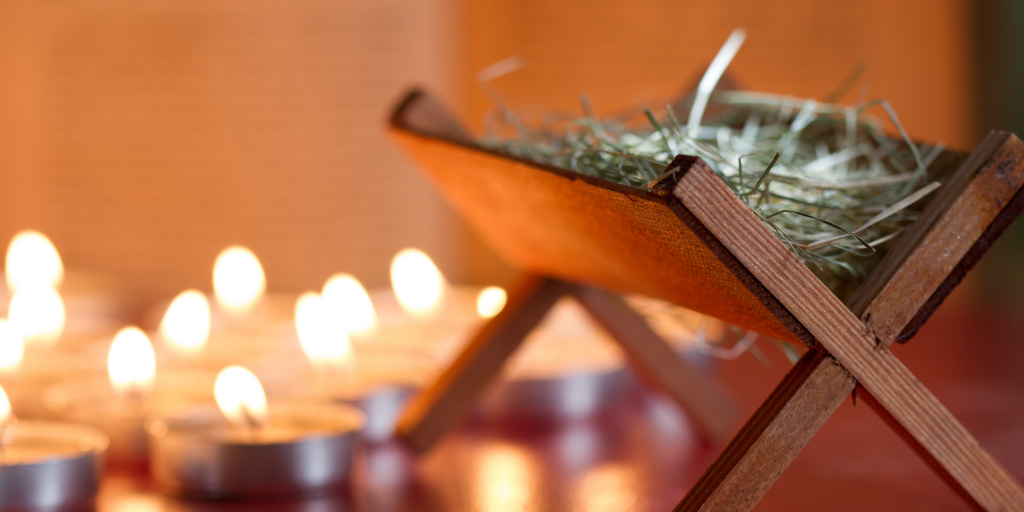 Laura K. Roland emphasizes that the season of Advent is not only about preparation: it is also about seeking.
I've been thinking a lot about Advent lately. Mostly because it's the liturgical season we find ourselves in right now, but more so because I'm never exactly sure about what I'm supposed to be doing in this season. Unlike Lent, which gets loads of attention beforehand, Advent seems to suddenly appear on my calendar just as the turkey coma is wearing off. And I panic.
This year I think I finally get it, though. Maybe the fact that I gave 4 retreats on the topic in one month has forced me to think about it in a more intentional way, but nonetheless, this time around, things seem different. Yes, Advent is a season of preparation to receive the hope that little child in the manager brings each December 25. But I think too, it is a season of searching, of wondering, of seeking. In that seeking, we make a journey of the heart. And every journey of this kind begins with a reason, a stirring of the soul that urges us to take one step, just one step toward finding what we need, what is missing, what will soothe that deep ache in our souls.
More and more I'm coming to see Advent as my journey to Jesus.
As I look around these days, I see lots of movement. By mid-October, the secular world is full-on, screaming at us from every platform that we must do more, be more, buy more, send more, work more, more, more, more. The lack of purpose behind the constant urging grinds my will to a halt most days. Many of the people I love most on this planet are, like me, trying to figure out just what all that movement really means for us. The secular world offers me nothing to soothe that deep ache; there is no healing to be found. It's a journey to nowhere. And there certainly is no Jesus.
This year, after the coma wore off and the house was quiet save the whirring of the dishwasher, I found myself craving just one moment of stillness before the Advent candles had to be located. And so I found myself turning to the Gospel of Luke, chapter 2, the Birth of Jesus, and the Gospel of Matthew, chapter 2, the Visit of the Magi. These stories reminded me that for over 2,000+ years, people of all kinds have intentionally journeyed to Jesus. While the shepherds and the Wise Men journeyed to the Christ child to bear witness to His birth, there were people who journeyed to Christ during his public ministry some 33 years later as well. And they each had a clear purpose in doing so. Oddly enough, they are the same reasons we seek Him today: for healing, for answers, for peace, for light, and for the truth that the secular world can't (or won't) give us.
I'm fascinated and encouraged by the story of The Hemorrhaging Woman. She didn't receive healing from the secular world; she was instead shouted down and counted out. And so, she journeyed to the one place she knew she would find healing. She screwed her courage, walked a long painful road alone, pushing against the crowd and their judgement just to touch His garment, knowing – knowing- in her heart of hearts He would heal her. Her hopes were realized in but a moment as He passed by. It's that kind of healing I desire – immediate, done with love.
The Apostles were a fascinating group of men living in chaotic, uncertain times of political and religious unrest and upheaval. Each leaving behind family, friends, and a community whom they loved, their journeys were fraught with danger and fear. And yet, they journeyed to Him and with Him because they hoped He was who they had been waiting for, the one who would bring them peace. It's that kind of peace in this chaotic modern world that I search for.
Nicodemus is a new find for me as I pondered who else looked for Jesus when things were dark. He sought Jesus under the cover of night, afraid to be seen with Him. But the desire for truth outweighed the fear enough that he made that journey in the hope that Jesus would give him the answers to the questions keeping him awake. I need my 3 am questions answered as well with the truth that only Jesus brings.
Click to tweet:
Carve out a few minutes and give yourself time to ponder, really ponder, what you hope for with the coming of that little baby on December 25. #catholicmom
These people then. They are me. They are us. They journeyed to Jesus to seek the very things we seek today. And they prepared for their journeys: knowing where to find Him, what He could do in their lives, and understanding He was the way forward. They didn't have a time set aside to plan. But we do. The Church, in all her wisdom, gifted us Advent to prepare for our own journeys. In some way, I feel that preparing in Advent to journey to Him with a clear purpose of what I seek, helps me throughout the rest of the church year. I know what to pray for, what Saints I need to add to my squad, what direction my spiritual life needs. And then, just a few months later, I will be ready to journey with Him, this time to Calvary.
It is in setting an intentional purpose, a reason for our Advent that we can make it safely to that manger with an open heart, ready to receive our Lord more fully. If you're struggling to have a good Advent, whatever that looks like to you, know that it's not too late. Carve out a few minutes and give yourself time to ponder, really ponder, what you hope for with the coming of that little baby on December 25. Ask the Lord to reveal your way forward.
---
Copyright 2021 Laura K. Roland
Images: Canva Pro
About the Author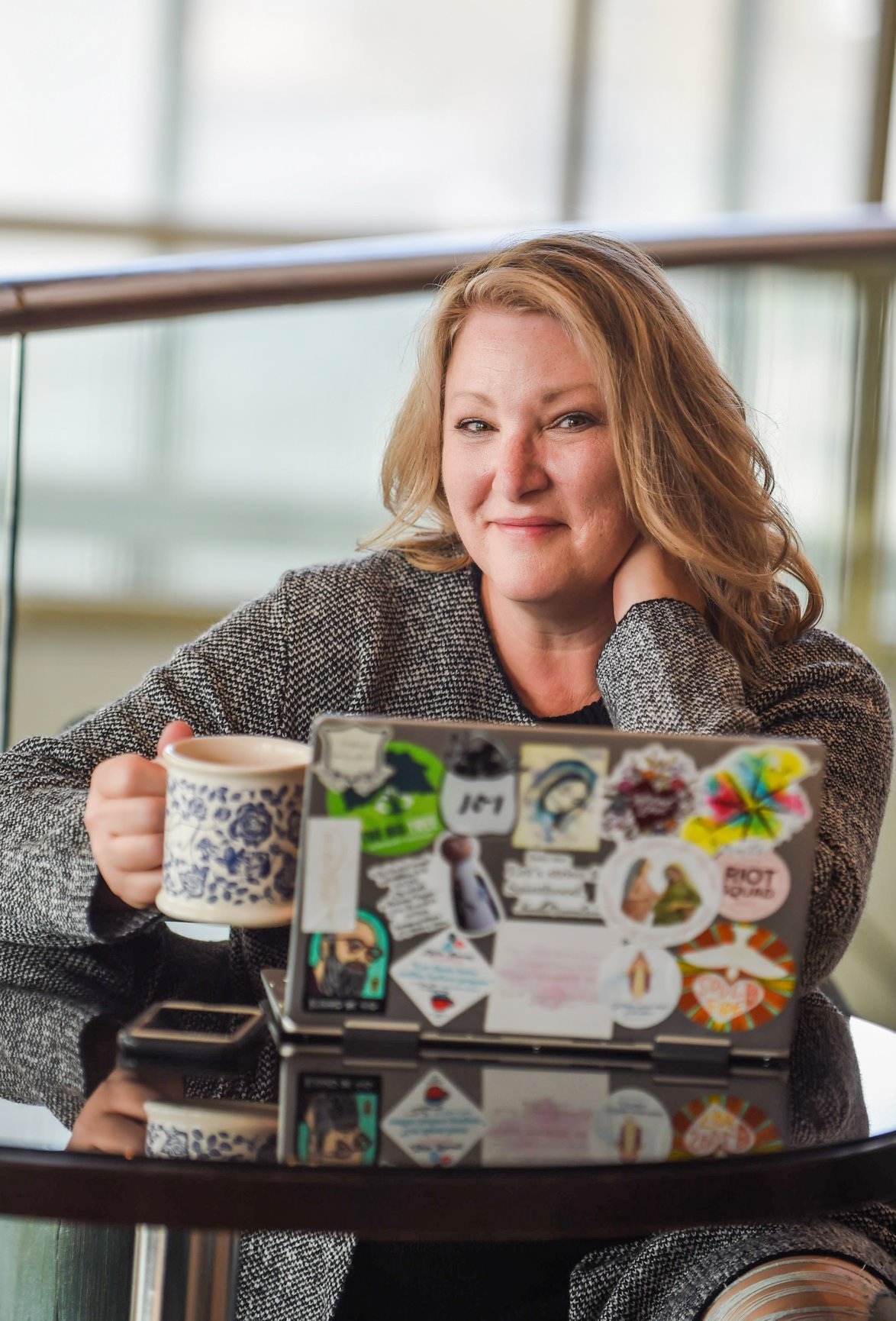 Laura K. Roland is a cradle Catholic. She and her husband of 31+ years have 3 children and have recently added a son-in-law and a daughter-in-law to their ever-growing family. A former Catholic educator, she co-founded the women's ministry Encounter Grace in 2018 and is a speaker, writer, mentor, and host of the new podcast, Short Story Longer.