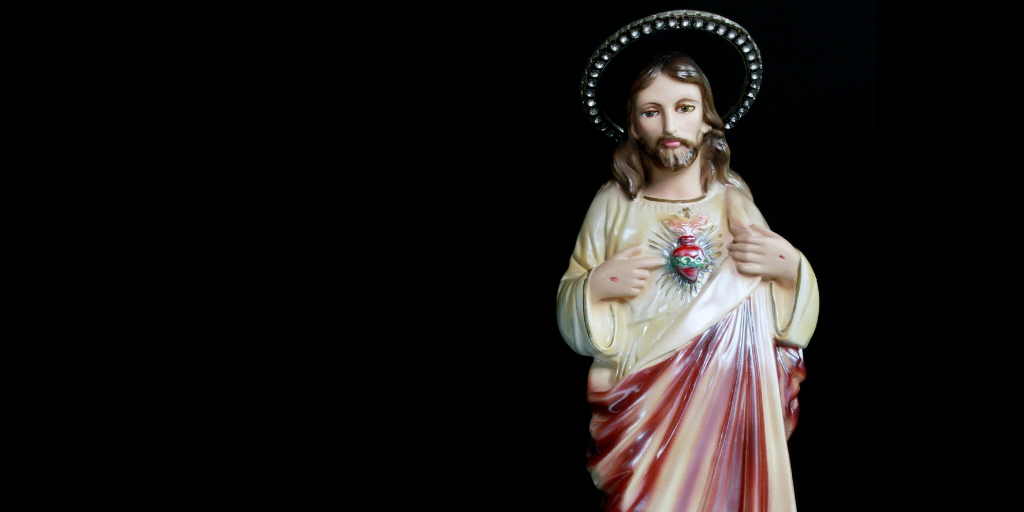 Rosemary Bogdan discusses the image of the Sacred Heart of Jesus and what it can mean for us in this month of the Sacred Heart.
"Jesus, meek and humble of heart, make my heart like your heart," read the prayer. I had said it often without really thinking very deeply about the meaning. I looked at the Sacred Heart of Jesus printed on the front of the pamphlet. It was the familiar image of Jesus' exposed heart, encircled with thorns, flames rising from the top, and the iconic image of our redemption, the cross.
What did this image mean? Was I asking for suffering if I wanted my heart to be like his surrounded by thorns? Well, we are indeed called to take up our cross and follow him, aren't we.
Then Jesus said to his disciples, "Whoever wishes to come after me must deny himself, take up his cross, and follow me." (Matthew 16:24)
Crosses take many forms. Sometimes the heaviest ones are not physical.
But the crown of thorns involved not only the horrific pain of multiple thorn wounds, after Jesus' body had been so badly beaten and scourged. It also involved mockery. The authority and sovereignty of the King of the universe is belittled in a hideous way. The crown of thorns shows us how Jesus endured tremendous physical pain while also accepting a chilling offense to His dignity and His office. He could have resisted. He did not. He allowed Himself to be tortured, mocked, and killed in atonement for all of our sins.
Do you ever wonder about those Roman soldiers? How could they have done those things to someone they surely at least knew to be a great teacher? Then it occurred to me that the man who made and imposed the thorny crown on Jesus' head was probably someone who enjoyed occasional sarcasm, someone who liked a clever play on words, maybe even someone who savored a good joke about public figures. Yeah. Someone like me. But those soldiers did not know the truth about the Kingship of Jesus. "Father, forgive them, they know not what they do." (Luke 23:34) I know who my Redeemer is and who is the King of the universe. And yet I still press those thorns in with my sins.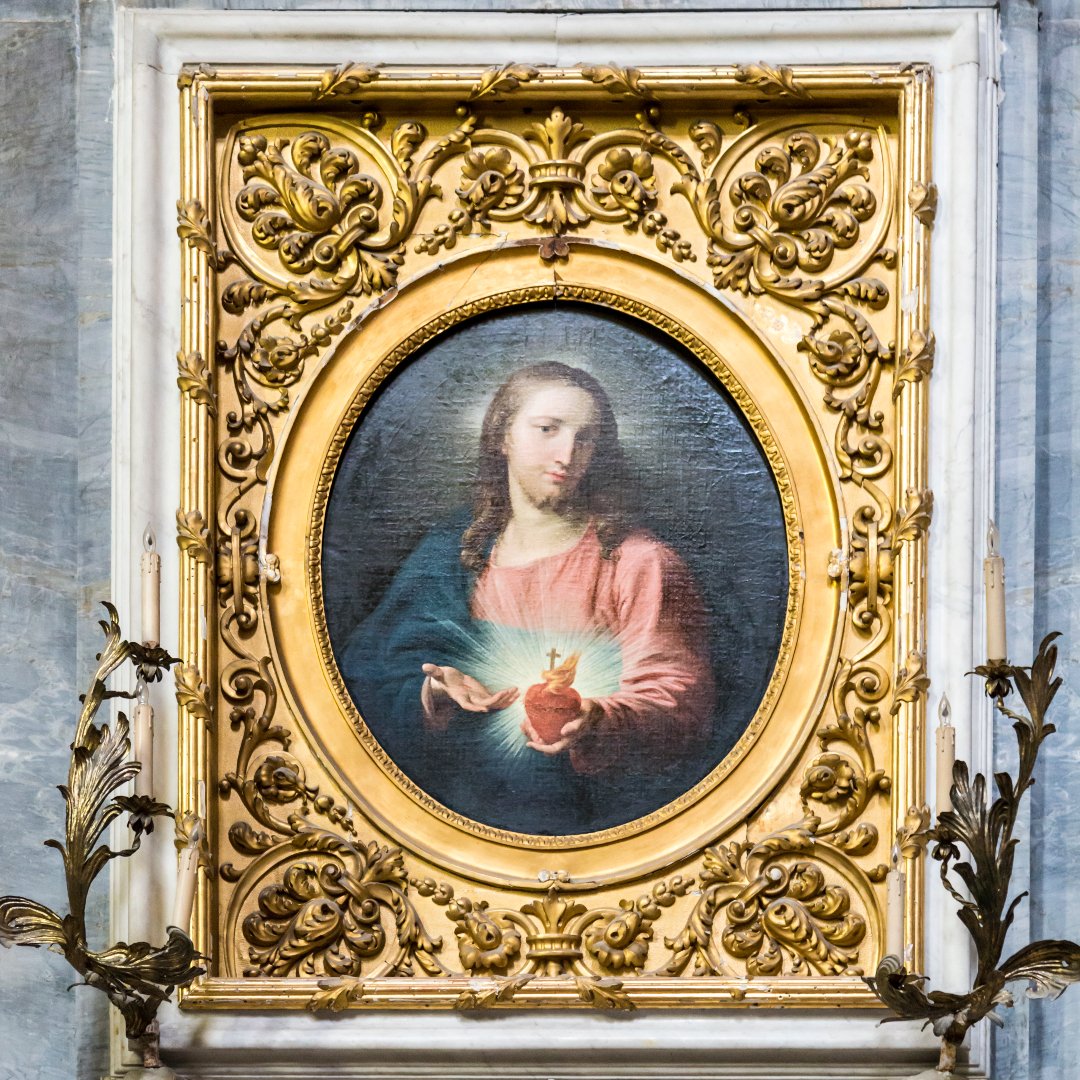 The image of a heart is, of course, always associated with love. We think of one's heart as the essence of a person. And the essence of Jesus is love. The flames emanating from the heart reflect the intensity of the love of Jesus.
Fire warms and comforts us. The fire of the love of God exceeds anything we can imagine. The love of a mother when she first regards her new baby, a feeling so many mothers cherish, is but a pale reflection of the love God has for us. His love exceeds every height, every depth, everything we know about love. It is limitless, eternal, and beyond our ability to comprehend. Like fire, God's love has no boundaries. And it is infinite in every way. The love of God goes beyond the beauty of the most magnificent sunset we have ever seen. It is the very essence of beauty itself.
The wound from the piercing of Jesus' side reminds us of the depth of Christ's sacrifice. The pain he endured to save us is unimaginable. That he endured it voluntarily, out of love for us, should move us to tears. But the lancing, what are we to make of that event that almost feels like a capstone to His infinite suffering? He was already dead. It was finished. But to be sure, the soldiers pierce his side and immediately blood and water flow forth. Even the very last drop of Jesus' blood was not spared, but given to us. We know from the revelations of Saint Faustina that the gushing of blood and water is a fountain of mercy for us. God gives us everything. His lavish generosity is infinite. We cannot even begin to understand its depth.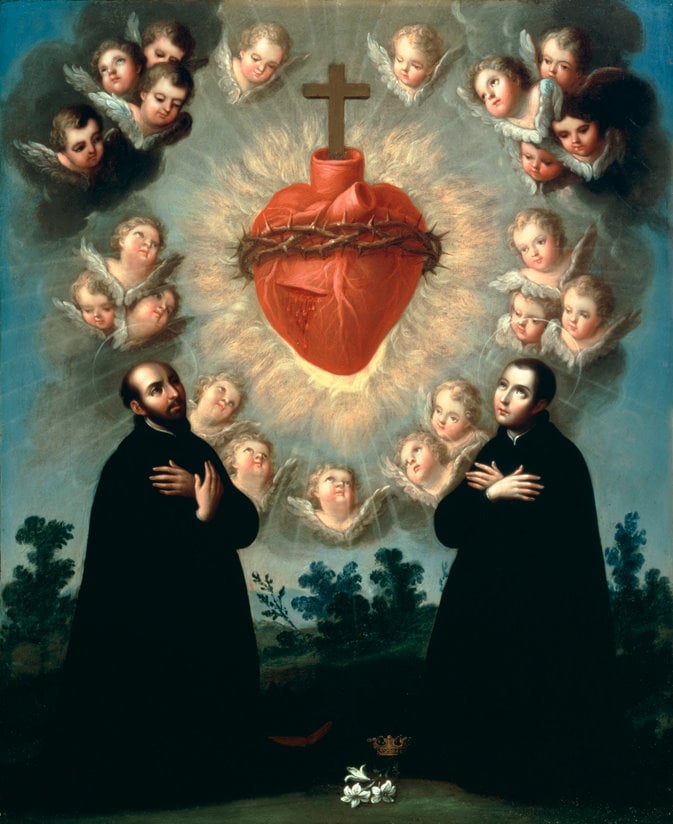 Click to tweet:
We think of one's heart as the essence of a person. And the essence of Jesus is love. #catholicmom
Many saints have honored the hearts of Jesus and Mary, including Saint John Eudes and Saint Gertrude the Great. But it was Saint Margaret Mary Alacoque who received instruction in devotion to the Sacred Heart in approved apparitions of Jesus in the 1600s. In the final vision Jesus entrusted to the Sisters of the Visitation and to the Society of Jesus the spreading of devotion to His Sacred Heart. It remains one of the most popular devotions of the Church.
Jesus made twelve promises to those who are devoted to His Sacred Heart and they are no small promises. Read them. I can guarantee they are things you greatly desire.
Emily Jaminet's book Secrets of the Sacred Heart explores the promises with thoughtful meditations and prayers for each one. If you want to know more about devotion to the Sacred Heart I highly recommend it.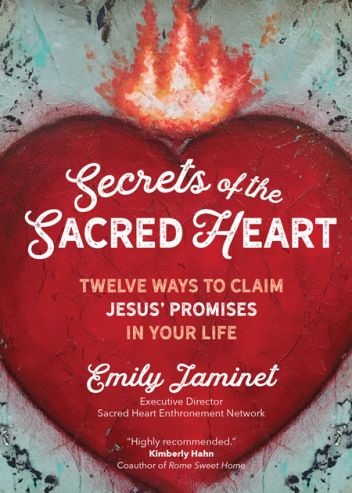 The following articles are also worthwhile reading:
Barb Szyszkiewicz has written a fun article on ways a family could celebrate the Sacred Heart.
Heather Johnson explains about honoring the Sacred Heart in your home.
Lindsey Mitzel writes on entrusting our families to the Sacred Heart.
In this month of the Sacred Heart, let's consecrate ourselves and all the people we love to the Sacred Heart of Jesus.
Prayer:
Oh Sacred Heart of Jesus, font of endless mercy, please immerse us in your Heart. May the boundless love of Your Sacred Heart flow through us into all the people we love.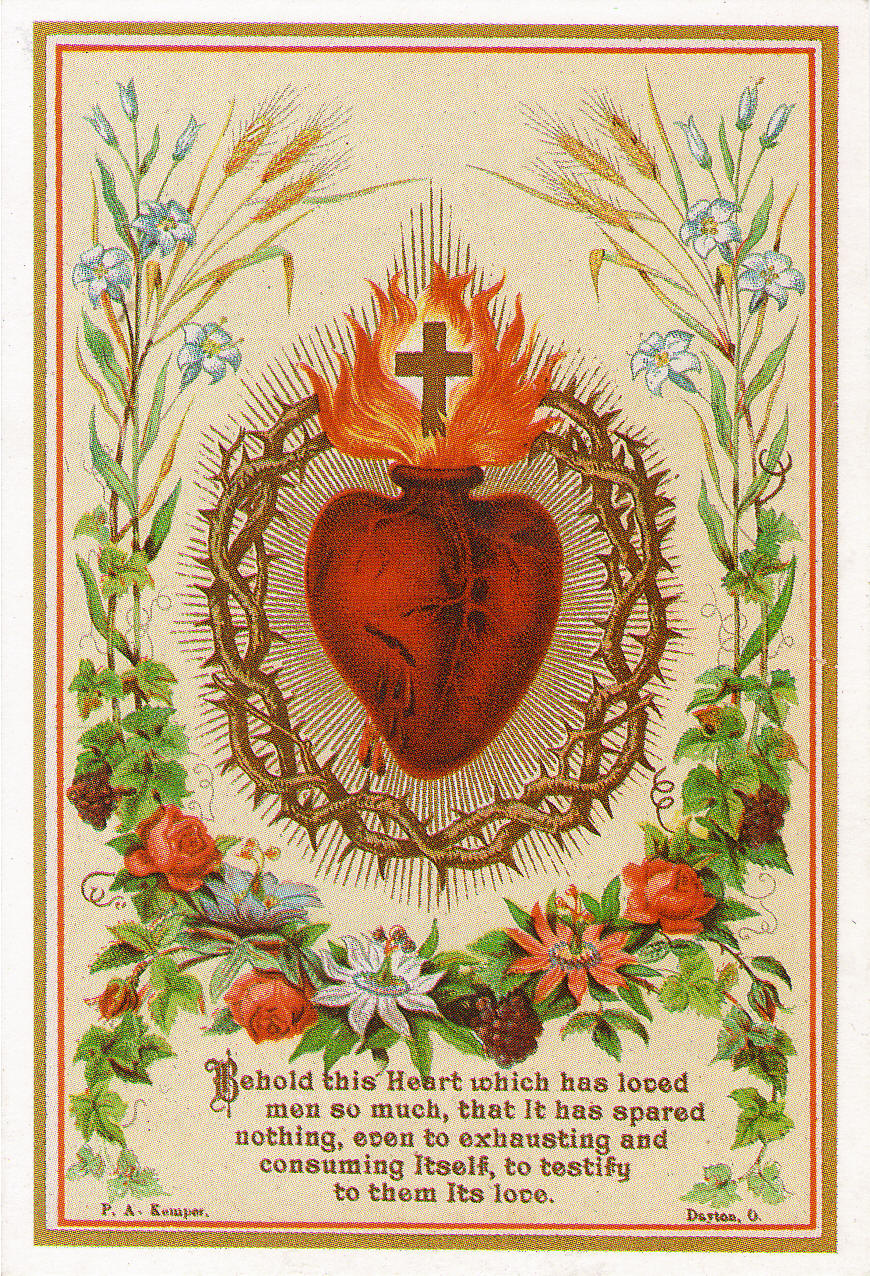 ---
Copyright 2021 Rosemary Bogdan
Images (from top): Canva Pro; I Gesuiti, CC BY-SA 4.0, via Wikimedia Commons; José de Páez (1770),"Sacred Heart of Jesus with St. Ignatius of Loyola and St. Aloysius Gonzaga," Public Domain; Jim Capaldi from Springfield, USA, Public domain, via Wikimedia Commons
About the Author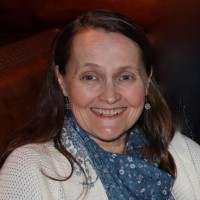 Rosemary Bogdan is a wife, mother of six adult children, and a grandmother. She homeschooled her children when they were young and currently substitute teaches at her favorite Catholic school. When not spending time with her family, Rosemary writes at A Catholic Mother's Thoughts and Catholic365.com.