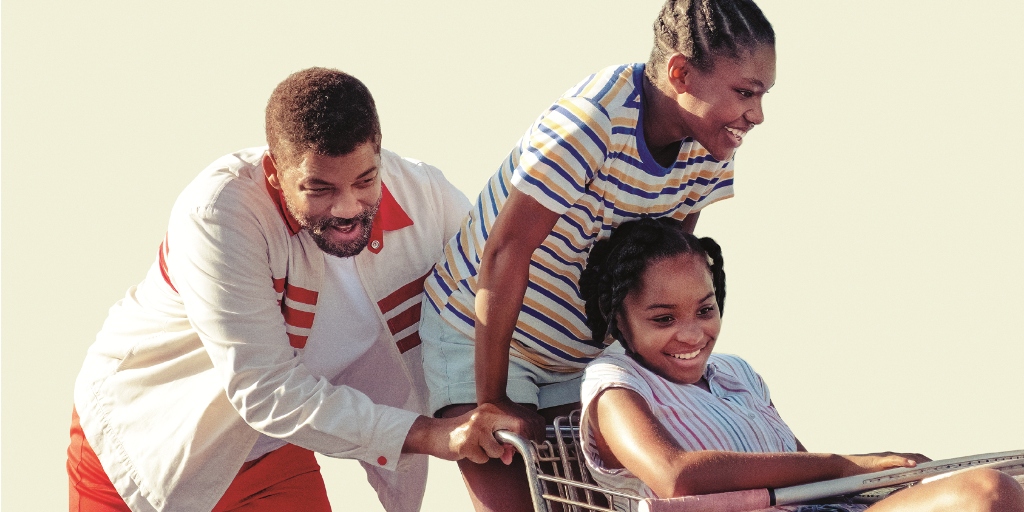 Sr. Nancy Usselmann reviews a film that shows how the rewards of virtuous living exceed the rewards of fame.
Tennis fans or not, people know the names of Venus and Serena Williams. But many may not know the story of family faith and determination that led them to overcome overwhelming obstacles to be the current superstar celebrities and cultural icons. Until now. King Richard stars the Oscar-nominated Will Smith as the father of Venus (Saniyya Sidney) and Serena (Demi Singleton), and stepfather to three more girls from his wife, Orascene "Brandy" Williams (Aunjanue Ellis), who is just as much a shaper of their daughters' future as her husband, since she, too, was a tennis player. The film shows that despite the struggles of race and poverty, they came together to groom the world's most famous tennis duo.
Directed by Reinaldo Marcus Green, this big-screen true story shows how Richard offers his girls an opportunity to overcome the societal struggles he faced growing up in Louisiana and continues to face raising his family in Compton, California. His 75-page plan that he wrote even before the girls were born became his life's plan to change the sport of tennis forever. And he never gave up working toward his goal, which he told famous tennis coaches, "I'm in the champion-raising business." He would bring the girls to practice on Compton's rundown public courts every morning as his wife was working and then go to work as a security guard at night when she came home. Criticized even by their black neighbors, the Williams' homeschooled their girls so they had more time to practice tennis, but also have a well-rounded education in math, science, music, history, literature, art, and religion. It is their love as a family and their faith in God that helped them persevere through misunderstandings and disappointments. The film shows them praying together before meals and telling each other "I love you."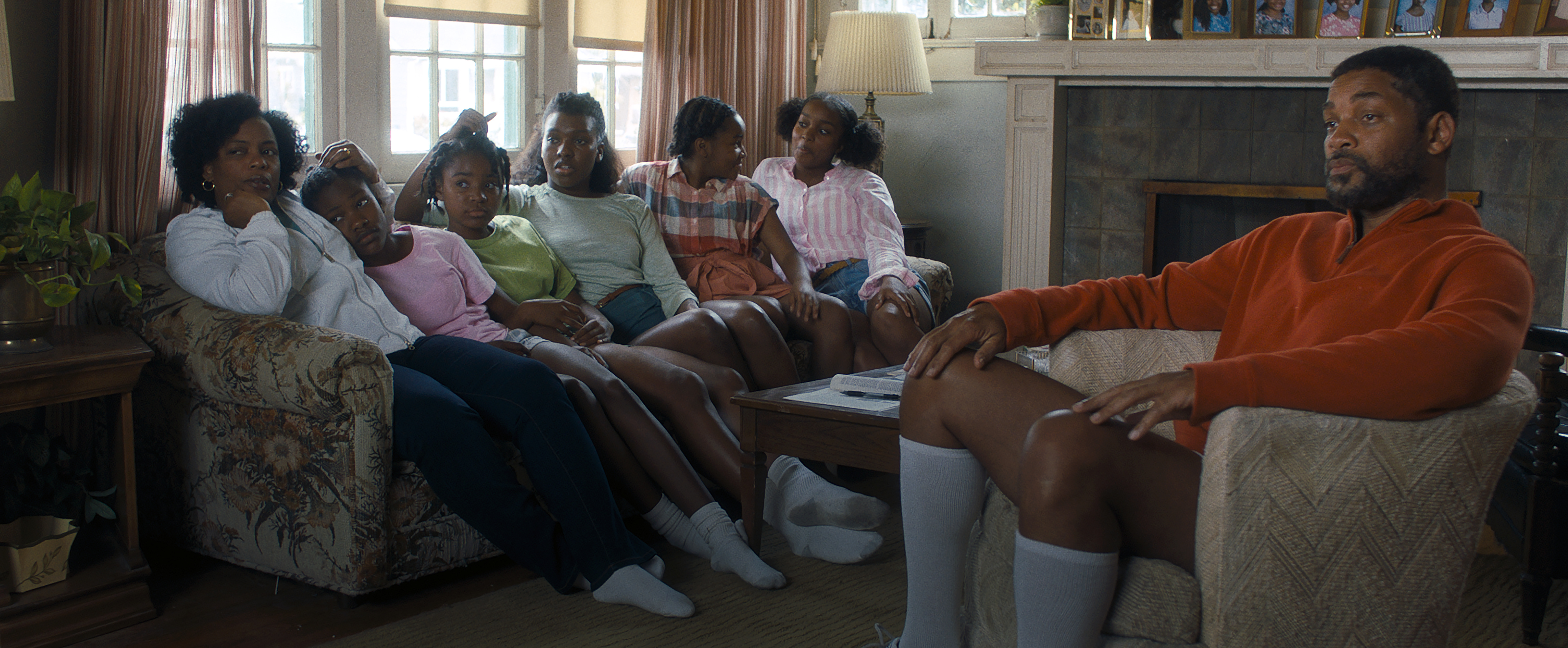 Richard pushed his girls hard in practice, not to be mean as some suspected, but because as he told them, "Someone was always beating on me for something. They had no respect for Richard Williams, but they're going to respect ya'll." He always complimented them, encouraged them, and made sure they were having fun. That's what makes him so unique as a competitive sports parent. The girls had to enjoy it. Part of his training was to encourage each of the girls to have a plan for each day, so every evening they would take time to write in their journals. As he tells his wife, "Venus and Serena are going to shake up this world!"
Some days Richard would take the girls to practice at country club courts in Los Angeles to try to meet famous coaches and players to get people to notice their talent. He endured rejection after rejection but never gave up. He inspired the girls to study and be smart because he tells them, "The most dangerous person on earth is a woman who knows how to think." They finally get the attention of John McEnroe's coach who decides to take them on as his proteges.
Not only did Richard and Brandy teach their children to be intelligent young women, but also virtuous. One scene of the film becomes a media mindfulness moment that made me perk up. He has the whole family sit down and watch the Disney animated film Cinderella. Afterwards he asks the girls, "Ok, what did you learn from this film?" They answered, "kindness," "helping others," and "shoe sizes" as they giggled. He said, "We're watching this again" as everyone complains. The one thing he desired that they receive from the film is humility. His point is that in the tennis matches they were starting to play, they were to remain humble, so he did not want to hear any bragging from the girls when they won.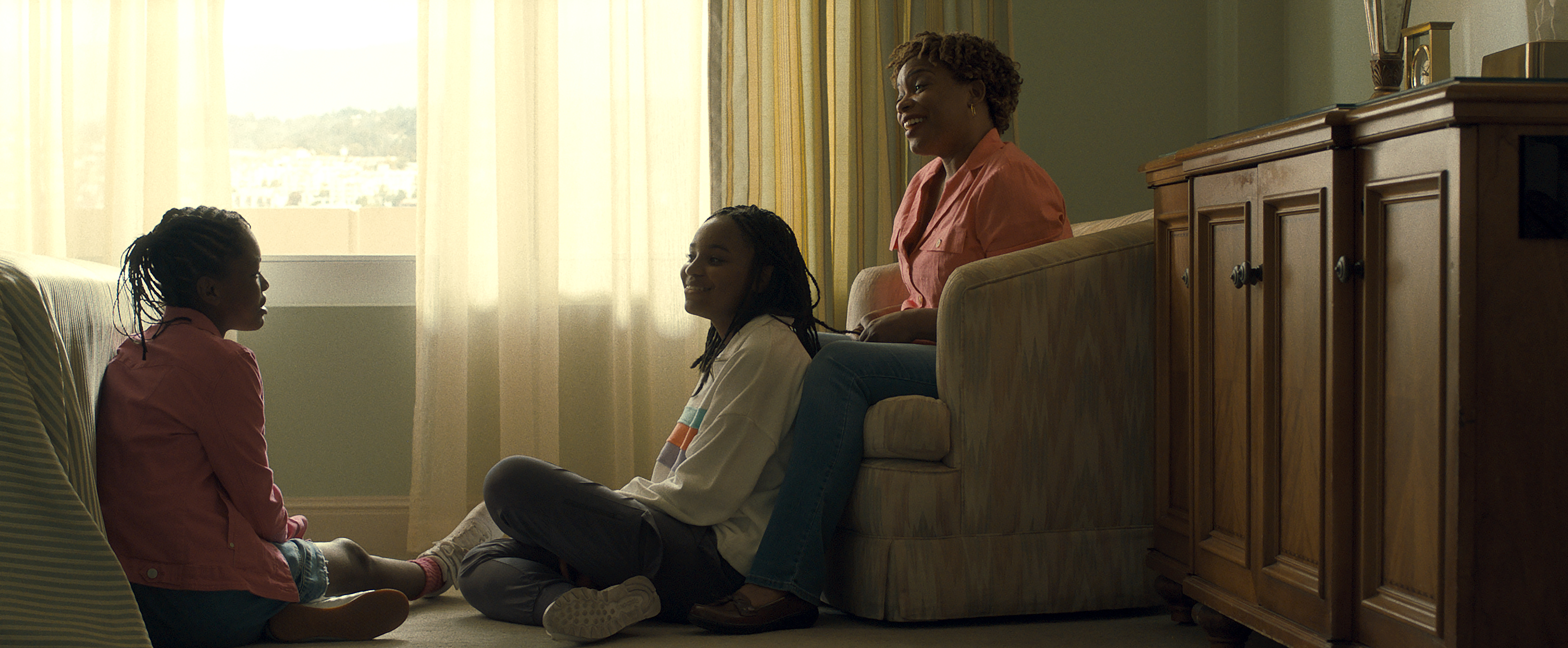 After feeling that various coaches and brand agents wanted to take the girls away from his oversight, he held out until the famous Rick Macci (Jon Bernthal), who coached Jennifer Capriati to number one, answered his phone call. When he did, Williams invited him to Compton to see Venus and Serena play. Macci says, "So you got the next Michael Jordan?" To which Richard replies, "I got me the next two!" He moves the whole family to Florida so the girls can train at Macci's school.
At just 14, Venus was so good that she was ready to compete in Junior Championships, but Richard emphasized that he wanted his kids to be kids and not become burned out by all the publicity, as Jennifer Capriati did. But Venus was ready, and she told her father, "I can handle what's coming." Serena felt left out but Richard tells her, "Venus will be the number one player in the whole world. Serena, you're going to be the best that ever was of all time." A prophecy of his that came true years later when Venus wins 7 grand slam titles, but Serena wins 23 grand slam titles, the most of any player in the Open Era.
Their mother Brandy was not a side-lined mother. Instead, she was there every step of the way for the girls as their careers began. She and Richard both would boost the girl's confidence by teaching them to have respect for themselves and respect for others. Brandy would make sure they understood that they were beautiful on the outside, but especially inside. That was what really mattered. Their pride in their daughters' success was that the girls could walk with their heads held high even if they lost a match. As Richard tells Venus after she came in second, "I've never been prouder my whole life."
When we have the love, support, and encouragement of family, we can do anything. Life holds endless possibilities for one who faces it with others, for as the saying goes, alone we fall, but together we stand. The Williams family members, whose lives and relationships were not perfect, knew they were loved and that a virtuous life reaps more rewards than Nike endorsements or Wimbledon trophies. A powerful lesson in a world where fame and fortune often come at the cost of uprightness. This beautiful film affords the opportunity for families to watch it together and share about how life is always better together and that being our best selves comes from virtuous living.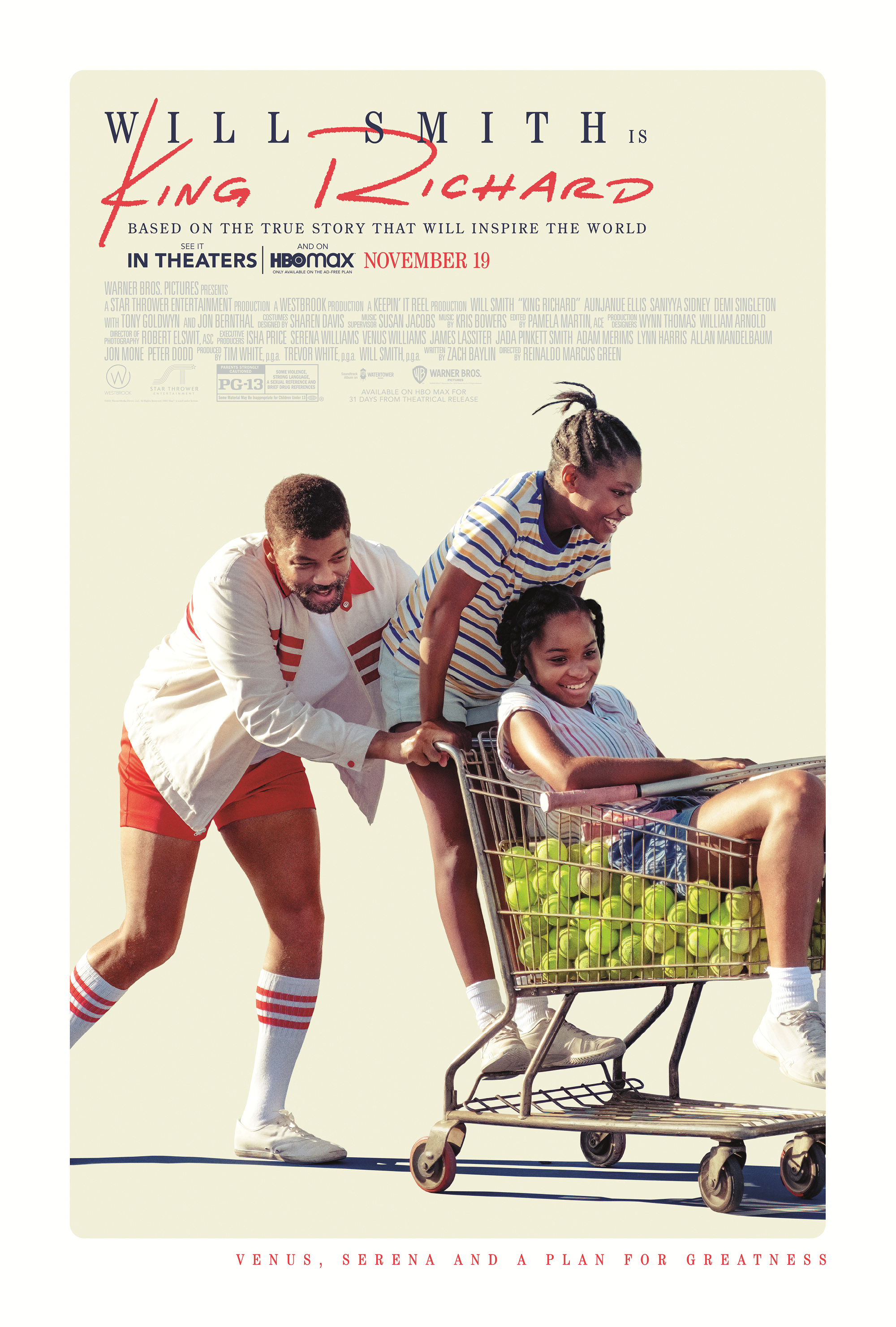 ---
Copyright 2021 Sr. Nancy Usselmann, FSP
Images: © 2021 Warner Bros. Pictures. All rights reserved.
First published on bemediamindful.org.
About the Author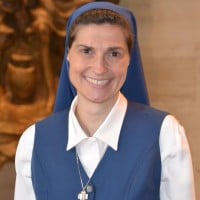 Sr. Nancy Usselmann, FSP is a Daughter of St Paul and the Director of the Pauline Center for Media Studies in Los Angeles, CA. She is a Media Literacy Education Specialist, theologian, international speaker, film reviewer, and blogger for BeMediaMindful.org. Her book A Sacred Look: Becoming Cultural Mystics is a theology of popular culture published by Wipf & Stock Publishing.