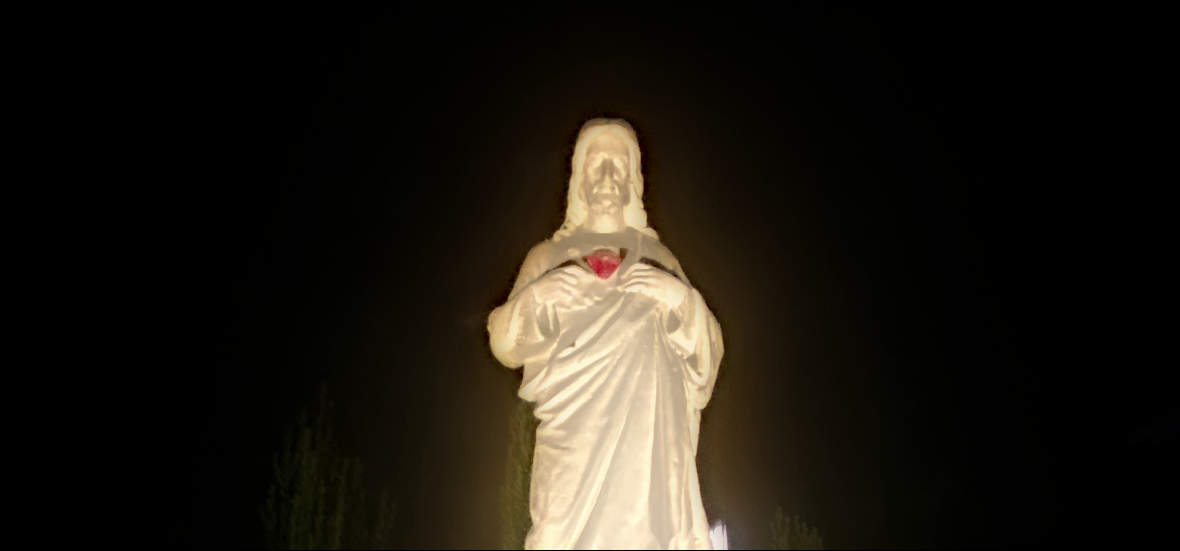 AnnAliese Harry ponders strategies for soaking in the ocean of God's mercy, even when we are at our busiest.
I have bitten off more than I can chew. In fact, the careful balance between yes and no shifted somewhere along the last three commitments I made. This has led to my scrambling everywhere, treading water, and feeling as though I am barely keeping my head above the raging storm.
While my life feels as though it is spiraling out of control, this nation also feels as though it is spiraling out of control. The level of hatred, spewed or contained, is palpable whenever technology is fired up to watch the news, scroll through social media, and catch up on the latest and not-greatest. My hectic life has actually kept me rather cocooned from the pulse of the country, and for that, I have been grateful.
Lately, the smoke from the wildfires raging along the West Coast have created a permanent haze over my part of the country. We haven't seen the sun in about a week; instead, we have had air quality alerts issued on almost a daily basis. This particular phenomenon has forced my attention to some rather unnerving national news – the natural disasters.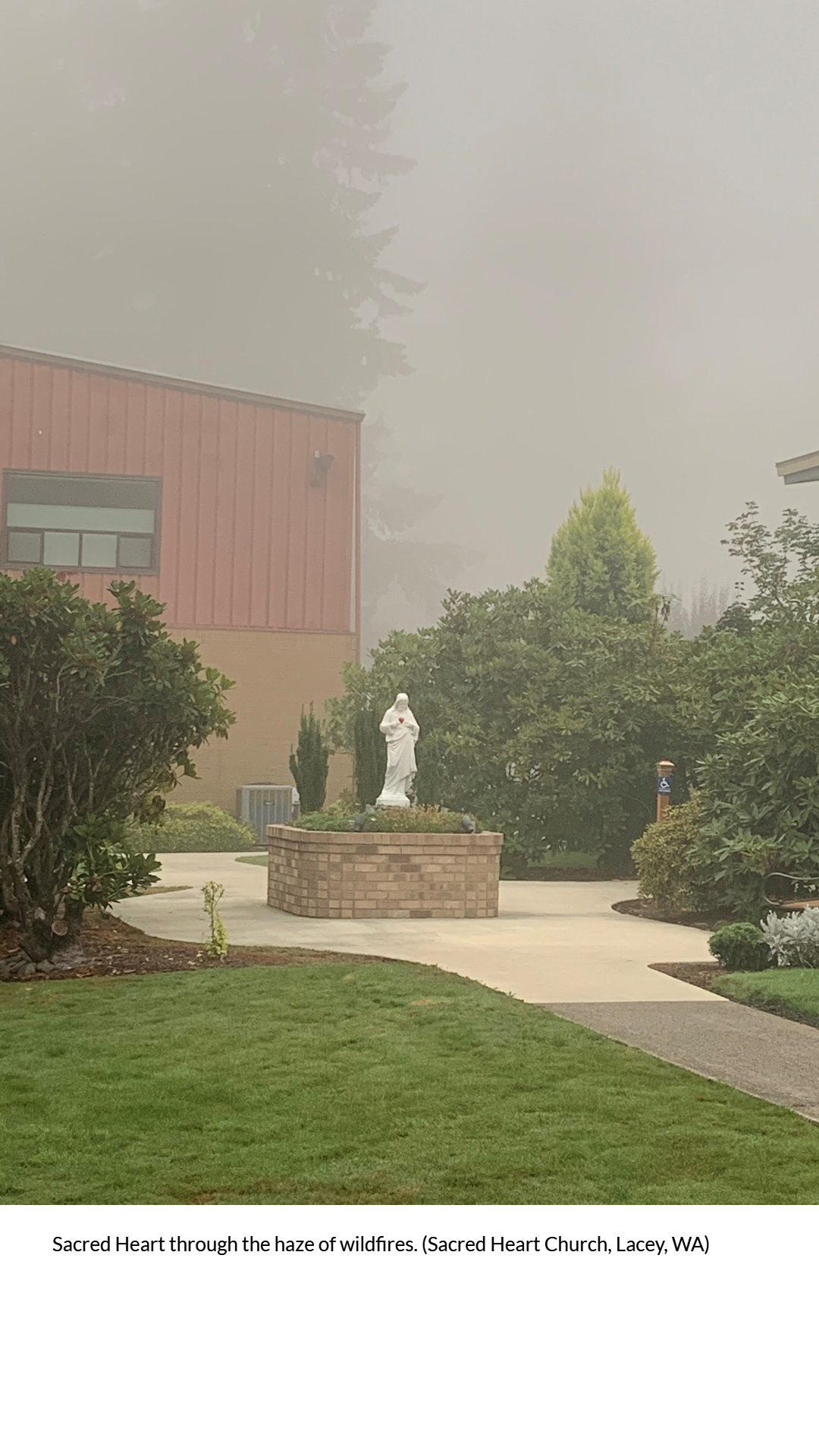 Combine the disasters, with the man-made unrest, and the personal over-commitment, there is a recipe for disaster sitting on my counter. At times, unchecked, life can feel as though we are wading through the depths of despair. Life can be heavy, it can be a struggle, and it feel relentless.
But, I have a secret to share, that I pray will resonate with others …
The crush, and the weight of this world in which we live? It's actually fertile soil if we allow it to enrich our faith in God.
Through the midst of the turmoil, upheaval, heaviness, and work of living, at the end of the day, we have one constant. And this constant is Love.
When God created mankind, He ushered in a covenant, or rather, an everlasting sign of His love. He committed to loving us, despite all our faults, all our grievances, and all of our own failings. And, through His Son, He offered us an ocean of mercy.
Throughout the turmoil, difficulties, and struggles we face, God is with us. He is gently calling us, trying to remind us that we are made to not just know who He is intellectually, but to love Him as He is the mystery of the Holy Trinity. He is also waiting to see how we offer to serve Him, as we see Him present in others around us.
Through all the hassle of the past month, and the over-commitment quandary that I find myself in, often times daily prayers are spoken aloud at the very end of the day, as blankets are being pulled up to the chin and the head is hitting the pillow. Yet, I have noticed a couple things about how to soak up the ocean of His mercy, without waiting for the last few moments of conscious day:
Invite God into your day. Some people pray a set morning offering prayer. Others, like myself, have a tendency to mutter to Him under their breath as we rush out of bed, through the morning routine, into the commute to work. It doesn't have to be long, but it has to be a specific invitation, letting God know that you would like His will done.
Listen to thirst-quenching, life-affirming music, or faith-based audiobooks. Maybe you don't have a commute to work right now, but when you do find yourself in the car, many people have a tendency to turn on the radio. Whether your favorite tunes are rap, country, or oldies, there are faith-based tunes out there whose soul purpose (mis-type intended) is to lift your soul to God. One of my favorite groups this past year has been the Catholic rock band, The Thirsting.
Be intentional with relationships, whether they are virtual or face to face. Take the time to slow down and not just spend time speaking with another person, but to truly listen to that person. Get to know their motivations, get to know their hopes, fears, dreams, and get to know their life journey. Journey with them, in fact, and recognize that Christ lives within them, just as He lives in each of us. Essentially, see Christ in your neighbor, and act accordingly.
Ask God for strength. As we are seeing, life is not easy. Nor is it always particularly fair. Yet, when we reflect on Christ's sacrifice, we also recognize life was not easy for Christ – and, it most certainly was not fair. However, He graciously, lovingly, and willingly undertook the pains of His Passion and Death, so as to secure our salvation through His Resurrection. God, alone, knows just how much He suffered for each of us, and He is ready to help give us strength to face the daily struggles and burdens.
Finally, recognize your own faults and the parts of life that need to be amended to see God living, breathing, and moving in your own life. If you are too busy to find Him, consider scaling back. He journeys with us, and He waits on us to simply recognize His presence, and to lean into Him. God is there waiting at all times, and if you can be brave enough to ask, He will enter the door of your heart, and shower you with the ocean of mercy and love that He offers to each of us. But, God requires us to be willing to reach out to Him … and, if we are too busy to do so, it's important to assess (or, reassess) priorities.
As I considered the most peaceful moments of the last two weeks of my intensely busy life, I paused and realized in that breath … the most peace I have found is when I have let God fill up my energy levels with His presence.
CLICK TO TWEET
In the haziness of life, God is firmly present. In the darkness of life, God is shining brightly. In the turmoil of life, God is the rock upon which we will find refuge. #catholicmom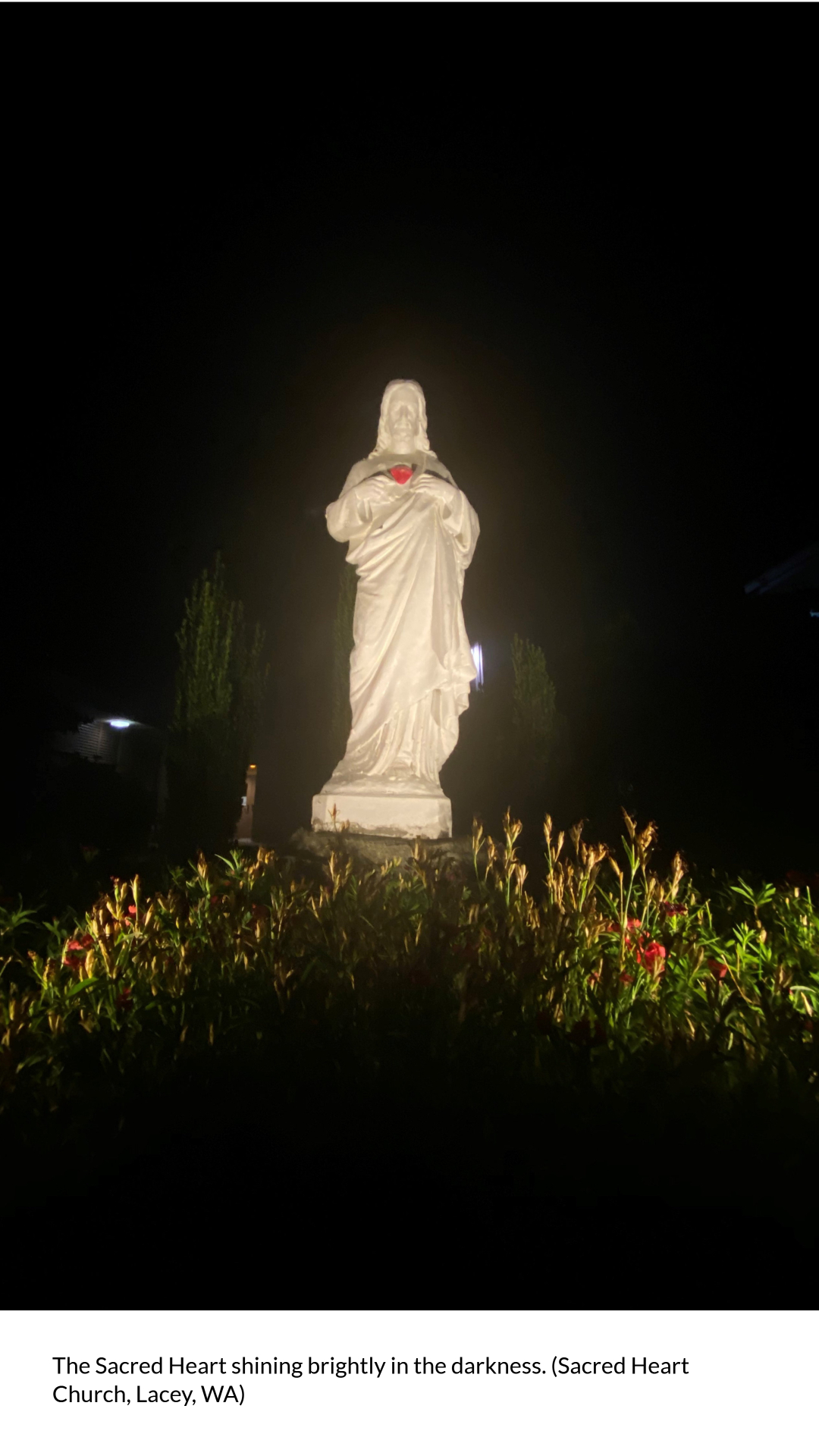 In the haziness of life, God is firmly present. In the darkness of life, God is shining brightly. In the turmoil of life, God is the rock upon which we will find refuge. When feeling like the depths of despair are creeping and crawling all around me, God is knocking those back with His unconditional love and peace.
Open the floodgates containing the burdens in your heart, so that His ocean of mercy can wash over you, and shower you with His love.
Let go of the chaos, and lean into His love.
---
Copyright 2020 AnnAliese Harry
Images copyright 2020 AnnAliese Harry. All rights reserved.
About the Author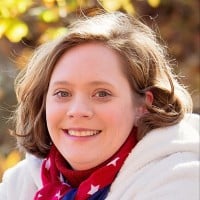 AnnAliese Harry is a proud Army wife to her husband Chris, and a mother to their young children. She has a BA in History, a Masters in Social Work, and has worked with disabled veterans, troubled teens, and in early childhood intervention therapy. AnnAliese volunteers with several military chapel communities and serves as a lector, EMHC, Adoration coordinator, and Catholic Women of the Chapel (CWOC) chapter president and vice president. She blogs about Catholicism, parenting, and military life at A Beautiful, Camouflaged Mess of A Life. Follow her on Twitter, on Instagram, or on Facebook.