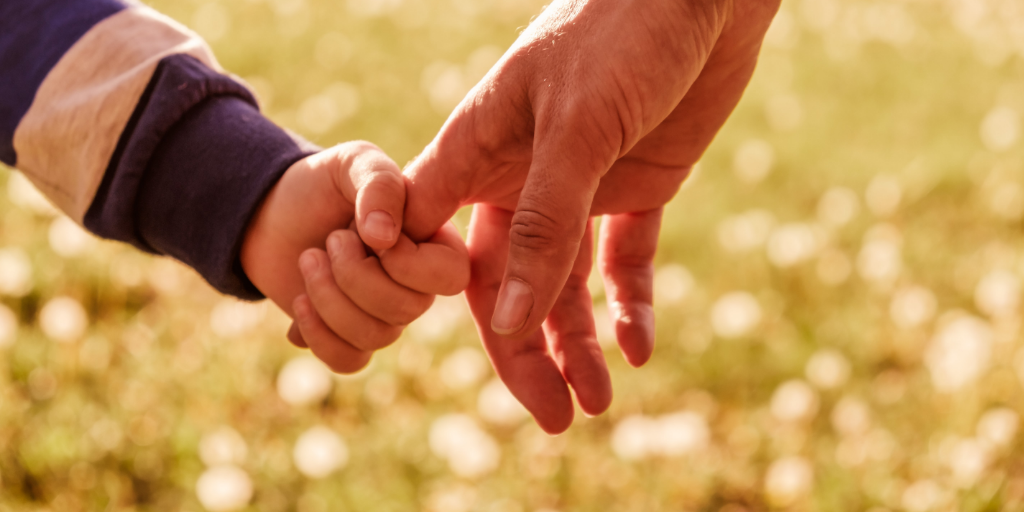 Carmen Lappe reflects on the passing of time and God's promise to be with us in all of life's seasons as she navigates new family routines and challenges.
My daughter began kindergarten last month. Like so many other families, we've been navigating the changes to our daily schedule. Since Gemma's school is on the same campus as our church and parish office (where I work) it was decided I would drop Damien off at his school for daycare, then take Gemma to kindergarten. I was so excited about the extra time the morning and afternoon commute would afford us girls.
Sadly, the opposite has happened. While I was hopeful our time together would be filled with singing, chatting, and maybe a Hail Mary or two, that's not been the reality. Without a nap during the day, Gemma is quite grumpy and usually falls asleep on the way to pick up her brother. Any questions I have about her day have to wait until my husband gets home when she magically gets her second wind.
Recently at Damien's morning dropoff, Gemma asked to go inside with me. She saw many of her old friends and new classmates who were in daycare while they awaited the shuttle to take them to kindergarten. Gemma asked me, "Why can't I take the bus?" I explained that it's easy for me to take her to kindergarten, and also so we can have a few more moments together in the morning.
"I'd rather ride the bus."
Feeling a bit crestfallen, I continued to chat with her about it on the way to school. I bored her with tales of my childhood; how I had to ride the bus for almost 90 minutes after school and how awful that was. I also told her that if she rode the bus, I wouldn't be waiting for her across the street at the end of the day (where she usually greets me with a giant hug), she wouldn't be with me to swing through Starbucks to get a cake pop before we pick up Damien, and she wouldn't be in daycare with her friends for very long before I arrived to pick her up.
With all that being said she replied, "Well, I'd still rather ride the bus, and I wish Daddy would pick me up."
Evidently, she couldn't be swayed, and she pouted the whole way to school. As we walked together to her classroom, my left hand was noticeably empty as she refused to hold it
Now, I know what you might be thinking: she's only five, she doesn't understand, she doesn't know her words are hurtful, she just wants extra time with her friends, etc. And that all may be true. But her attitude and words are just one more reminder that my baby girl is not a baby anymore.
Are we ever really ready for our children to spread their wings and fly? Whether you're a fellow mom sending children off to kindergarten, sending children off to college, giving them away to be married, or watching them move away: were you ready? Each age and stage comes with its own milestones, and I know with every milestone my children have reached, I'm never ready.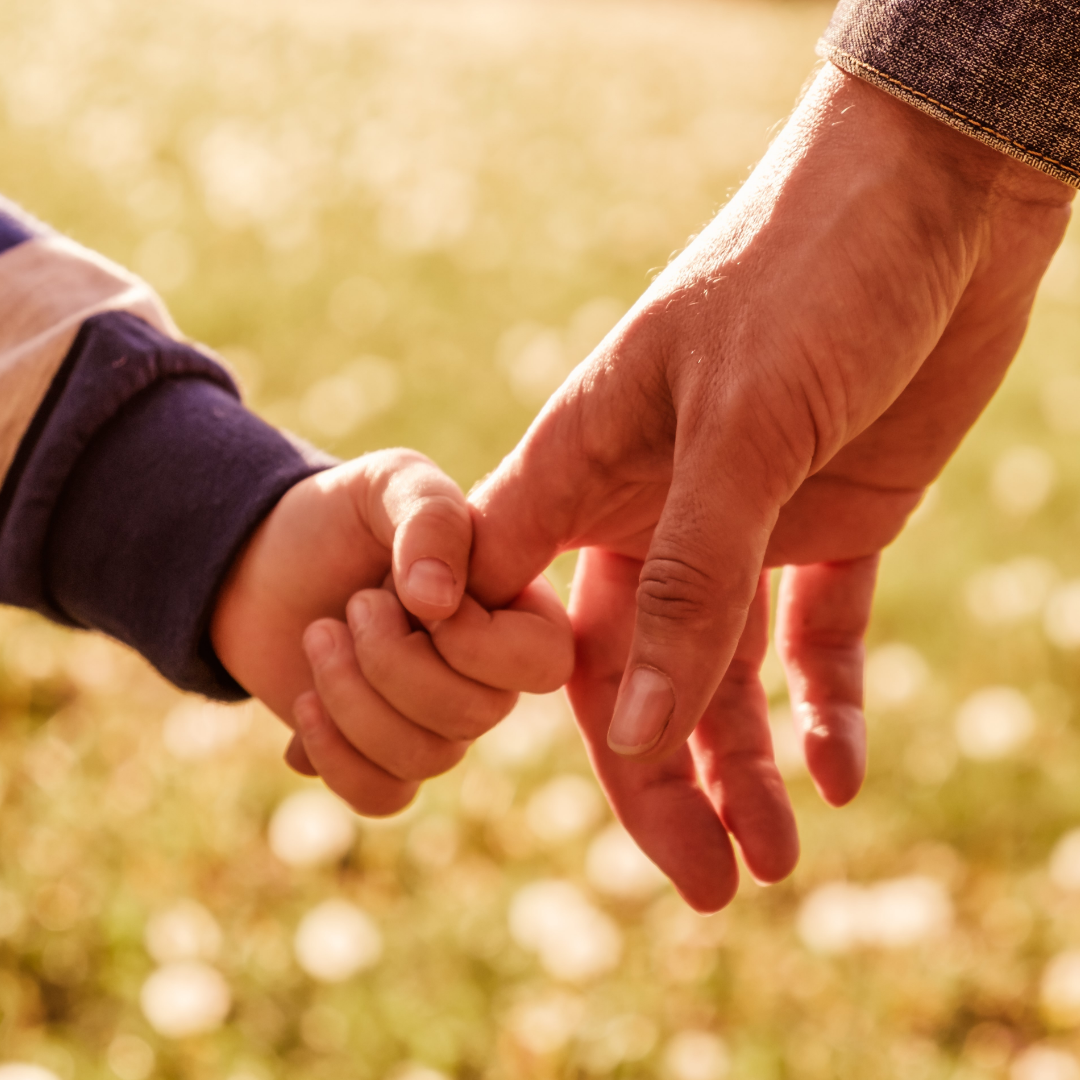 I understand that seasons change, but this one is catching me completely by surprise, even though it shouldn't. Of course there is an element of letting go that needs to happen in order for Gemma to become the girl, the young lady, and the woman God created her to be. I knew she would grow up and the time would come when she wouldn't want to hold my hand anymore. But if it were up to me, it came too soon.
Or maybe she is right on time.
Time. It's ruthless, isn't it? Marching on incessantly, it can be the enemy of many. Some folks live in the past, unable to let go of hurts or regrets. Others live in fear and anxiety of the future (Hi, my name is Carmen) and what it will bring. But God assures us -he promises us, in fact- that his timing is perfect.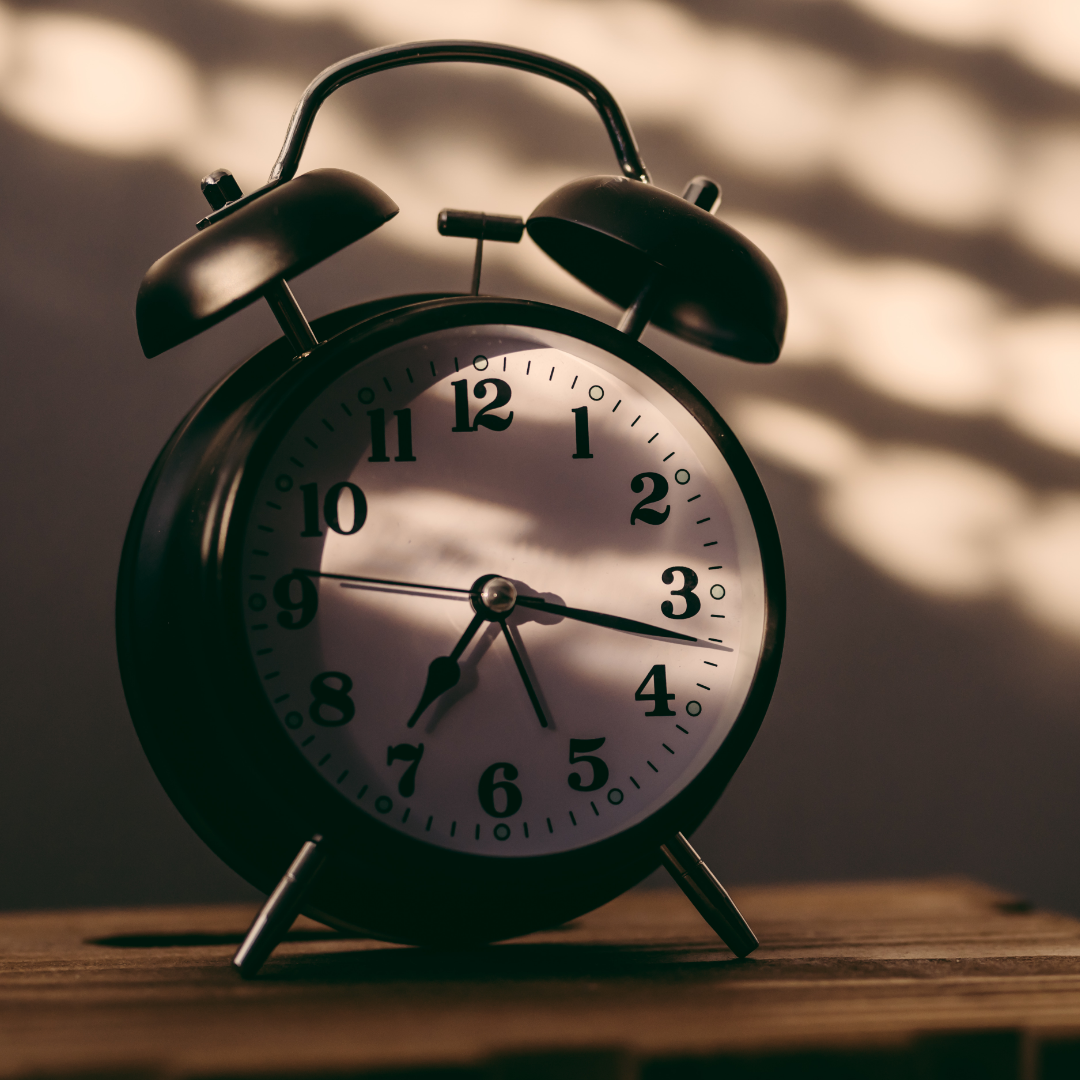 Ecclesiastes 3:1-8 is an often-quoted passage to help us reflect upon God's perfect timing:
For everything there is a season, and a time for every matter under heaven:
a time to be born, and a time to die;
a time to plant, and a time to pluck up what is planted;
a time to kill, and a time to heal;
a time to break down, and a time to build up;
a time to weep, and a time to laugh;
a time to mourn, and a time to dance;
a time to cast away stones, and a time to gather stones together;
a time to embrace, and a time to refrain from embracing;
a time to seek, and a time to lose;
a time to keep, and a time to cast away;
a time to rend, and a time to sew;
a time to keep silence, and a time to speak;
a time to love, and a time to hate;
a time for war, and a time for peace.
Continuing on a little further, "He has made everything beautiful in its time" (Ecclesiastes 3:11).
Though perhaps challenging, this chapter of Ecclesiastes is one of the most beautiful in all of scripture. It is filled with lilting poetry and an invitation to hear the text, not simply as it pertains to seasons of human existence, but as it encapsulates and celebrates the moments of life as they come to us.
The line in Ecclesiastes, "a time to keep, and a time to cast away" resonates deeply with me as we navigate this new chapter in our lives with children growing up as quick as a hiccup. A friend once told me, "It's so brave of you to let go and send your children to daycare.'" But it doesn't feel brave; at times it feels reckless and scary.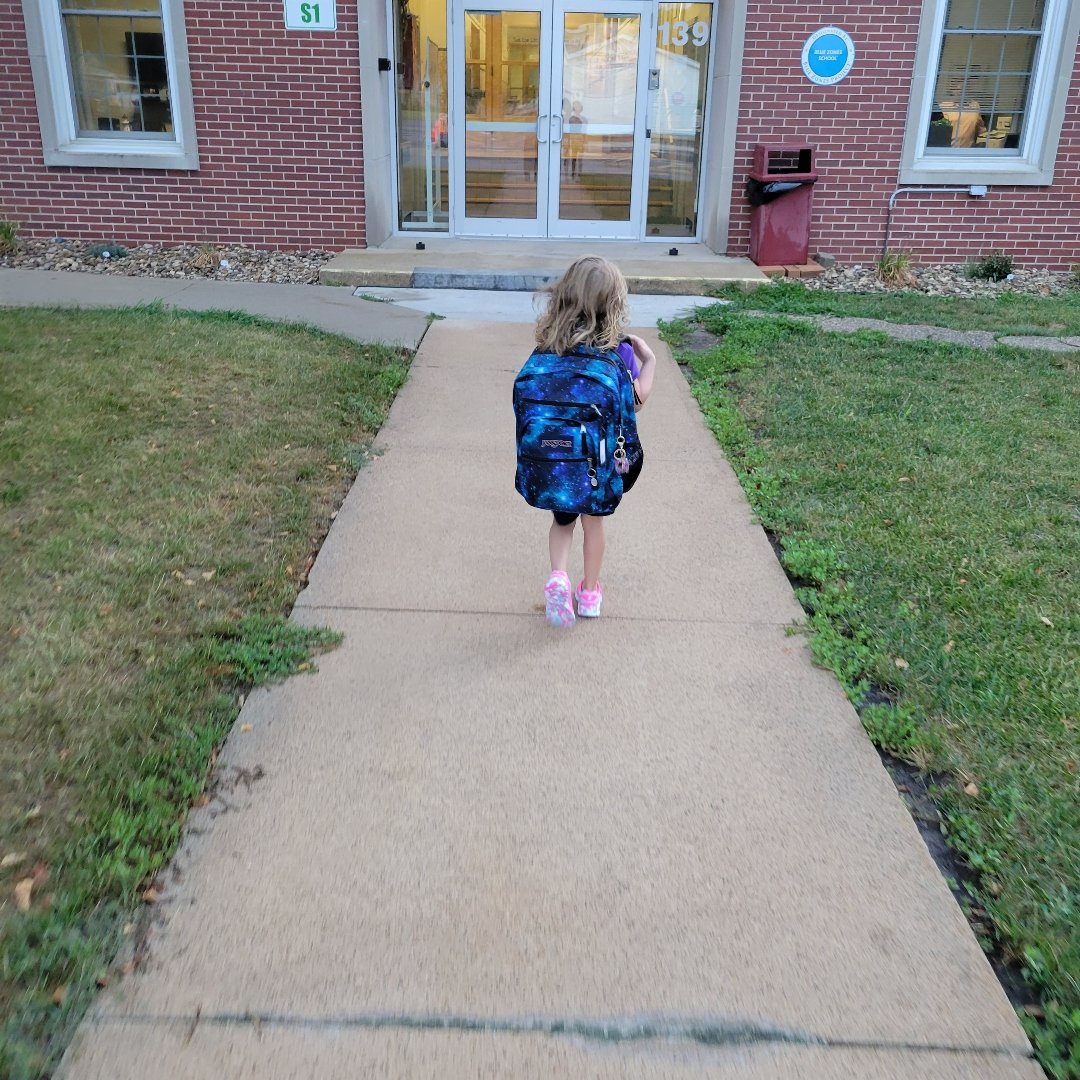 Click to tweet:
The outpouring of God's grace received in Baptism does not end with the family, but rather overflows within the family. #catholicmom
My prayer right now is centered around the stewardship of our children. God entrusts us, as parents, with children to raise according to the law of Christ and His Church. Because ultimately, our children don't belong to us - they belong to the Lord. It is our job to cultivate and nurture the call they received in Baptism. The outpouring of God's grace received in Baptism does not end with the family, but rather overflows within the family. It is at this moment that parents accept their primary role in the formation of their children...a most essential role in the child's lifelong spiritual life.
As guardians entrusted with our children, we promise to raise them to keep God's commandments as taught by Christ to love God and neighbor. Like a garden, we must carefully tend to the plants to yield good fruit. The soil must be tilled, the seeds must be planted with care, and the weeds must be pulled.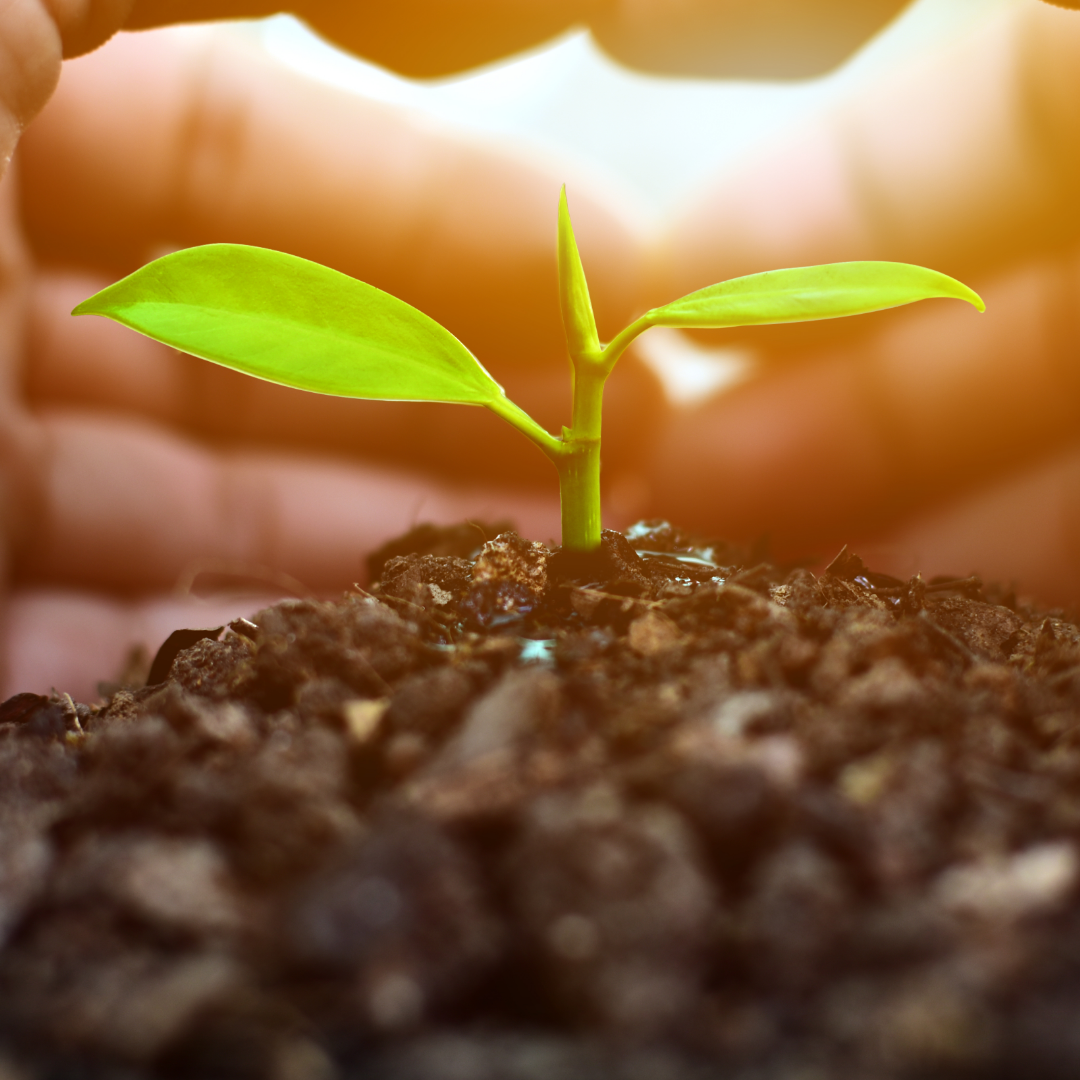 Much like a garden filled with beautiful flowers or a field bursting with corn, we take great pains to care for the seeds and crops to produce a bountiful yield to nourish others. We accomplish this by making our homes the domestic church, praying with our children, and going to Mass, no matter how difficult it may be.
The very nature of time and life is change. Whether it's a new school, new friends, a new job, or a new home, our lives always seem to be changing and evolving. Is this comforting to us? Or does change make us anxious? Can we find solace in the heart of the Lord when life's challenges and seasons call us outside ourselves; when they call us to let go?
Psalm 46:10 tells us,
Be still, and know that I am God. I am exalted among the nations, I am exalted in the earth!
Praise be to God for His unending, steadfast love that accompanies us through all the seasons of life!
Mama, I pray you can trust in the goodness of God and rely on His strength with renewed fervor. You are held in the palm of His hand. He sees you. And He longs to give you all you need to raise some saints.
---
Copyright 2021 Carmen Lappe
Images: Canva Pro; copyright 2021 Carmen Lappe, all rights reserved.
About the Author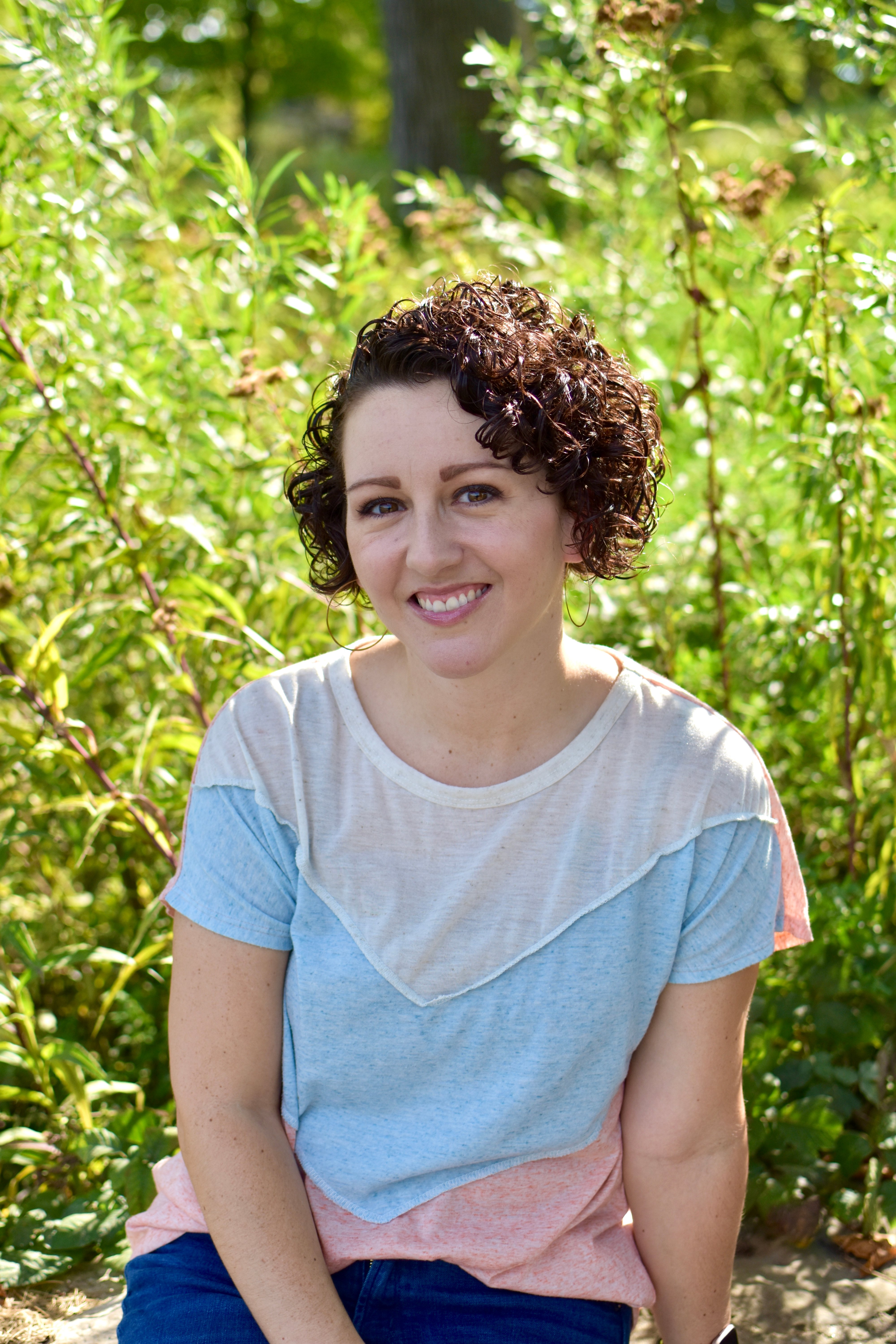 Carmen is a wife and mother of two in midwestern Iowa. She has a Master of Arts degree in Sacred Theology and has a special passion for writing about the grace of motherhood. In her spare time, she enjoys traveling with her husband and exploring breweries and baseball stadiums across the country.