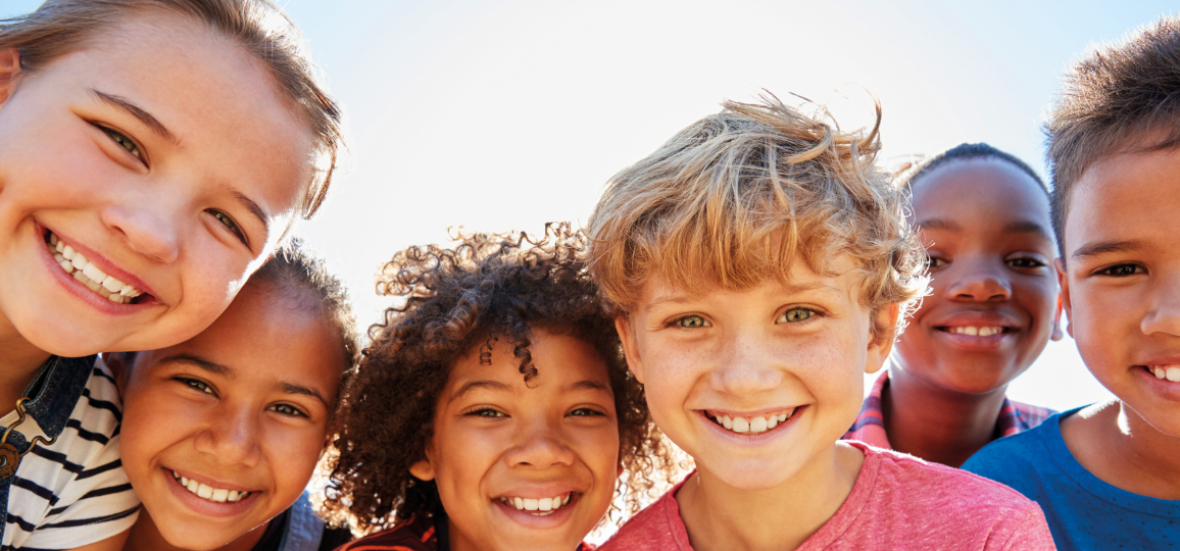 Charlene Bader reviews Time With Jesus, an audio prayer resource for kids combining Scripture, imaginative reflection, and prayer.
My kids know about God … but do they know God? Why do they sometimes dread family prayer time? (Why do I sometimes dread family prayer time?)
When Beheld Media introduced an innovative prayer resource for kids to CatholicMom, it resonated with a need in my own family. I hoped it would be as good as it sounded:
Time With Jesus (TWJ) is a collection of 13 Bible readings and corresponding meditations, in which scenes from the Bible are brought to life with natural sound effects and music. By listening to Scripture and then using their imagination, children are led to an encounter with Jesus.
My kids, ages 4-10, love the prayer experience of TWJ. Each night for the past two weeks, after tucking them in bed and turning out the light, I've played one of the tracks from my phone. Each night, they've begged to hear another.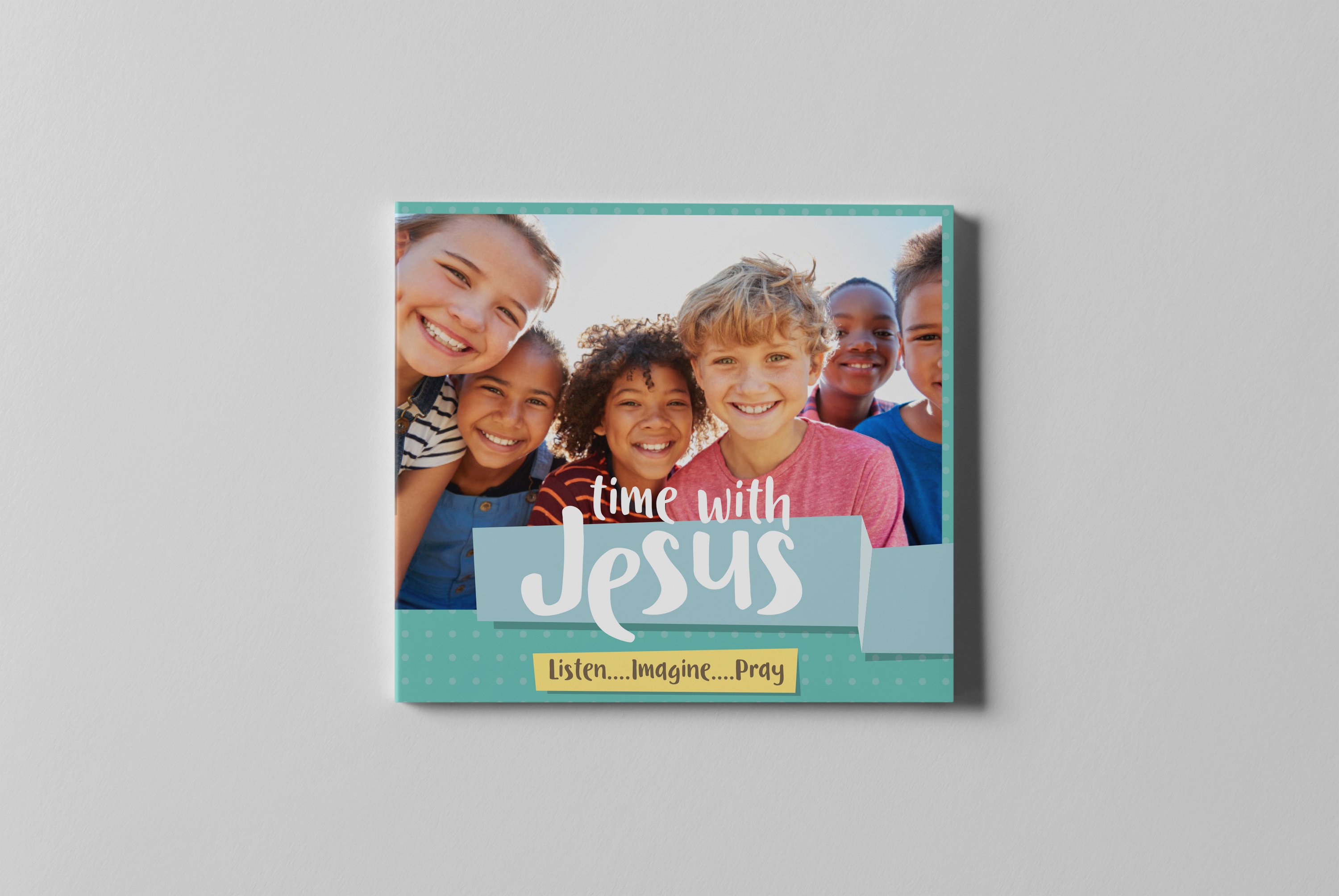 "I helped Jesus pull the boat onto the sand!" declared my 4-year-old after an immersive story of Jesus calming a storm.
After the same guided reflection, my 8-year-old shared, "You know how I get worried a lot? I think Jesus was telling me that He can handle all the stuff that worries me."
Each TWJ contemplation is 5 to 7 minutes long. The word choice and story format are perfect for kids of any age. The music is calming. The sound effects are an integral part of the story, not distracting or overbearing.
Catholics will recognize TWJ as a modern-day, kid-friendly experience of lectio divina, an ancient prayer tradition of Scripture meditation that "engages thought, imagination, emotion, and desire." (Catechism of the Catholic Church 2708)
"I helped Jesus find a lost sheep!" one of my 5-year-olds shared after listening to a parable.
"And we are the sheep!" his twin interjected. "We are Jesus' sheep! He wants to comfort us."
Time With Jesus isn't preachy. In fact, there's no preaching at all. And yet, through each guided, open-ended conversation with Jesus, the Holy Spirit stirred differently in each of my kids — and in me. While listening to TWJ, God impressed on my heart a friendship I needed to reconcile. This is an approach to prayer that's engaging and effective for every age, even adults.
Several of the Bible stories in TWJ are also mysteries of the Rosary: The Visitation, Jesus' Birth, Baptism, Transfiguration, and Resurrection, and The Coming of the Holy Spirit. After listening to the Scripture of Mary's visit to Elizabeth, children are invited to talk with Mary about how excited she is to be Jesus' mother and how much she wants everyone to know her Son.
Cate Kensey, creator of Time With Jesus, explains:
"​TWJ is the fruit of my own faith journey. My own relationship with God was transformed when, in 2003, I was introduced to a community of missionary women whose vocation is to show people how they can meet Jesus personally and be changed by His love, through prayerful contemplation on the Word of God. I have continued to pray in this way and it is what sustains my daily walk with Jesus."
While there's a notable Aussie accent — Beheld Media is an Australian company — my kids didn't even notice. (TWJ could be a simple introduction for American kids about the universality of faith: Christians around the world read the same Scripture in different languages with different accents).
"I like imagining the details of the Bible stories," my 10-year-old shared after listening to his favorite track, The Coming of the Holy Spirit. "It makes it easier for me to talk to God."
"Jesus was talking to me!" my 4-year-old declared in a run-on sentence of excitement after listening to The Resurrection. "I was pretending like I was running to get to Jesus, and when I turned, somebody was right in front of me, and I know it was Jesus, and He said, 'I am alive.' And I said, 'How did you get off the cross?!' And He said, 'I am alive.'"
TWJ offers a creative way for kids to know God, to encounter Jesus personally, as they engage meaningfully and joyfully in prayer.
You can listen to The Transfiguration as a free sample track and purchase Time With Jesus as a CD or mp3 download at Beheld Media's website.
A creative way for kids to know God, to encounter Jesus personally, as they engage meaningfully and joyfully in prayer. #catholicmom
---
Copyright 2020 Charlene Bader
Images courtesy of Beheld Media. All rights reserved. Used with permission.
About the Author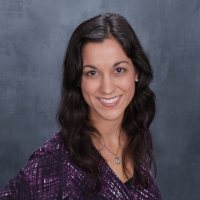 Born and raised in Texas, Charlene Bader enjoys teaching, editing, and writing while raising 5 boys with her husband, Wally. She learned to love Scripture from her Baptist parents and liturgy from her Episcopal grandma. In 2003, she converted to Catholicism. Charlene is passionate about helping others experience a personal, relevant connection to the Lord in their everyday lives. She writes personally at her blog, Sunrise Breaking.