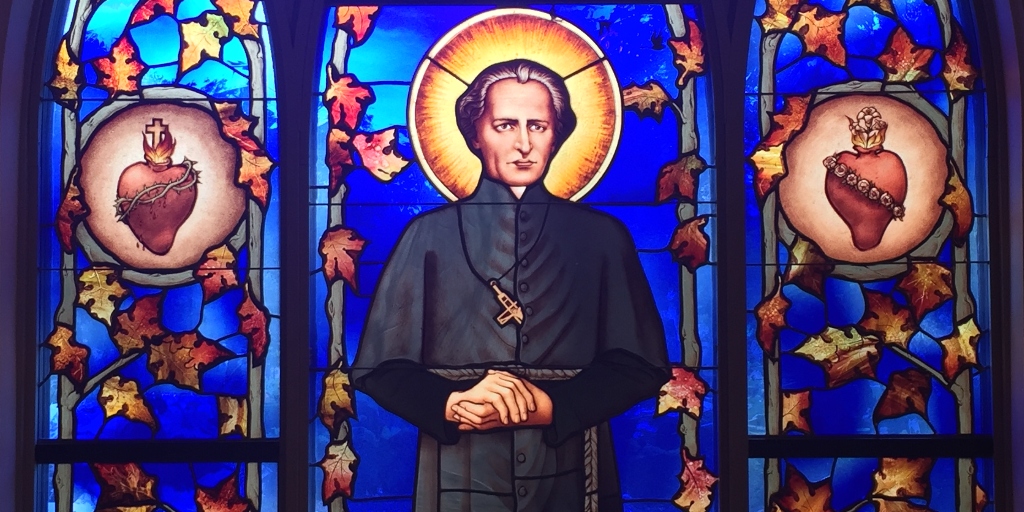 Fr. James Phalan discusses the life and influence of the priest who founded the Congregation of Holy Cross.
I'd like to introduce you to someone who might become a friend, if he is not already: Blessed Basil Moreau, the Founder of the Congregation of Holy Cross. We are celebrating his feast day on January 20. As our Holy Founder, he is the spiritual father of all Holy Cross priests, brothers and sisters, like those of us serving in Family Rosary.
He is the spiritual father of Venerable Patrick Peyton. Their lives bear some striking resemblance. For example, both were born of peasant families: Father Peyton in Ireland, and Blessed Basil, 110 years before him in western France, in the year 1799. France was still in the throes of the French Revolution. That was a defining moment for the beginning of what we might call our "modern period," as voices of atheist rationalism and humanism began to gain great influence, as they have today. It was a very difficult time. After an apparently peaceful beginning of social restructuring began in 1789, the "Reign of Terror" erupted, demonstrating already that "humanism" without God has no foundation, so it can degenerate quickly into corruption and violence.
Young Basil Moreau was surrounded by effects of the French Revolution. His parish priest had a bounty on his head simply for being a priest and he had to carry on his ministry in secret for years. The Reign of Terror destroyed educational and health care systems in France, and its leaders did all they could to destroy the Church. After things settled down, the parish priest could gather the children to study again; when Basil was about 10, his schooling began. All of this made a huge impact on him, leading him to become a great leader in rebuilding Christian faith and in rebuilding the educational system through the Religious community he was instrumental in founding.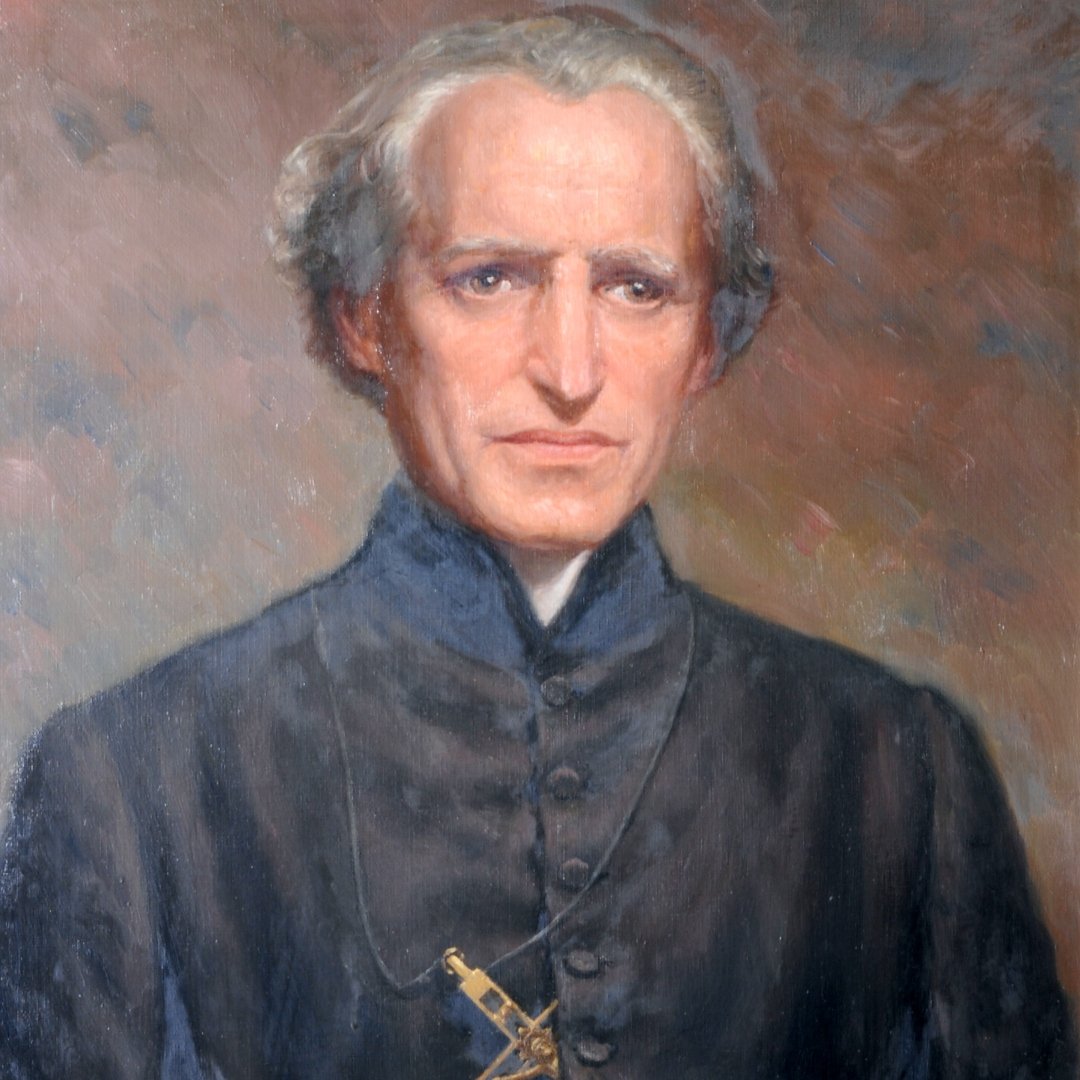 He always remained a humble man who understood from his own experience the questions, struggles, and longings of the human heart. That made him a man of great passion and compassion—while he knew with clarity and conviction that it was only in God and Faith in Jesus Christ that we can find our way today! He was passionate for Christ and passionate for the wellbeing and the salvation of people. He knew they always have to go hand in hand.
Like Patrick Peyton, Basil Moreau learned this in his home. Like Patrick, Basil came from a large family where Christian faith was their lifeblood. Like John and Mary Peyton, Louis and Louise Moreau spawned a great love of God in the heart of their son. At the center of Blessed Basil's mission was his desire that God be known, loved, and served! A century later, this desire of Father Moreau would be renewed in the tireless mission of his spiritual son Patrick Peyton: the family that prays together stays together.
Click to tweet:
At the center of Blessed Basil's mission was his desire that God be known, loved, and served. #catholicmom
You might like to make friends with Blessed Basil Moreau. As a holy man of our times, he understood well the challenges to faith we face. Try praying for his intercession, particularly for those you love whose faith appears weak or dormant.
Blessed Basil, pray for us!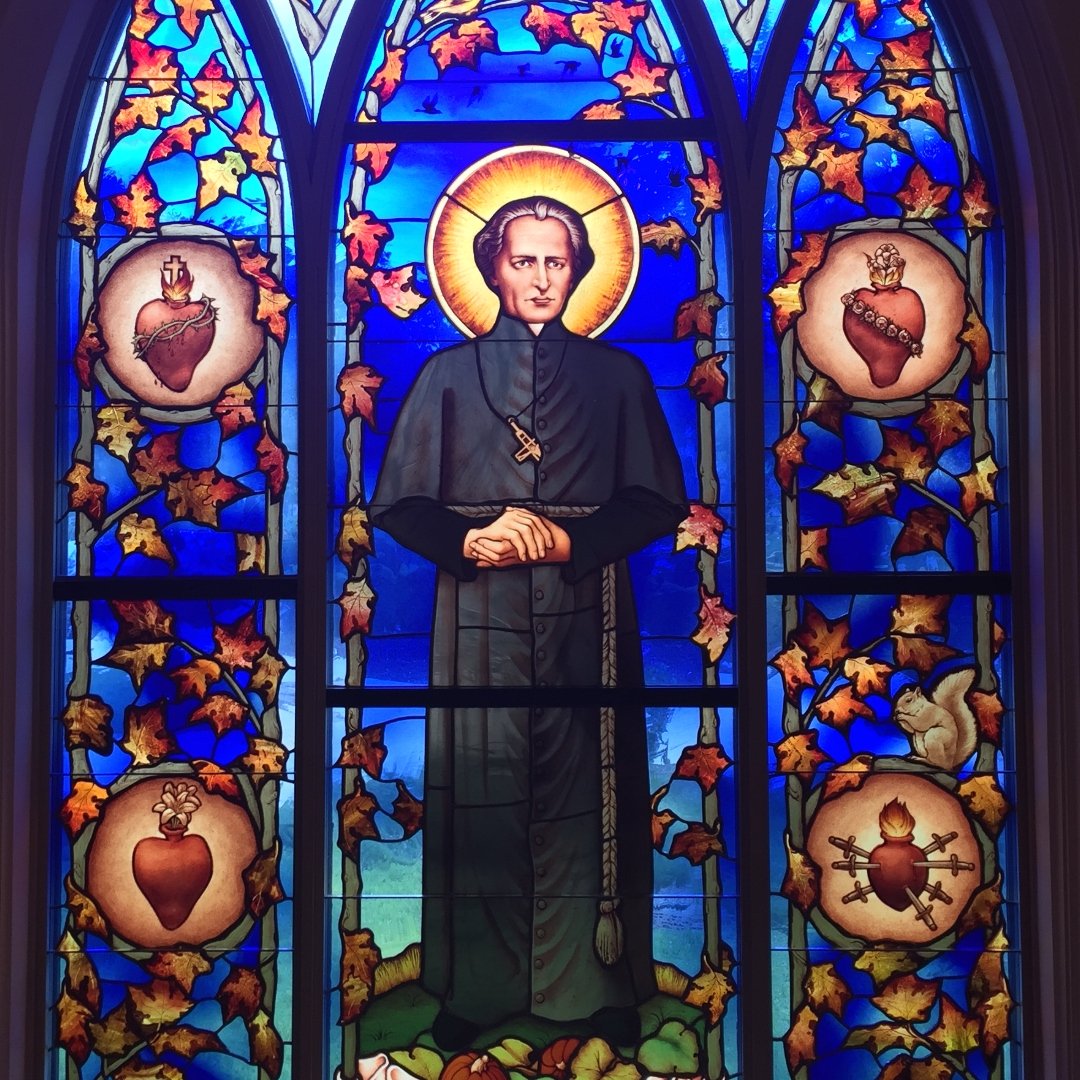 ---
Copyright 2022 Fr. James Phalan, C.S.C.
Images: Eccekevin, CC BY-SA 4.0, via Wikimedia Commons; Congregation of Holy Cross, CC BY-SA 3.0, via Wikimedia Commons
About the Author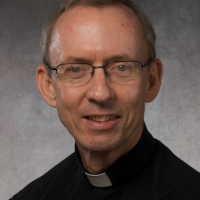 Father James Phalan, C.S.C. is a Catholic priest, member of the Congregation of the Holy Cross, and the National Director of Family Rosary. He served as a missionary for many years as part of the Family Rosary team, travelling the globe to help people come to Jesus through Mary. Now he is happy to be serving back at home in the USA!