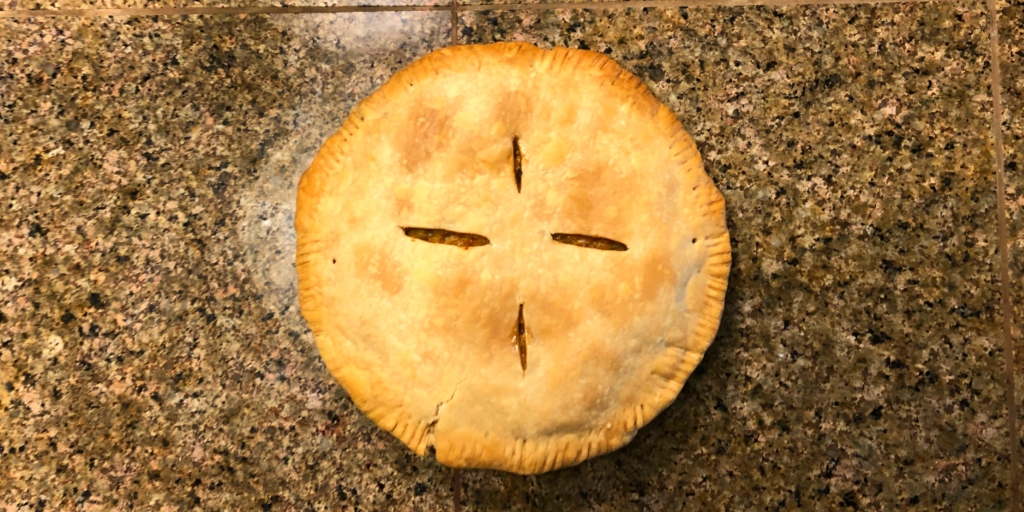 Karen Ullo shares a family recipe for a classic meatless dish from Louisiana.
---
If you've ever heard Hank Williams sing about "Jambalaya, crawfish pie, filé gumbo…" then you've probably also asked yourself, "What's a crawfish pie?" It's exactly what it sounds like: a savory pie with crawfish as the main ingredient of the filling. Just like jambalaya and filé gumbo, it's a Louisiana classic…and it's delicious.
This recipe isn't mine. It's from my mom's cousin by marriage, Margaret Blackwell, who gave it to me at a wedding shower. My family has enjoyed it ever since.
If you don't want to make your own crust (I never do), I recommend buying the refrigerated kind rather than frozen. These can be unrolled to make both a top and a bottom crust, whereas frozen gives you the bottom but leaves you in need of a top.
You'll need a food processor to grind the ingredients.
Crawfish Pie
Ingredients:
1 large onion, ground
¼ cup minced green onion
2 cloves garlic, ground
½ bell pepper, ground
2 ribs celery, ground
½ cup butter (This is the original—I use about half that much.)
10-oz. can cream of celery soup
4 tbsp. tomato sauce
1 lb. coarsely ground crawfish tails
¼ cup minced parsley
½ cup seasoned bread crumbs (Italian style)
1 tsp. salt
½ tsp. red pepper
½ tsp. black pepper
1 egg, beaten
¼ cup milk
Double crust for 10-inch pie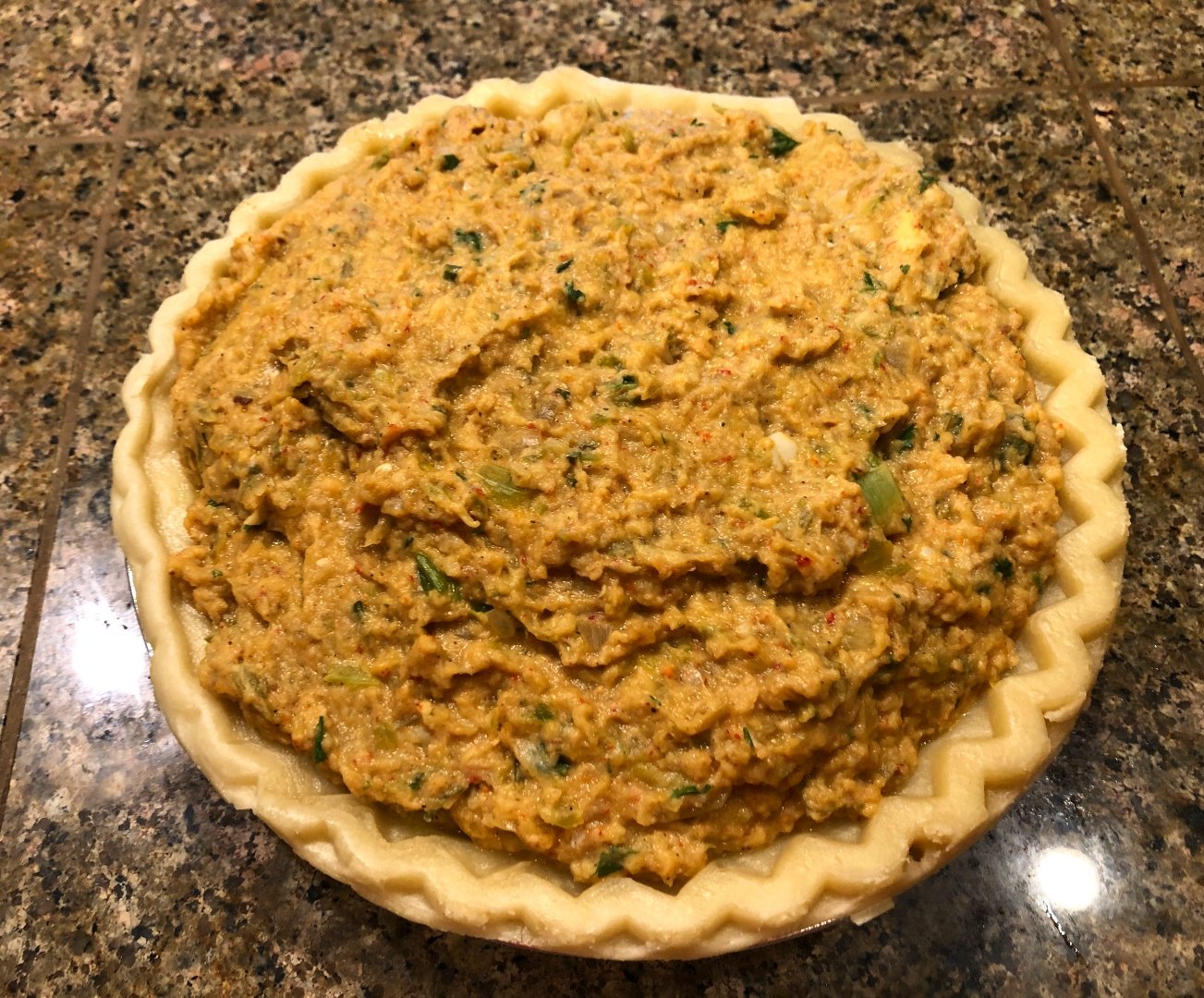 Directions:
Sauté onions, garlic, bell pepper, and celery in butter until limp. Add soup, tomato sauce, ground crawfish, and parsley. Cook slowly for 10 minutes. Turn off heat. Add bread crumbs, salt, pepper, and egg. Mix well. Add milk and mix well.
Don't forget to poke your bottom crust in several places with a fork to vent it, and cut slashes in the top to do the same.
Bake in double crust for 35-40 minutes at 350 degrees or until golden brown.
Enjoy!
Click to tweet:
This #MeatlessFriday, try this classic meatless dish from Louisiana. #catholicmom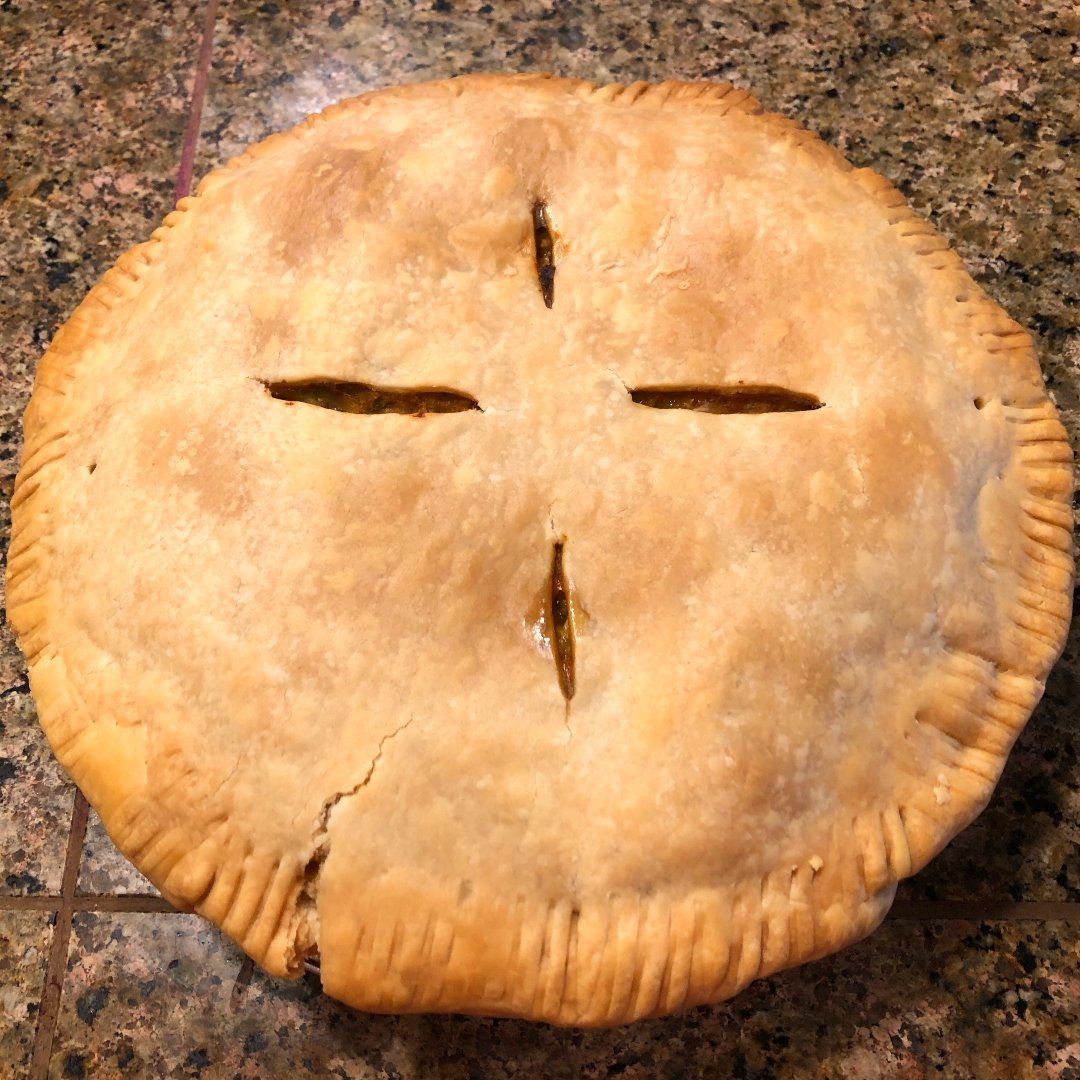 ---
Copyright 2022 Karen Ullo
Images: copyright 2022 Karen Ullo, all rights reserved.
About the Author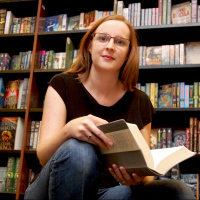 Karen Ullo is the author of two award-winning novels, Jennifer the Damned and Cinder Allia. She is one of the founding editors of Chrism Press, which is dedicated to publishing Catholic and Orthodox fiction, and the former managing editor of the Catholic literary journal Dappled Things. She's also a wife and mother of two. Find out more at KarenUllo.com.