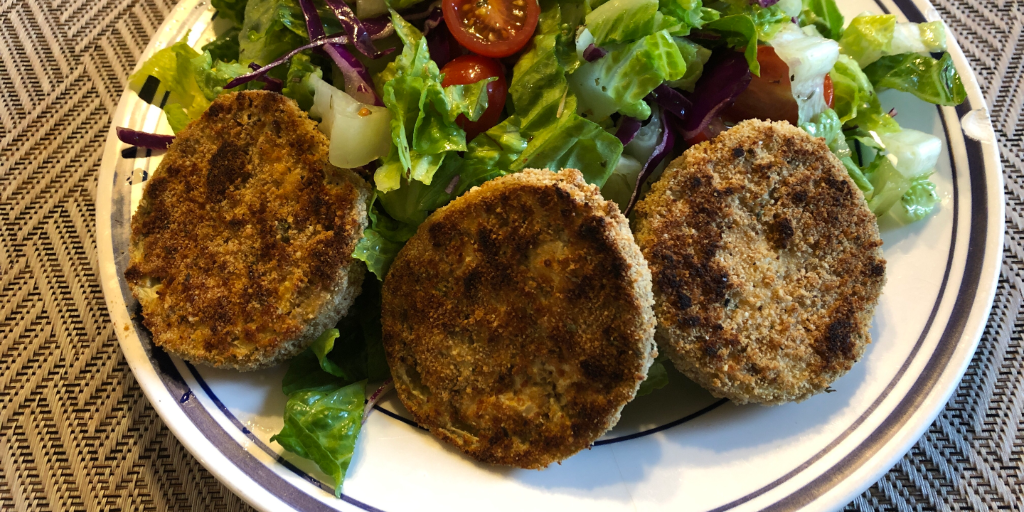 Karen Ullo shares a recipe for a baked version of a favorite dish that's usually deep-fried.
Baked eggplant is an easy way to bring something healthy and hearty to your table.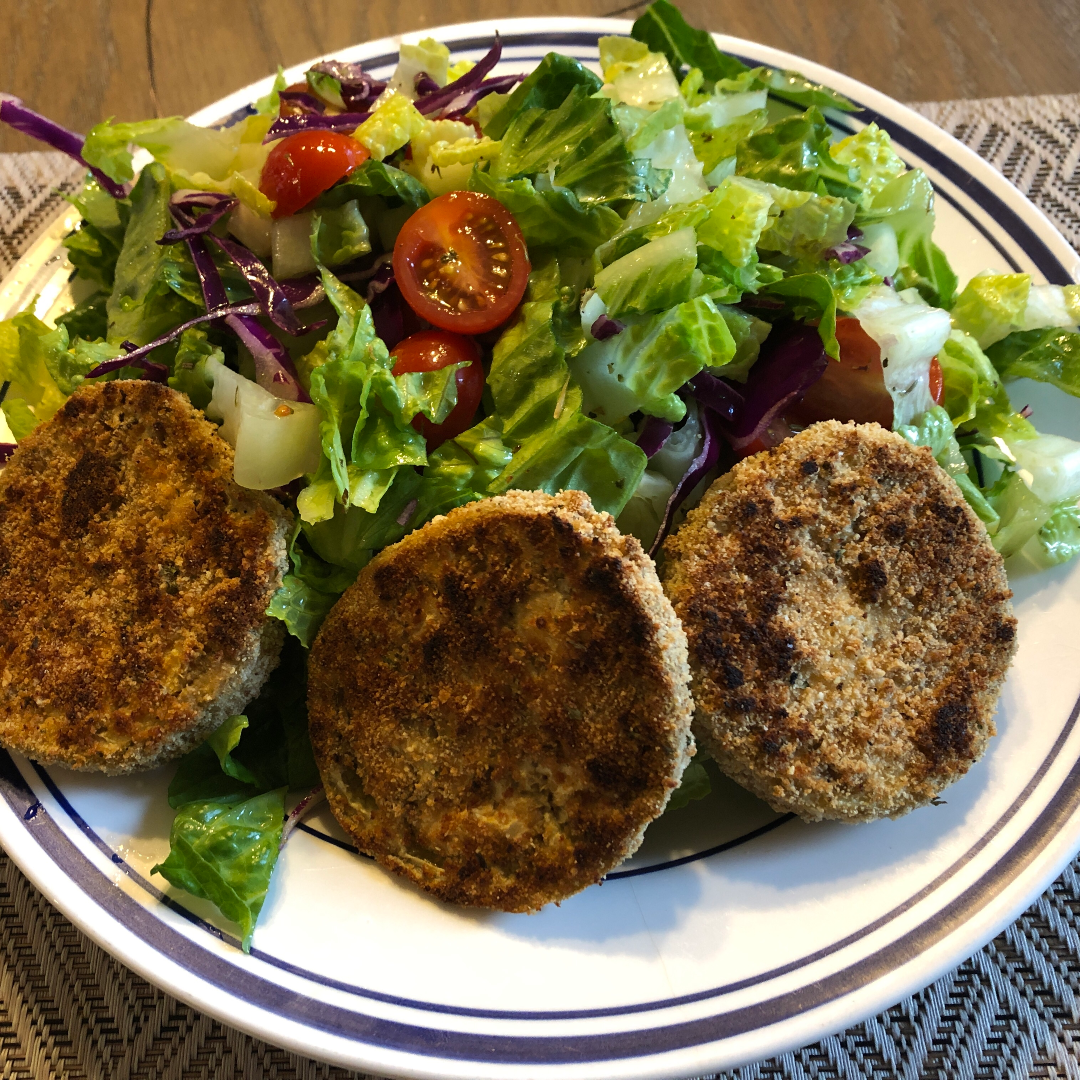 Click to tweet:
For Meatless Friday, try easy, healthy, and hearty Baked Eggplant. #catholicmom
Baked Eggplant
Ingredients:
1 eggplant, peeled and sliced
~3/4 cup egg whites
~ 3/4 cup Italian style breadcrumbs
Creole seasoning* to taste
Marinara sauce (optional)
Directions:
Preheat oven to 425. Spray the bottom of a baking pan with cooking spray. Dip each eggplant slice into the egg whites to coat, then into the breadcrumbs, making sure to cover the edges as well as the sides. Lay in a single layer in the pan. Once all the slices are ready to bake, sprinkle them with Creole seasoning.
Bake approximately 10 minutes per side, turning them over once. Baking times will vary by the type of pan you use. Metal browns faster than ceramic or Pyrex, so keep an eye on them and adjust as necessary. They are done when both sides are golden brown.
If desired, heat up a bowl of marinara sauce and use it as a dip.
Enjoy!
*Creole seasoning is widely available in many commercial brands, but if you can't find it, or if you're an overachiever who likes to make things from scratch, I've included my grandmother's seasoning recipe below.
Eileen's Creole Seasoning:
2 tbs. salt
1 tbs. ground red pepper
1 tbs. chili powder
1 tbs. garlic powder
1 tsp. black pepper
Place all ingredients in an empty spice bottle and shake to combine.
---
Copyright 2021 Karen Ullo
Image copyright 2021 Karen Ullo, all rights reserved.
About the Author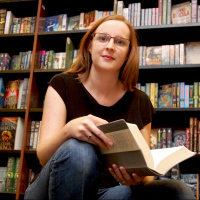 Karen Ullo is the author of two award-winning novels, Jennifer the Damned and Cinder Allia. She is one of the founding editors of Chrism Press, which is dedicated to publishing Catholic and Orthodox fiction, and the former managing editor of the Catholic literary journal Dappled Things. She's also a wife and mother of two. Find out more at KarenUllo.com.