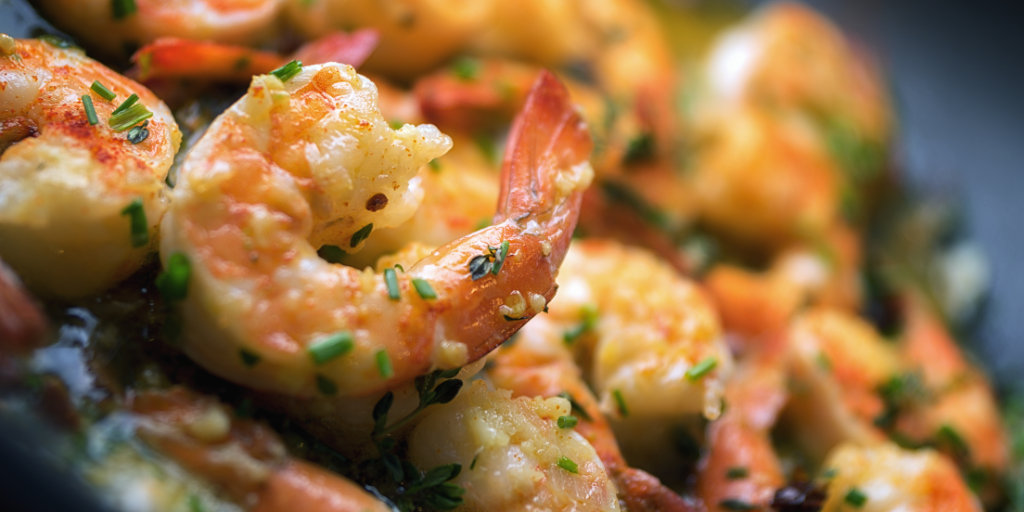 For a quick, meatless family dinner, try Karen Ullo's recipe for shrimp and slaw sandwiches.
---
This recipe is delicious and takes only 10-15 minutes total to prepare! Perfect for a quick family dinner.
If anyone in your house is gluten free, just skip the bread and serve the slaw with shrimp as a salad.
Shrimp and Slaw Sandwiches
For the Slaw:
1 package pre-shredded coleslaw without dressing
About 10 radishes, thinly sliced
2 oz. extra virgin olive oil
1.5 oz. red wine vinegar
1-2 tsp your favorite seasoning blend
The one I used is called "Potlatch" and includes salt, paprika, chili powder, red pepper, and assorted dried herbs. But you can use whatever type of seasonings you prefer.
Whisk together oil, vinegar, and spices to make the dressing, then toss with the vegetables. Keep refrigerated until ready to use.
For the Shrimp:
1 lb. peeled and deveined shrimp
1 tbs. oil
1-2 tsp. seasoning blend
Heat the oil in a skillet, then add shrimp and spices. Sauté until pink all the way through, about 5 mins.
Lay the shrimp in a flat layer on a hamburger bun, then add as much slaw as you desire.
Click to tweet:
For a quick family dinner, try Karen Ullo's recipe for shrimp and slaw sandwiches. #catholicmom #meatlessfriday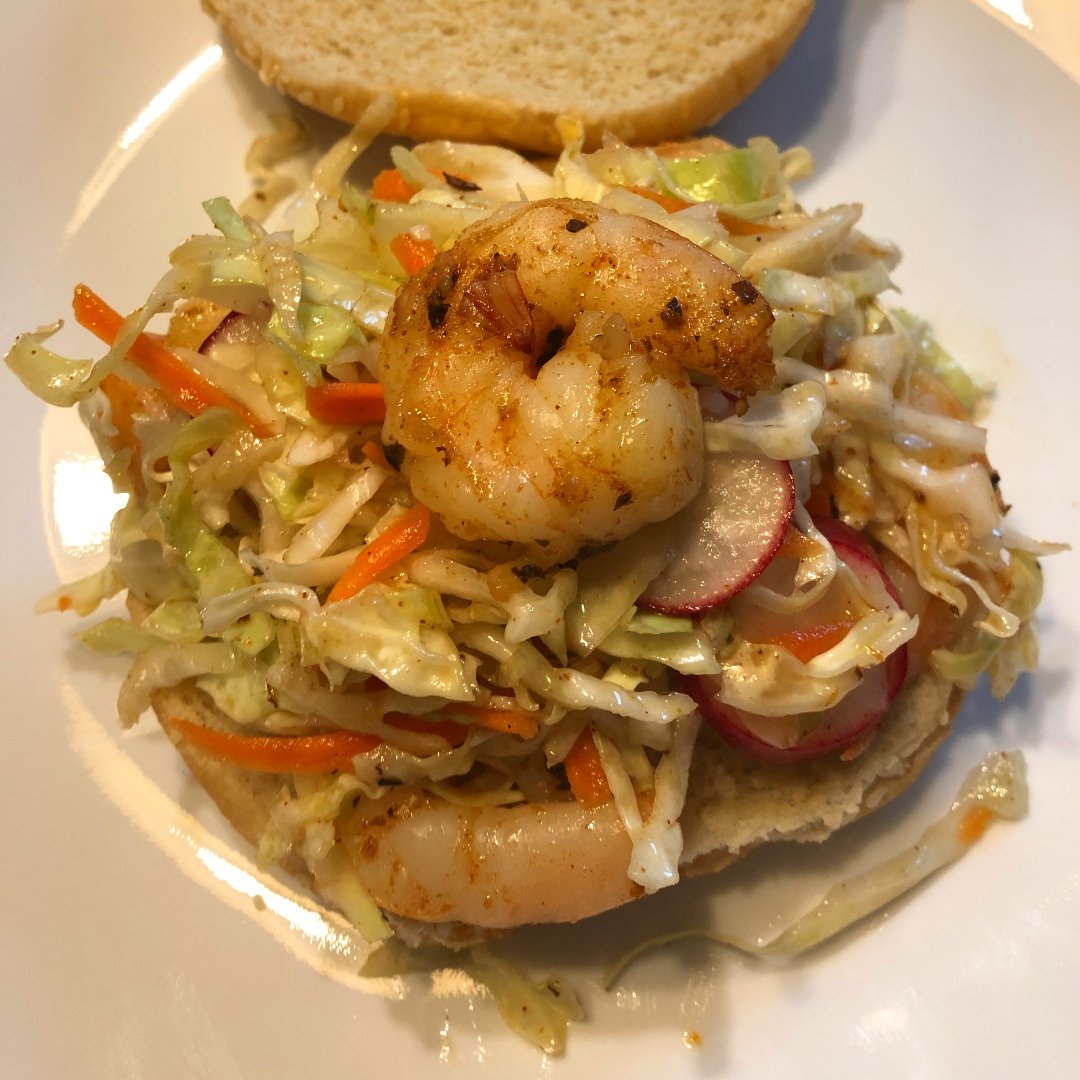 ---
Copyright 2022 Karen Ullo
Images: (top) Canva; (bottom) copyright 2022 Karen Ullo, all rights reserved.
About the Author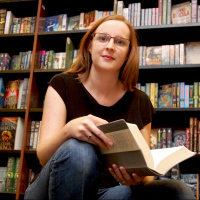 Karen Ullo is the author of two award-winning novels, Jennifer the Damned and Cinder Allia. She is one of the founding editors of Chrism Press, which is dedicated to publishing Catholic and Orthodox fiction, and the former managing editor of the Catholic literary journal Dappled Things. She's also a wife and mother of two. Find out more at KarenUllo.com.