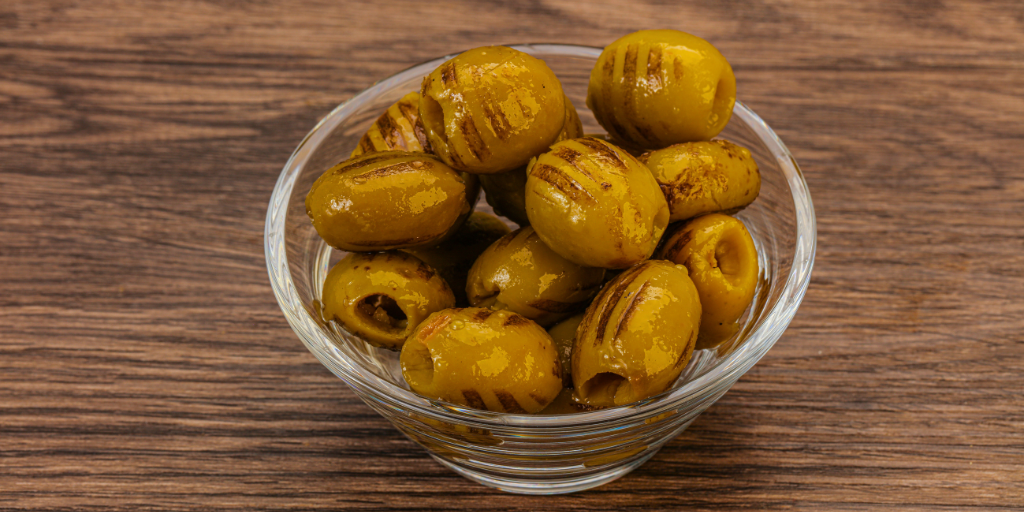 An experiment with a new ingredient led to Karen Ullo's newest Meatless Friday recipe. Download the printable recipe card and try this with your family.
---
This recipe makes use of an ingredient I found at the grocery store and decided I had to try: grilled olives. These are green olives packed in oil, not vinegar, with nifty brown grill marks that make me wonder how anyone designed a grill where something as small as an olive doesn't fall through the cracks. They're good—once you taste one, you'll say, "Yep, that's a grilled olive," as if you've known that flavor all your life.
However, if you can't find grilled olives (I'll be a little surprised if you can), this recipe should work just fine with regular ones. The grilled olives are less salty than most varieties, so if you need to make a substitution, I'd recommend either canned black olives or any variety that's packed in oil and spices rather than vinegar and salt.
This recipe has several separate elements—shrimp, sauce, sautéed vegetables, and garnish—and if you want a simpler version, you can omit any one of these elements to suit your taste.
Shrimp, Olive, and Sun-Dried Tomato Ravioli
1 package store-bought cheese ravioli, prepared according to package directions
For the sauce:
2 cups white wine
Juice of 2 lemons
1 tbs. butter
6 oz. sundried tomatoes (not packed in oil)
A handful of grilled olives (or substitute), halved or sliced
1 tsp. oregano
1 tsp. fresh chopped basil
¼ tsp. salt
Combine all ingredients in a saucepan and bring to a boil, then reduce to simmer until the other elements are done.
For the vegetables:
1-2 tbs. cooking oil
1 yellow bell pepper, chopped
1 clove garlic, diced
5 oz. sliced mushrooms
Heat oil in a large skillet and sauté until they begin to brown.
For the shrimp:
1 lb. peeled and deveined shrimp
1 tbs. cooking oil
Zest of 1 lemon
Salt to taste
1 tsp. Italian seasoning
Heat oil in the same pan you used for the vegetables, then add shrimp and seasonings. Sauté until they are just pink all the way through, about 3-4 minutes.
Garnish:
Chopped fresh basil
Shredded parmesan cheese
To plate, add the pasta, vegetables, sauce, shrimp, and garnish in that order.
Enjoy!
Click to tweet:
For #MeatlessFriday try Shrimp, Olive, and Sun-Dried Tomato Ravioli. #CatholicMom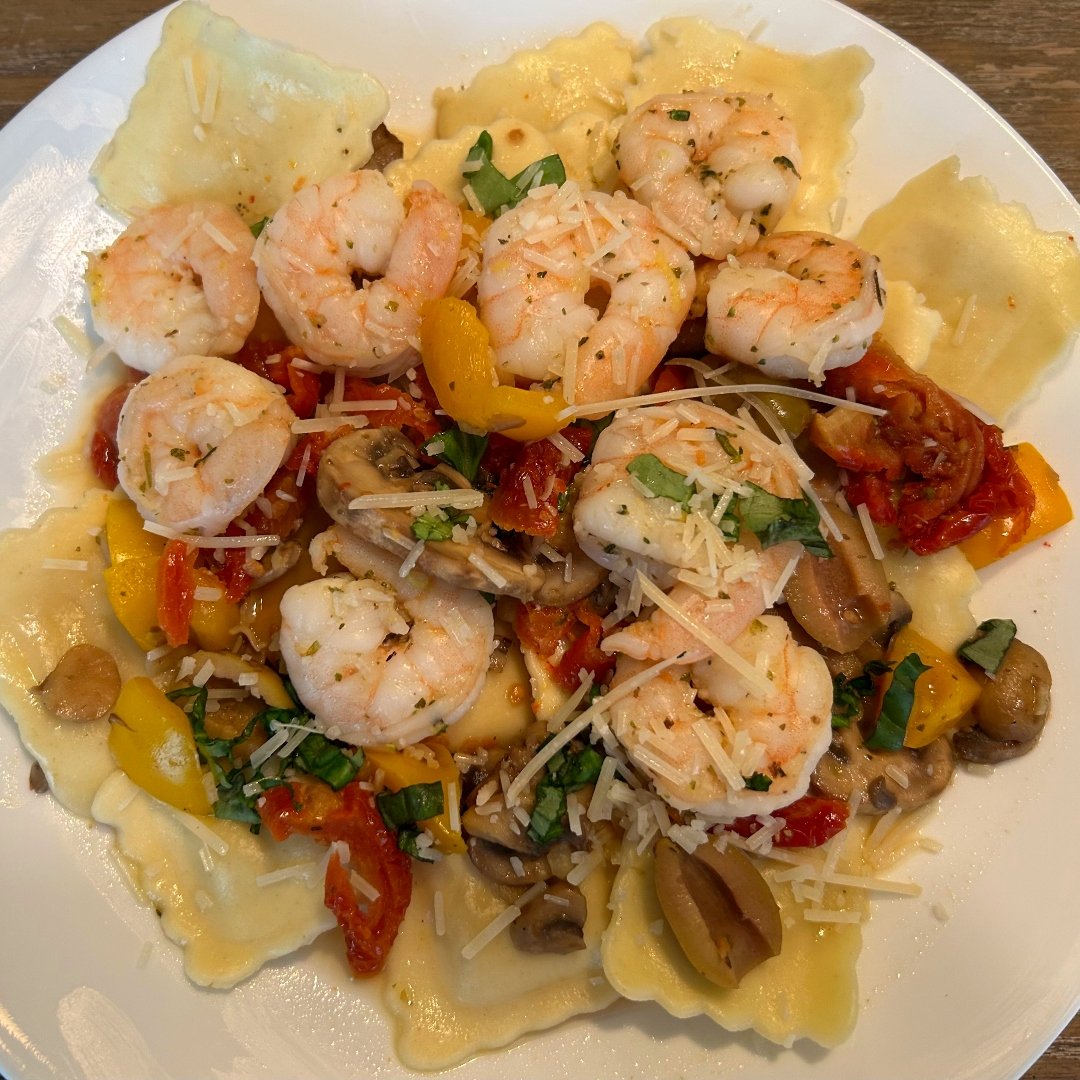 ---
Copyright 2023 Karen Ullo
Images: (top) Canva; (bottom) copyright 2023 Karen Ullo, all rights reserved.
About the Author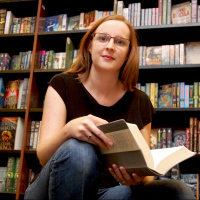 Karen Ullo is the author of two award-winning novels, Jennifer the Damned and Cinder Allia. She is one of the founding editors of Chrism Press, which is dedicated to publishing Catholic and Orthodox fiction, and the former managing editor of the Catholic literary journal Dappled Things. She's also a wife and mother of two. Find out more at KarenUllo.com.