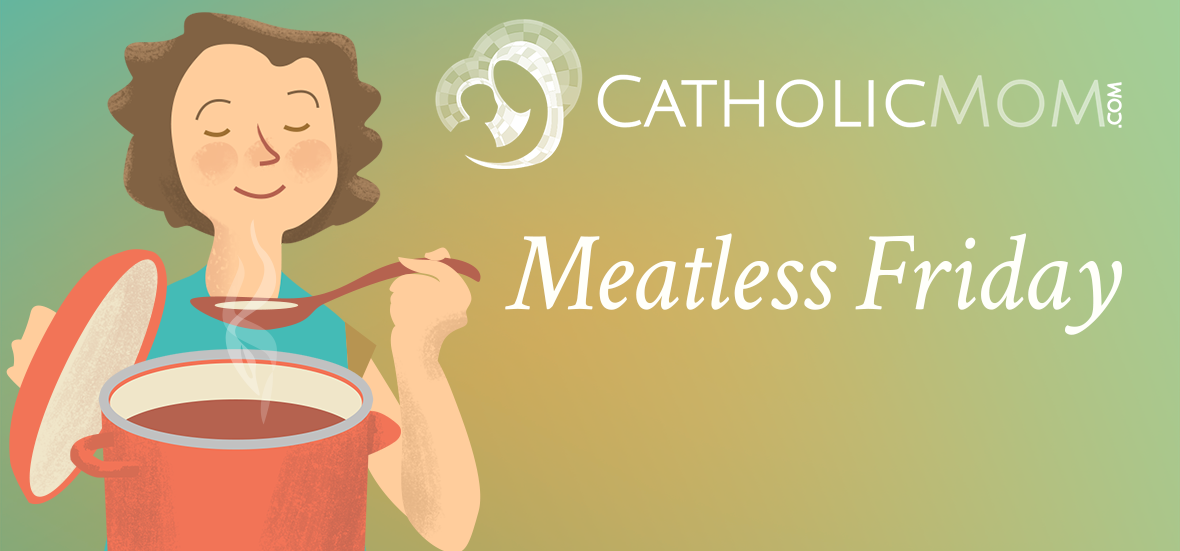 For Meatless Friday, Karen Ullo offers a budget-friendly dish with a fancy presentation.
The processed seafood that goes by the names "snow crab," surimi, and/ or crab stick is very underappreciated. It will never hold a candle to real crab meat for flavor, but it's cheap, versatile, very easy to prepare, and it does have a pleasant, buttery-smooth flavor all its own. Here's just one suggestion for how to dress it up into something that will have your family or your guests drooling for more. This recipe makes two plates like the one pictured here.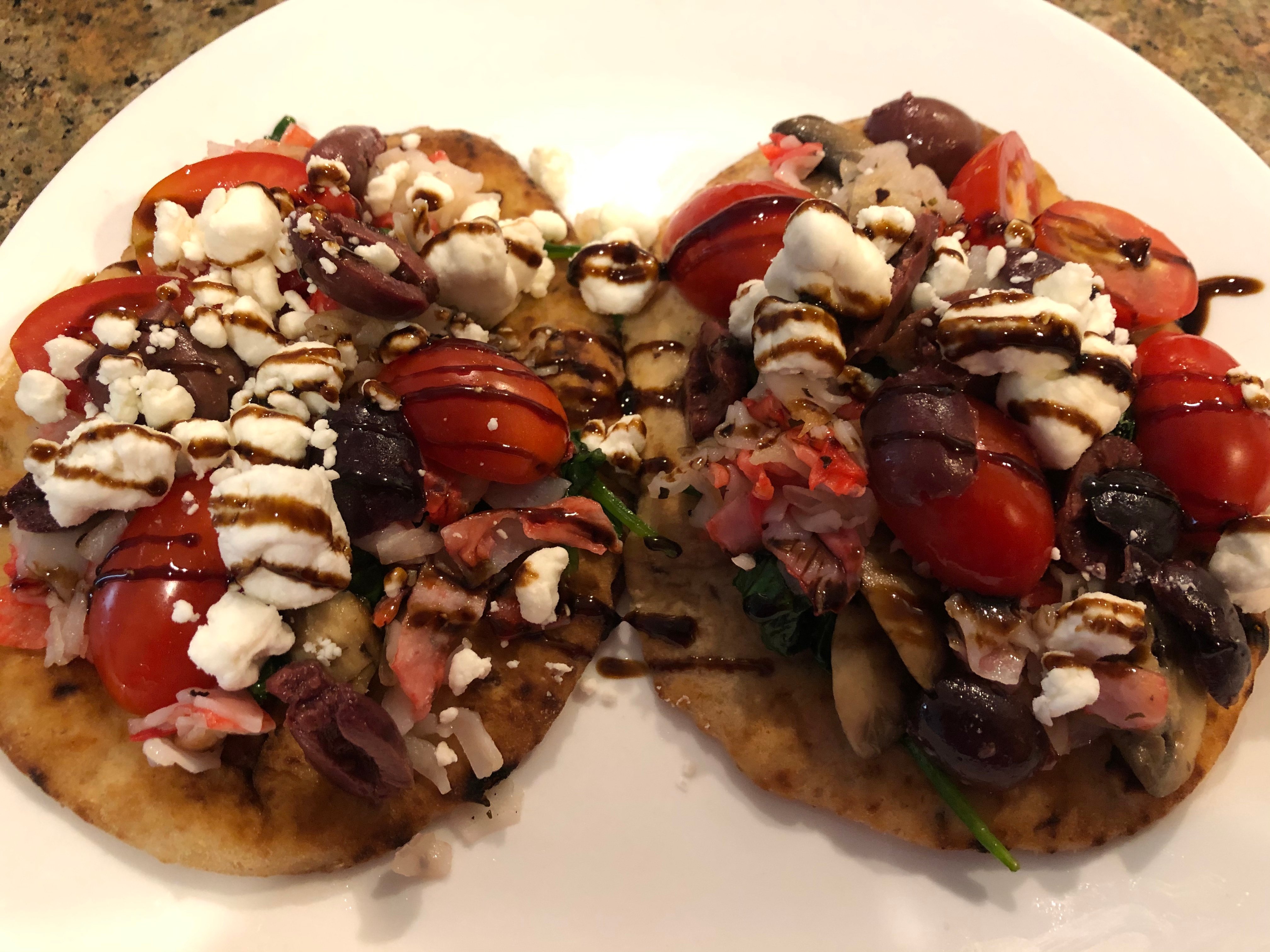 Snow Crab Flatbread
Makes 2 servings
Your favorite flatbread (pictured with ancient grain naan)
½ lb "snow crab" sticks, chopped
4-6 oz. sliced white mushrooms
2-3 cups fresh spinach
Salt, basil, and crushed red pepper to taste
Oil for sautéing
Fresh grape tomatoes, sliced in half
Sliced kalamata olives
Goat cheese crumbles
Balsamic glaze (store bought)
Wrap flatbreads in foil and heat at 350 while preparing the rest of your ingredients.
In a large sauté pan, heat 1-2 tbs oil, then add "snow crab," plus a sprinkle each of salt, basil, and crushed red pepper. Sauté until brown, about 7 minutes. Chunks will flake apart. Remove crab from pan, adding more oil if necessary. Then add mushrooms and another sprinkle of seasonings. When the mushrooms are brown, add the spinach and sauté until wilted, about 1 more minute.
Plate each flatbread with portions of the cooked ingredients, then add tomatoes, olives, goat cheese, and glaze. It's that easy!
Enjoy!
CLICK TO TWEET
Budget-friendly 'snow crab' is the star of the show in this #MeatlessFriday dish. #catholicmom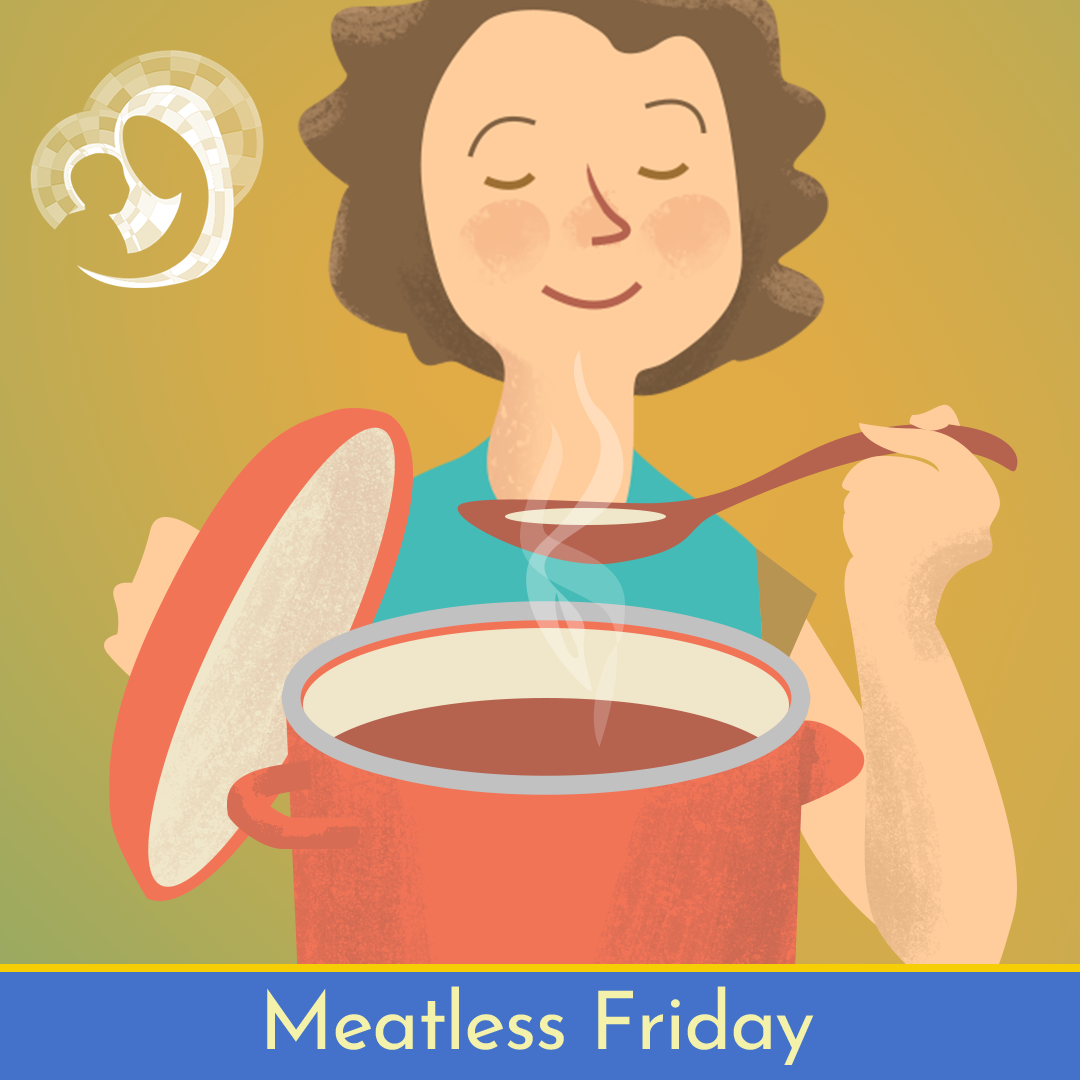 ---
Copyright 2020 Karen Ullo
Image copyright 2020 Karen Ullo. All rights reserved.
About the Author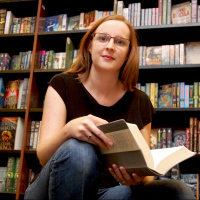 Karen Ullo is the author of two award-winning novels, Jennifer the Damned and Cinder Allia. She is one of the founding editors of Chrism Press, which is dedicated to publishing Catholic and Orthodox fiction, and the former managing editor of the Catholic literary journal Dappled Things. She's also a wife and mother of two. Find out more at KarenUllo.com.